Tips for travelling in Vietnam with kids



HANOI

Activities in Hanoi for kids:
Educational trip to Vietnam Ethnology Museum where plenty of shady playgrounds and traditional  entertainments can be found outside. In the inside, it's a whole world of Vietnam's culture of 54 ethnic groups.
Food tour in Hanoi Old Quarter to introduce your kids to Vietnamese delicacies. However, choose big and reliable restaurants and eateries only if you're going with smaller kids or infants. 
Have fun at West Lake's Water Park – Hanoi most's famous park for children and teenagers especially when you visit Vietnam during summer. However, the park's not recommended in hottest days because it will be overcrowded.
Watch a spectacular performance by adorable animals and talented artists at Hanoi Central Circus. 
A half-day Hanoi City Tour will tell your kids all the stories of the capital of Vietnam – a more than 1000 years old city. During the tour, you can get the advice from tour guide or tour operator for kid-friendly activities and restaurants and they will happily show you.
Join a half-day cooking class in Hanoi together. Nothing is better than learning how to cook new dishes while traveling. Your kids will absolutely love this and they won't be able to wait till the class end they can eat the dishes you all just made together.
---
>> All included in: 
Northern Vietnam Family Tour – 7 Days
---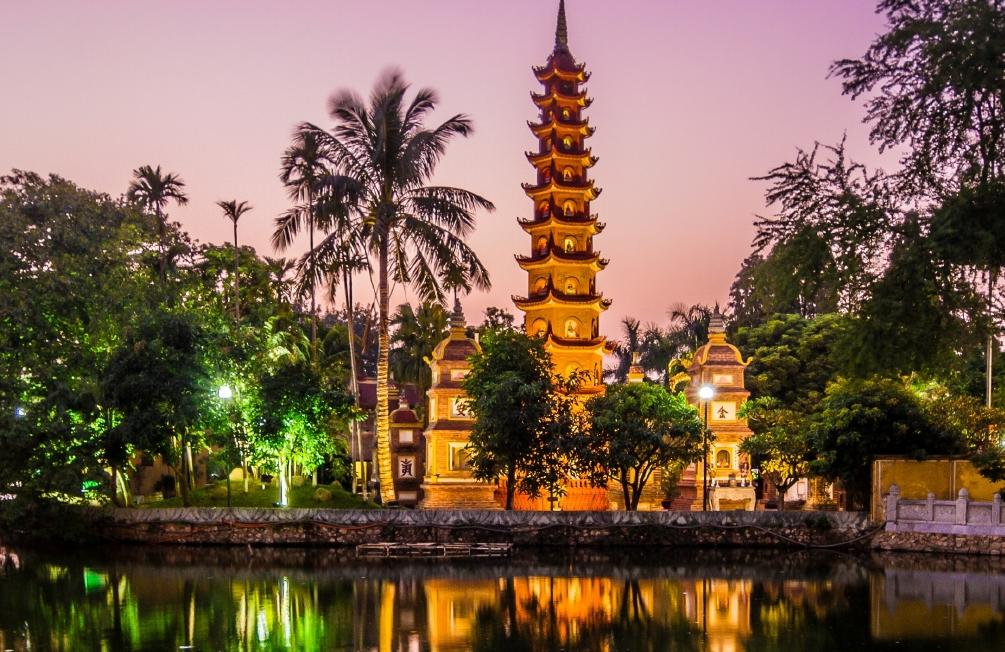 Kid-friendly Hotels in Hanoi:
Sofitel Metropole, 15 Ngo Quyen Street, Hoan Kiem District, 10000 Hanoi
JW Marriott Hotel Hanoi, No 8 Do Duc Duc Road,Me Tri, Tu Liem District | Playground | Ample suites | Five-star service
Anise Hotel Hanoi, 22 Quan Thanh Street Ba Dinh Hanoi | Baby and Child Care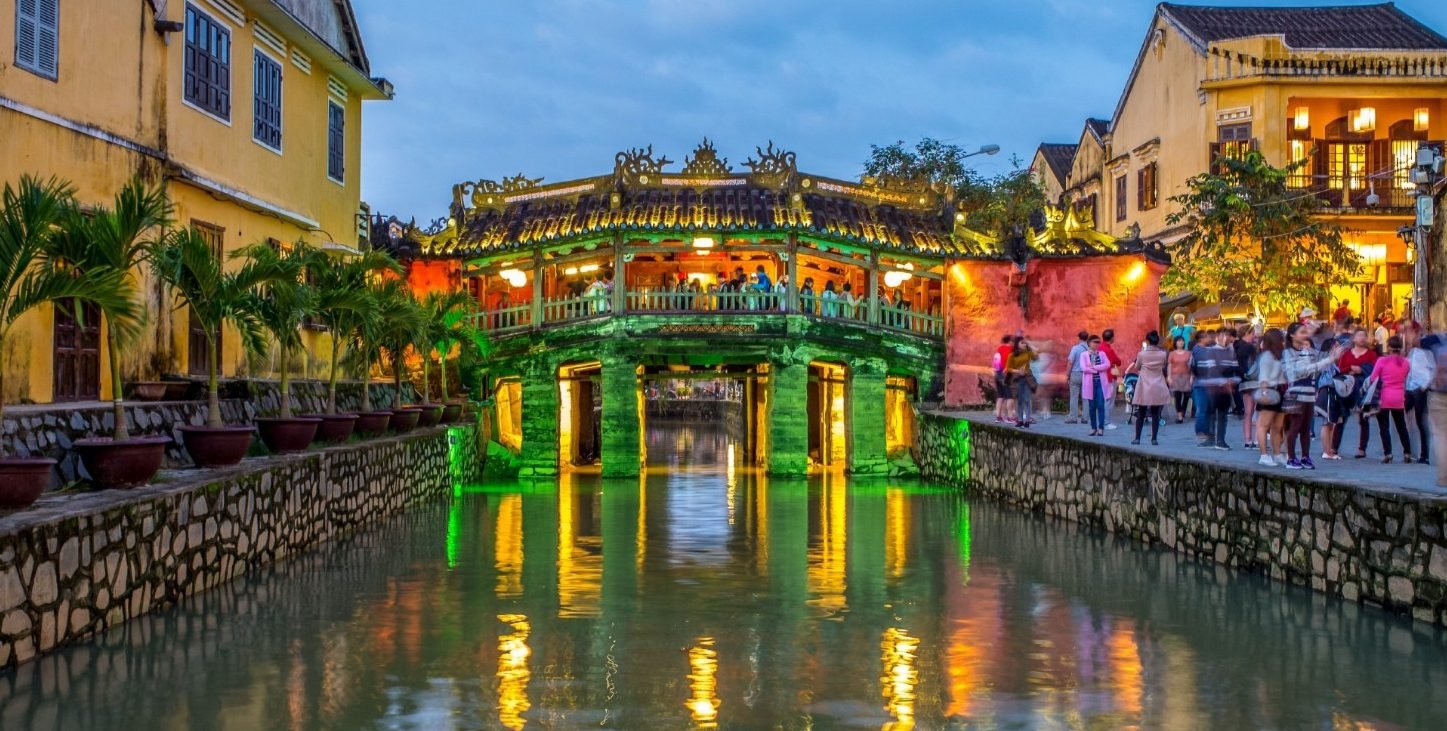 What kids would love to do in Hoi An: 
Take your kids to watch a performance at Hoi An Water Puppet Show, a traditional folklore art of Vietnamese people that will amaze your kids with its colors, lights and music. 
– Add: Hoi An Theater, 548 Hai Ba Trung St. (Every Tue, Fri, Sat 6:30pm – 7:15pm)
– Cost: 40,000 Dong ( $2) for kids, 80,000 Dong ( $4) for adults
Get your kids to the outdoor playground at Hoai River Square (Near An Hoi Bridge) where they can play and meet local kids. 
Kid-friendly Hotels in Hoi An:
Our suggestions for places to take kids to in Da Nang:
Kid-friendly Hotels in Da Nang: 
What kids love to do in Da Lat:
Kid-friendly Hotels in Da Lat:



Independent travelers might find Mai Chau quite touristy but families will love this place. Nested inside a lush valley, Mai Chau is home to many ethnic groups, dotted with Thai villages which offer peaceful atmosphere for your family holiday. Your kids will enjoy the green rice fields, gentle hills and ethnic homestay at Thai stilt houses. Day trips from Mai Chau include trekking to nearby caves which can be done according to each family member's physical fitness or bicycling to the countryside.
 

Things your kids can enjoy in Mai Chau:



Homestay at a Thai traditional stilt house at Lac Village or Pom Coong Village – staying in a Thai stilt house in Mai Chau would be a fun and nice thing to experience with your children. The host family will treat you will utmost friendliness, offering their traditional home-made dishes with 100% organic ingredients. This is the memory you will come back home and brag about with your friends and relatives.
Enjoy traditional Thai dancing and singing performance – a Thai traditional performance is often shown to travelers who requested to see. The dance and singing are only seen in festive events of Thai people. Especially the dance is a kind of communal activity, it's easy and everyone can easily join with the locals.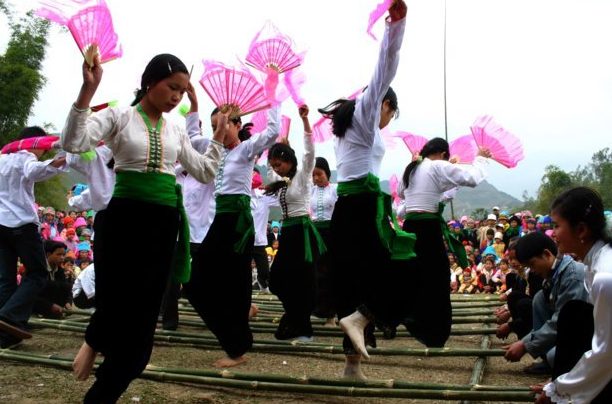 Buying small brocade products hand woven by Thai women – walk around Mai Chau, you can see many families selling their own hand-woven hemp brocade products with bright colors and distinctive patterns. You can support their craftsmanship by buying these products for your own usage or to gift people. You can also see the process of weaving and the techniques when you visit a Thai woman's house.
A bicycling trip to see the countryside and villages around – nothing better than a bicycling trip to enjoy the idyllic rice fields and nature around Mai Chau. This activity is also help your kids to be more active physically. 
Day trip to nearby Pu Luong Nature Reserve – Pu Luong is not far from Mai Chau and has so much to offer  in terms of either nature or culture. The wildlife in Pu Luong is still kept quite intact and the local culture here is still not affect much by tourism. In Pu Luong, you can also enjoy kayaking and rafting along the river – it's just a must-do.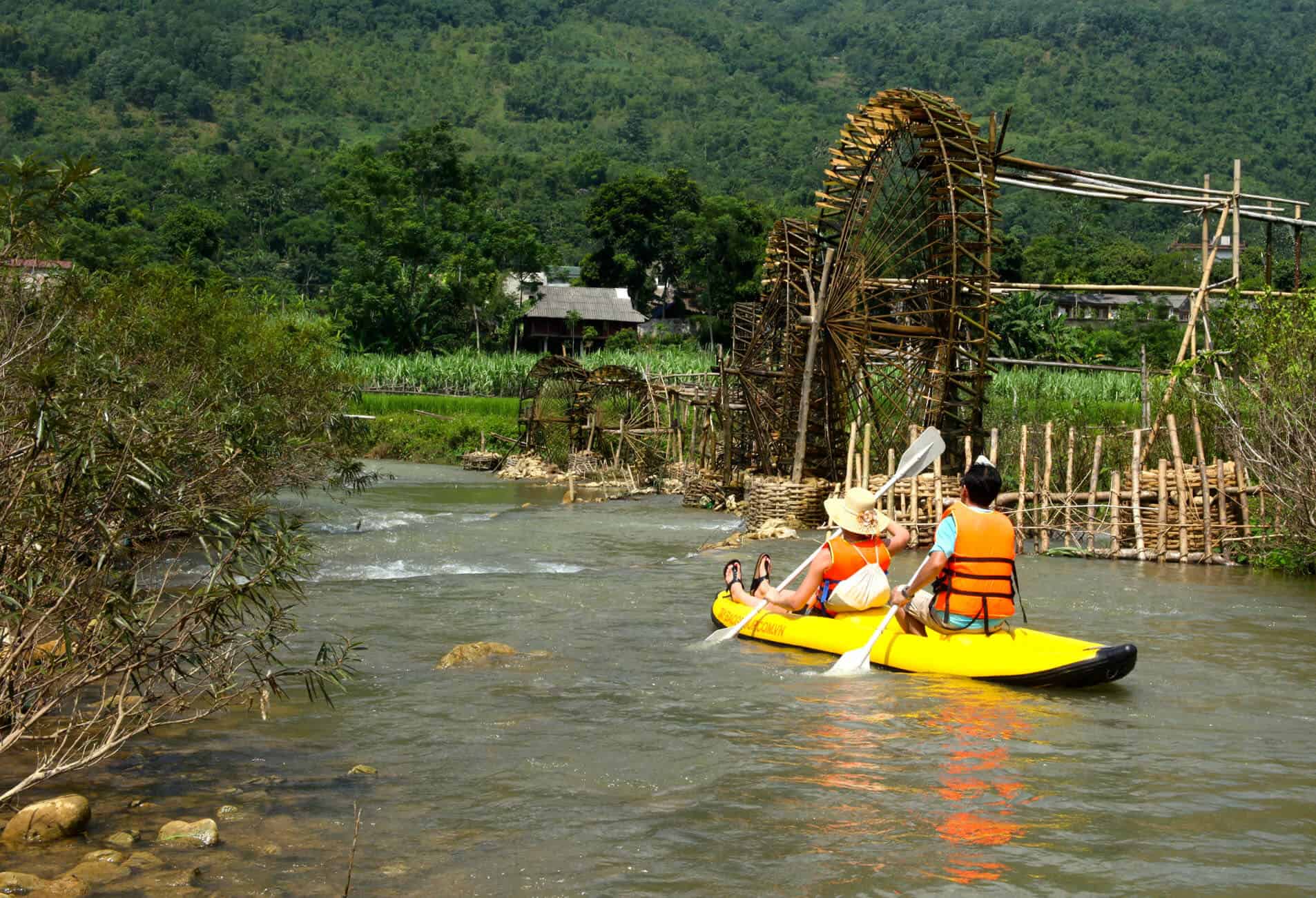 Kid-friendly hotels/homestays in Mai Chau:
Mai Chau Hideaway, Xom Suoi Lon, Tan Mai | Pool | Non-smoking | Near Nature
Mai Chau Lodge, Mai Chau Town | Non-smoking | Free bike rental 
Pu Luong Retreat, Ban Don | Pool | Rooms for Family


Swimming, snorkeling at the beaches, other beachside activities: With the best collection of beaches such as Sao Beach, Khem Beach, Long Beach, Ong Lang Beach and more, Phu Quoc really is a paradise for beach lovers. Best months to take kids to Phu Quoc beaches fall in between November to January when the weather supports all beachside activities. The ocean during this time is much calmer therefore it's safer for your kids. 

Best beaches for your family holiday: Sao Beach, Khem Beach and Ong Lang Beach.
Try Seawalker to see the coral reefs under the water surface: like Nha Trang, Phu Quoc also has the special service of seawalking service which allows even kids to enjoy the walk under the sea and see colorful coral reefs and fishes. Parents don't have to worry about the safety even though there'll be a little pressure, because the helmets are designed to be comfortable for breathing while walking on the seabed. This is an exciting activity your whole family can enjoy together. 
Animal watching at Safari Phu Quoc: all kids should come to Safari Phu Quoc – a perfect example of a zoo that doesn't lock up animals. Traveling on the zoo's buses the kids will see all kinds of animals freely wander around their habitats. Aside from animal watching, there're plenty other entertainments and activities you can enjoy. A number of restaurants serving all kinds of different food are available and they're all kid-friendly.
Playing games at Vinpearl Land Phu Quoc: Vinpearl is just perfect if you have older kids. There are hundreds of thrilling games both indoor and outdoor to spend a whole day enjoying one after another. The aquarium is considered one of the most modern facility of its kind in Vietnam. Your children would love to see mermaids, penguins and all kinds of kids right before their eyes. 
Street food tour at Duong Dong Town's night market: If you family loves to discover the food scene in Phu Quoc, why not come to Duong Dong night market to taste the best dishes of the island, especially the savory seafood. The market also has a nice and exciting ambiance you would love to enjoy in the evening. It will be a memorable family date on Phu Quoc Island for you.
Short morning trek to Phu Quoc National Park: It's always a great thing to have a walk with your children through the foliage of Phu Quoc National Park and enjoy the nature surrounding you. Ganh Dau trail is the easiest, free of charge and most suitable for a morning walk. We recommend you to take your kids on this trail.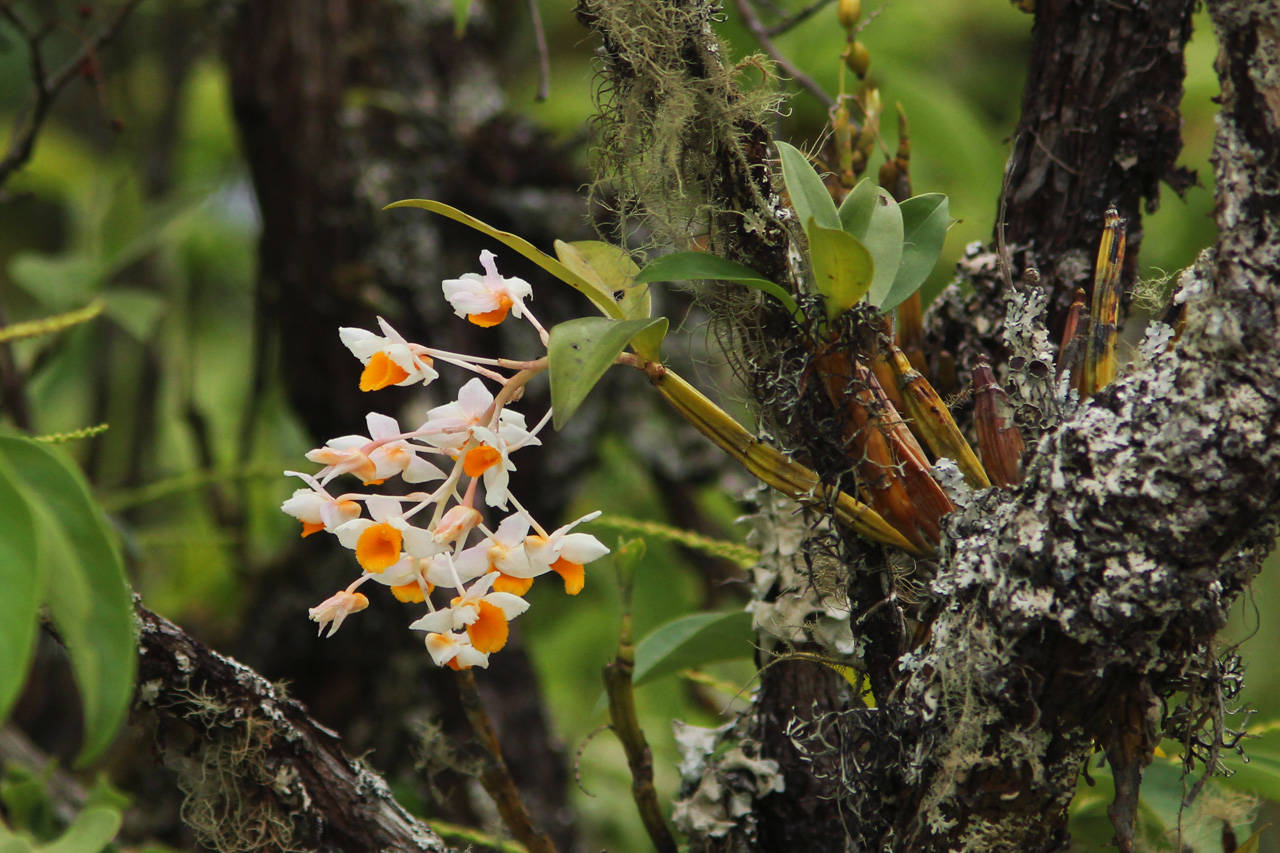 Catching squids on boat at night: one of the most famous things to do in Phu Quoc is squid hunting at night. You can book a night short night tour from tour operator for this specific purpose. Floating on the boat in middle of the ocean while waiting patiently for the squid to take the bait would be a fun experience for the children. The squids you catch can be cooked right on the boat for you – what is better than that?
---
Kid-friendly hotels/homestays in Phu Quoc Island
Richi Resort, 90 Tran Hung Dao, Khu Pho 7, Duong Dong, Phu Quoc Island, Vietnam | Playground | Kid's Playroom- Salinda Resort, Cua Lap Hamlet, Duong To Commune, Cua Lap, Phu Quoc Island, Vietnam | Water Playground | Water Fun Zone | Kids Club
Novotel, Group 5, Duong Bao Hamlet, Duong To Commune, Phu Quoc Island, Kien Giang Province | Two Bedroom Pool Villas | Kids Pool
Why should you book a family tour for your trip in Vietnam?

---
We have shown you all the information needed covering the travel tips, where to go and what to do during your family holiday in Vietnam. However, it's never a good idea to travel with your whole family in Vietnam on your own, especially when you have both seniors and kids. In this section, we'll show you why you should book a family tour as a whole trip or a part of your trip to Vietnam:


A family tour in Vietnam answers to every of your question and worry: safety for kids, kid friendly accommodation, kid activities and educational experiences. You can just inform the tour operator about all your need and concern and you can always check for yourself to see if their choices are indeed what you really need.
The activities will be selected to have all of these qualities: fun, exciting, active and educational and even emotional. As we believe, a trip should tells inspiring stories to the kids and bring into their mind memories that will exist for a long, long time.


---
Recommended tours for your family: Classic Vietnam Family Tour – 10 Days 
Or see other Vietnam Family Tours price from US$596/pax