Only 30km far from Da Nang, Hoi An is a favorite destination in Vietnam for many travelers for the atmospheric ancient town by the poetic river, the rustic, idyllic landscapes, cultural fusion, the world's best Banh Mi, and tailor-made clothes. As a world heritage sites, Hoi An has so much to offer in terms of places to see and things to do. If you want to get the most out of your experience in this 

Unesco world heritage site 
destination, update your list of Top Things to do in Hoi An below.

You may also like:

Top 10 things to do in Vietnam for the first-time visitors



Things to Do in Hoi An You Can't Miss
Explore Hoi An Ancient Town



The most important feature of Hoi An is undoubtedly Hoi An Ancient Town which is the most important and well-reserved legacy from a glorious era of Hoi An.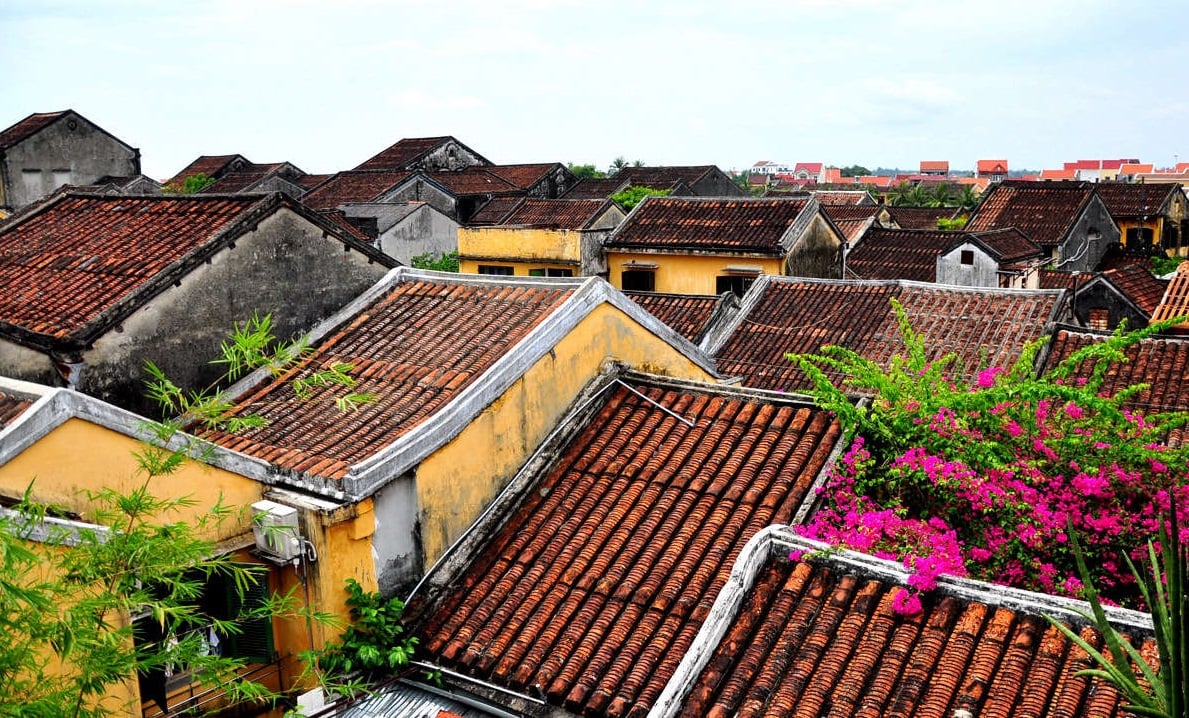 Used to be an international port during the 15th to 17th centuries, Hoi An witnessed a peaceful cultural fusion between Vietnamese, Chinese, and Japanese cultures. Nowadays, travelers coming to Hoi An still can see the shreds of evidence of this era in the ancient quarter of the town with architecture, cuisine, and culture.

Hoi An ancient town is a must-see destination, recommended to everyone who's planning to Hoi An.

Hoi An Museum of History & Culture



To learn more about the history and culture of Hoi An, visit this museum for more insights into the time when Hoi An was still a major Asian trading port, attracting merchants from all across the globe – France, Portugal, and the Netherlands mingled with Japan, China, Thailand, India, and Vietnam.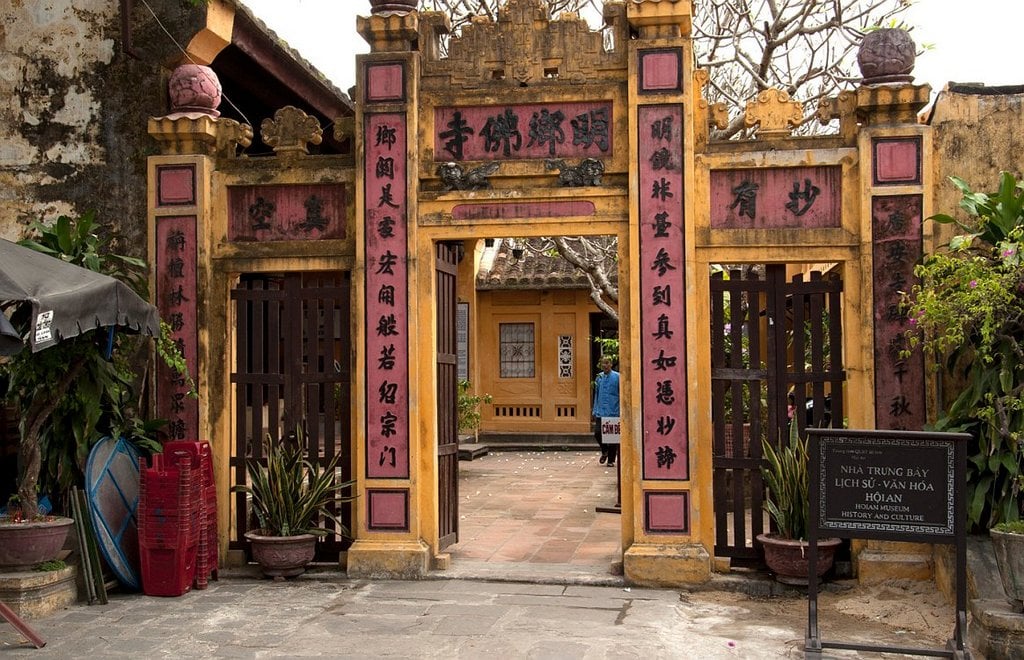 The museum offers a full display of the objects through the years of Hoi An's history like ceramics and pottery items, historical photographs, and drawings. Visiting the museum also gives you a look at the influence of Cham culture in the central region of Vietnam.

Tan Ky Old House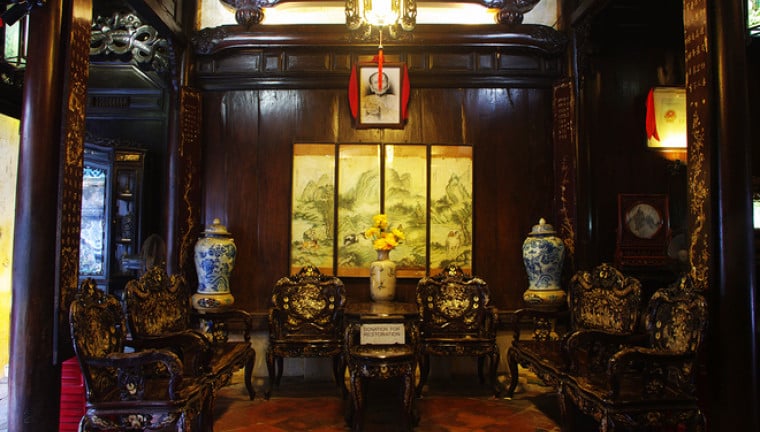 Tan Ky Old House at no.101 Nguyen Thai Hoc Street is a brilliant example of the architecture of the 18th merchant's residence in Hoi An. The name "Tan Ky" expresses the wish of the owner for a more prosperous business just like any merchant that used to live on the streets of this town. House's decoration represents an oriental philosophy with a triple-beam structure, five-round blocks, and many distichs….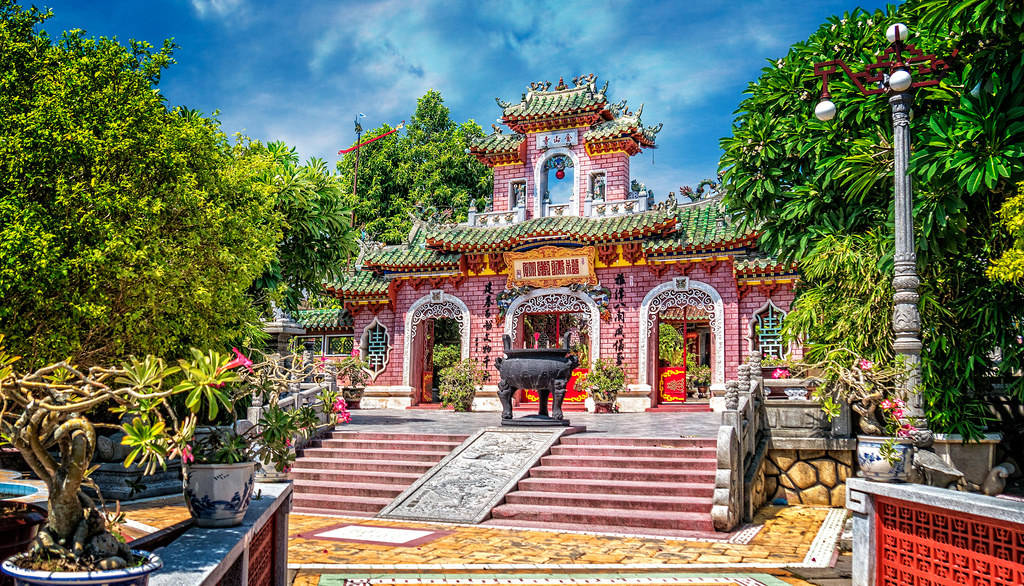 Fujian Assembly Hall (Hoi Quan Phuc Kien)
Built by merchants from Fujian, an assembly hall is a gathering place of the Chinese community in Hoi An back in the day. Just look at how grand and colorful the architecture and decoration are, you can easily imagine the merry, busy atmosphere of the hall during its heyday. Typical mythological figures of Chinese culture in the very impressive courtyard will catch your eyes from the very first moment.
Nowadays, local people come to Fujian Assembly Hall to wish for children. There are also 12 'midwives' figures on the ground of the Hall.
The Japanese Covered Bridge
Dated back to the 18th century, the Japanese Covered Bridge is the iconic construction of Hoi An which was featured on the 20,000dong. Built by the Japanese merchants living in Hoi An back in the day, the bridge was made to connect the Japanese quarter with the Chinese quarter. The most important features of Japanese Covered Bridge are the sculptures of two dogs and two monkeys, representing the birth years of prominent Japanese Emperors.

Location: West end of Tran Phu Street.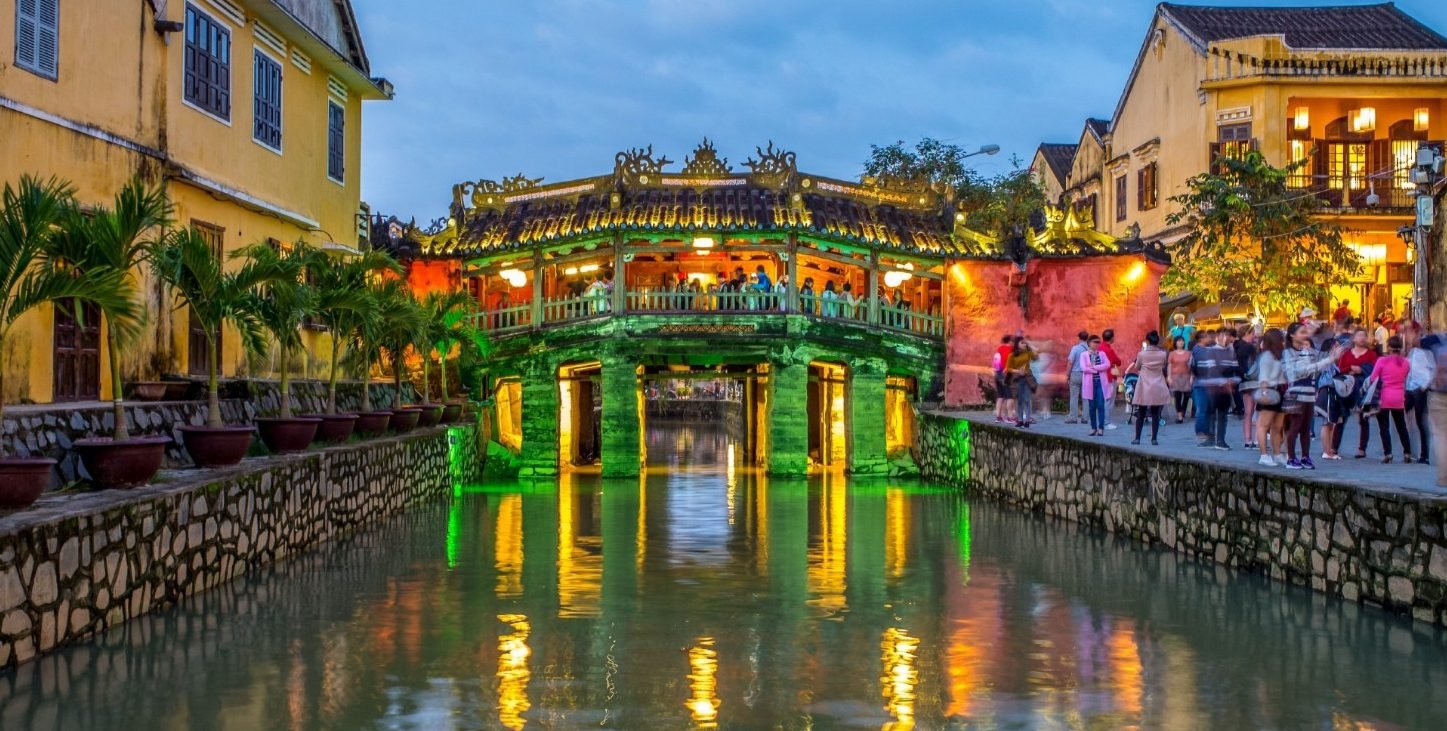 Photo: Richie Chan

To visit the town's attractions (assembly halls, old houses) you should buy a package ticket:

80,000VND for domestic tourists (3 attractions)

120,000VND for foreign tourists (6 attractions)

Get Tailor-made Clothes



Hoi An is definitely the best place to go for some fine tailor-made clothes. Making clothes has been existing for generations in this town, a craft that has been mastered by both men and women. Just walk along the streets of the ancient town, and you can easily see many of the old houses now have turned into tailors or clothing shops. Finding the shops that offer the very best quality would be quite a feat. Here are our recommendations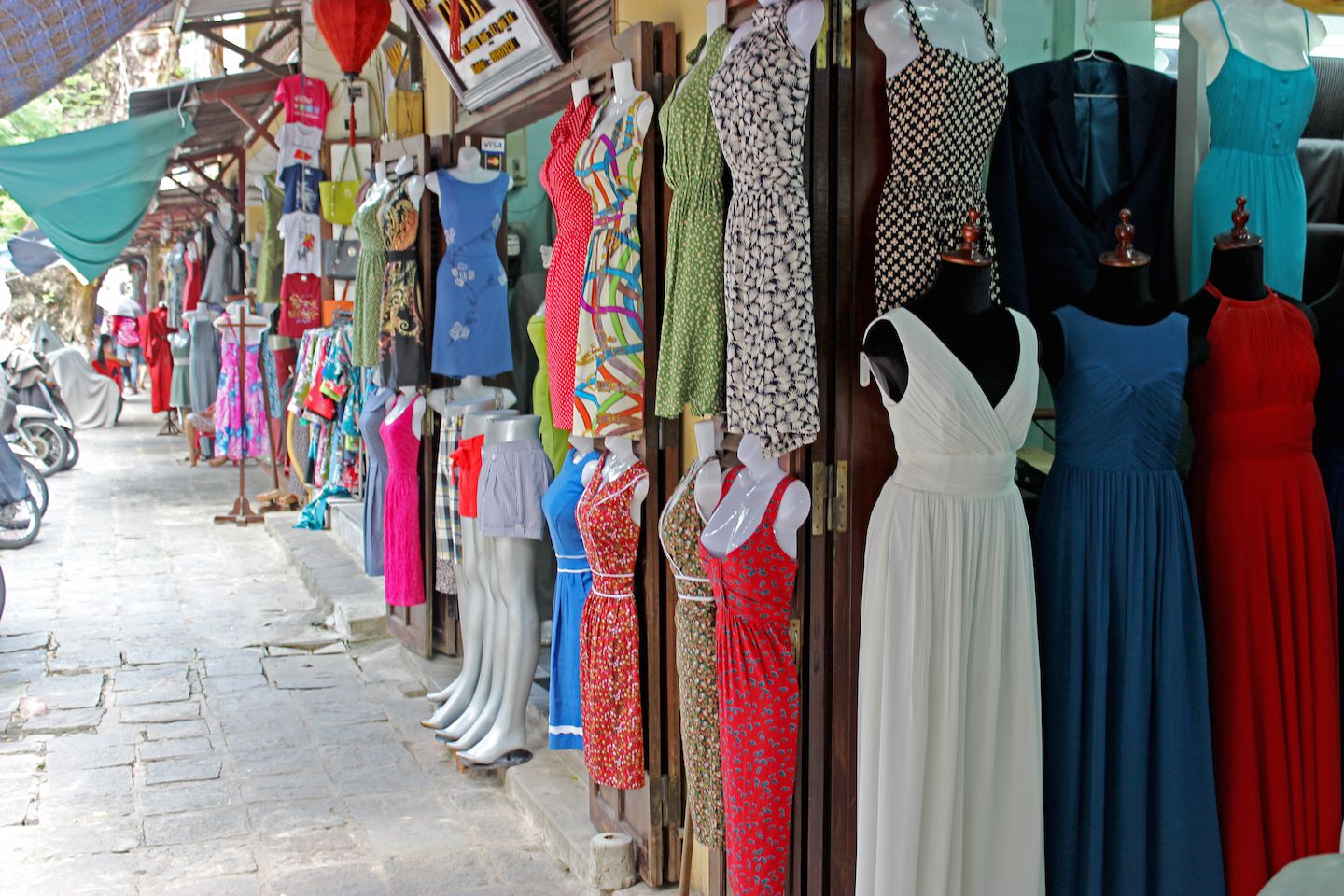 Yaly Couture – 4 showrooms all over Hoi An:

Showroom 1: 47 Nguyen Thai Hoc Street, Hoi An Town.

Showroom 2: 47 Tran Phu Street, Hoi An.

Showroom 3: 358 Nguyen Duy Hieu Street, Hoi An Town.

Showroom 4: 580 Cua Dai Street, Hoi An Town.

A Dong Silk – 40 Le Loi


Lana Tailor – 130 Tran Phu St./ 94 Le Loi St.

Bao Khanh Silk – 101 Tran Hung Dao St.


B'Lan Silk – 23 Tran Phu St.


*Tips for getting tailor-made clothes:
Make time in Hoi An. You'll need at least two or three days spent in the town if you want to get the best clothes made for you – including finding tailor shops, getting your design done (if requested) and at least 2 fittings.
When trying your clothes, if there is anything you don't like about the clothes, just tell the tailor.
Join Cooking Class While in Hoi An



One of the things worth doing in Hoi An is joining a local cooking class where you can learn to cook and taste traditional Vietnamese home-cooked dishes. Tra Que Vegetable Village is a great place to join a cooking class. Not too far from Hoi An, come to Tra Que, your cooking experience is absolutely safe with all the organic herbs and vegetables planted and nurtured by local farmers.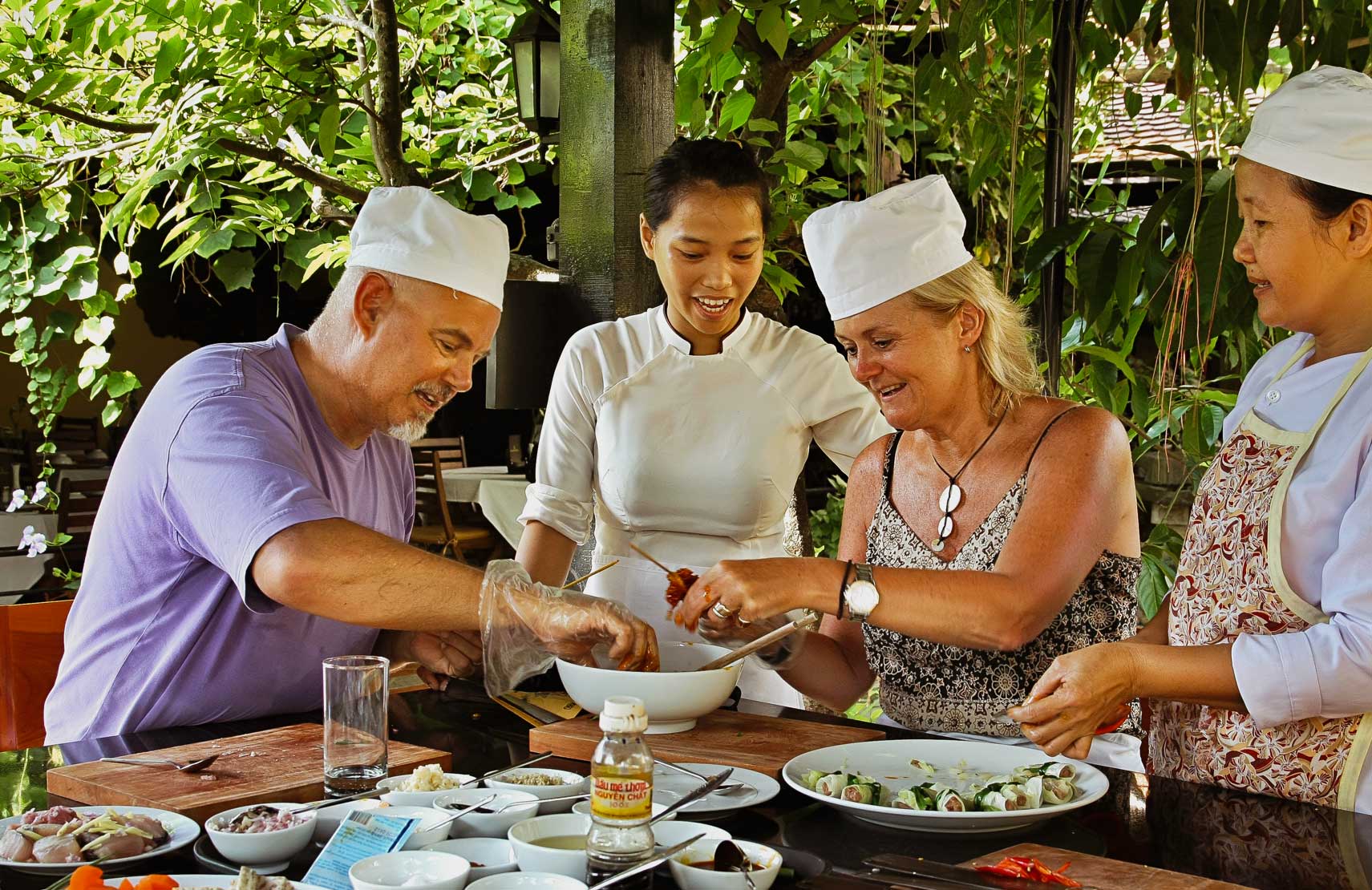 Other cooking classes inside Hoi An Town include Green Bamboo Cooking School, My Granma's Home Cooking, Taste Vietnam – Ms. Vy's Cooking Classes….


>>> See our Hoi An cooking class tours: 
Hoian – Classic Half Day Cooking Tour – from $33/pax
Hoi An Nightlife – What to Do in Hoi An at Night
Hoi An at night is just magical and atmospheric as it can be, especially on the 14th night of the lunar month when all the electric lights are turned off and the lanterns are lit. The reflections of the river set the whole town aglow.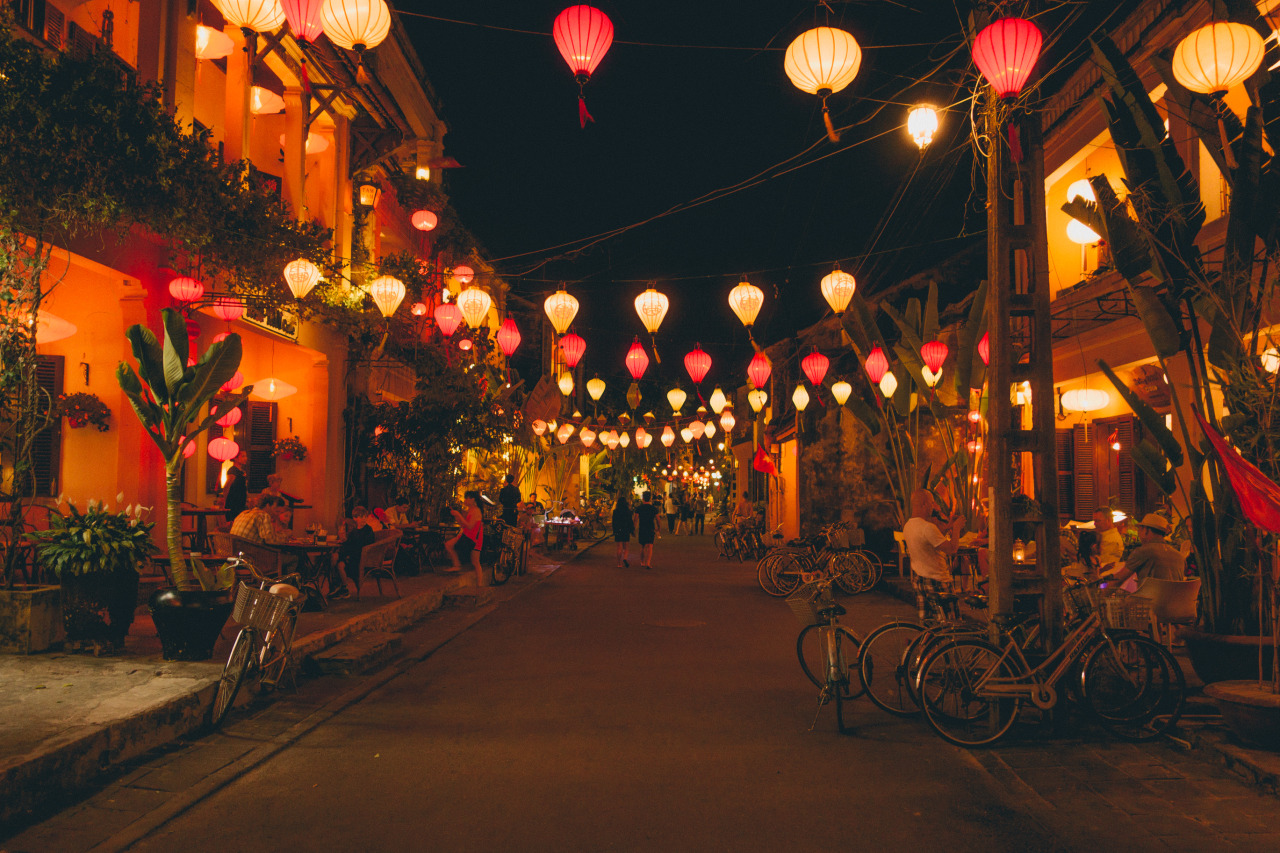 Enjoy the Delicious Food at Hoi An
Stroll the streets of Hoi An, you can easily find vendors and stalls selling food on the sidewalks. Or come to the night food market of Hoi An which is located right next to the Japanese Covered Bridge. It's the perfect place to enjoy both the delicacies and the bustling atmosphere of Hoi An.
*Tips:

Choose the stalls with most locals sitting, they must be good

Your Hoi An Food List includes Cao Lau, Spring Rolls, Wonton, Chicken Rice, Quang Noodles, Xi Ma, Kem Ong, and Corn Sweet Soup. The prices for these dishes are cheap.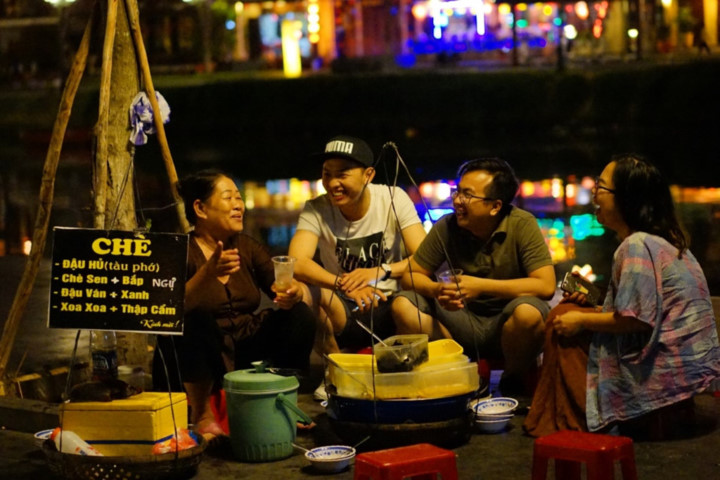 Experience what it's like to live in Hoi An by visiting the themed villages that represent its 400-year-old history

Be amazed by the world's largest outdoor show that features more than 500 performers!

Enjoy different performances of the Hon Viet Show in Da Nang's Nguyen Hien Dinh Theatre which includes a lithopone performance of 'The Origin', a monochord solo performance, and more
Stroll Hoi An's night market

On An Hoi island, the night market of Hoi An is the highlight of Hoi An's nightlife. Hosting bog crowds of both locals and tourists, the night market is the place for shopping and trying Hoi An's delicacies. All kinds of products are displayed on the trolleys and tables along the sidewalks such as handicraft items, clothes, accessories, bracelets, necklaces, and especially lanterns.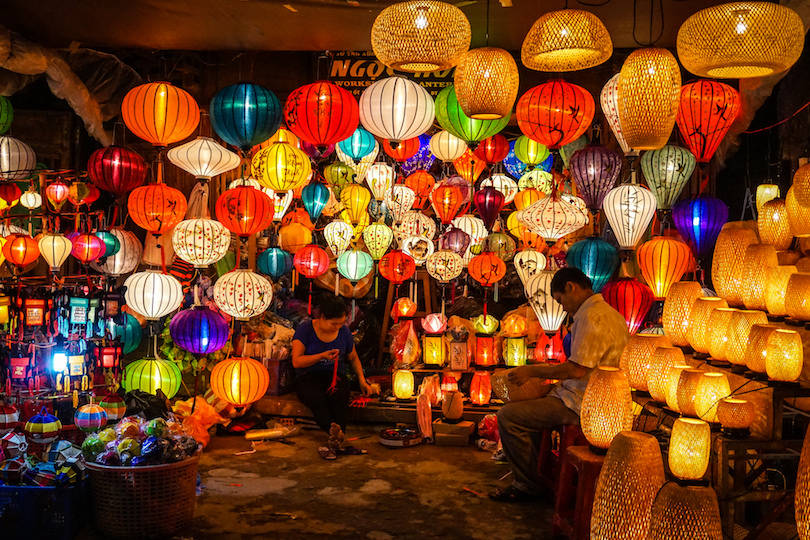 This is also a paradise of street food where you can find the best snacks of Hoi An: water fern cakes, sweet mango cakes, stick ice cream, Banh Mi, Thai crepe, and more.


 *Tips:

Ride a Boat on Thu Bon River and Put the Flower Lanterns Down on the Water



This activity is a favorite thing to do for many travelers to Hoi An which you can experience nowhere else in Vietnam. When the night falls, you can walk along the glimmering streets of the old town and find the little girls holding baskets full of flower lanterns. One flower lantern costs between 5,000VND and 10,000VND. You can just light and hold the lanterns and come near to the riverbanks to put them down on the river. Or pay 20,000VND to sit on a small boat paddling along the river. Don't forget to make a wish after releasing the lanterns.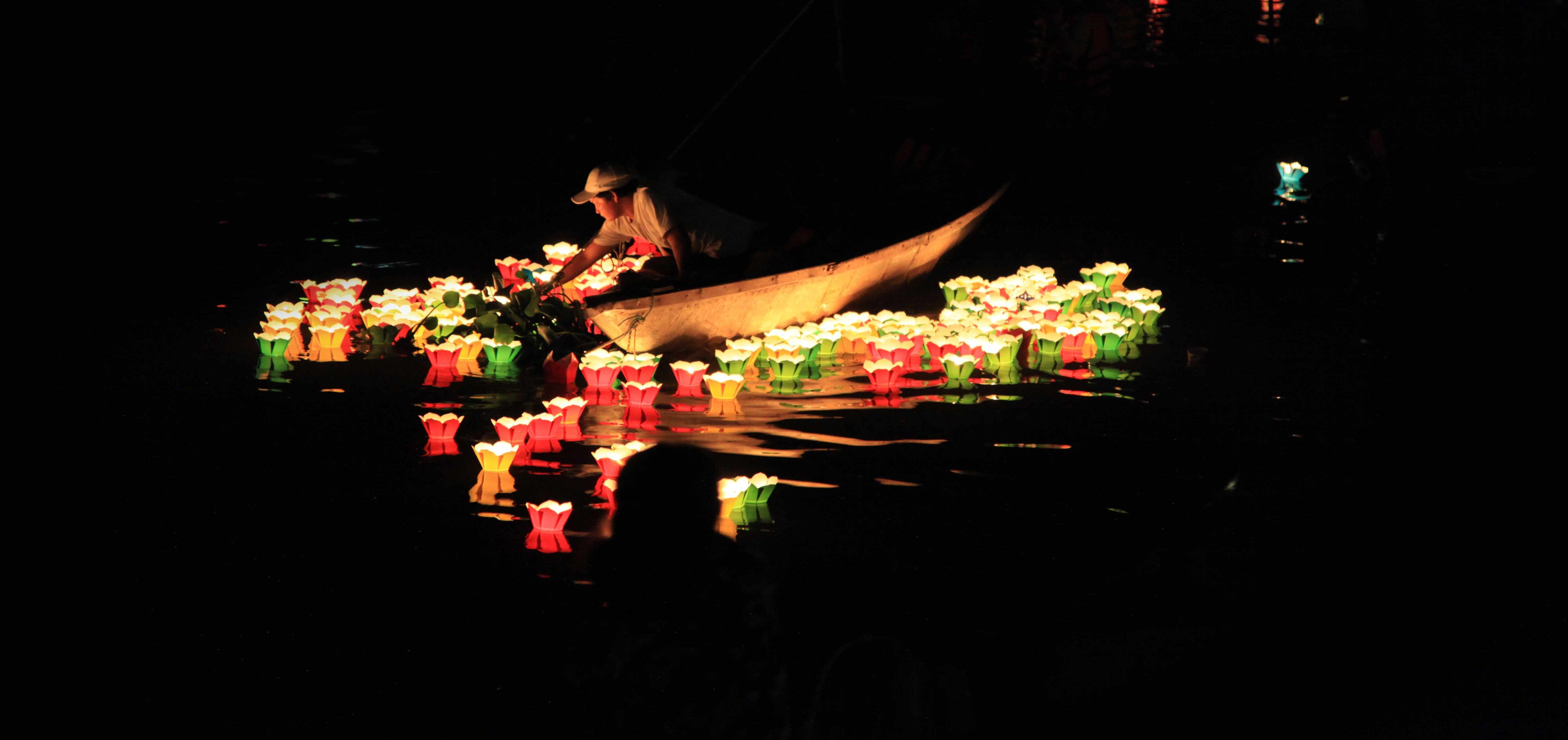 Bars/Pubs/Live Music in Hoi An Town



Hoi An might not be as active as Hanoi and Ho Chi Minh City at night but it has its own charms with quite a number of atmospheric bars and lives music restaurants for you to enjoy the drinks and music from local artists. There is a long list of places to enjoy the night:

Tam Tam Café – 2nd Floor, 110 Nguyen Thai Hoc

Before and Now Bar – 51 Le Loi Street, Hoi An

Restaurant Café 96 – 96 Bach Dang Town Centre

White Marble Wine Bar – 98 Le Loi Street

Q Bar Hoi An – 94 Nguyen Thai Hoc Str.

The Hill Station: 321 Nguyen Duy Hieu Str.

Things to Do around Hoi An
Relax at The Blue Pristine Beaches – An Bang Beach & Cua Dai Beach



A beach break at the Cua Dai or An Bang Beaches would be a wonderful time to enjoy nature and stay away from the crowds in the old town.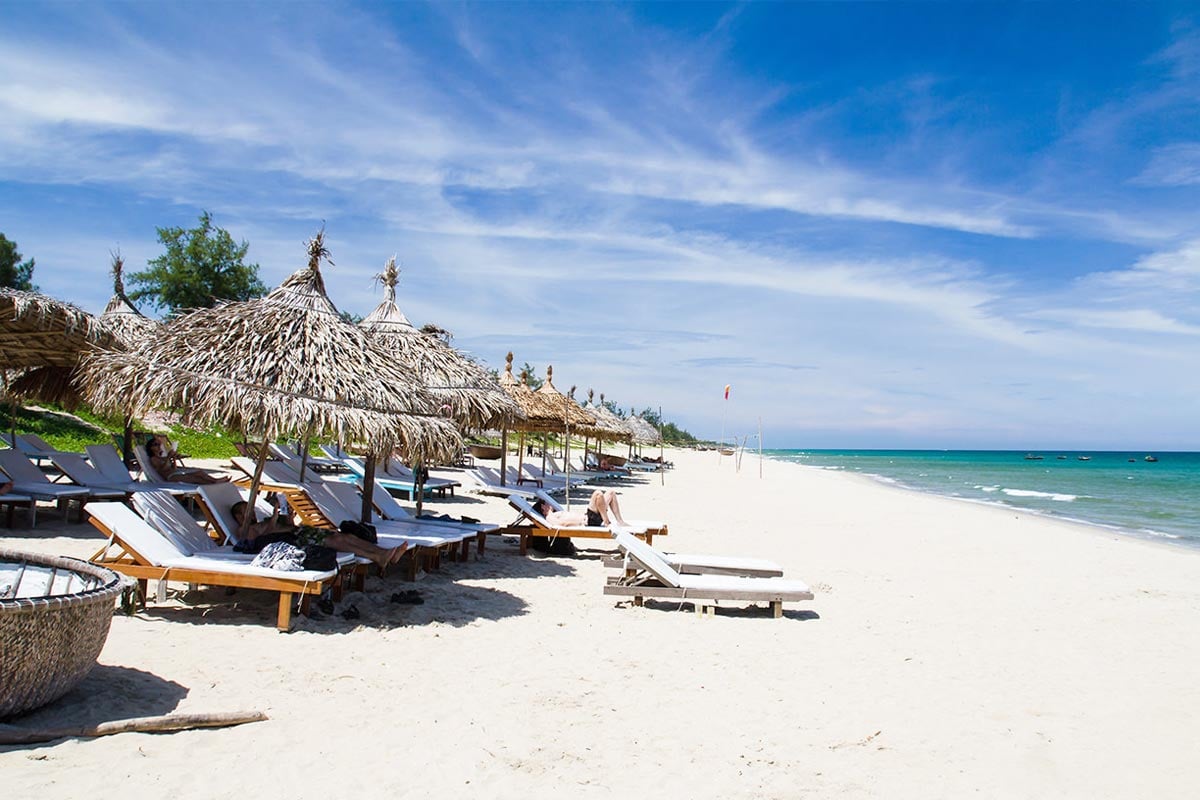 Cua Dai Beach stretches 3 kilometers of white sand and gentle waves. Except for weekends, you can have the whole beach of Cua Dai for yourself. Snorkeling is also available here. Don't forget to taste the delicious seafood of Hoi An

one of the beachside restaurants.


An Bang Beach is less well-known than Cua Dai which means you can have even more space and relaxing time here than on the other beach of Hoi An. Located just 5km away from the town, you can easily walk or drive a motorbike there.

Biking Tour in the Countryside



A biking tour in Hoi An would take you to the most charming handicraft villages outside of Hoi An. You will have the chance to enjoy the scenic landscape and the idyllic daily life of the people here. One of the villages is Tra Que Vegetable Village.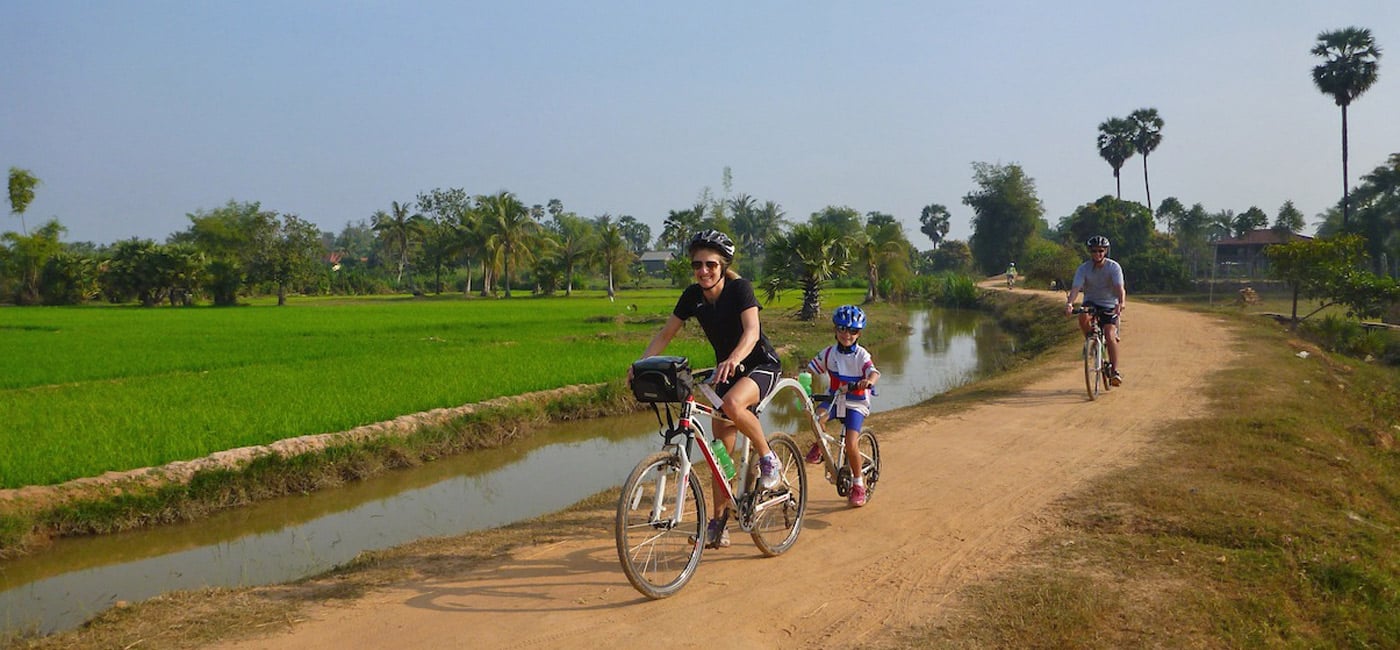 Tra Que Vegetable Village should be a must thing to do if you're traveling with family. Tra Que is a traditional village where you can find the green color of organic plants. The village supplies organic veggies for the whole town of Hoi An and even nearby areas.



You can bicycle your way from Hoi An to Tra Que in just 15 minutes. Once you're in the village, things you can do are try the works of farmers like watering the plants and join a cooking class in Tra Que Village. They're also a foot massage service here to enjoy.


*Tips:

You can rent a bike for 20,000VND/bike/day to cycle to the village.

Entrance fee: 20,000VND per ticket

Bring a hat, sun lotion, and water during hot weather
Day Trips from Hoi An
Cham Island (Cu Lao Cham)



Located only 18km away from Cua Dai Beach, Cu Lao Cham was designated by UNESCO as a world nature reserve, including 8 smaller islands in total. This island was related to the history of Hoi An when it was the top trading harbor in Asia, and used to be called "Champello" by western merchants.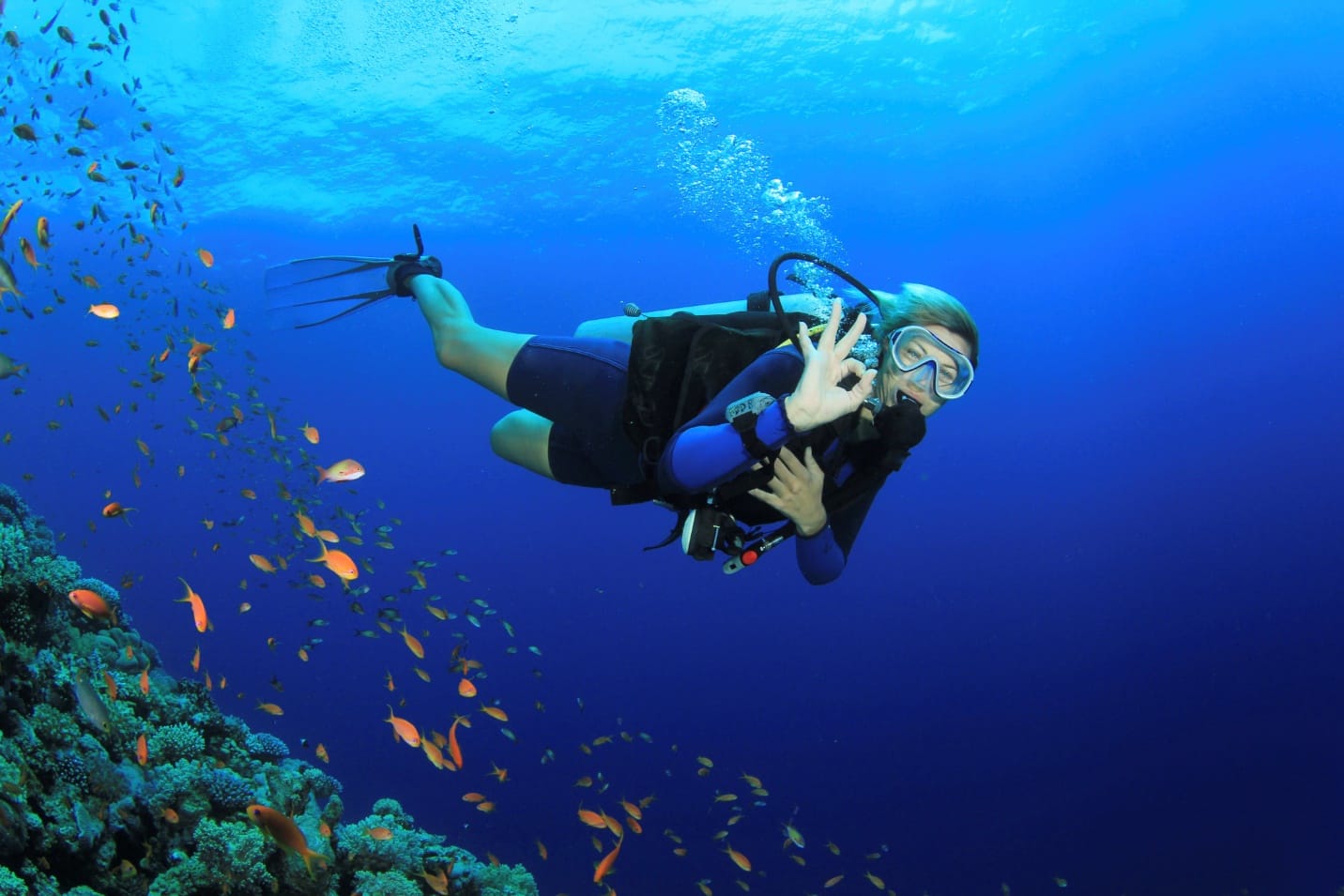 Come to Cham Island, you'll absolutely love the coral reefs which make diving and snorkeling the activities you can't miss.


* How to get to Cham Island:

Or you can take a helicopter flight at any time of day which takes only 20 minutes

My Son Sanctuary



This world heritage lies just 40 kilometers west of Hoi An, My Son Sanctuary is the perfect day trip from Hoi An that you can ask for. You can get to My Son from Hoi An by cycling to enjoy the breeze and the landscape along the way.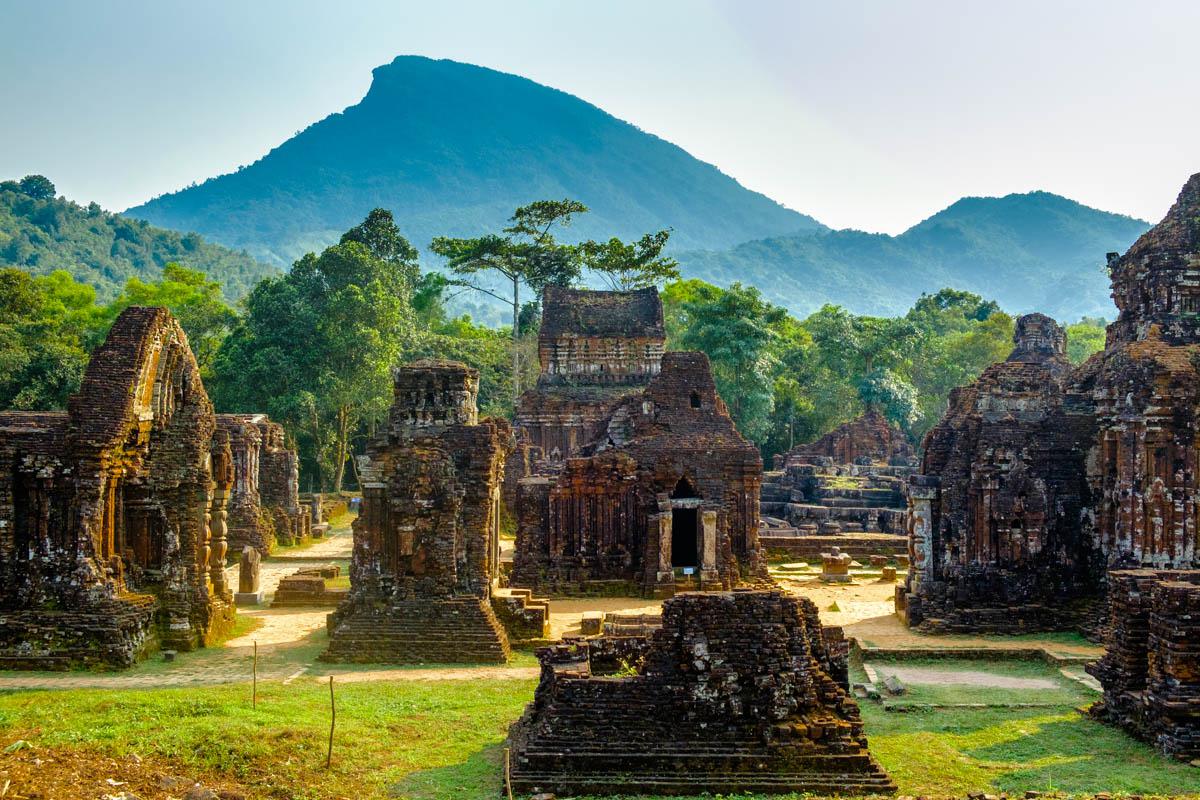 Come to My Son, visitors get lost in the holy land of a ruined Kingdom of Champa. The tower temples were built without any glue and this is still one of the secrets of My Son.

Da Nang



Just 30 minutes driving away, Da Nang is the best day trip with a completely different charm to the old town of Hoi An. With a modern lifestyle and beauty, Da Nang still doesn't lack a cultural appeal to it with the Linh Ung pagoda and Marble Mountain. Click here to know more about what to do in Da Nang.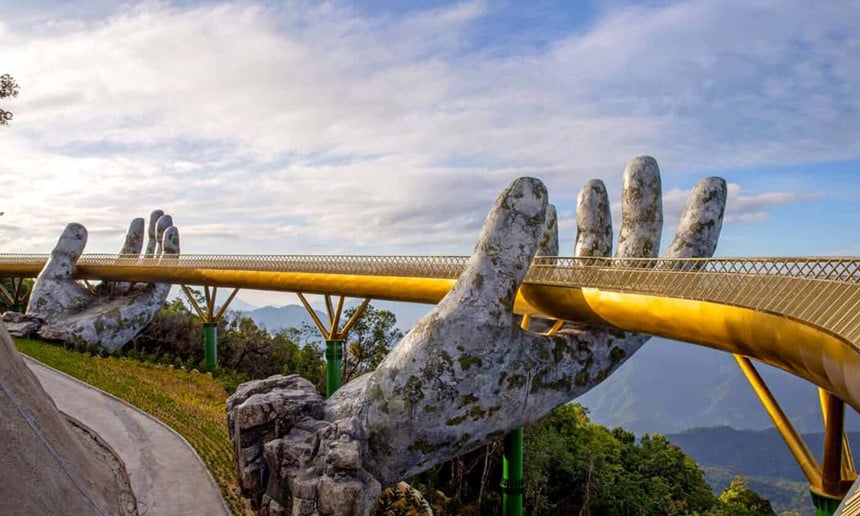 Above are the best things to do in and around Hoi An – one of the best destinations to visit in Vietnam and among the top cities in Asia. To experience Hoi An to the fullest and with the most authentic moments, let our travel experts arrange your trips to Hoi An with the best itinerary and most reasonable price.

When is the Best Time to Visit Hoi An
Hoi An is located on the east coast of Central Vietnam and has typical of the tropical climate of Vietnam. The city only has two main seasons: rainy and dry seasons instead of four seasons like in Northern Vietnam.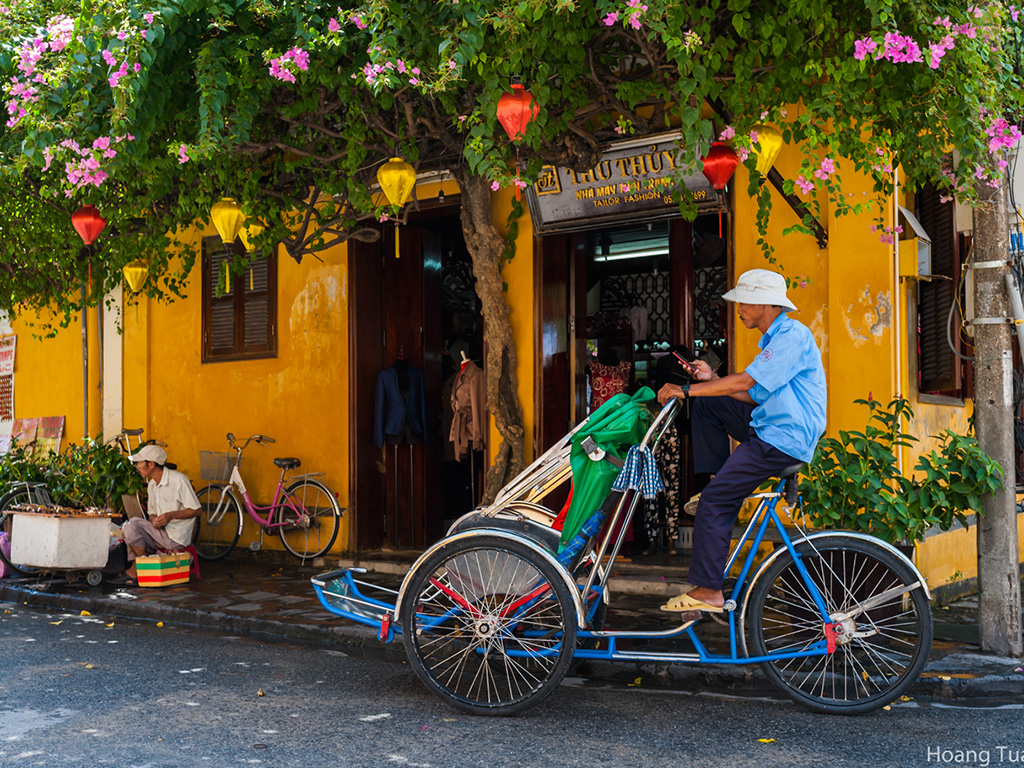 The best time to visit Hoi An is the dry season because the rainy season can bring floods to the town. The dry season in Hoi An lasts from February to May with mild weather, moderate temperature, low humidity, less rain and warm sunshine. For those who love to enjoy swimming and sunbathing on the beaches of An Bang and Cua Dai, June will be the best time for you to do so. 

July and August can still offer decent weather with sunny days, blue skies, and high temperatures with sudden rains to help calm down the heat. September witnessed an increase in rain and from October to January is the rainy season with the possibility of floods happening and the lowest temperature.  

What to Eat in Hoi An
Hoi An is no doubt one of the best places to enjoy Vietnamese traditional dishes, including some very famous ones like Banh Mi which Anthony Bourdain used words like 'a symphony inside a sandwich' too describes. Not only Banh Mi, but you can also find plenty other dishes in Hoi An in our list below where to find it:
Cao Lau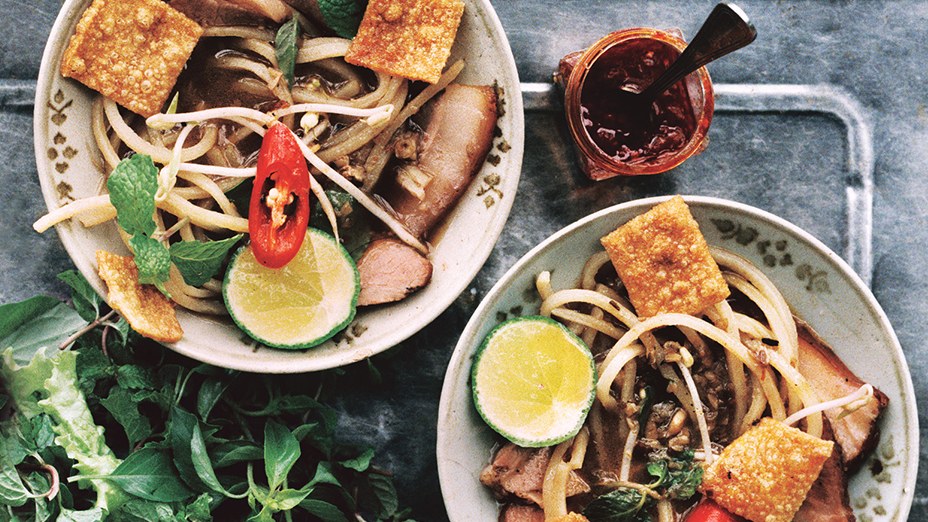 A very common and famous dish in this little town. Cao Lau and Mi Quang are two dishes you can find at any restaurant and Hoi An market. The dish is noodle-based and can be topped with pork, chicken, or even seafood, herbs, bean sprouts… 

The noodle of this dish is so special that it can only make in the water in Ba Le well in Hoi An town. The water will make the noodle thick, much more like the Udon noodle.
Banh Xeo (Sizzling Pancake)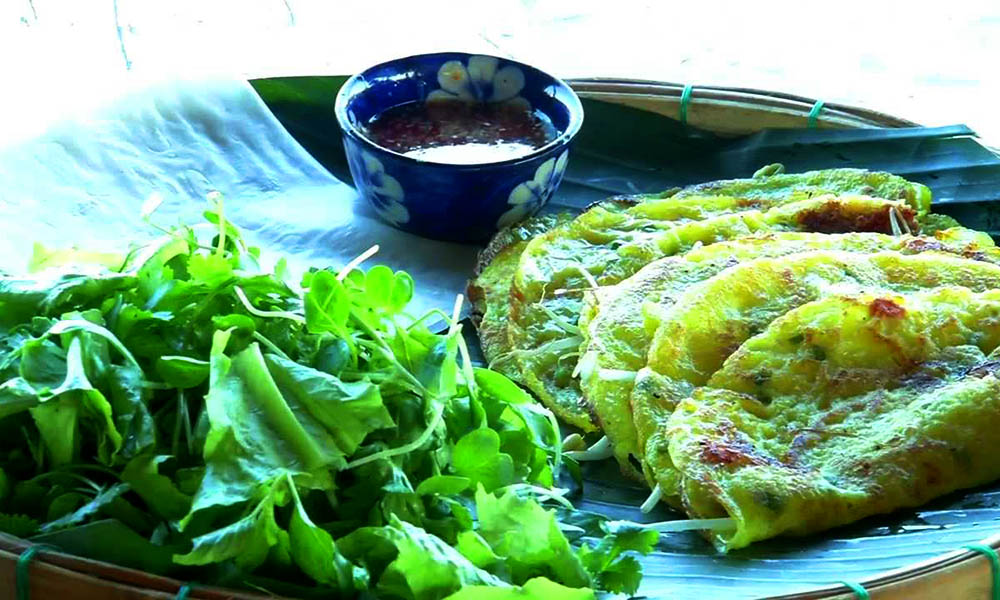 If you are a fan of Vietnamese cuisine, you must have tried Banh Xeo before since it's one of the most recommended for travelers coming to Vietnam. Come to Ba Le Well Restaurant in Hoi An to taste the best Banh Xeo in town. The crispy pancakes here always have prawns, sliced pork, and bean sprouts. You eat it by placing a piece of the pancake on rice paper and lettuce, rolling it, and dipping it into a bowl of dipping sauce.

Bale Well Restaurant: 45/51 Tran Hung Dao Street, Minh An, Hoi An
Mi Quang (Quang Noodle)
It's easy to be mistaken Mi Quang and Cao Lao for each other. Mi Quang is another noodle-based soup originally from Quang Nam which makes the dish one of Hoi An's specialties. Mi Quang uses more toppings than Cao Lau, including quail eggs, slices of pork, prawns, peanuts, and spices. The noodle is made from rice or wheat, soaked in the broth made from boiling pig's bones. This is just good stuff to eat at every time of day.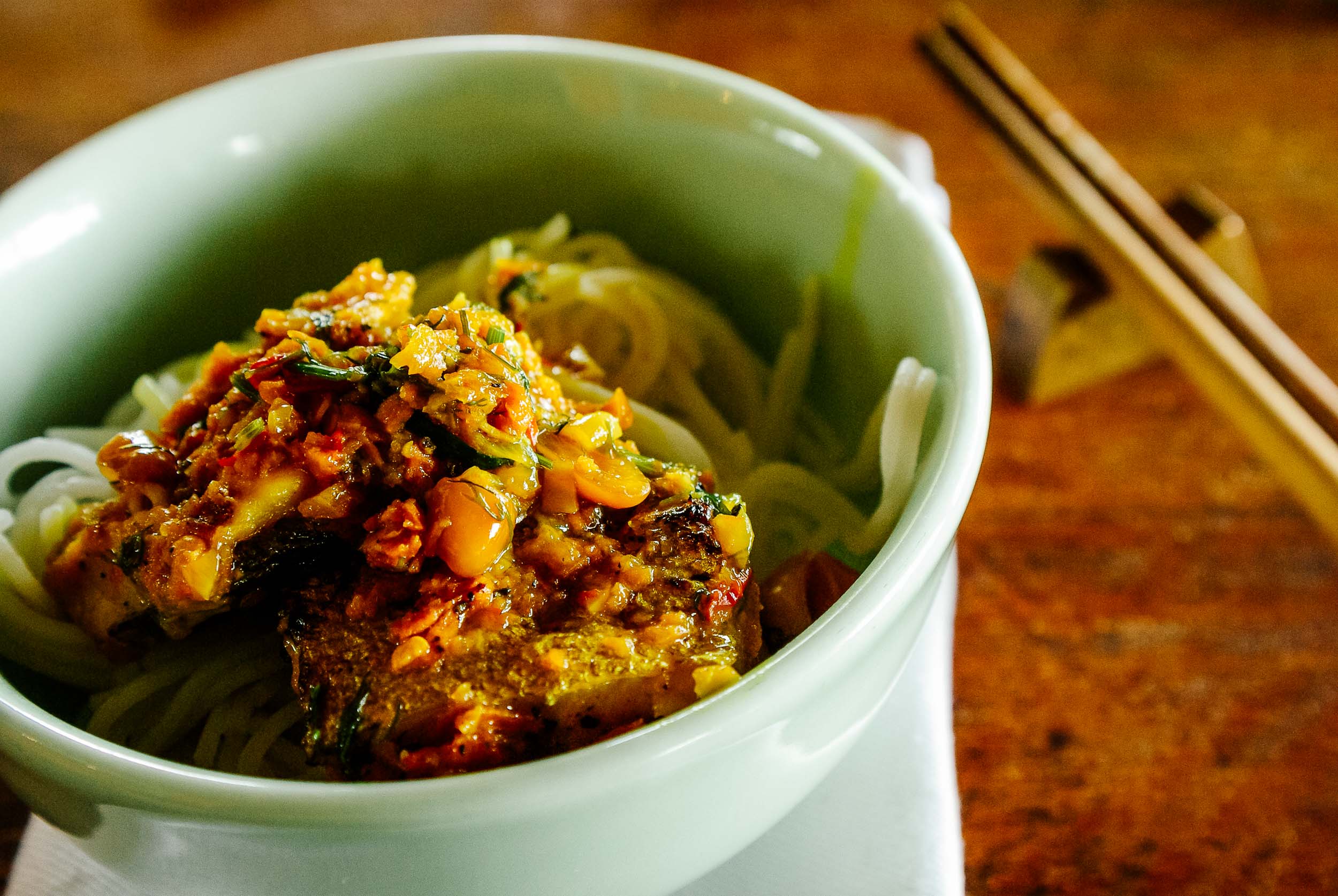 The dish is everywhere in Hoi An, from restaurants to street stalls, you can easily sit down and enjoy slurping for a good 30 minutes. 

Mui Quang is generally cheap, about 15,000 – 25,000 VND per bowl. Some places to find Mi Quang:

Mr. Hai restaurant – 6A Truong Minh Luong Street

Ms. Bich restaurant at 272 Hung Vuong Str.

On Thai Phien Street
Banh Mi
Banh Mi can be found anywhere in Vietnam, yet Hoi An has the best Banh Mi thanks to Anthony Bourdain – this is something many eaters agree about. The two legendary places that have to make Hoi An's Banh Mi so popular are:

Madam Khanh The Banh My Queen – 115 Tran Cao Van, Minh An, Hoi An

Banh My Phuong – 2b Phan Chu Trinh, Cam Chau, Hoi An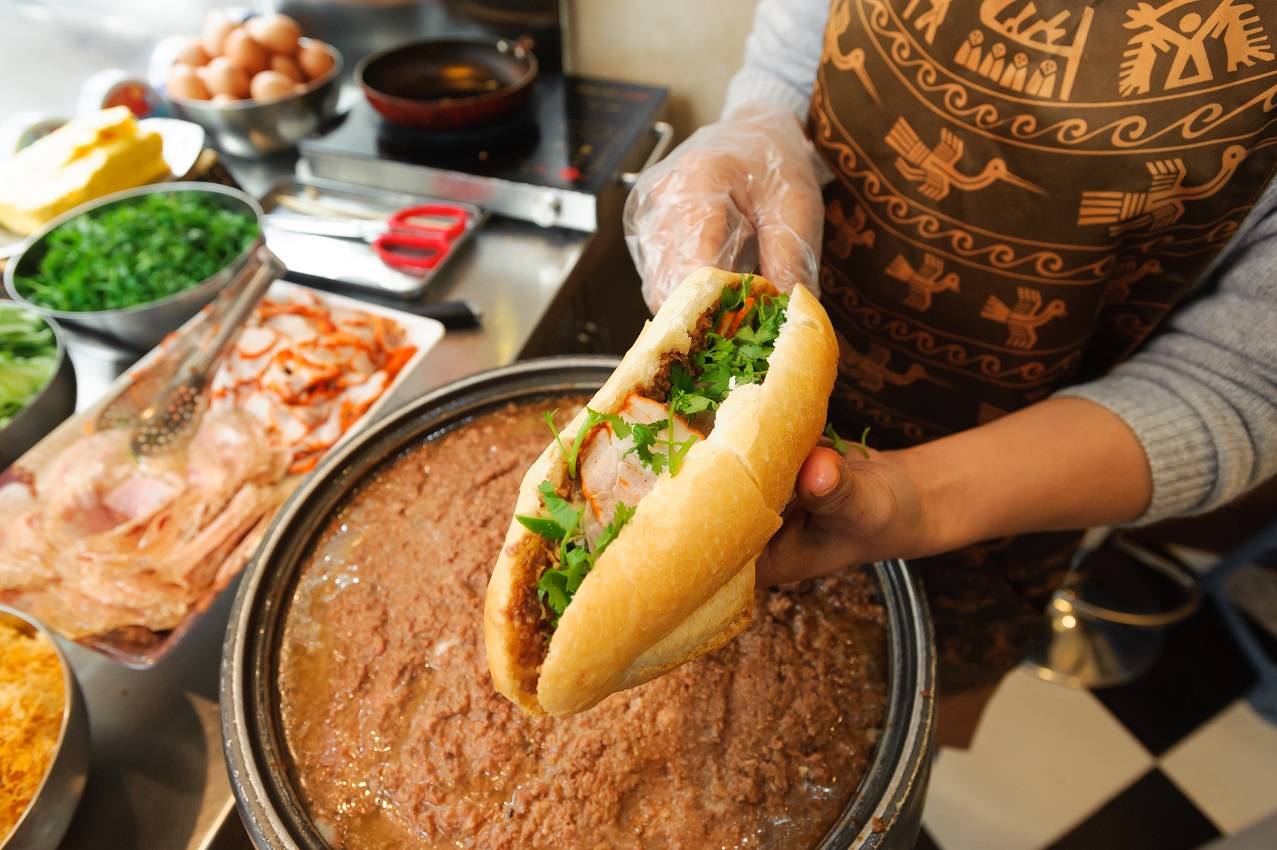 The common thing of the two places is that their Banh Mis have various fillings from fried eggs, grilled pork, pate, sausages and a lot vegetables and herbs. The sauce which enhances the taste of a whole Banh Minh is the secret that makes Vietnamese Banh Mi so different from other sandwiches. This dish is a must-try for travelers visiting Hoi An.

White Roses
White Rose Dumplings are made at White Rose restaurant ( 533 Hai Ba Trung) and the water to make the dish, again, has to come from the mystic well of Ba Le. However, you can enjoy this dish from other places with cheaper prices. The dumplings are served with a heavenly tasted dipping sauce. Don't miss this dish out on your Hoi An food checklist.
Com Ga (Chicken Rice)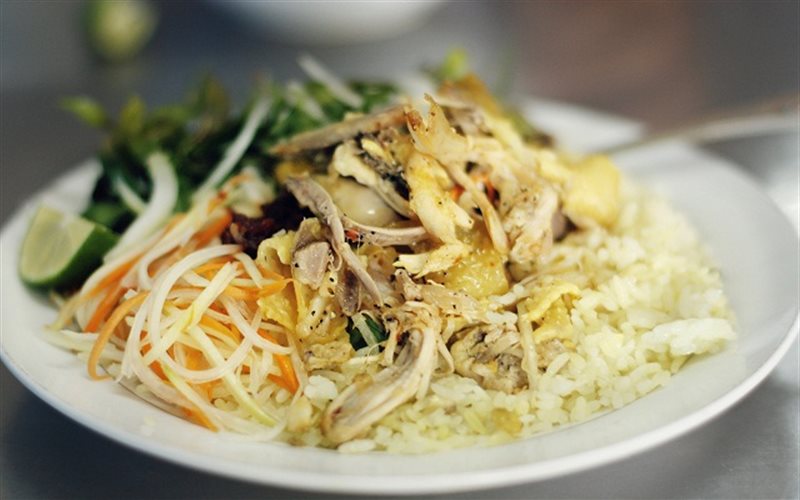 Com Ga is such a sweet experience in Hoi An. The dish is simple yet easy to eat and can make you full for a long time. Boiled chicken will be torn into small pieces, put on top of the rice cooked with chicken broth, with a dash of fresh turmeric to give it a glossy yellow color. The dish is served with mint leaves, opinion…

* Best Eateries in Hoi An:

1. Nu Eatery
Add: 10A Nguyen Thi Minh Khai, Hoi An, Quang Nam.
New restaurant: The Sea Shell Restaurant – 90 Lac Long Quan, An Bang beach.


2. Son Hoi An Restaurant
Add: 232 Cua Dai – Cam Chau, Hoi An
Tel: +84 94 950 14 00


3. Orivy Hoi An Local Food Restaurant
Add: 576/1 Cua Dai, Hoi An, Vietnam
Tel: +84 90 964 70 70


4. STREETS Restaurant Café
Add: 17 Le Loi Street, Hoi An
Tel: +84 510 3911 948


5.  Minh Hien Vegetarian Restaurant
Add: 50 Tran Cao Van | 30A Dinh Tien Hoang, Hoi An
Tel: +84 93 240 39 05


6. HOME Hoi An Vietnamese Restaurant
Add: 112 Nguyen Thai Hoc Street, Hoi An
Tel: 84-235 392 6668

How to Get to Hoi An
Since Hoi An is a major tourist destination, there're plenty of means of transportation, mainly by air, by train and by bus. Usually, there're two steps:

– Getting to Da Nang,
– And getting from Da Nang to Hoi An.
You should see how to get to Danang first for more information.


By Airplane

Hoi An doesn't have an airport, the closest airport is Da Nang International Airport which is located 30km from Hoi An. And since both Da Nang and Hoi An are famous destinations, this airport is often overloaded.


Flights from Hanoi and Ho Chi Minh are operated by Jetstar, VietJet Air and Vietnam Airlines. Other big cities that have flights to Da Nang/Hoi An are Can Tho, Cam Ranh/Nha Trang and Da Lat.


Da Nang to Hoi An:


From the airport, you can get to the stand to wait for a taxi which costs you 300,000VND or less and takes 30 minutes for the journey.


*Note: along the way, if the driver offers to take you to some tailor/shoe/souvenir shops, refuse firmly.

By Train

By train, you'll get to Da Nang easily, the rest of the story goes the same way as traveling by airplane – take a taxi or a xe om to Hoi An. Negotiate the prices carefully before going.


By Bus
You can take local buses Da Nang – Hoi An and open tour buses are available.


Yellow local bus costs 20,000VND per person, 30,000VND with luggage, run from 5:30-17:30 every half hour and take around 45 minutes. Bus stops at Hoi An Bus Station.


Some companies also run air-con minibus shuttle between Hoi An and Danang railway station/airport, departing every hour from 4:00 -22:00, costing more than 100,000VND/person.

Are you temped to visit Hoi An? Why not let us arrange your perfect tailor-made trip to Hoi An and Vietnam? Tell us your own ideas and requests by mailing to

booking@asianwaytravel.com

or by filling the form in

Customize Tour

.