When I ask myself about my favorite things in the city I'm living and working at, the over-1000-year-old capital of Vietnam, the first thing that came up in my mind was "Phố Cổ" – Hanoi old quarter. Not many places in Vietnam you can see such rapid, globalized development growth on a rich, conservative cultural background. And certainly, there are not many places in Vietnam that have people who come to find modern entertainments, to simply have a blast and people who come to enjoy peacefulness and to reminisce about the old memories. Hanoi Old Quarter can be so different at different times. Yet there is one thing for sure – the quarter has many things to offer, to everyone.
So if you are seeking a unique and thorough experience in Hanoi in general and in the old quarter in particular, this article might be a window for you to understand the Hanoi life a little better.
>>>You may also like: 10+ Best things to do in Hanoi (updated 2020)
What to do in Hanoi for 7 days with the most authentic experiences
History and Culture of Hanoi Old Quarter
---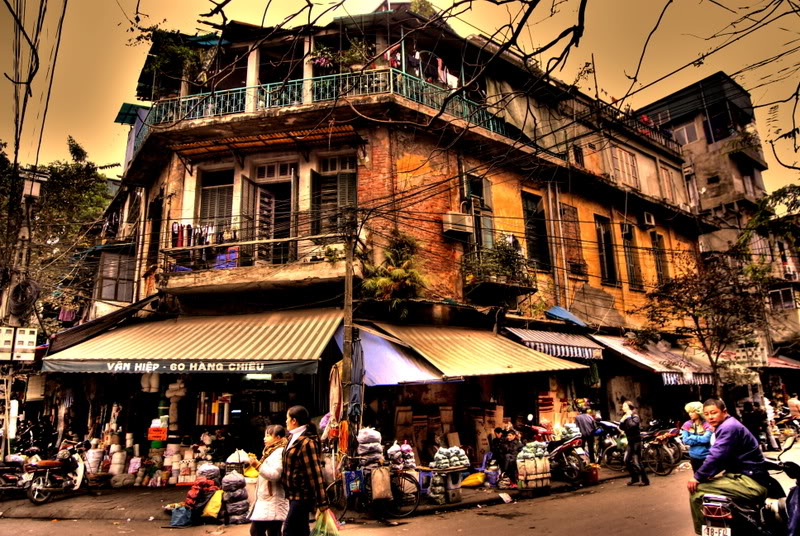 Hanoi Old Quarter is located on the northeast of Hanoi, belonged to Hoan Kiem district. The location of the old town was purposely in between the imperial citadel and the red river which is considered an advantageous area for trading development.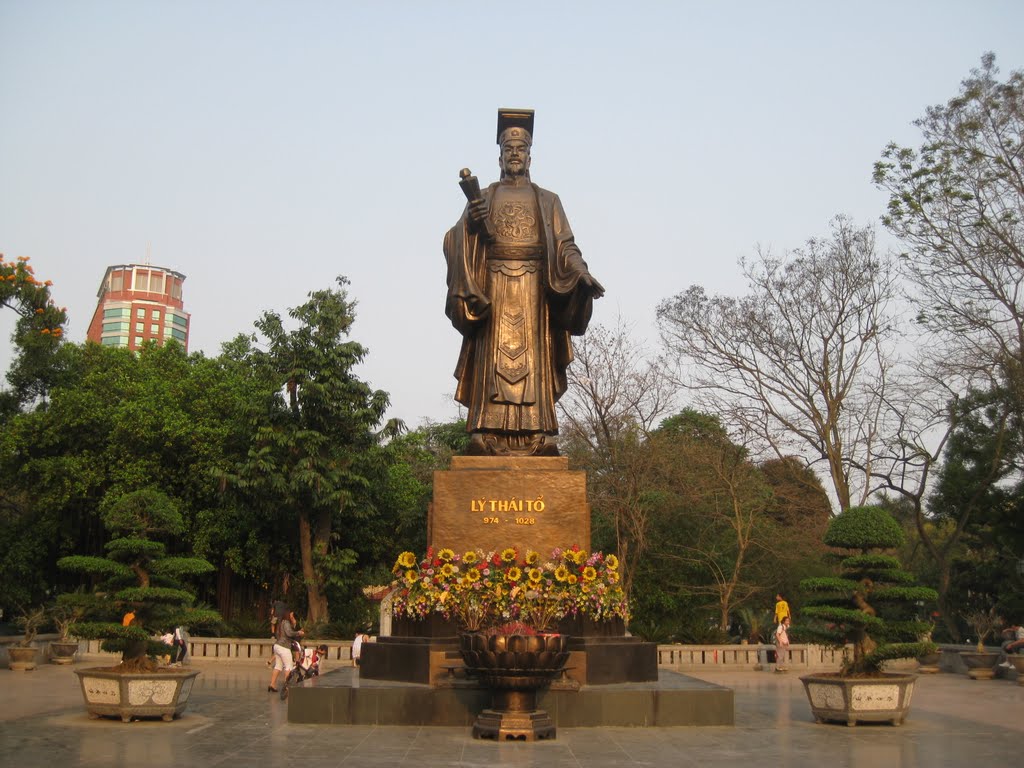 Old Quarter's history was dated back to the 11th century when King Ly Thai To decided to move the capital from Hoa Lu (Ninh Binh) to Hanoi. From 13thcentury, the place began to attract craftsmen from all over the neighbor areas, through the time organized themselves into craft cooperatives and guilds. Inhabitants from the same villages flocked together and operated on the same street, making the streets to have a homogenous look.
In the 15th century, there were at least 36 crafts guilds in the quarter which doesn't equal to 36 streets but double that number – 76 streets. Streets that belonged to a craft guild will be name "Hang" (wares) following by the name of the product the guild was specialized in. For example, Hang Tre street indicated that the street where bamboo (tre) wares were being sold.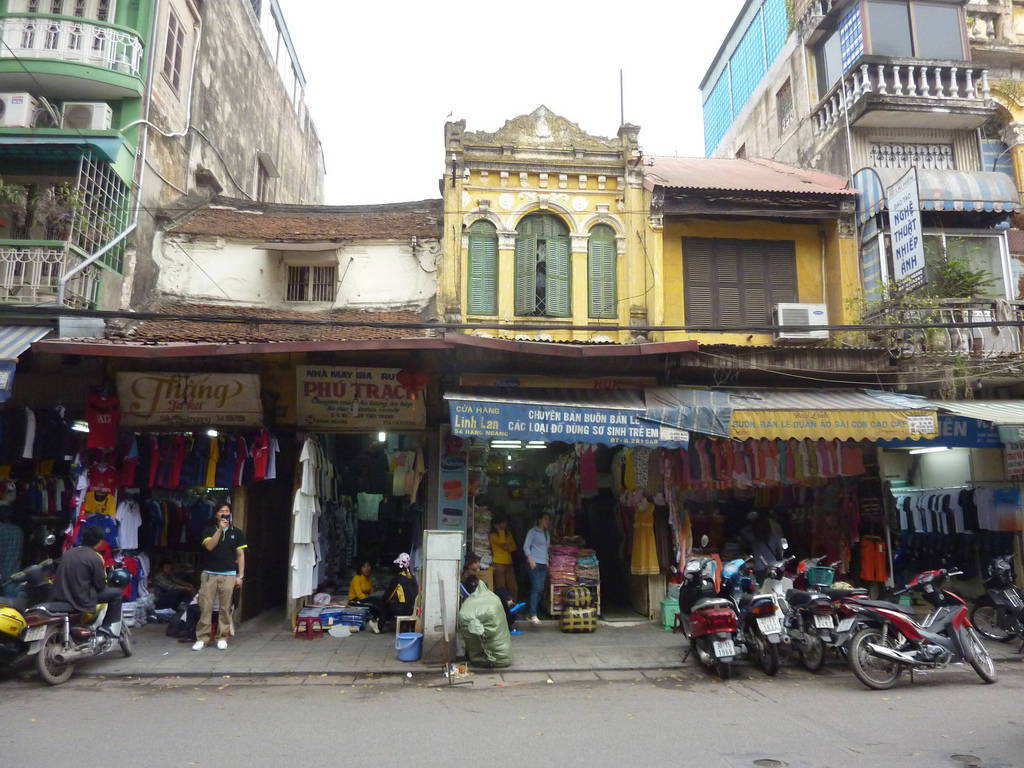 Storekeepers back in the time were taxed according to the width of their storefront, so the storage and living space moved to the rear of the buildings. Consequently, the long and narrow buildings called tube houses became a familiar image in the Old Quarter. A typical measurement for such houses is 3m wide by 60m long.
In the 19th century, the area had been developed into a market network system. On the east was the busy residence together with the markets and crafts guilds. The business was constantly blooming ever since. On the north and the west sides lied the crafts villages and agricultural village.
With the French influence in the 50s, western-styled architecture prevailed against the traditional Vietnamese and Chinese architecture styles. Fusion blends between East and West not only in architecture but also in culture became trending.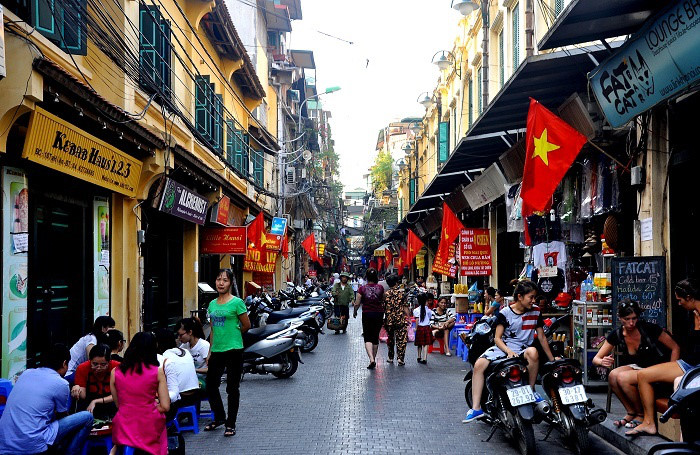 Nowadays there aren't a prominent style to Hanoi Old Quarter but the French architecture can still be seen in many landmarks of which the famous one must be mentioned is Hanoi Opera House. Due to globalization, the crafts guilds and cooperatives are mostly gone, except for some streets like Hang Gai (Street of Hemp/Silk) and Hang Bac (Silver Wares street)… where original crafts products still exist. On the other hand, come to Hanoi Old Quarter today, you can find a whole range of new products which have originality from all over the world. The old town has had its reputation as the busiest and most developed travel hub for travelers to Hanoi where you can enjoy attractions, foods, tourist services, and entertainments.
What to do & see in Hanoi Old Quarter
---
I've always been surprised at the fact that I never ran out of things to do at Hanoi Old Quarter even if I did not plan in advance. Hanoi Old Quarter is a maze of small alleys where you can find all the things that you never knew that you need. From all kinds of street foods, restaurants, sidewalk cafés to scared pagodas, grandeur opera house and rustic Long Bien Bridge. You'll walk through dozens and dozens amaze.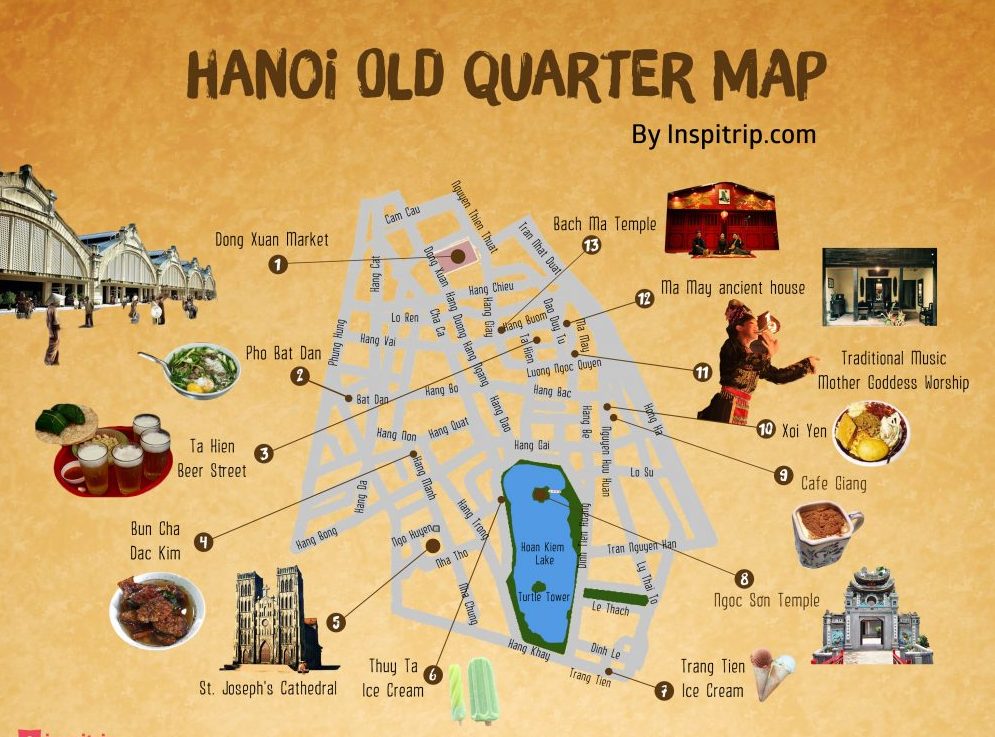 1. Enjoy sidewalk cafés
Vietnamese coffee has made a name for itself for its strong tastes and fragrant smells. Come to the old quarter of Hanoi, you can find the famous Vietnamese coffee in most amazing places – with just a plastic tool on the humble sidewalk, you can enjoy the very own Vietnamese coffee culture. Sidewalk cafes don't have that kind of fancy design of a café house such as Starbucks, but it has something else – a sense of being a part of the everyday life of Hanoi.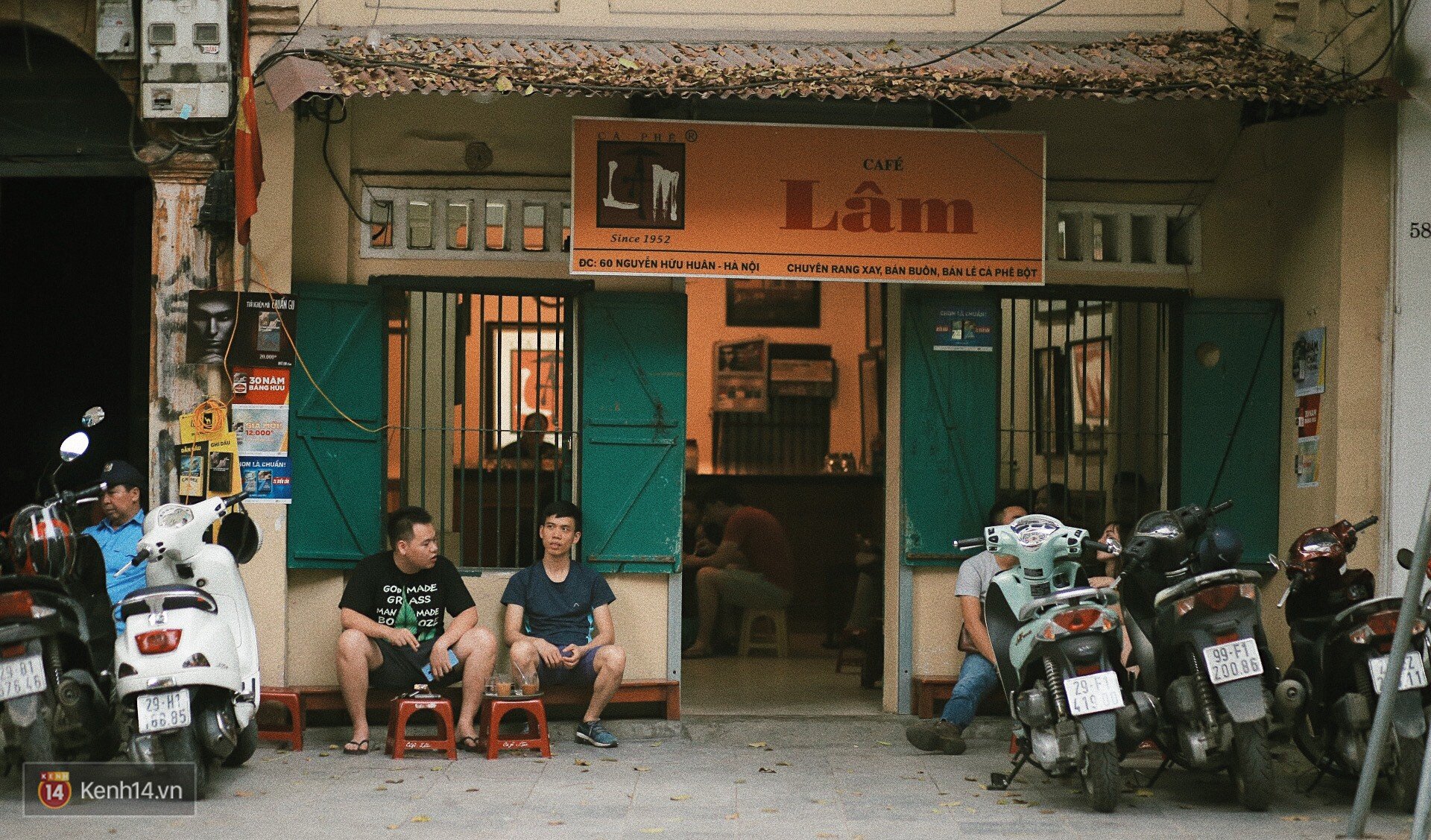 A sidewalk coffee can be found almost everywhere in Hanoi Old Quarter. Just take a short walk from Hoan Kiem lake, you can find one in no time. Make enjoying sidewalk cafés a part of your nightlife tour around Hanoi and you won't be disappointed.
What to order: (iced) black coffee, (iced) brown coffee (black coffee + condensed milk), egg coffee.
2. Sightseeing from Long Bien Bridge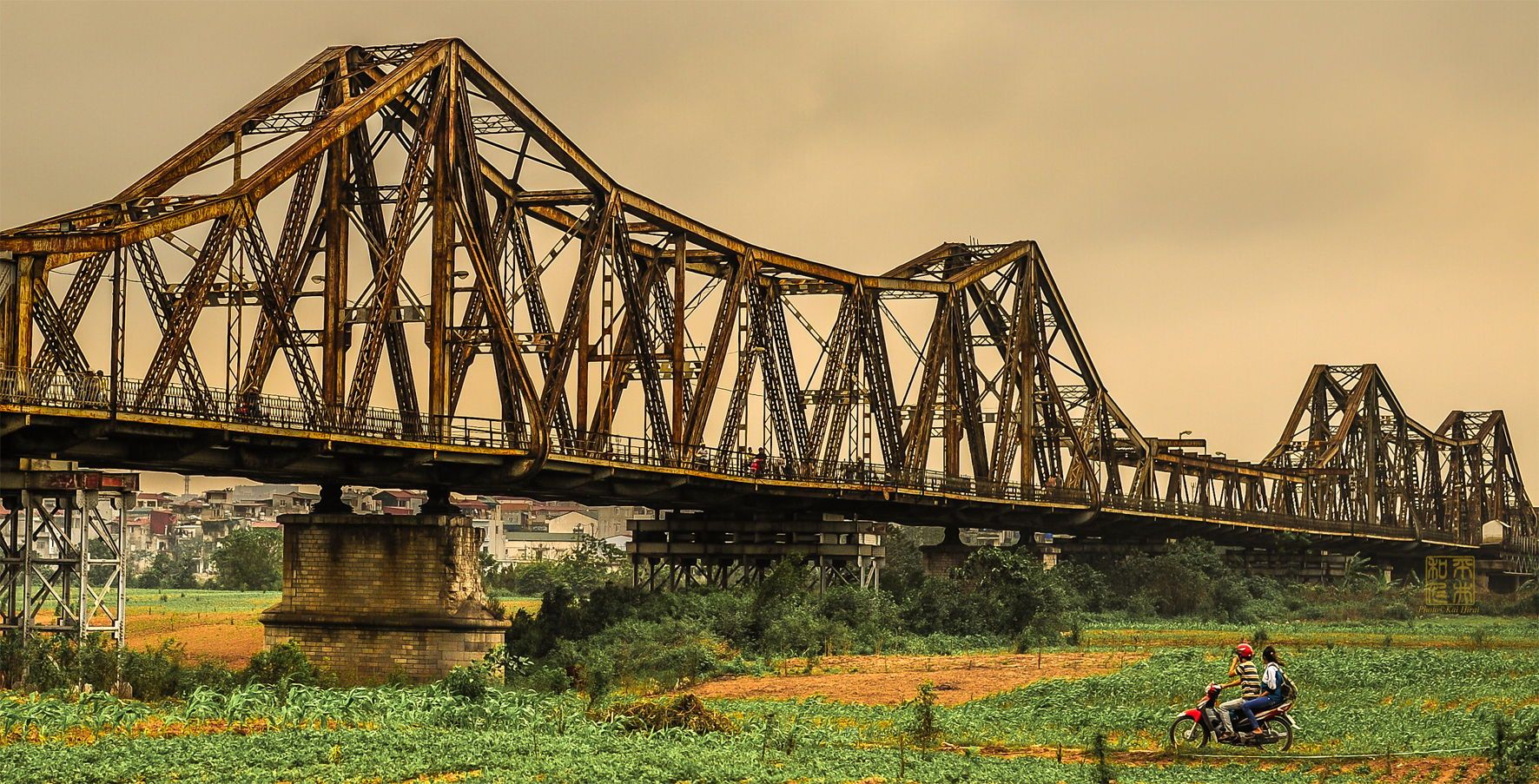 Long Bien Bridge is another heritage left from the days of French Colonialism. The architect that built this bridge was the very one who had constructed the symbolic Eiffel Tower. And just like Eiffel Tower, Long Bien Bridge also become a symbol that represents a specific period of the city's history. Its rustic, vintage beauty has made Long Bien a wonderful place for photographers.
You can access the bridge from Long Bien Railway Station located on Tran Nhat Duat street.
3. Hanoi Old Quarter Walking Tour
Just get a map of Hanoi and you are good to go on a tour around the old quarter. A large number of libraries, bookstores, art galleries are located just a street away from Hoan Kiem Lake.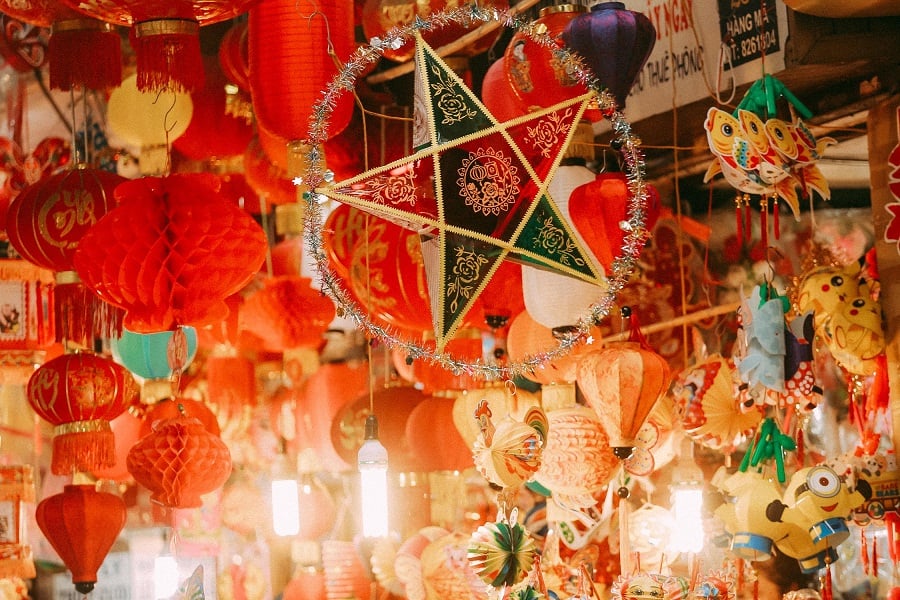 Starting from the fountain on Dong Kinh Nghia Thuc Square, go deep into the network of alleys and streets, you'll be a part of a hectic kind of traffic only to be found in the city of Hanoi. Here and there, you might catch a glimpse of the old-styled houses – the evidence of the glorious days of the busiest, most prosperous trading area of Vietnam. Streets that worth visiting:
Hang Gai: silk, tailor-made clothing

Hang Ma: traditional votive papers, the whole street became so colorful during Mid-Autumn festival

Hang Bac: stores of silverware, jewelry and all kinds of accessory

Hang Duong: stores of sugar, sweets and O mai (sweetened and spiced dried fruits)

Ta Hien: sidewalk cafés, beers and street foods – literally a travel hub for all nationals
Street foods are available in both daytime and nighttime. During weekends, motorbikes and four-wheeled vehicles are prohibited in the old quarter, you can enjoy street performances quite leisurely.
4. Shopping at Dong Xuan Market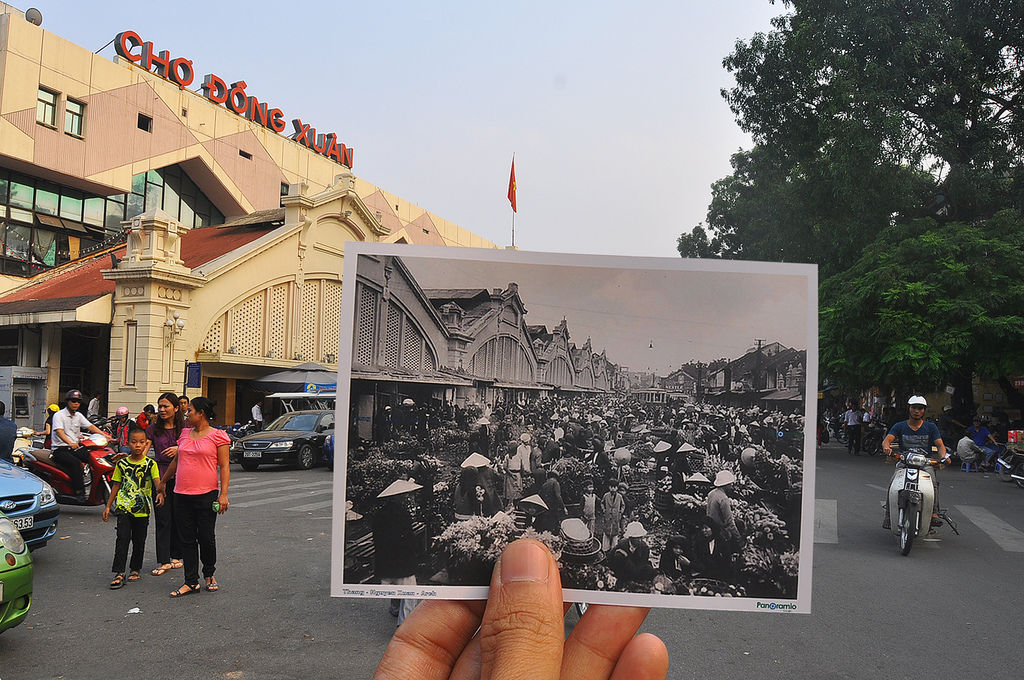 Dong Xuan Market is a place worth visiting yet at the same time it can be a challenge for tourists for Dong Xuan market is the oldest traditional local market of Hanoi. It can be said as a paradise for shopping where you can find all the things you can imagine there. However, shopping at Dong Xuan market is only cheap for those who know how to bargain. Even if you're not confident with your bargaining skill, Dong Xuan market is still the best place to buy food, clothing, and souvenirs.
Tips:
5. Visit Hoan Kiem Lake and Ngoc Son Temple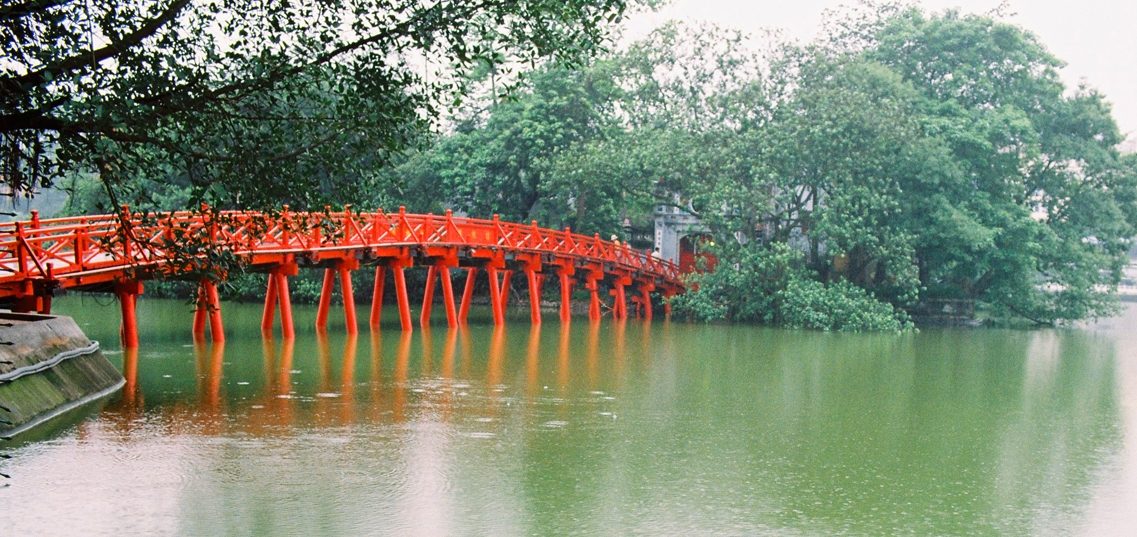 Hoan Kiem Lake and Ngoc Son Temple (Temple of Jade Mountain) are the classic bits of Hanoi tourism. Located just next to the Old Quarter, the lake brings a fresh breath to the busy and crowded streets. Indeed, after the exhausting walking tour to the quarter where you have to weave through the ever-busy traffic flow of motorbikes and taxis, take a short rest on the bank of the lake would be refreshing.
Ngoc Son Temple should be the one of the best places in Hanoi to learn more about Vietnam worshipping culture. Ngoc Son Temple is dedicated to Van Xuong De Quan – the star of literature, and Tran Hung Dao – a national hero.  The red The Huc Bridge is a site you should not miss when come to Old Quarter.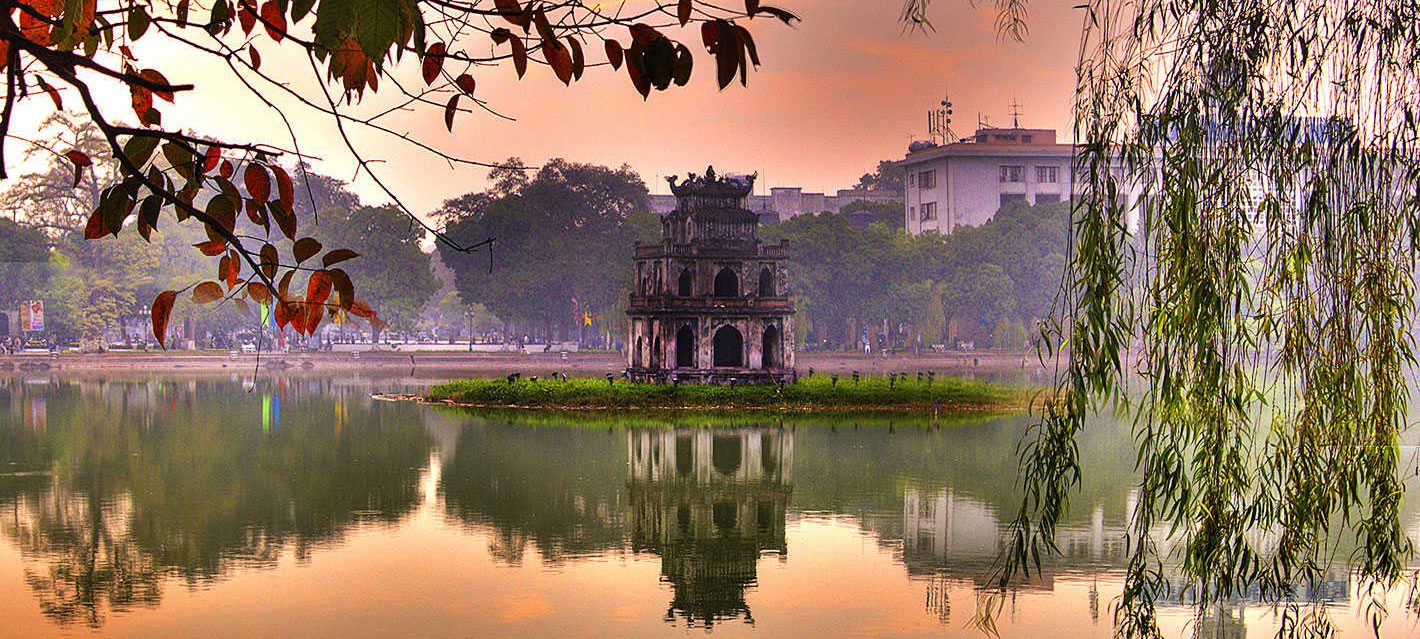 The walking streets around Hoan Kiem Lake on weekends are also the safe, educational and exciting playgrounds for children and adults alike with traditional games and entertainments like O An Quan Game, Vietnam-style jumping rope game, a game of Jenga, chess games, etc. These streets host a significant number of street artists, traditional art performance like Cheo singing. Those who love to explore the local culture, visiting Hoan Kiem on weekends is a must-do thing.

Tips:
Ngoc son Temple's admission fee: 20,000VND per person for foreigners.

Opening hours: daily, 7:30 am – 5:00 pm

Dress code: no miniskirts or shorts.

Other: do not make loud noise, no smoking, no arm cross, only record video when allowed.
6. Visit 87 Ma May Ancient House
As one of the attractive places to visit in Hanoi Old Quarter, the old house in 87 Ma May is a traditional type of house that recreates the living space, the characteristic of ancient Hanoián. The house is open regularly for tourists to visit, the entrance ticket price is 10,000 VND.

7. Night Market

Hanoi Old Quarter Night Market is opened from 18 to 23h every Friday, Saturday and Sunday. This is one of the busiest trading places with a number of booths up to 4000. The trading products here are varied from clothes to shoes, household appliances, crafts, souvenirs and so on, at affordable prices (In case you know how to bargain).
On every Saturday evening, at the two ends of the street, there are some performances such are traditional folk art and cultural exchanges such as " Cheo", Quan Ho, Ca Tru. This is unique of the Hanoi Old Quarter night market that attracts many visitors, especially foreign tourists.
8. Having spas & massage
Spas & Massage in Hanoi Old Quarter is ubiquitous, that you can find perfect skilled massages at a very cheap price (from $5 for 1-hour of pampering) to luxury one ( also value your money). They offer a variety of massages from traditional Vietnamese massages, hot stone and shiatsu massages, Swedish, aromatherapy, acupressure with oil and lymphatic drainage. 
What to eat in Hanoi Old Quarter

When traveling in the old town of Hanoi, surely you will not be able to ignore the food here. Here we learn some Hanoi Old Quarter delicacies and the most famous dining address here:
- Eating around Dong Xuan market
- Bun Ca Hang Buom - 43 Hang Buom
- Bat Dan Noodle - 49 Bat Dan
- Bun thang in bun thang Cau Goi - 32 Cau Go
- Steamed tea, drifting cakes at tea shop Mrs. Mai - 93 Hang Bac, Hoan Kiem district
- Bun bean shrimp paste in alley 31 Hang Khay, Hoan Kiem district
- Cha Ca La Vong - 14 Cha Ca
- Dry beef salad, filter cake in Hoan Kiem street

You might be interested: Private Hanoi Tours from 69$/person

Where to stay at Hanoi Old Quarter
---
Our own hand-chosen list of best Hanoi Old Quarter hotels. There is no doubt that a large number of hotels and hostels are located in Hanoi Old Quarter. Most of the tourists also choose to stay at Hanoi old town for its convenient location and abundance of services. Below are some of the mid-ranged and upper-ranged boutique hotels we believe to offer quality services in Old Quarter.

1. Somerset Grand Hanoi
Somerset Grand Hanoi has made its name as one of the top hotels in the Old Quarter. With 185 hotel rooms, 3 restaurants, outdoor pool, tennis court, you can rest assured that the services from Somerset are top-notch. The hotel is only 7 minutes walking away from St.Joseph's Cathedral and 11 minutes from Hoan Kiem Lake.
2. Hanoi La Siesta Hotel Trendy
It takes you only 17 minutes walking from the hotel to Hoan Kiem Lake, only few minutes to the old quarter, Hanoi La Siesta Hotel Trendy offers 42 hotel rooms with modern facilities and decoration. You can expect from their restaurant and spa services.
3. Oriental Suite Hotel & Spa
Just as the hotel's name suggested, Oriental Suite Hotel & Spa emphasizes on the Asian style with darker color themes and the usage of woods. Bar & lounge, spa, sauna and safe locker are available.
4. The Light Hotel
This hotel is a reliable choice for your stay in the old quarter. They have outdoor pool, free buffet breakfast and pool-side restaurant and bar with sophisticated design and decoration. From The Light Hotel, you'll have to walk only 18 minutes to reach Hoan Kiem Lake.
5. Little Hanoi Deluxe Hotel
Add: 1 Yen Thai

Price from: USD 52
Little Hanoi Deluxe is praised for its friendly staff and good services. The hotel only has 15 hotel rooms but decoration and facilities are up top. But take in consideration that the hotel doesn't have a restaurant but only a minibar.
6. Silk Queen Hotel
The hotel location is very convenient for a short tour to Hanoi old quarter. All the popular sites are in within walking distance. The breakfast buffet is free of charge as well as the child caretaker services. Room rates are suitable for low-budget travelers.
7. Helios Legend Hotel
Rooms of Helios Legend Hotel are decorated with western styles, golden and silver colors are prominent. Restaurant, free breakfast and safe locker are available while child caretaker services are not available.

---
There are still a lot of things to do in the old quarter of Hanoi and dozens more unique boutique hotels that not many people know of. It's almost impossible to cover all of the good things you can find in this very busy area which leaves us chances for the next visit. However, with this article, I hope that you can never miss a single popular site on your Hanoi tour.