Da Lat

---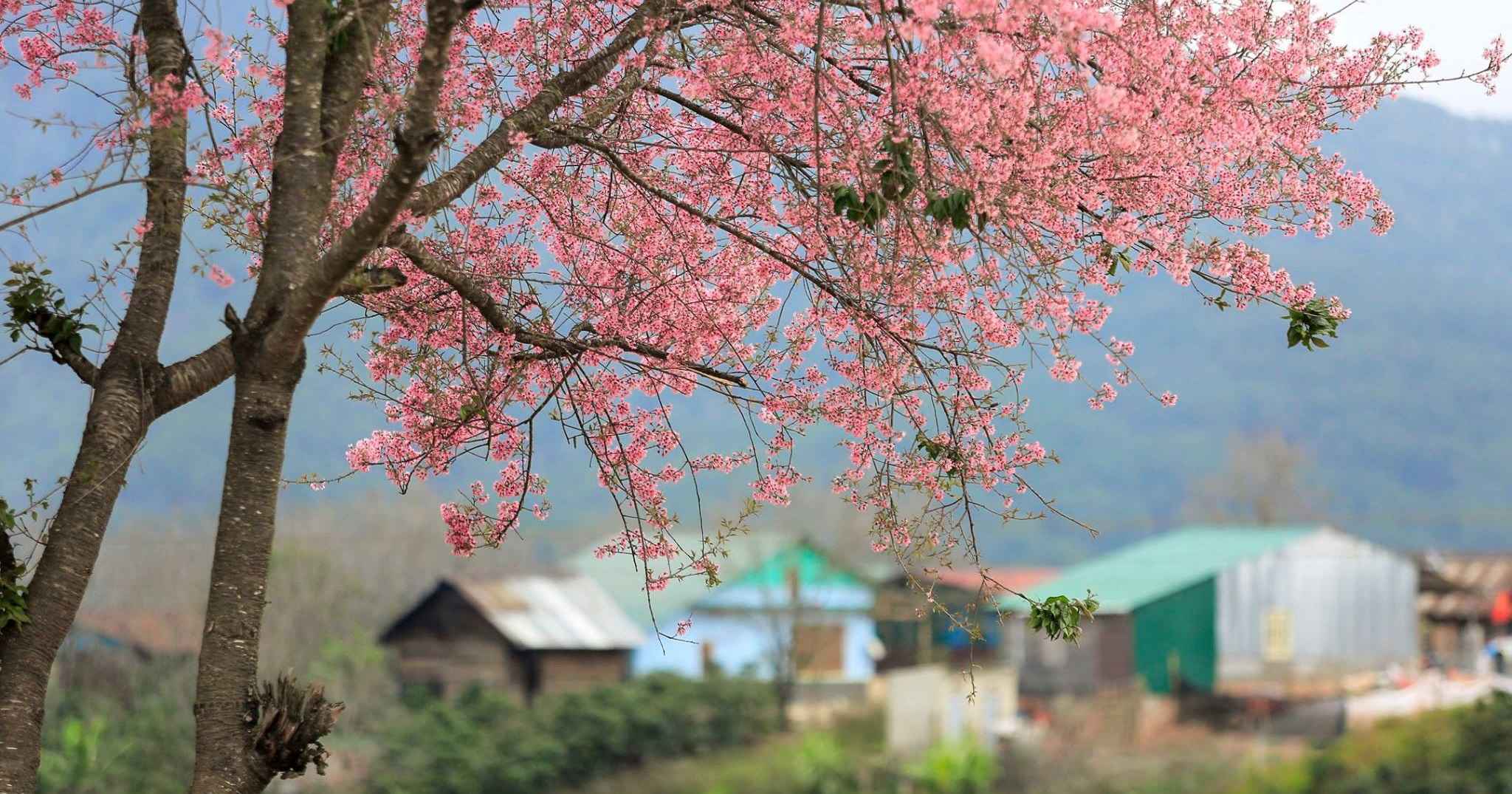 ---
>>Vietnam Honeymoon Package for you:
Romantic Da Lat 3 Days
---
Things to do & see in Da Lat for couples

:

Date at Xuan Huong Lake – located right at the center of town – if you want to have even more fun, why not ride a swan boat together?
Couple time at Da Lat Flower Park – enjoy the colors of hundreds of flowers and plants. When you come to Da Lat during blooming season, the city with its flower gardens and valleys become the best dating spot in Vietnam.
Spend time at Valley of Love – enjoy the romantic scenery
Visit Da Lat waterfalls – Prenn Falls, Pongour Falls or Dalanta. Da Lat also has a popularity for its primitive, dramatic waterfalls. Why not spend time for a short picnic at these place, enjoying the nature with just two of you.
French romantic time at Bao Dai's Palace, Ngo Dinh Diem and Nguyen Cao Ky villas, Hang Nga villa…
Visit Da Lat's pink grass hill near Dan Kia – Suoi Vang Lake with no entrance fee. The hill is not only one of

the best locations for a photoshoot but also a wonderful dating spot for couples.
Best stays in Da Lat for couples

:




Con Dao Island
---
Things to do & see in Con Dao Island for couples:
Chill and relax on the pristine Dam Trau Beach. The beach is wonderfully pristine and beautiful, with no crowds to invade your privacy. 
Date at Nhat Beach or the famous Shark Bay for its turquoise water and rock rapid. If you are staying at a hotel nearby, you can have a romantic dinner set on the beach with all the lights, flowers and champagne.
Riding motorbike around the island to enjoy the adventure of true beauties of nature. Con Dao has one of the most rich island in Vietnam with primitive wildlife on both land and under the see. The life of the people here is also peaceful and worth seeing. Hire a motorbike from your hotel and get around the coastline road and enjoy the wind. 
Short trek to Con Dao National Park and if you're lucky you might see the wild animals here. In Con Dao, turtle reservation activities are also often held here. If you're going in a right time, you will get to see people help guiding baby turtles to the ocean.
Best stays in Con Dao Island for couples:
Con Dao Resort – Nguyen Duc Thuan Street, Con Dao
Special feature: private bungalows

Phu Quoc Island
---
Things to do & see in Phu Quoc Island for couples:
Have fun on Sao Beach – the most beautiful beach on Phu Quoc with white sands and turquoise water. This is also the ideal beach for swimming for is gentle waves and snorkeling for the coral reefs. If you want a wedding photoshoot in Phu Quoc, Sao Beach is the place to go.
Join an organic cooking class – a wonderful chance to be close with nature and enjoy Vietnamese delicacies together in such a healthy way. Nothing more romantic than a couple learning to cook new dishes while traveling together. 
If you think Sao Beach and other beaches have too many people for you. Have the whole empty Ong Lang beach just for the two of you. This is one of the public beach on Phu Quoc island with less tourist crowding it all the time. 
Have fun at

Vinpearl Land Phu Quoc

where you can enjoy exciting indoor, outdoor games, aquarium, water park, fairy castle square.
Get to Hon Thom island by cable car to enjoy the panoramic views of the island from above. Hon Thom is a sweet little island which still remains untouched by mass tourism. Coming to Hon Thom, you can enjoy snorkeling, swimming and eating seafood. Visiting the local people market to see the busy morning here when the boats coming back from the sea.
Best stays in Phu Quoc Island for couples:

Special feature: luxury interior and wide beachfront


Sapa
---
Things to do & see in Sapa for couples:
Date at the Ham Rong Mount's park – flower garden and nice views over Sapa town. 
Short trek to Love Waterfall – a wonderful place to take picture of you two with the legendary waterfall of love. This is also a nice place to enjoy the natural scenery. 
Ride Muong Hoa train together and visit Fansipan peak – the train is designed with Western style, running above the beautiful Muong Hoa valley, bringing you to the cable car's station to 'Indochina Roof' – Fansipan Peak. You should visit before sunset to enjoy the magnificent scene of Vietnamese mountain range, dyed in purple sun rays. The peak is also home to the highest Buddhist copper statue in Vietnam.
 Trek to tribal village to see the golden terraced fields in harvest season. Muong Hoa Valley is home to many ethnic villages such as Cat Cat, Ta Phin, Ta Van… During the harvest season, the graceful terraced rice fields all turn into golden patches, creating such a phenomenal sight to behold in Sapa.
Best stays in Sapa for couples:




Topas Ecolodge – 3-star, Thanh Kim, Sapa


Hue
---
Things to do & see in Hue for couples:
Discover the Imperial City, one of the World's Cultural Heritages in Vietnam built by the Nguyen Dynasties  based on the royal citadel in Beijing, China. The citadel also boasts a sparkling scene after nightfall. 
Enjoy the atmosphere of Thien Mu Pagoda and romantic scenery of Perfume River – the very river that has inspired many artworks of Vietnamese artists. 
Walk on the colorful Trang Tien Bridge. The bridge becomes so colorful when lighted up at night. Not only Trang Tien is a sightseeing, it's also a historical landmark. 
Visit XQ Historical Village for nice ambiance and exhibition of Vietnamese traditional embroidery. Coming here, you can't help to be enchanted by the beautiful set-up and nice, vintage atmosphere. 
Enjoy Hue delicacies and shopping souve

nirs at Dong Ba Market. If you and your loved one like to explore the city around and try street dishes, Dong Ba Market is the number-one place for you. All the best dishes of Hue can all be found here. Food in Hue is cheap, you will absolutely love it.
Pay visit at Tomb of Tu Duc and enjoy the wonderful scenery and the unique architecture of the resting place. 
Visit Hue for the Hue Festival which is held every 2 years, from April to May to celebrate the cultural values of Hue
Best stays in Hue for couples:




Ha Long Bay
---
Things to do & see in Halong Bay for couples: 

Have the entire luxury cruise through the world's wonder set for only two of you. Every detail of your honeymoon cruise holiday to Halong Bay is taken care of to make it the most significant and romantic.
Enjoy the greenish water in the bay: you can enjoy many activities here such as swimming, diving, snorkeling, and kayaking.
See the wonderful karst caves like Dau Go Grotto and Surprising Cave – such masterpieces of karst structures with glittering stalactites in all kinds of shapes and sizes.
Relax on Titov beach, kayaking around Titov island. The island is the ideal site for all active water activities for couples. You can enjoy a kayaking tour to nearby tunnel caves.
Hanoi
---
Things to do & see in Hanoi for couples:
Water Puppetry Show – enjoying a performance of world famous Vietnamese folklore art together will be a memorable experience in Hanoi. This activity is for couples love to explore local culture and new things together.
Tour around Hanoi Old Quarter for a street food trip enjoying most delicious dishes of Vietnam. Eating street food in Hanoi isn't just about food, it's also about interacting with the locals and enjoy the atmosphere of the city.
Enjoy the sunset at West Lake from the oldest pagoda in Hanoi – Tran Quoc Pagoda which is the oldest pagoda in Hanoi, built as worshiping place towards the god that protects the country.
Visit Long Bien Bridge – built during French colonialism, now seen as one of the symbol of the capital of Vietnam.
Day trip to Ba Vi National Park – where culture and nature intertwined. If you are a couple who prefer active outdoor activity, why not bicycling on one of the most beautiful road in Vietnam?
Make pottery together at Bat Trang Pottery Village – a chance to learn more about a Vietnamese handicraft. And you can buy these little pretty things home as gifts.
Soak up the cultural atmosphere at Duong Lam Ancient Village – one of the rare village in Vietnam still can keep most of its traditional form. Enjoy the culture, the architecture and people's friendliness. 
Best stays in Hanoi for couples:

Hoi An

---
Things to do & see in Hoi An for couple:
Get your new clothes made by the best tailors in Vietnam for a surprising cheap price. Or you can rent Ao Dai for your wedding photoshoot at any Hoi An clothe store. Once you have the matching clothes for the vintage backdrop, find the best corner for your photo time!
Boat ride and drop the flower lights on Thu Bon River. Along the river, there are many locals who sell flower lanterns for a price under 10,000VND for each. Also you will be offered to take a boat ride to float these lights on the river and send a wish. We recommend couples this activity which will be one of the most emotional moments in Vietnam in your trip.
Admire the architecture treasures of the ancient town: Tan Ky Old House, Phung Hung Old House, the iconic Japanese covered bridge, and Chinese assembly halls.
Taste Hoi An delicacies – especially famous restaurant Banh Mi Phuong. One must thing to do in Hoi An is to check out the night market where you can find all the best dishes here like Mi Quang, Cao Lau, White Roses and more.
Relax on Cua Dai Beach with the white sand bank and blue sea water. Another beach in Hoi An is An Bang Beach. Both beaches are known for its white sands and turquoise water. Spend your time to enjoy the water, the sun and you can work on your tan without being bothered by tourist crowds.
Best stays in Hoi An for couples: