Almost all services and tours in Phu Quoc Island start from Dong Duong Town – the heart of the island with most population and most developed infrastructure. There are a lot of things to enjoy in Duong Dong Town – seafood, street food, night market, temples and beaches. Are you ready to enjoy your stay at one of the busiest island towns in Vietnam?

How to get to Duong Dong town

The international airport in Phu Quoc is opened in 2012. It located away from the centre of Dong Duong town about 9 kilometres. The road connects the airport to Dong Duong is Tran Hung Dao road which is filled hotels, resorts, restaurants and cafés.
Duong Dong has only a few roads – Tran Hung Dao, 30/4, Hung Vung and Nguyen Trung Truc. If you can remember the names of these roads, getting around Dong Duong would be much easier.
To get around Duong Dong you can walk if you are fit enough. Or else you can rent motorbikes/scooters at the place you stay at. Or of you don't know how to ride motorbikes, get xe om driver to show you around.

What to do in Duong Dong

For a short period of time, Duong Dong is still a decent town to discover with both the natural landscape and cultural sites.

Dong Duong Market

If you take a cooking class in Phu Quoc, Dong Duong market would be the place you will be shopping for the ingredients. The market of Duong Dong starts its business early in the day. You can find everything from seafood to fruits and Phu Quoc's specialties like Sim wine, Phu Quoc pepper, mushroom. Like any other market in Vietnam, the prices here are not expensive at all and the seafood here is relatively cheaper. A small warning that this is not a tourist market so if you go alone, beware of your belongings.

Duong Dong Port

All the boats and ships of the town are docked at Duong Dong port, making it a wonderful place to take pictures of the busy daily life of Phu Quoc with the colorful boats and ships coming and going. You can watch the fishermen detaching anchovies which are used to make Phu Quoc fish sauce, from the fishing net. If you want to go for a night fishing tour, you can rent a boat from a local here.

Dinh Cau Rock and Dinh Cau Beach

The beach is right behind the night market, a great place for sunset watching. The unique rock setting makes the landscape so magnificent and one-of-the-kind. Dinh Cau temple lies on a huge rock reef and behind it is a lighthouse. This special and isolated location of the temple has made Dinh Cau the symbol of Phu Quoc island. Climb 29 stone steps to the temple, you will take in a vast scene of the sea surrounding you – a pure beauty of nature.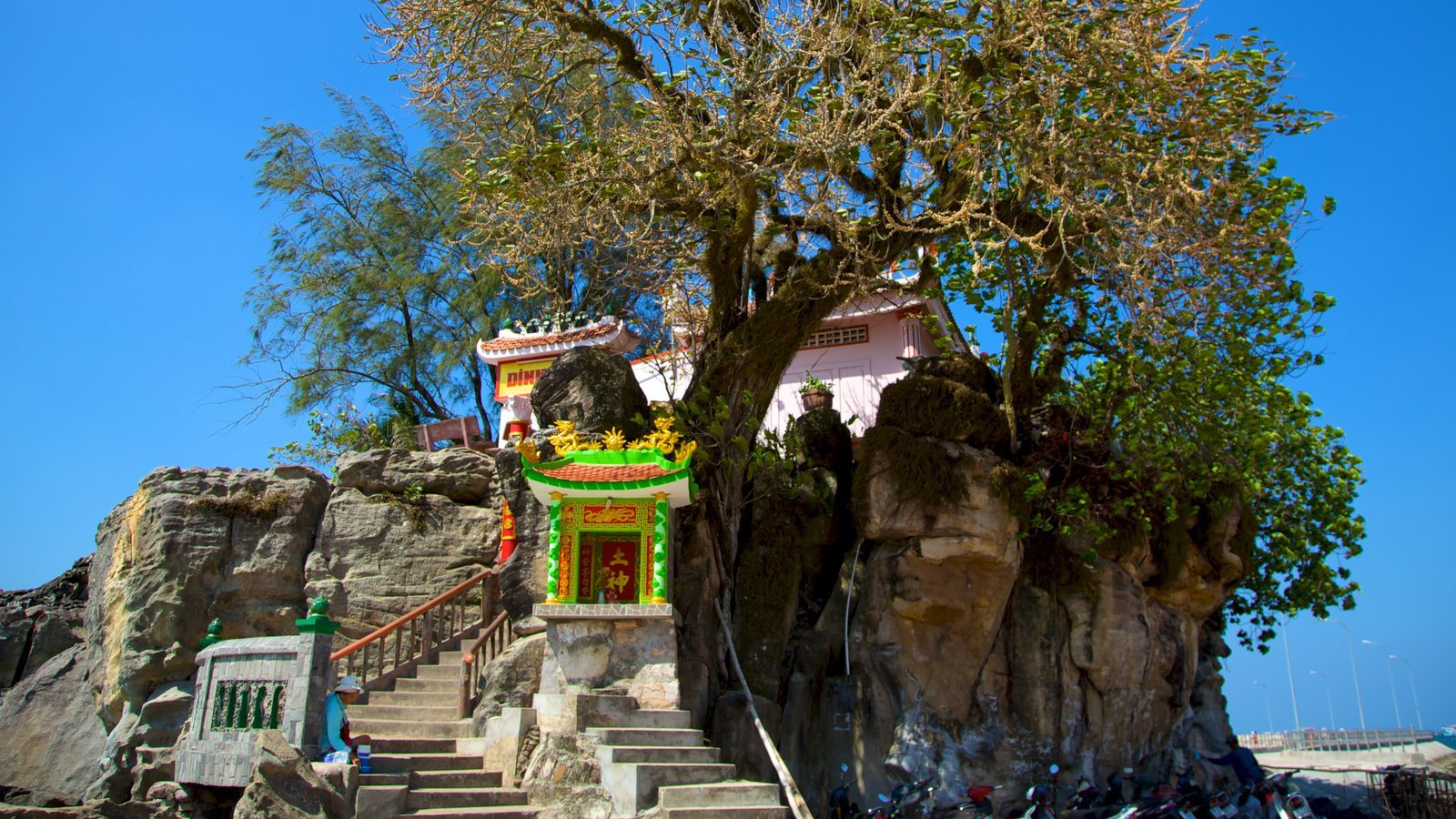 Thanh That Cao Dai

Cao Dai is an own religion of Vietnam. The followers of Cao Dai practice their rituals in Cao Dai's tabernacles which has a peculiar shape of two tall towers. From the highest point of these towers of Phu Quoc 's Thanh That Cao Dai, you can see the whole view of the town, Duong Dong river, Dinh Cau beach and Dinh Cau Temple.

Phu Quoc's Pepper Farm

The pepper farm is a part of many one-day tours in Phu Quoc. Travel on the 30/4 road to the outer side of Duong Dong town, there are three pepper farms opened for visiting. Phu Quoc's pepper has long been famous for its quality and special taste. If you love cooking, buy some pepper products you won't be disappointed.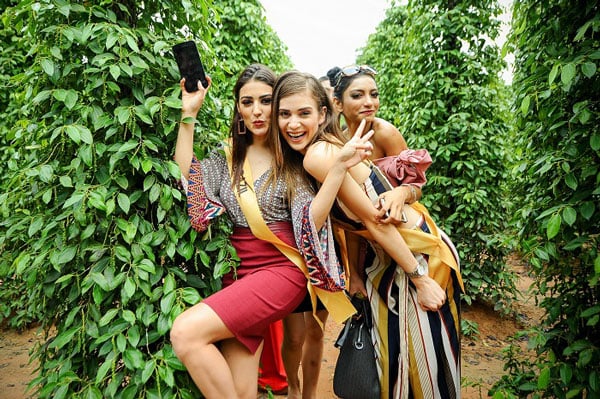 Night Market


Street foods in Phu Quoc offer not only familiar Vietnamese delicacies but also Phu Quoc's specialities. If you don't have that much time to walk around, the night market at Bach Dang street is right up your alley. You can find their not only ordinary street foods but also seafood. However, the seafood dishes are not so cheap. The market is open from 16:00 to midnight and to have a decent food tour at this spot, you should prepare around 100,000-300,000VND.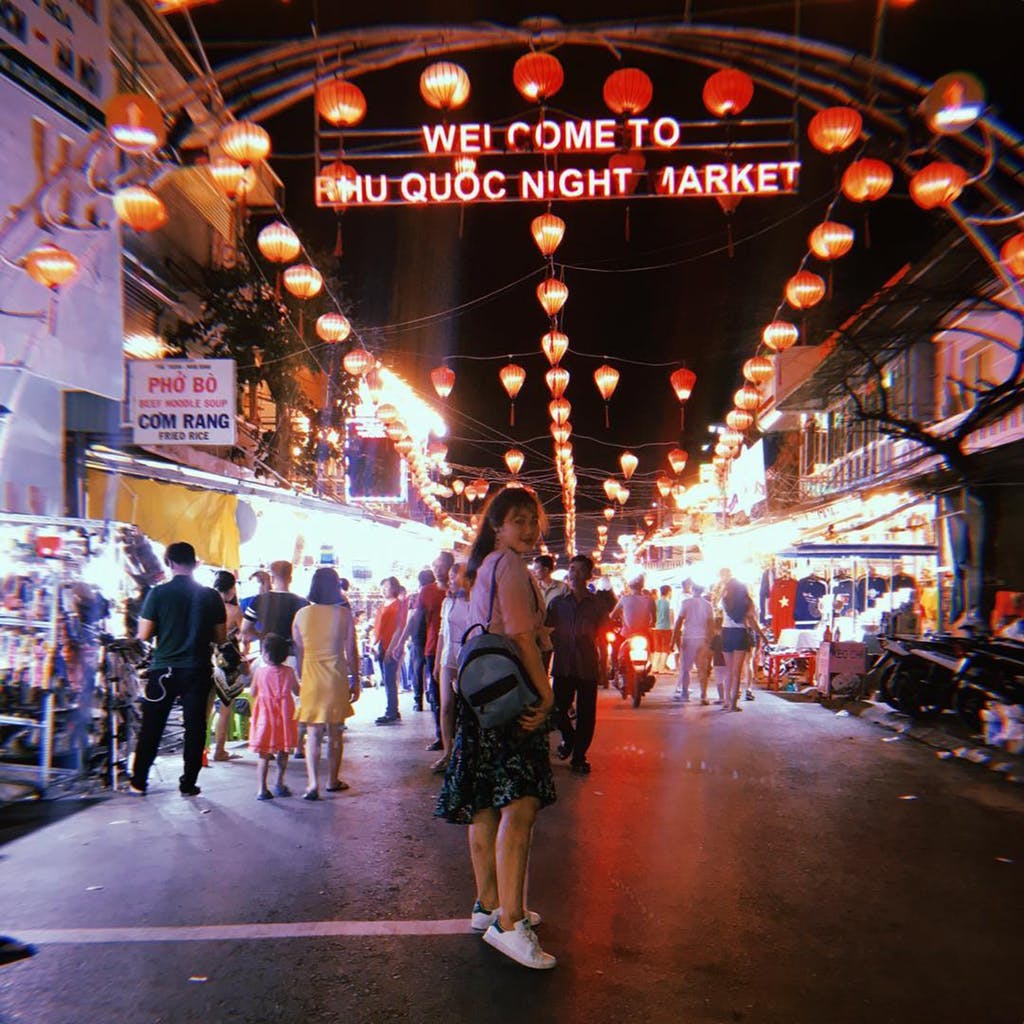 You might find Duong Dong town a boring place if only you overlook all of its charms. Duong Dong is great no matter before or after your trip to Phu Quoc. Before going off to other wonders of the island, Duong Dong is an overview of how life on the island goes and after your exhausting adventure; a town is a place for relaxing before you part ways with Phu Quoc. Book with us now to enjoy the most exciting Dong Duong town tours!