Hue, the capital of imperial Vietnam for 143 years, shines with the glories of the old times. The city has a peculiar kind of conservative beauty and a slow-paced lifestyle. Emperors' tombs, Imperial Citadel, historic relics, beautiful beaches poetic Perfume River, Dong Ba Market, Thien Mu Pagoda – Hue is just like a hidden gem of Central Vietnam where you can forget the flow of time. And these are just the most obvious things to do in Hue, just a scratch of what this beautiful city can offer.

>>> Related Post: Your Essential Hoi An Travel Guide in 2020


Top Things to do in Hue (Attractions, Points of Interest, and Activities)



1. UNESCO World Cultural Heritage: Complex Hue Monuments

Hue Imperial Citadel is the main draw of Hue and a major attraction in Vietnam has been recognized by UNESCO as a World Cultural Heritage in 1993 for its irreplaceable values in history, culture, and architecture.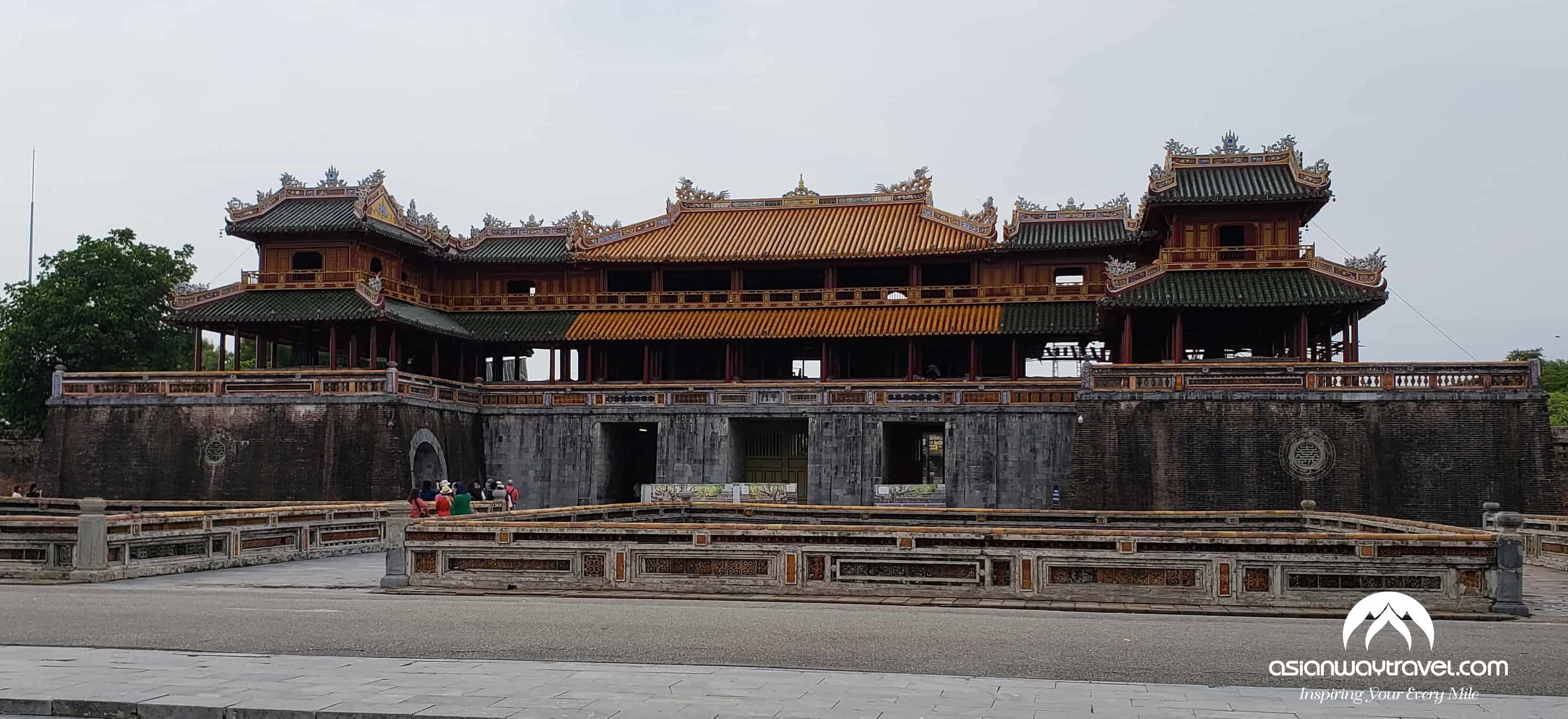 Built in 1804 and finished in 1833 by King Minh Mang, the Imperial Citadel consisted of 147 structures inside Imperial City. The innermost enclosure belonged to the imperial family, called 'Purple Forbidden City', built based on Forbidden City in Beijing.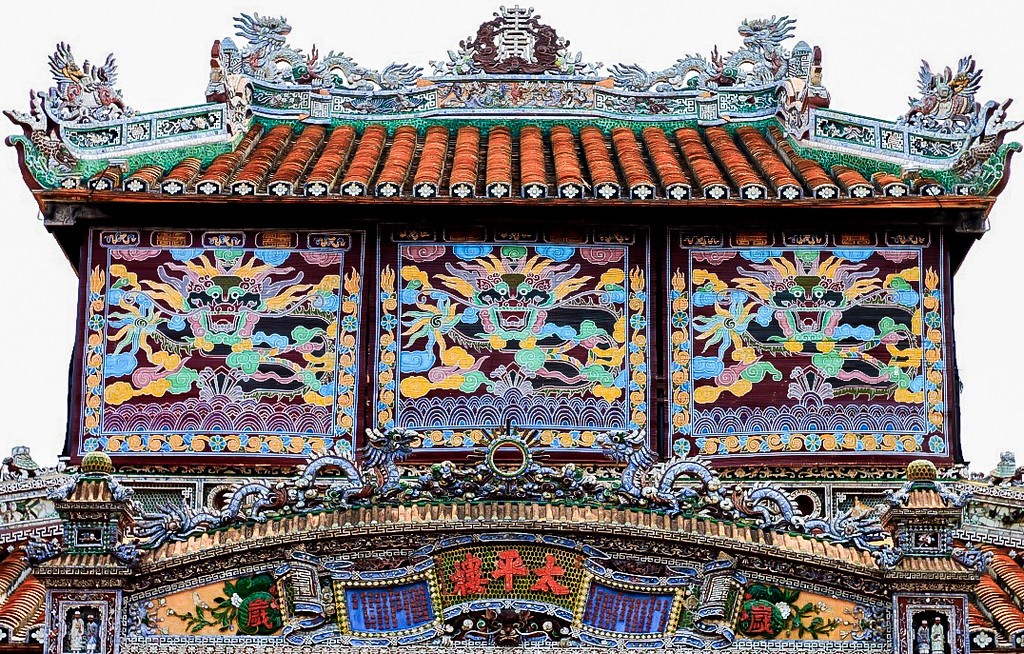 When stepping inside this city, you'll feel that you've entered an entirely different world. Not only refine architecture you'll admire as you walk around but also the green moat, carved gates, solemn royal pavilions, and few museums on the grounds.
Remember to get a guide to show you around and not miss the interesting pieces of history and culture at this heritage.
*Admission fee: 150,000VND/guest
2. Thien Mu Pagoda Visit and Perfume River Boat Ride

Sited on Ha Khe Hill, Thien Mu Pagoda is about 5km west of Hue City Center. When looked at from afar, the seven-tier chedi overlooking the poetic Huong River (Perfume River) creates such a solemn and beautiful sight of a spiritual construction adorned by a peaceful backdrop of nature.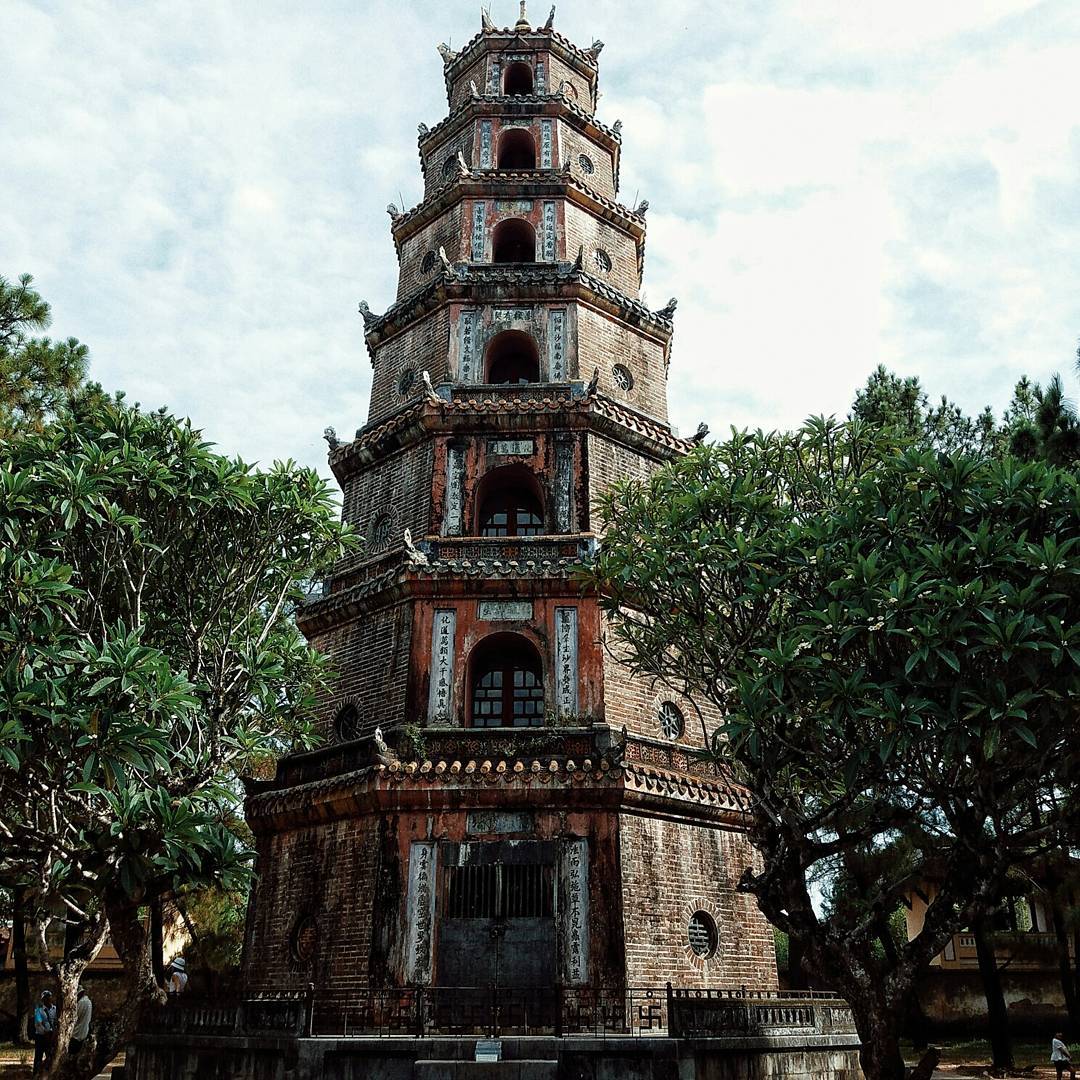 Thien Mu Pagoda has long been agreed to be the symbol of the city and to tourists, a must-have thing to do in Hue. Other than the iconic 7-tier chedi on the pagoda's backyard, things to look at inside the pagoda are the huge bell cast in 1710 and a stone turtle carrying a marble stele on its back, dated from the 17th century.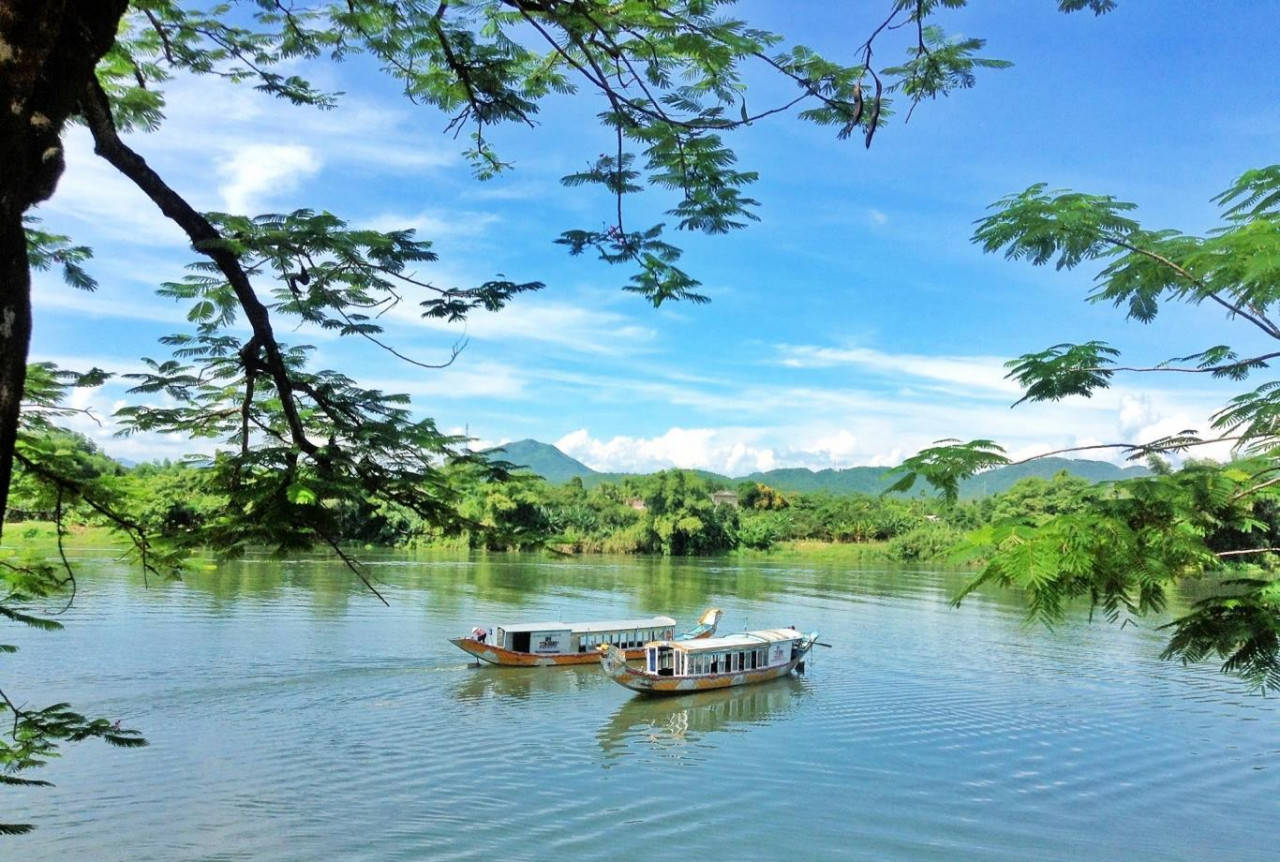 You can visit the pagoda by taking a half-hour boat trip on the Perfume River. The reason for the river to have this name is due to the flowers dropped on the rivers from the upriver orchards, carrying a fragrant floral scent. Even though the fragrance has disappeared, Perfume River is still worth a trip for its peaceful scenery along the riverside, the daily life of people, and a gorgeous view of the sunset.
You can book a short boat trip or a dinner cruise departing from Huong Pier. The boat will stop at landmarks like Thien Mu, Hon Chen Temple, and Tomb of Minh Mang.
3. Trang Tien Bridge

If the Huong River divides Hue into two parts then Trang Tien Bridge links these two together with grace. Inaugurated in the year 1899 with a total length of 402.60 meters and a width of 5.40 meters, Trang Tien was designed in Gothic architecture by the French at that time. Like Thien Mu Pagoda, Imperial City, and Ngu Binh Mountain, Trang Tien Bridge on the Huong River is also a symbol of Hue.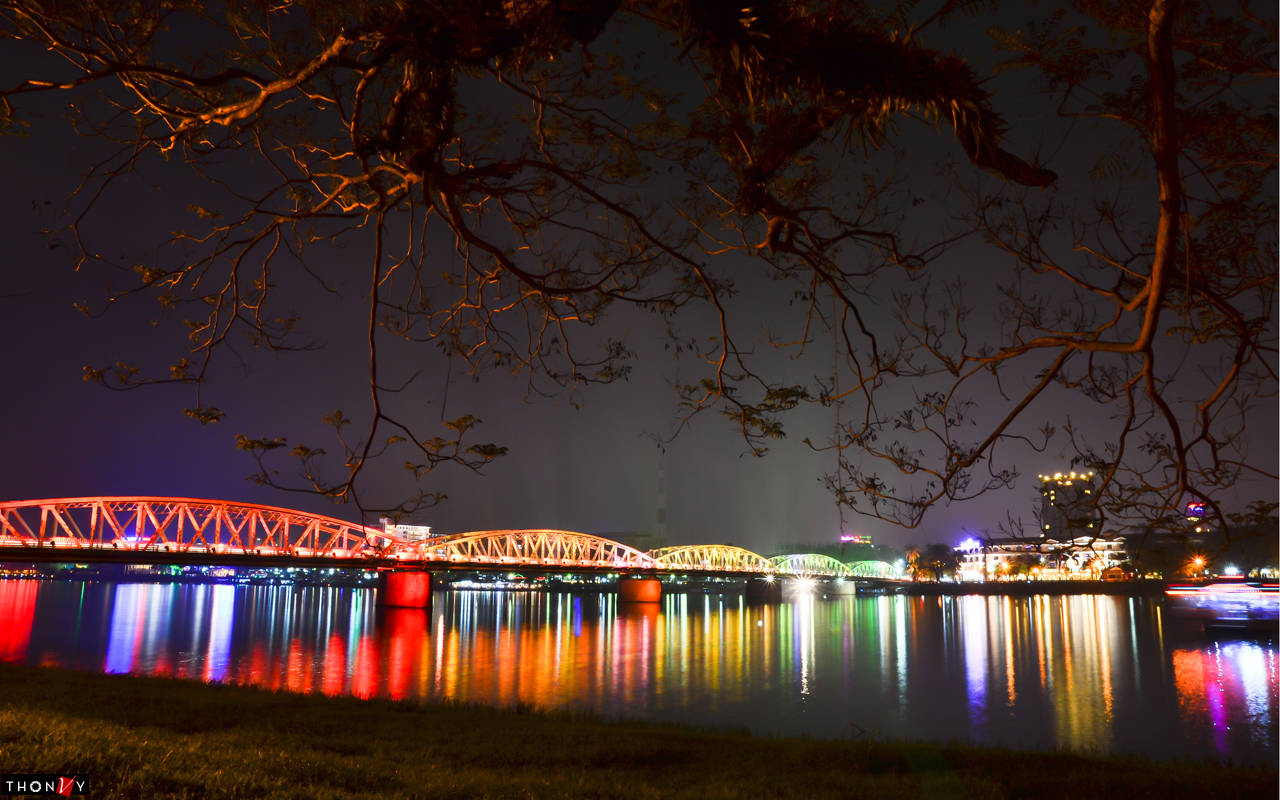 At night, the bridge sparkles with colorful lights, making such a wonderful walk between the riverbanks.
4. Visit the tombs of Nguyen Emperors

If Imperial City is the place kings lived and worked throughout their lifetime then the tombs are the places each king chose to be his resting place after death.
Visit the tombs, you'll have a chance to know more about the kings, and their history and admire the architecture that reflects the king's personality and beliefs.
Tomb of Khai Dinh
Also recognized as a World Cultural Heritage by UNESCO, Tomb Khai Dinh boasts an impressive architecture fusion of modern Western style and Vietnamese traditional features. Khai Dinh Tomb is the last imperial tomb in Vietnam, taking 11 years of constructing and completed in 1931. The tomb reflected well the influence of French culture on Emperor Khai Dinh, as seen in the French architecture elements used in many parts.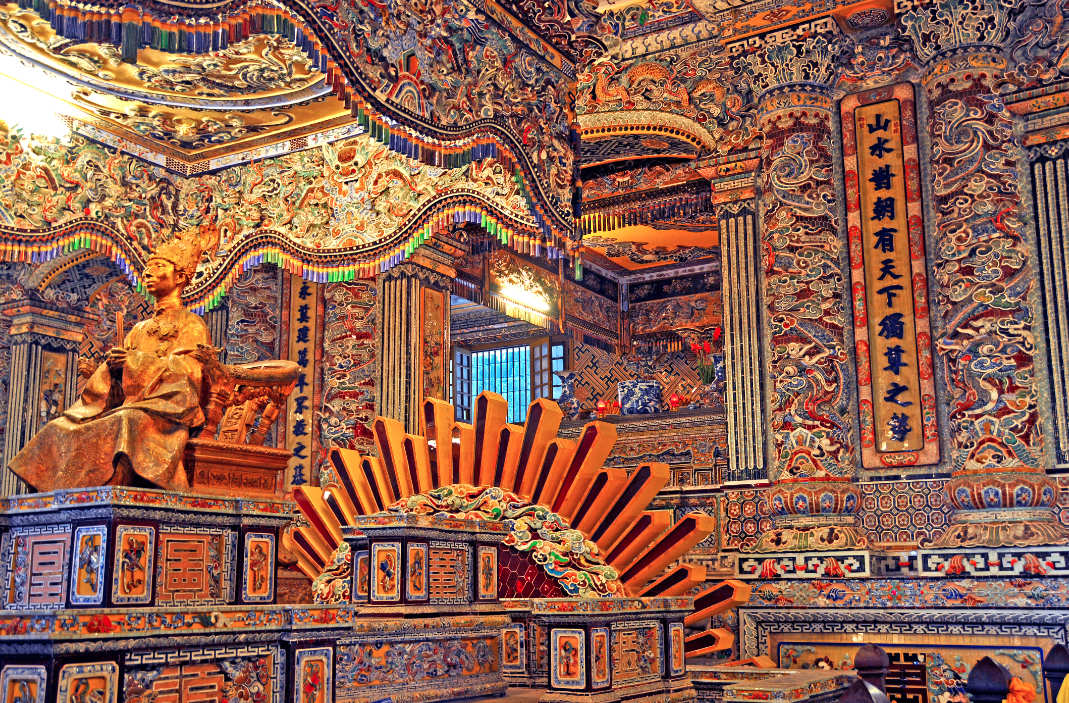 After climbing 127 stone steps, visitors will come to the king's temple where a statue of King Khai Dinh sitting on a throne is considered a masterpiece of royal architecture, lavishly adorned with colorful pieces of inlaid glass and porcelain.
Tomb of Minh Mang
Unlike the Tomb of Khai Dinh, the Tomb of Minh Mang took only 3 years to complete yet has a totally different style compared to Khai Dinh's tomb. The temple is rather simple with Chinese typical architecture, blending so harmoniously with the natural layout composed of lakes, canals, and gardens.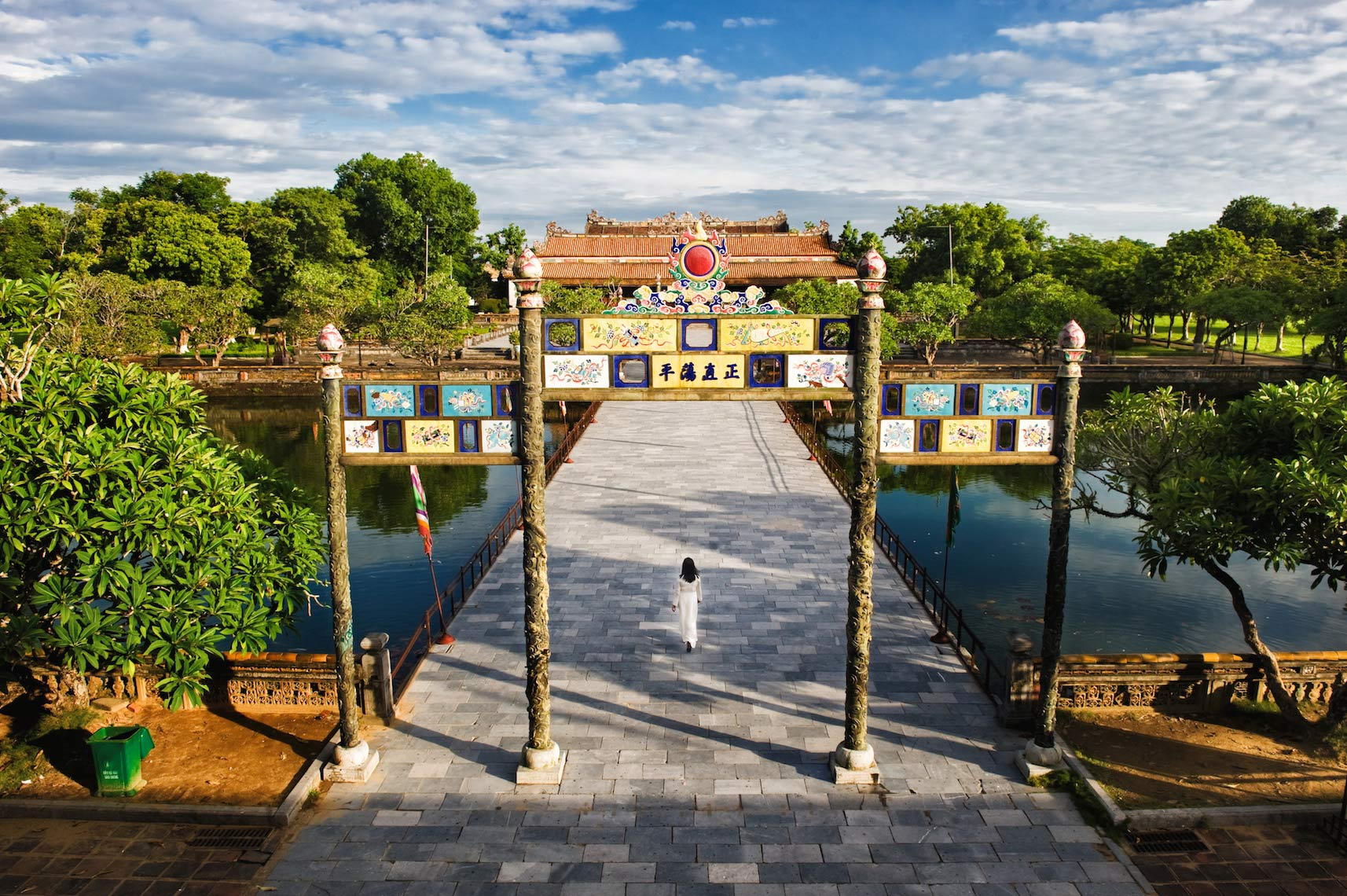 The gate to the king's tomb is only opened once a year on the anniversary of Minh Mang's death.
Tomb of Tu Duc
Located in the narrow valley in Duong Xuan Thuong village (now in Thuong Ba village, Thuy Xuan commune, Hue city), Tu Duc Tomb has the traditional Vietnamese architecture style designed in a very elegant fashion.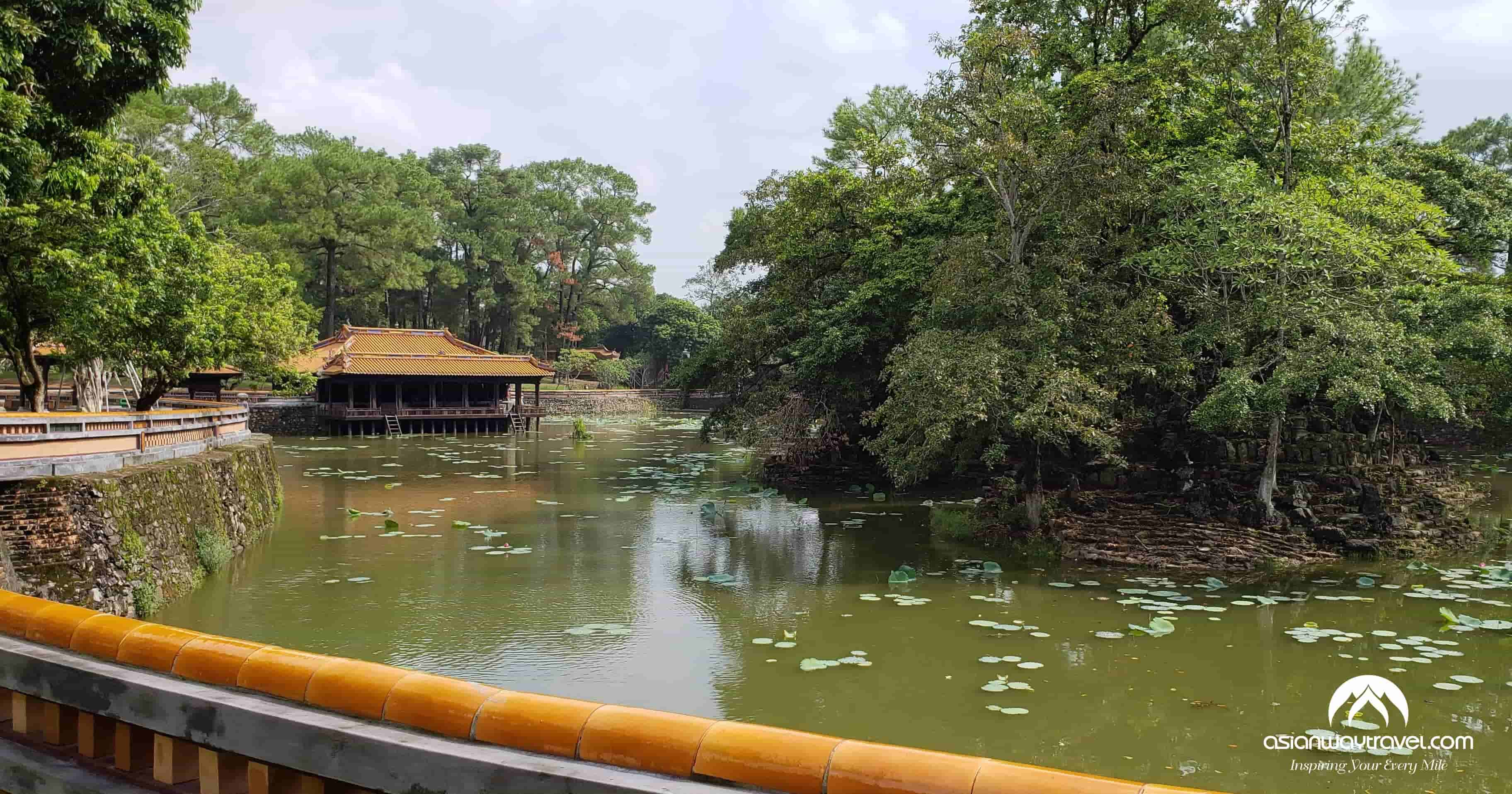 The tomb is hailed as the most beautiful of all Nguyen emperor tombs for its poetic sceneries. The construction is harmonized in balance with the surrounding nature, enhancing the beauty of each other. Especially, the walking road here is paved with Bat Trang bricks which are considered the best type of bricks in the country.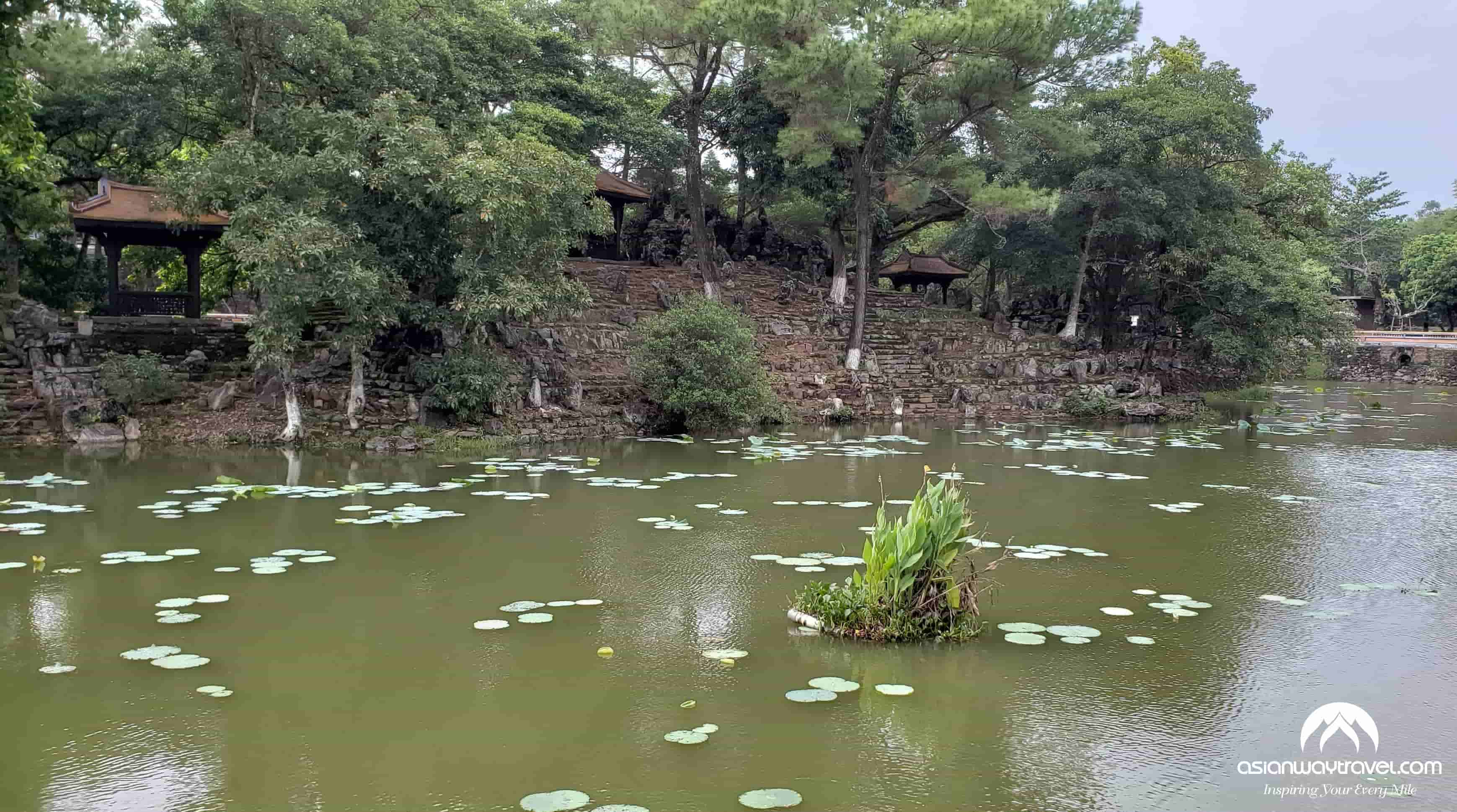 5. Enjoy Hue Cuisine in Dong Ba Market
As the place that left worldwide famous Anthony Bourdain fascinated, all food enthusiasts should come to Dong Ba market, you can find all the delicacies of Hue cuisine here.
Built-in 1899, Dong Ba is one of the oldest markets in Hue, also serves as a trading center, and a historical landmark and is now a tourist site in the city. There're thousands of booths selling all kinds of things from clothes, and housewares to foodstuff. Dong Ba Market's food court offers a bustling food scene featuring all the best dishes of Hue like 'banh beo', Phu Hoa fried spring rolls, Banh Canh Nam Pho, and the ones that Anthony Bourdain tried – Com Hen and Bun Bo Hue.


One thing you will love about Dong Ba market for sure: the place is not as noisy, busy, and boisterous as many other markets in Vietnam. It's also the one special of Hue people – calm, lovely, and slow-paced.
All in all, Dong Market is a great place to shop, eat and enjoy the personality of Hue people.
6. Experience Hue Royal Banquet Dinner
Come to Hue – the old capital of Vietnam – it's such a pity if you don't try dining like an emperor of the Nguyen Dynasty.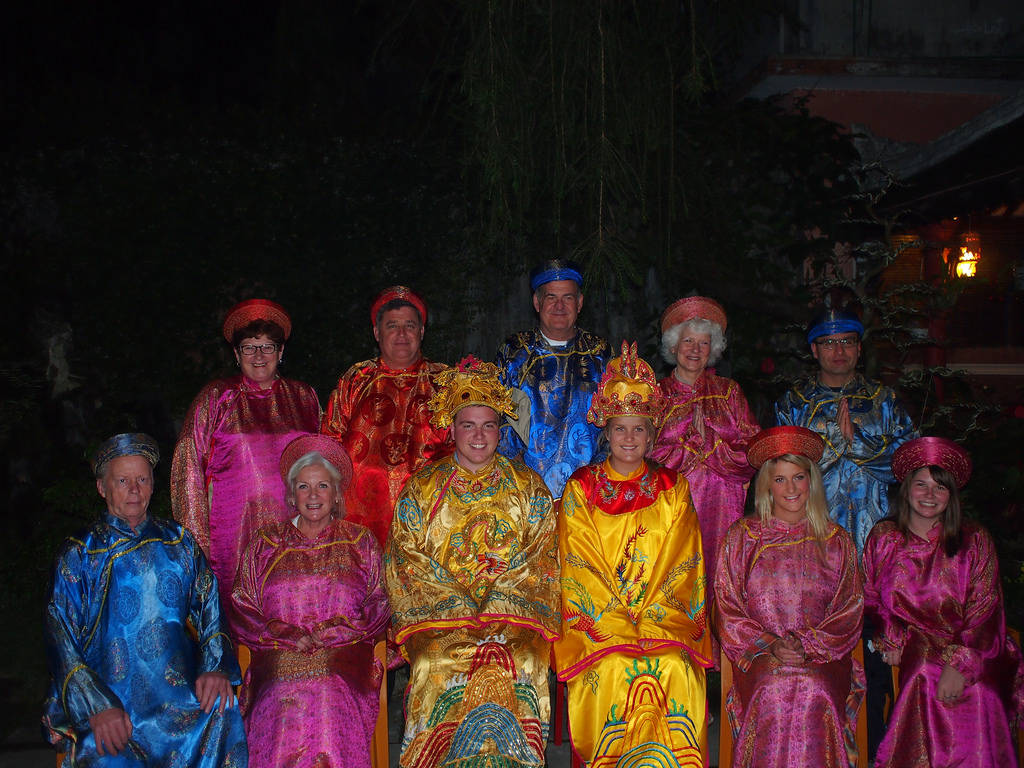 For this special kind of dinner, you'll get dressed as Vietnamese royalty, and eat what kings and queens ate while enjoying the traditional royal music played only for the royal family. The royal dishes are a real feast not only for your stomach but also for your eyes. Each dish is decorated lavishly with bird-shaped fruits and all kinds of rare and precious food which were served to the king's family in the past.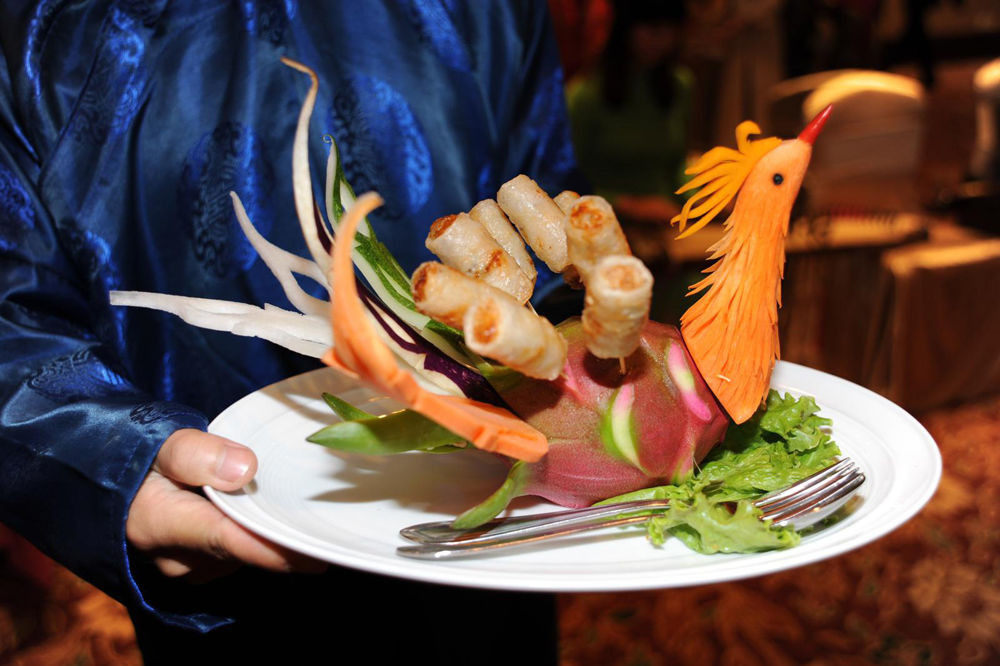 This banquet is extremely fun and joyful if you're enjoying it with a large group of friends and family. The cost for one person isn't too expensive and it offers a real cultural experience in Hue that you can't forget.
*Where to enjoy Royal Banquet:
Add: 03 Nguyen Sinh Sac, Vy Da, Hue City
Add: Nguyen Thai Hoc Street, Phu Hoi, Hue
7. Relax at Hue beaches
Hue, like many other cities on the central coastline, is blessed with gorgeous beaches. Hue has 5 beaches located in proximity from a few kilometers to about 30 kilometers from Hue city center.
Here are three must-see beaches for you:
Lang Co Beach
Often mentioned in the list of best beaches in Vietnam, the beauty of Lang Co can't be described in a few simple words. With a white beach dune stretching along the azure, Lang Co pleases your eyes with the gentlest colors.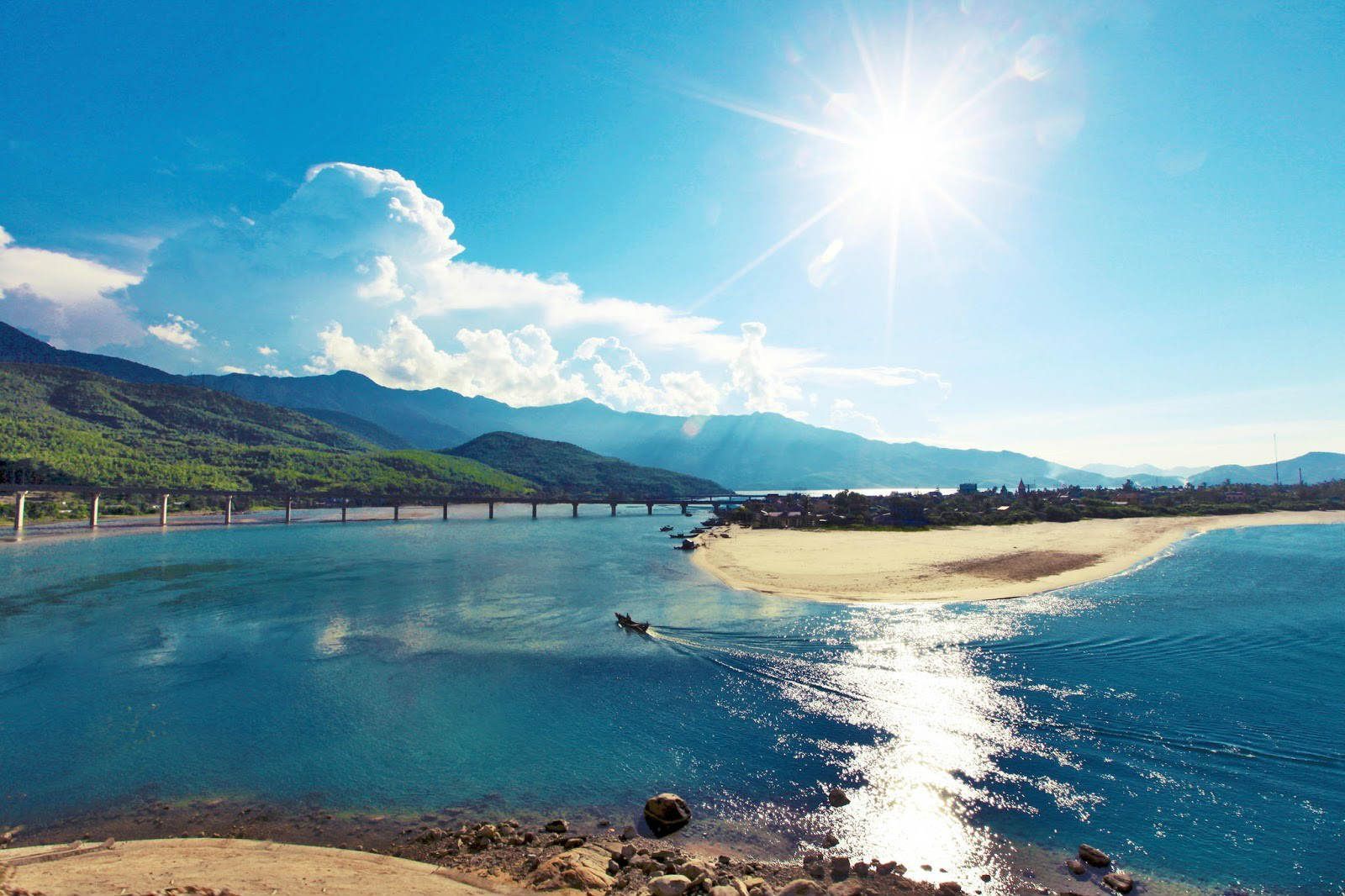 After a winding ride on Hai Van Pass, Lang Co appears like a gift from mother nature, especially gorgeous on sunny days. The beach is calm and suitable for swimming and other beachside activities. But don't just relax at the beach only, get to see the Lang Co village for its peaceful atmosphere as well as its local delicacies.
Thuan An Beach
Located near Thuan An Mouth which is about 16 kilometers away from the city center, Thuan An beach stretches about 12 kilometers along the coastline with white sand and blue water. The surrounding is just as beautiful and there are abundant services there to enjoy your time. You can camp overnight here and enjoy a small BBQ seafood party on the beach. It'll be a sweet memory to have in Hue.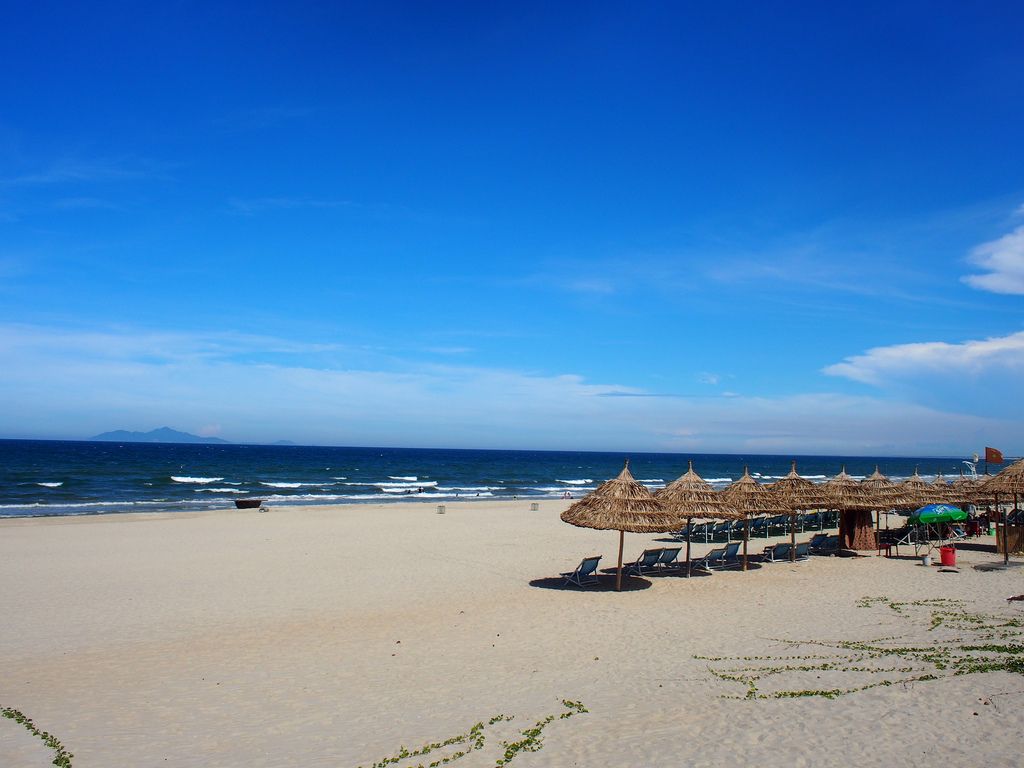 Canh Duong Beach
Canh Duong Beach lies about 20 kilometers southeast of Hue city center and remains pristine scenery with a white, desert beach and a beautiful blue sea. Canh Duong beach is a wonderful place for young travelers to visit with a romantic setting of lantern decoration on the beach, a large camping zone, and even tables and benches. Canh Duong offers a lovely night scene and a lot of corners to take pictures of. Don't miss this beach on your trip to Hue.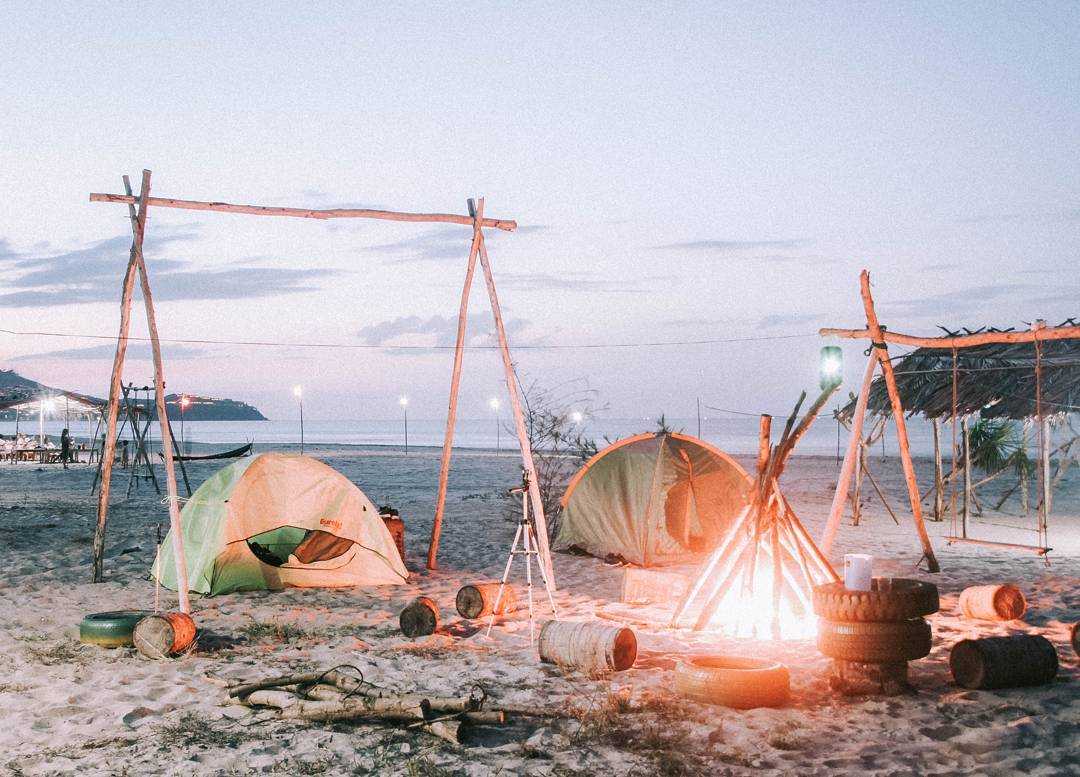 8. Visit Hue Royal Theatre
Built in the year 1826 under King Minh Mang, solely to entertain the royalty, Royal Theatre now serves as the National Conservatory of Music. You can visit the theatre freely to admire the refinedness in architecture and decoration of the stage and examine the actor's masks and musical instruments. A cultural art performance here lasts for about 45 minutes, bringing back the cultural atmosphere and the art performances which were dedicated only to the kings.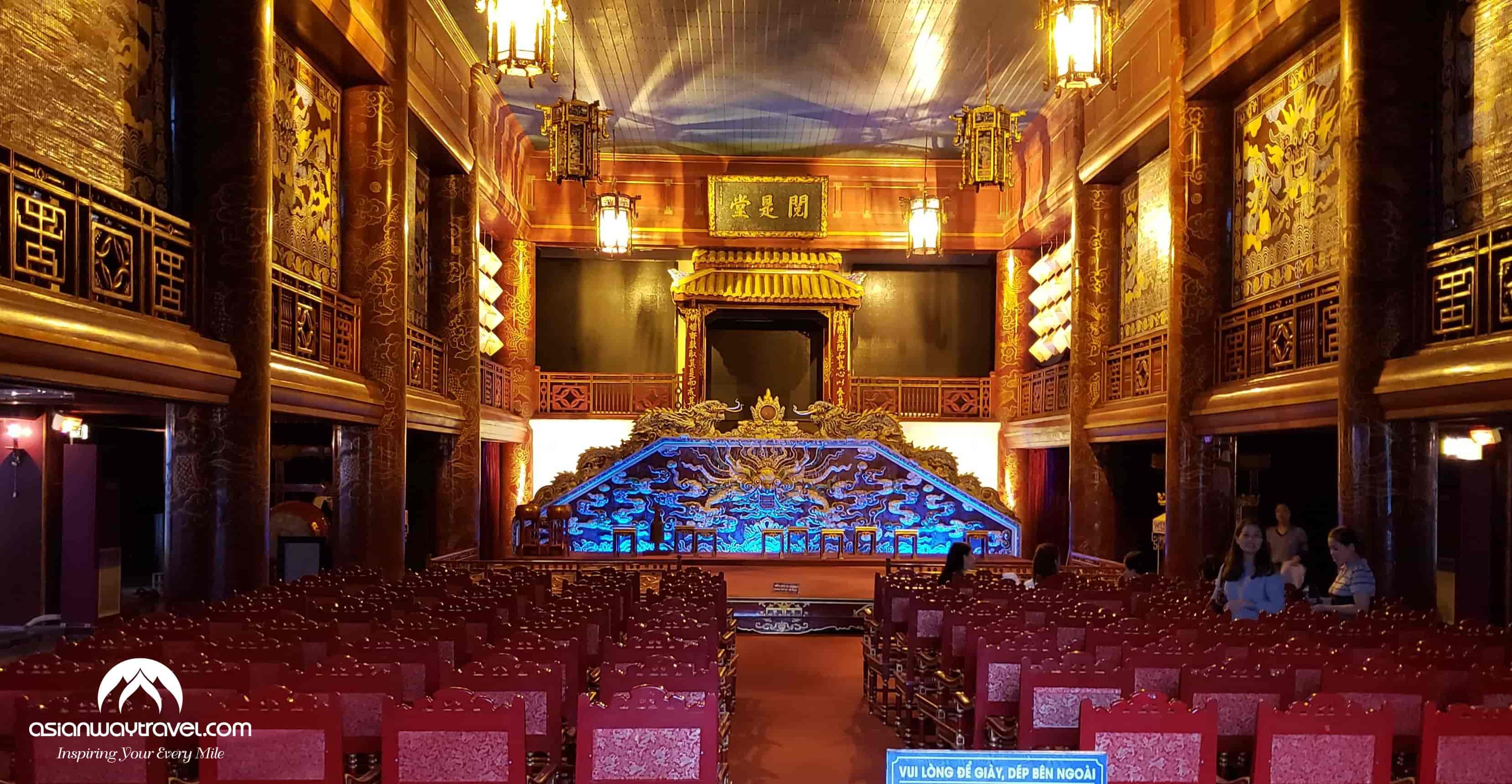 9. Visit beautiful garden houses in Hue, dine at Tha Om
Located on way to Thien Mu Pagoda at Kim Long village, Tha Om garden house is the perfect place to explore Vietnamese traditional architecture and also to taste the finest dishes of Hue cuisine.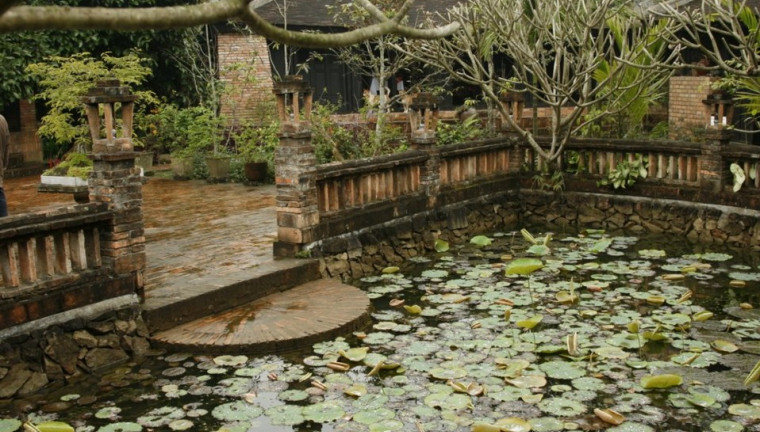 With the typical feature seen in Nguyen Dynasty's architecture, Tha Om boasts a beautiful complex of pavilions, gardens, and lotus ponds. The garden house, like many other Hue's homes, is built on high ground with low, dipping roods to adapt to the flooding problem of the area.
The garden in Tha Om garden house can ease any soul who is seeking a little comfort and serenity in nature. House's menus are set with the most famous and sophisticated dishes of Hue cuisine, which totally match its exquisite ambiance.
*Address: 12/12, Kim Long Street, Hue City

Another garden house you should visit is Ben Xuan garden house for its elegant, vintage Hue architecture you can't find anywhere else.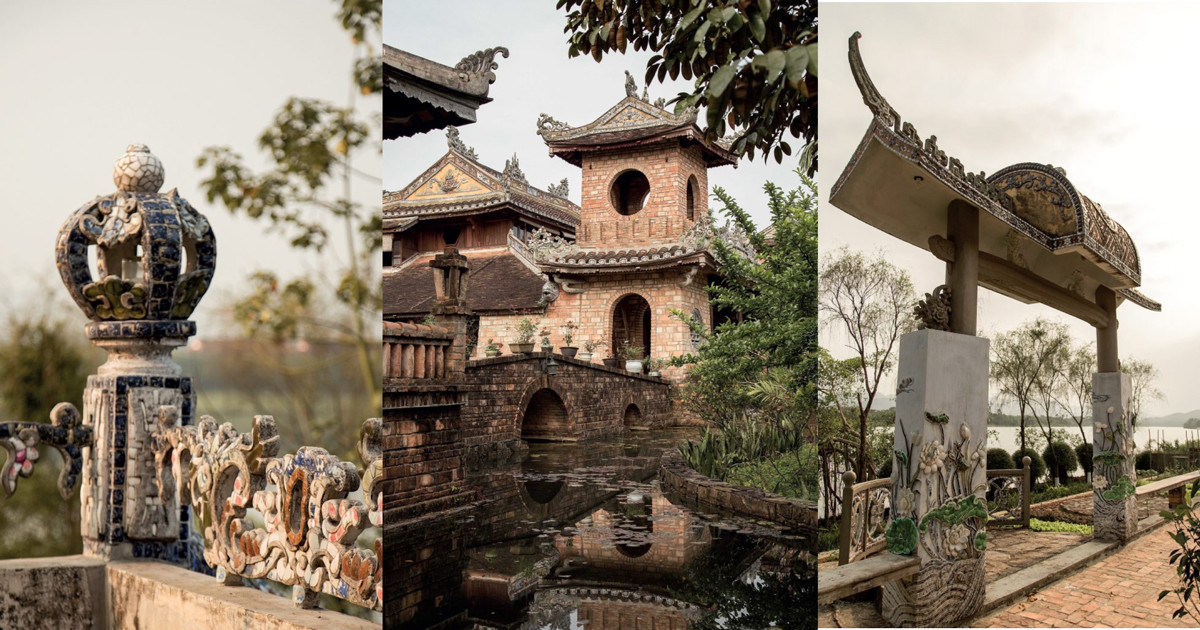 10. Walk on Thanh Toan Bridge
Thanh Toan bridge is another excellent example of Hue architecture during the Nguyen dynasties, so valuable in terms of history and culture. Located 8 kilometers east of Hue city center, Thanh Toan roofed bridge reflects itself on the green water of a small channel. Often compared with Hoi An's Japanese Covered Bridge, Thanh Toan has a much more humble, rustic appearance.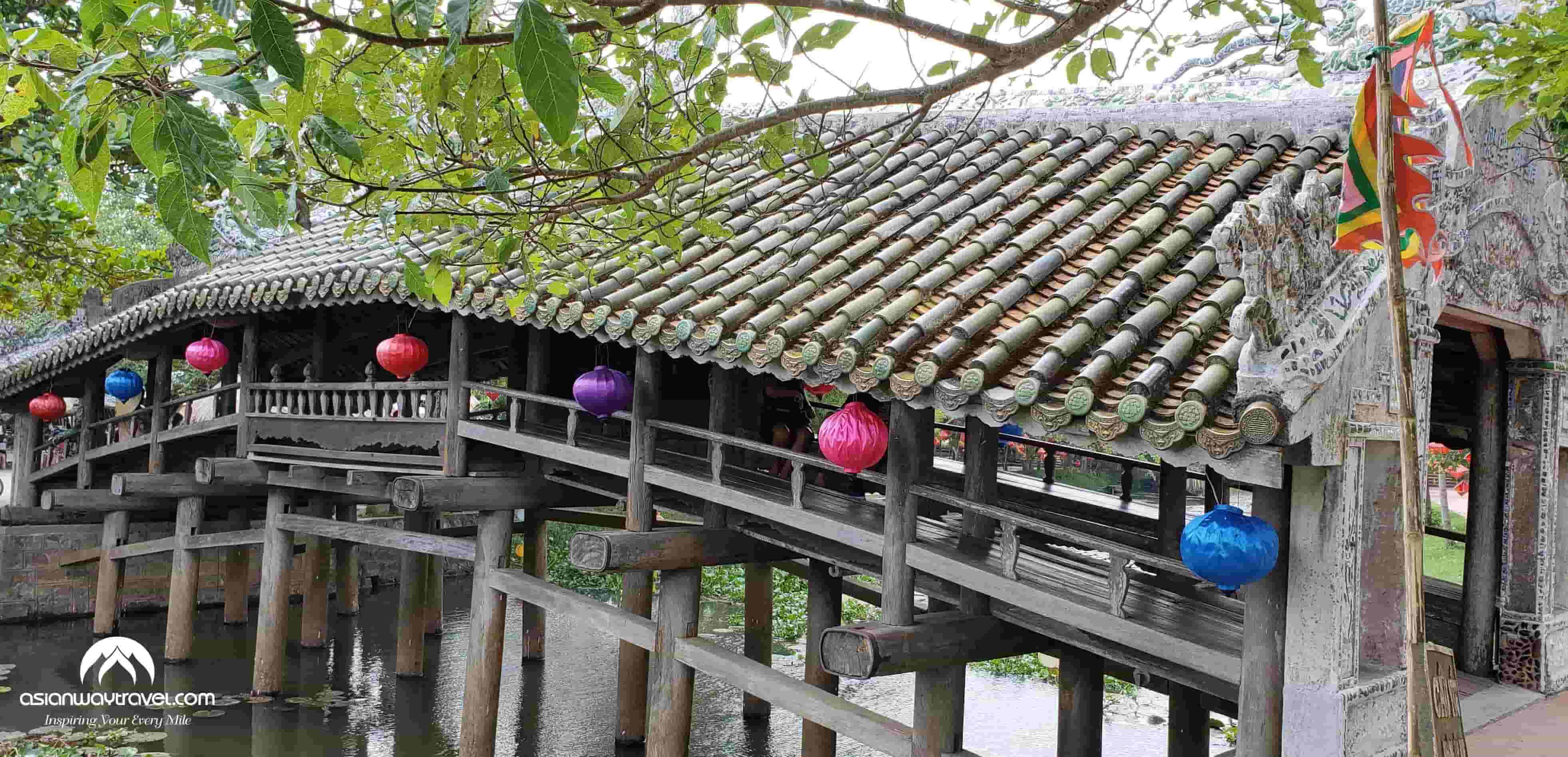 The bridge is divided into 7 departments, almost the size of a big house. An ancestral altar is placed on the bridge to worship its constructor. On both sides of the bridge, there are platforms made for pedestrians to rest and hide from the sun.
– Location: Thanh Thuy Chan village, Phu Vang, Hue
11. Short visit to Hue conical hat-making village
To Hue and Vietnamese people, a conical hat isn't just a hat, it's also attached to the image of Ao Dai young Hue girls wear as a school uniform. The conical hat must be the oldest Vietnamese fashion wear that is still being used widely in everyday life of the middle class and in rural areas. In Hue, don't miss the chance to visit one of the villages that still practice the craft of conical hat making.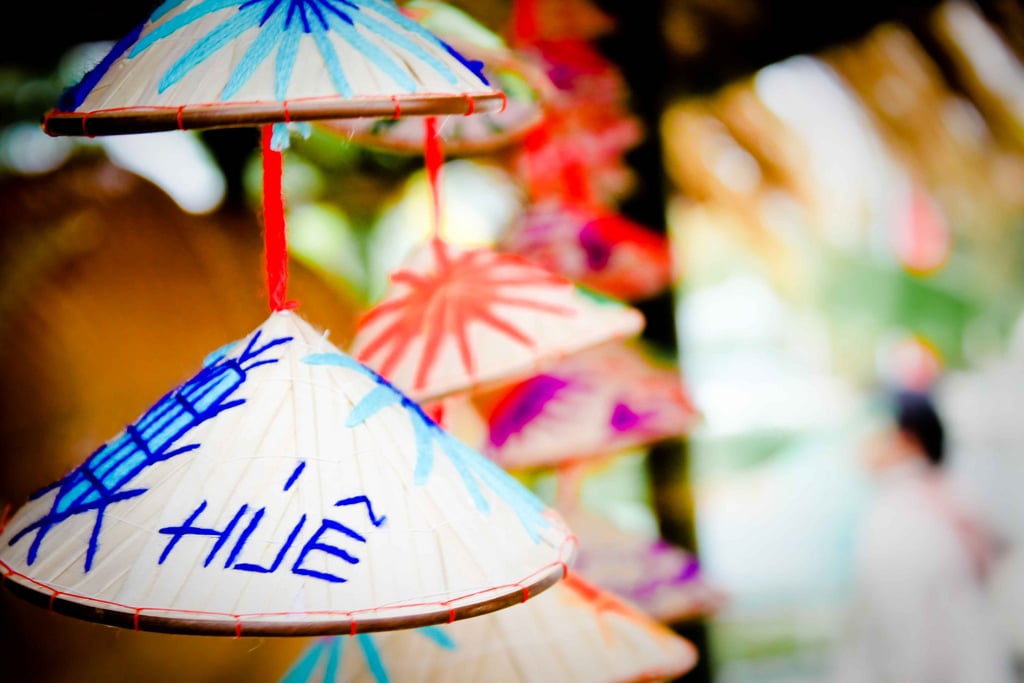 In Tay Ho village, making conical hats has been taken as a practice of making art. The village is famous for producing the famous 'poem conical hat' – an endearing name given by Vietnamese people. The hat made in Tay Ho village looks like an ordinary conical hat, but when you hold the hat under sunlight, you can see a poem or paint on the hat body. 'Poem Conical Hat' is considered a precious Hue gift to bring back home.
Day Trips from Hue
1. Hai Van Pass
Connecting two major tourist destinations Hue and Da Nang, Hai Van Pass or ocean cloud pass is about 21 kilometers long on National Highway 1A. Many names have been invented to call the pass, but they all indicate the same thing – its beauty and danger.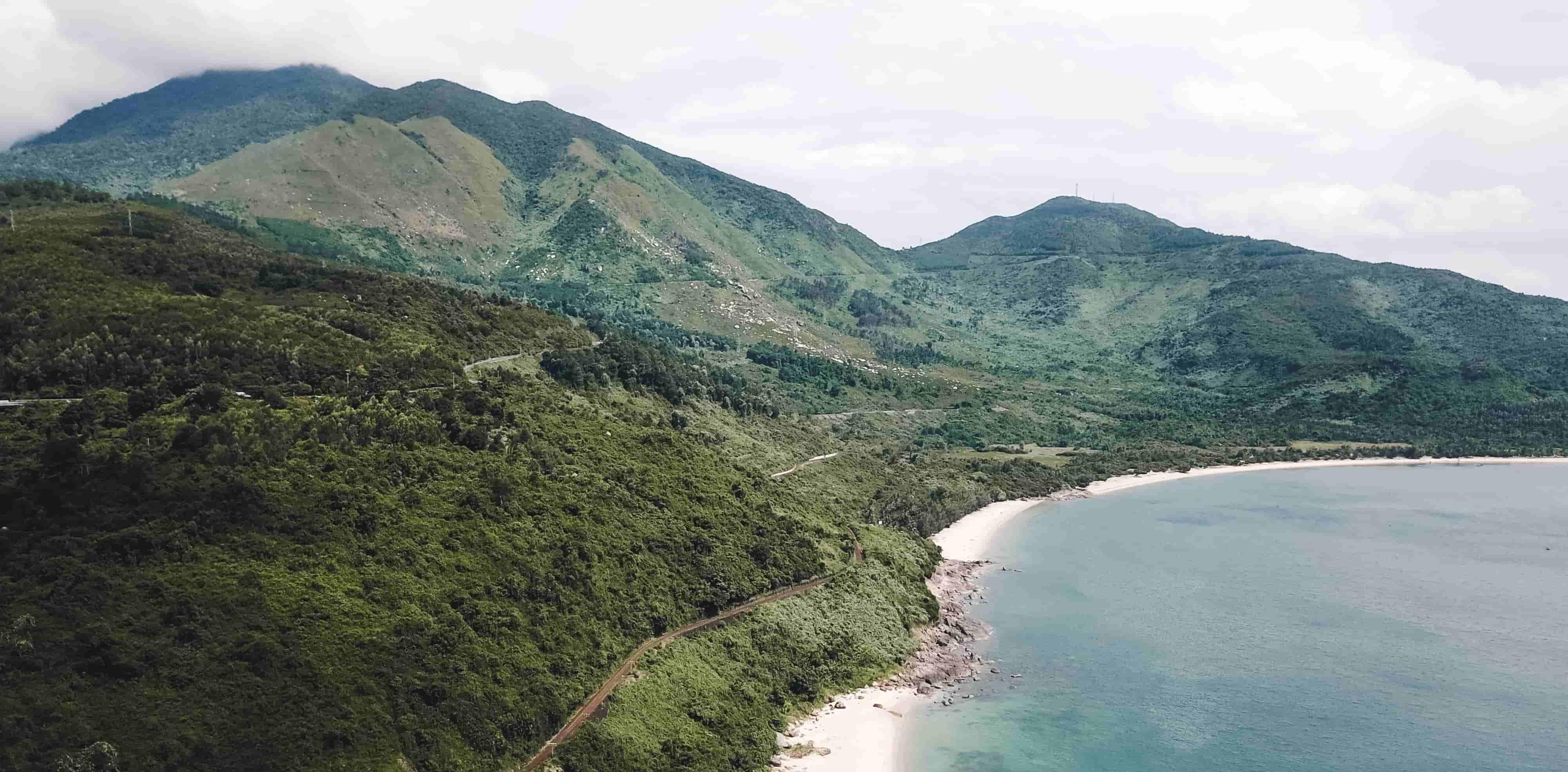 When riding on Hai Van Pass, you'll find yourself constantly stopping to take in the beautiful natural views of mountain-hugged beaches. Especially when you reach the pass's highest point, you can see the total view of Lang Co beach.
Motorbiking and bicycling are often the two most popular ways to explore Hai Van pass. Another way is taking the Reunification train from Hue to Da Nang, you can also see the spectacular views of the coastal line.
2. Vinh Moc Tunnels & DMZ
Vinh Moc is about 105 kilometers from Hue city and unlike Cu Chi Tunnels, it hasn't been made into a mass tourism destination. But for Vietnam Veterans, Vinh Moc is no stranger since it's featured often in Vietnam veteran tours. Located at Vinh Moc hamlet, Vinh Thach Commune, Vinh Linh district, Quang Tri Province, Vinh Moc was built by north Vietnam communists to provide habitat for innocent civilians, to shelter, and defend against US bombards. During the war, Vinh Moc sheltered thousands of people with basic living conditions for 2000 days. Seventeen babies were born inside the Vinh Moc tunnel and no one was injured.
Other DMZ sites in Quang Tri: Highway of Horror, Long Hung Church, Quang Tri Old Citadel, Doc Mieu Firebase.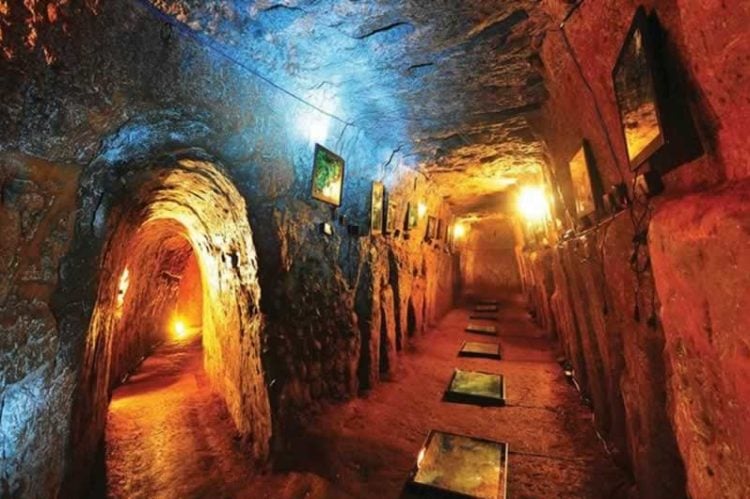 3. Bach Ma National Park
Only 50 kilometers away, Bach Ma makes a wonderful day trip from Hue. The park is a natural border to divide Hue and Da Nang, overlooking the gorgeous Lang Co bay and Da Nang bay. Not only the views are beautiful here, but visitors will also have a chance to enjoy the fauna and flora diversity.
What to see in Bach Ma National Park: five lakes, Do Quyen (Azalea) waterfall, Vong Hai Dai….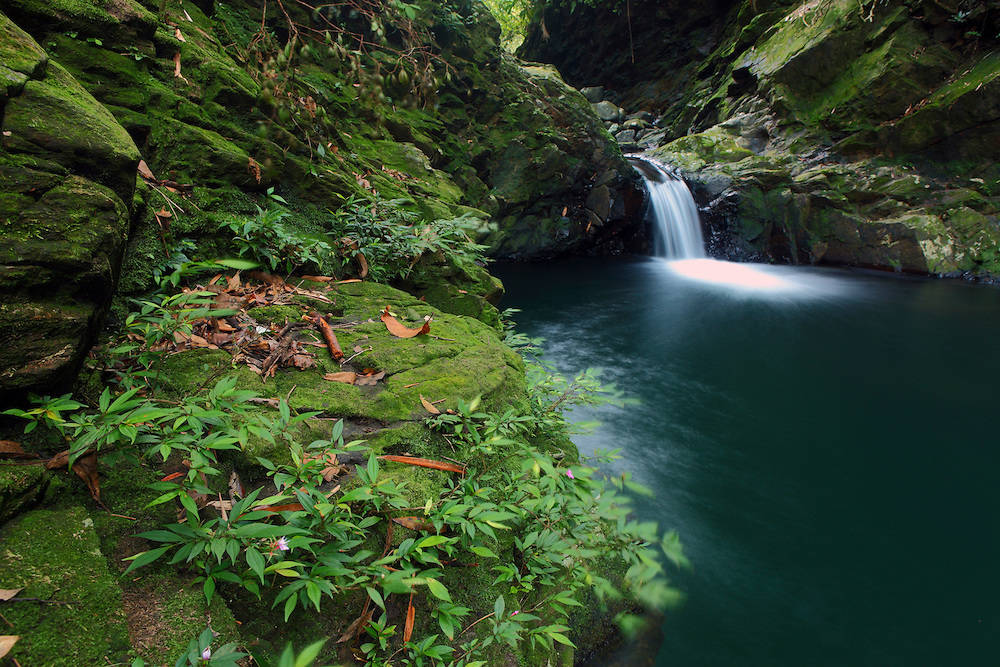 *Tips to travel to Bach Ma National Park:
Motorbikes are not allowed in the park, you will have to park your vehicles at the entrance and book a seat on a 12-seat minivan for a round-trip tour. The entrance fee is 40,000VND.
4. Da Nang
5. Hoi An
>>> More Hoi An in Hoi An Travel Guide 2019


>> Want to see Hue-Danang-Hoi An? Check out our tour: World Heritage Hue & Hoi An 5 Days


What to eat in Hue
Hue cuisine has more culture and history to it than any other region in Vietnam. As the land that has offered the kings many dishes, Hue has a philosophy in food tastes which has been playing a great role in making Hue food so unique and special. Praised by world-renowned chef Anthony Bourdain, Hue cuisine won't disappoint you.
1. Bun Bo Hue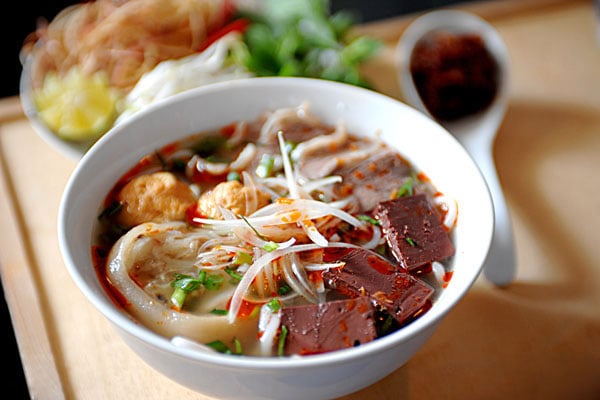 This dish is already known worldwide, a big part of it was thanks to the effect of Anthony Bourdain, A bowl of Bun Bo Hue is steamy, spicy, and full of flavors. The main ingredients of this dish are vermicelli, beef, pig leg, and red colored broth which is added with a special kind of shrimp sauce. This sauce is the reason why Bun Bo Hue is so addicting and unique than any other noodle soup. The soup is served with all kinds of herbs and vegetables.
Bun Bo Hue is a popular dish and you can find Bun Bo Hue restaurants everywhere in Hue. We suggest you come to Dong Ba Market for this dish and many other dishes.
2. Com Hen
The story of Com Hen is the story of the Vietnamese working class and middle class. Com Hen went all its way to the King's dining table and then returned to the markets, and sidewalks – where it originally belonged to.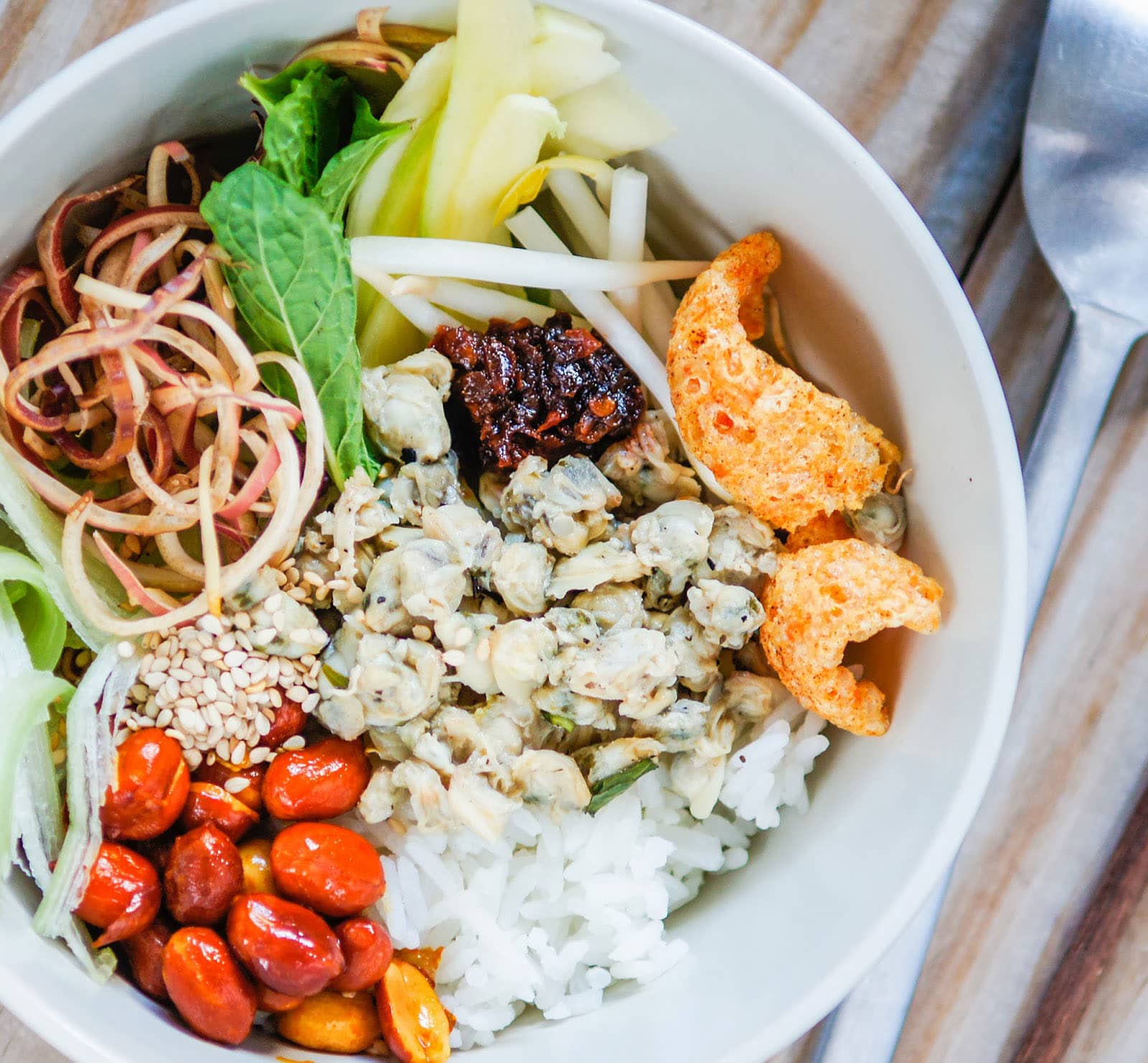 Com Hen is composed of all the most simple and easiest-to-find ingredients which are cooked rice, baby basket clams, herbs, mints, fish sauce, fried shallots, and roasted peanuts…. All these ingredients create such a beautiful, unique symphony of tastes and flavors, showing how creative Vietnamese people are in making cheap food delicious.
A bowl of Com Hen costs between 10,000VND – 20,000VND.
*Where to eat Com Hen:
Com Hen 26 Truong Dinh Street, Hue

Con Hen Mussel Rice, Hương Lưu Commune, Vỹ Dạ Ward, Huế City, Thừa Thiên Huế Province
3. Banh Bot Loc Nhan Tom (Tapioca starches with shrimp)
This dish is popular and easy to eat, made totally from local ingredients. A small shrimp is put in the middle of tapioca starch and then steamed until done. It's best when eating this dish with a flavorful, spicy dipping sauce.
*Where to eat Bot Loc Nhan Tom:
4. Banh Canh Nam Pho
This special dish originates from Nam Pho – the suburb of Hue city is acknowledged for its special reddish broth mixed with noodles made from rice and cassava flour and small shrimp-and-pork cakes. A bowl of Banh Canh Nam Pho will make you warm and full, especially on chilly days.
A bowl of Banh Canh Nam Pho will cost you only 15,000VND. If you can, go to Nam Pho to try the original version of this dish.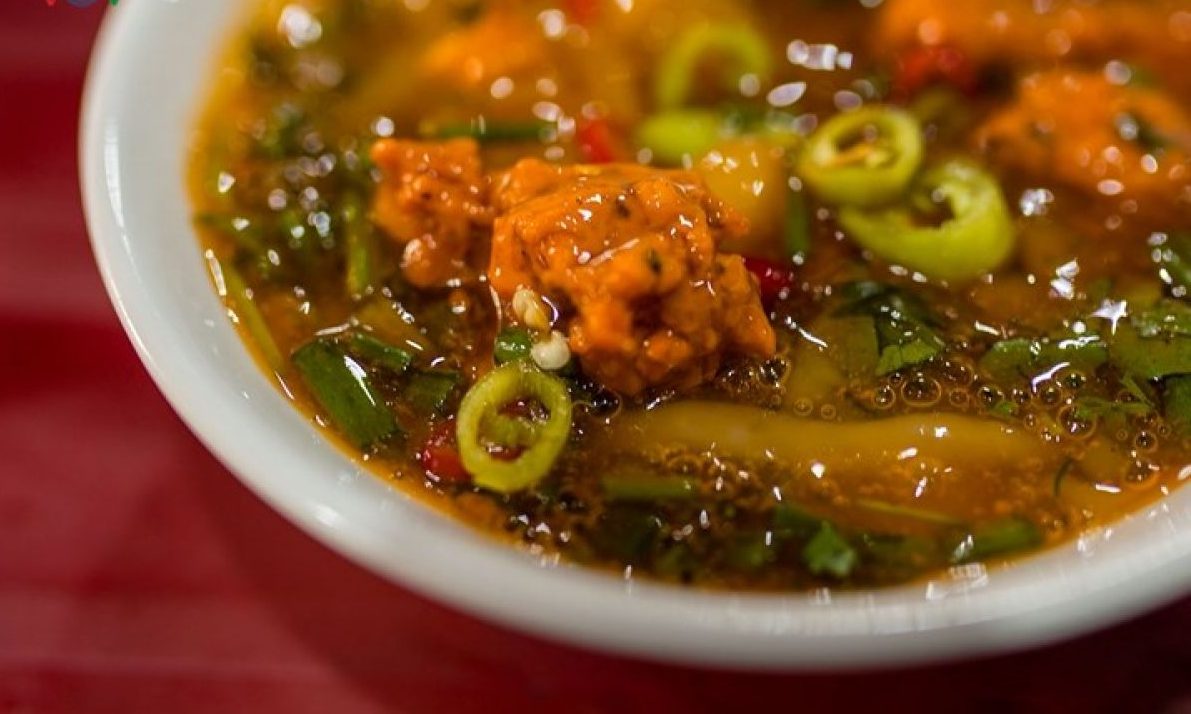 When is the best time to visit Hue?
It's tricky to choose the best time to visit Hue if you want to combine Hue with other destinations in Vietnam. Hue has two distinct seasons: the rainy season and the dry season.
Months you should avoid visiting Hue: May – July (too hot), December – January (heavy rains)
The best months to visit Hue: August and September are two months you can visit Hue with ease. At this time, you can enjoy the cool weather with less rain.
Another month to visit Hue is April when Hue Festival is held. 
How to get to Hue from Hanoi and Ho Chi Minh City
Since Hue has an international airport, transportation to this city should be easy.
By Air: flights depart from Tan Son Nhat (HCMC) and Noi Bai (Hanoi) are operated by all the major airlines in Vietnam.
By Bus: buses from every major city and province to Hue are available at the local bus stations. Booking in advance can be done online.
*Quick Tip: You should book a sleeper bus for a long journey. Open Bus service is widely available across the country
By Train: From two ends (Hanoi/HCMC), you might have to spend from 12 to 13 hours traveling. Reunification trains stop at all major cities and provinces. The railway station in Hue is located at Le Loi road, south bank of Ben Ngu River.
*Tips: choose SE trains since they're express trains and are newer than TN trains. However, SE trains stop very briefly at along-the-way stops, so make sure to not miss or mistake your stop.
Above are all the best things to do in Hue, together with the most updated information on Hue attractions, how to get to Hue, Hue food, and Hue day trips. Contact us or send your request to email booking@asianwaytravel.com to get your tailor-made trip to Hue and Vietnam started!