Vietnam has long been known for having stunning beaches and coastlines. But Vietnam islands are just as beautiful with the pristine nature, picturesque landscape and a lot of things to do. If fact the islands in Vietnam haven't received their well-deserved recognition as among the very top places to visit in Vietnam. If you're seeking for a wonderful stay on a Vietnam island, here are the very best options to choose from.
Vietnam Islands Overview
---
Vietnam is known for its spectacular landscapes from North to South and it's very easy to travel through the country and enjoy the sights. However, the islands in Vietnam haven't received the fame they deserve, except for some top destinations like the islands in Halong Bay and Phu Quoc island.
If you're tired of the densely populated cities, filled with motorbikes, why not search for peace in these peaceful, natural and tranquil islands? Halong Bay area has more than 2000 limestone islands and islets scattered all over the bay where you will visit by cruising around leisurely on a beautiful boat.
Or if you want to escape to even more remote and serene paradise, Cham Island in the Central Vietnam or Con Dao island in the deep south will indulge your wildest fantasies. Each island can be very different but one thing stay the same: they all have unspoiled beaches which you can have all to yourself without sharing with anyone.
Top Vietnam Island for your Leisure Getaway
---
North Vietnam Islands – Kingdom of Limestone Islands
The island in North Vietnam, since influenced by monsoon season, are most ideal to be visited in summertime. However, Halong Bay during winter has a different charm and your trip to Halong Bay almost won't be affected by the gloomy weather.
Halong Bay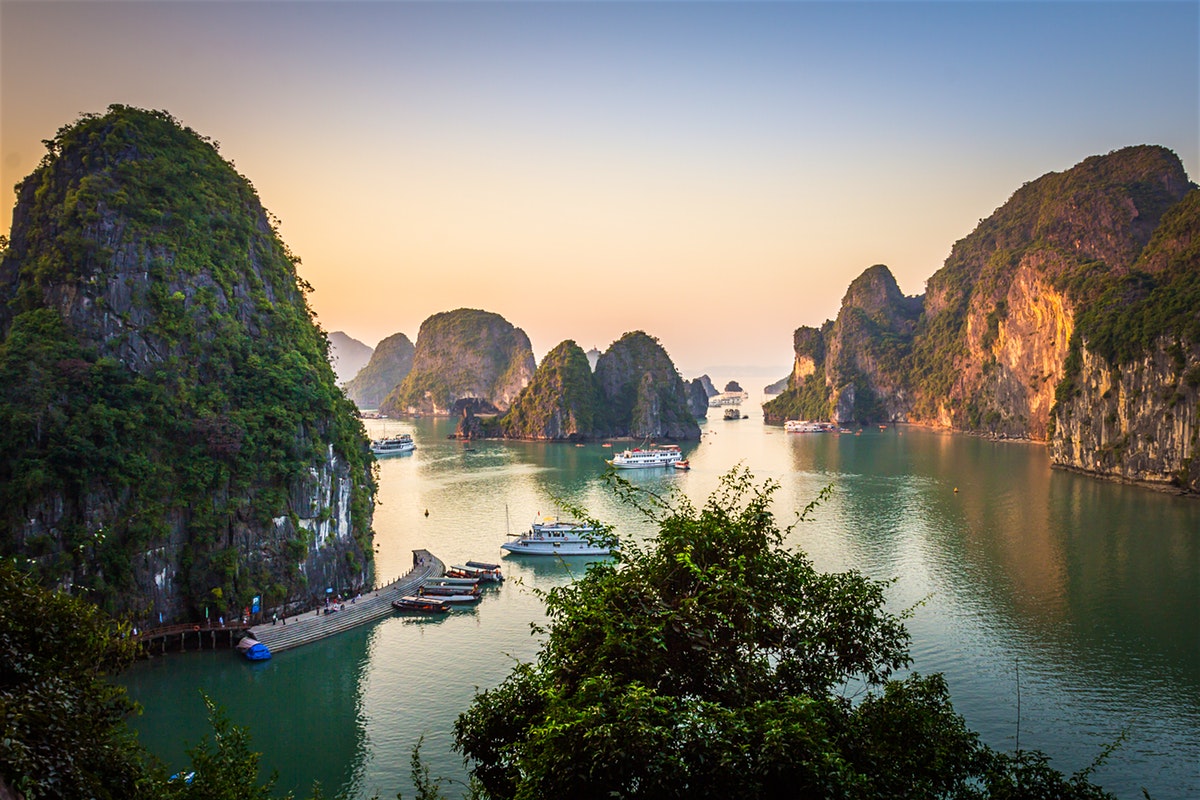 Located in northeast Vietnam, Halong Bay isn't a strange name to many travelers to Vietnam. Twice designated as world natural heritage by UNESCO, Halong Bay has every right to be the destination of your dream cruise in Vietnam.
With thousands of limestone islands and islet scattered all over the green bay, creating such a spectacular sight of nature, the cruise's most memorizing moment is when you're floating through this garden of islands.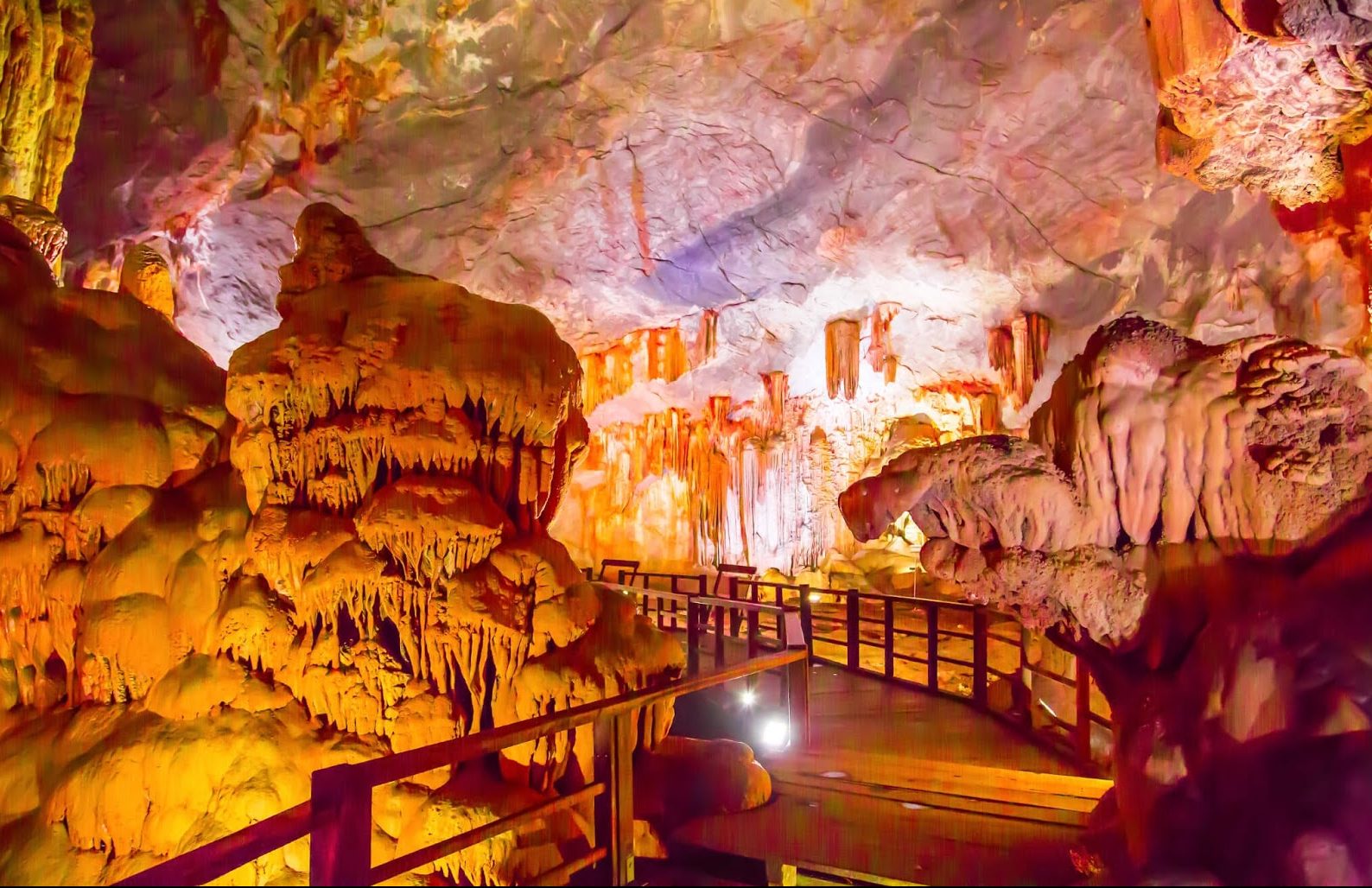 Coming to Halong Bay, cruising is only activity here. You'll get down from the boat to discover deep inside the most beautiful caves in North Vietnam – Sung Sot Cave and Dau Go Cave. Stop at Ti Top Beach to have a splash on the crystal clear water or kayak your way to discover nearby water grottoes.
Halong Bay is also the destination known for the delicious seafood and most modern and luxury cruise facilities in all Vietnam.
Cat Ba Island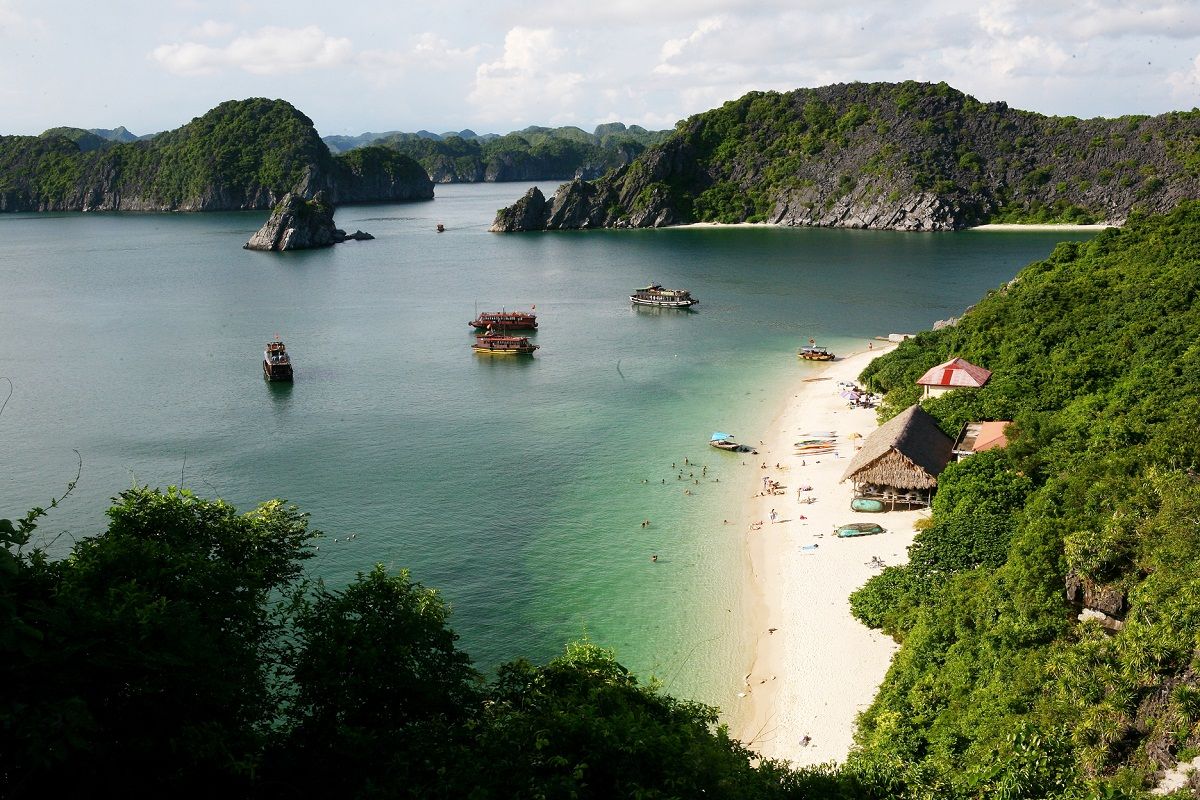 Located adjacent to Lan Ha Bay and right next to Halong Bay, Cat Ba is the Pearl Island of North Vietnam, rivaled to southern Vietnam's Pearl Island – Phu Quoc.  
Just 25 kilometers from Halong Bay, only 30 kilometers away from the central city of Hai Phong, Cat Ba is a perfect alternative choice for the famous bay with its similar characters in geography and climate. Located on the southeastern edge of Lan Ha Bay, Cat Ba Island is the largest of more than three hundred islands of Cat Ba Archipelago.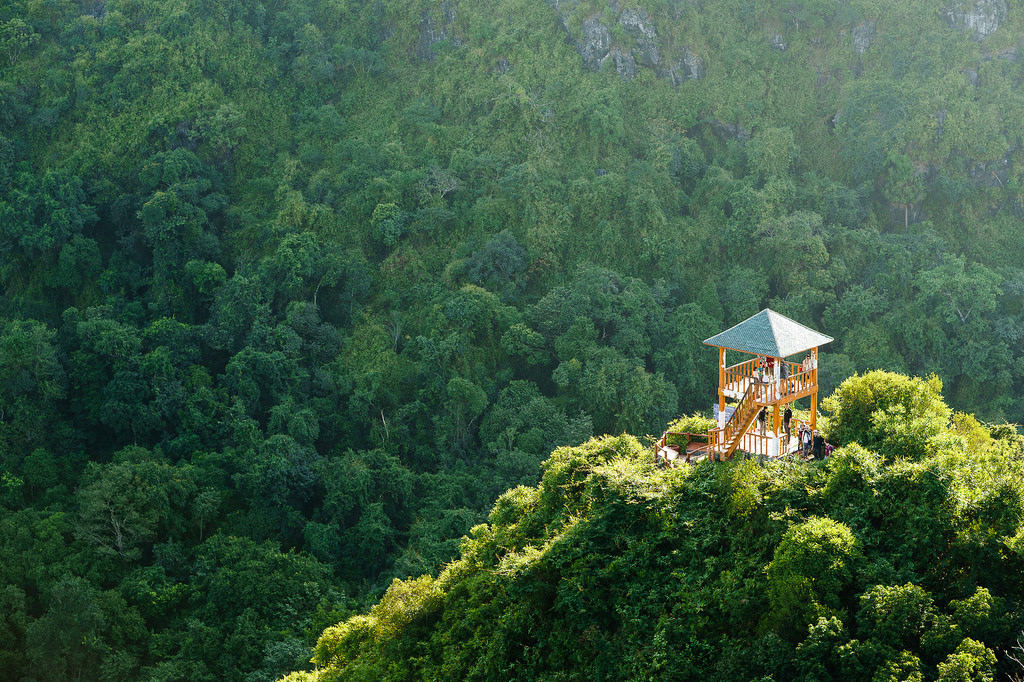 Cat Ba is known for its crystal emerald beaches Cat Co 1, 2, 3. These beaches are just like the tiny green bays, shielded by the limestone mountains. The beaches are clean, crescent-shaped with the dream-like water color. Not only you can spend time having a splash on the beach but you can also enjoy the many games and entertainment here. A walking trail will take you to visit around the green cliff.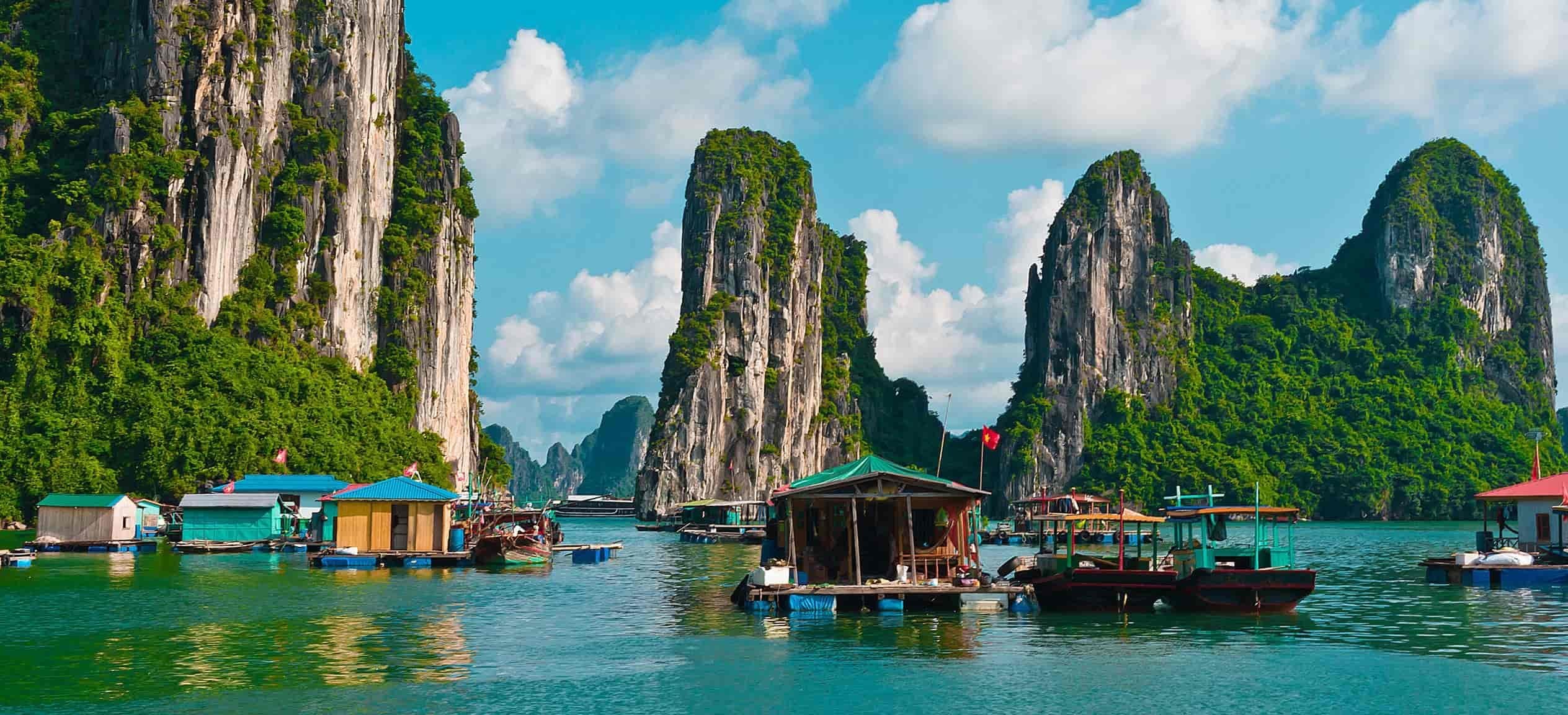 Cat Ba National Park is an attraction you can't miss during your trip to Cat Ba island. The island is the paradise for trekkers and adventurers, offering scenic and beautiful walking trail deep into the jungle. You will have an opportunity to see the many species of plants, a wide variety of animals.
From Cat Ba, you can also visit the nearby island in Lan Ha Bay like Monkey island or local village like Viet Hai, or floating village Cai Beo.
Co To Island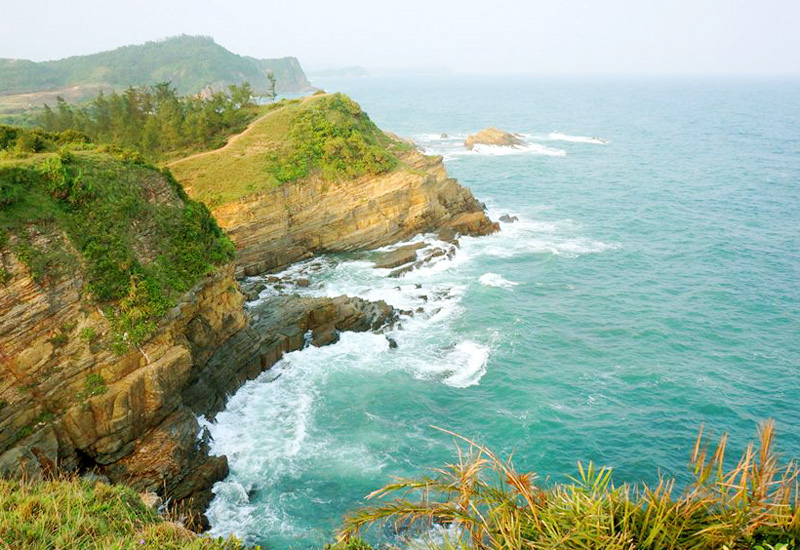 This island is located quite near to Bai Tu Long Bay but often overlooked due to its lack of popularity. However, the beauties of Co To is second to none. From Co To, the landscape to the bays is even more majestic and pristine. Since the island is not that famous, you can be at easy that you won't be bothered by crowds of tourists.
You can get to Co To island by taking speedboat from Van Don which only takes about 1 hour to reach Co To.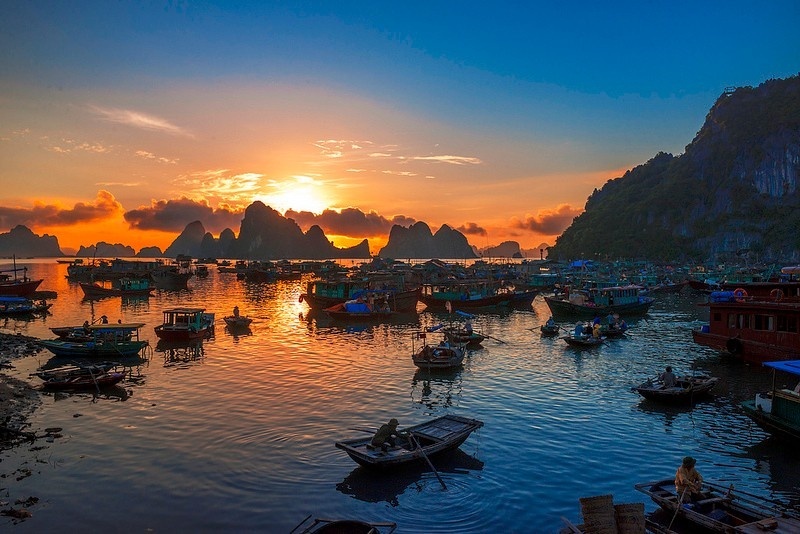 The island is a perfect retreat from the crowded cities where people are not separated from nature. Co To lighthouse which was built in 19th century is the perfect place to enjoy the views of the ocean. Cau My stones with its bizarre stone setting is the perfect piece to admire the greatness of nature.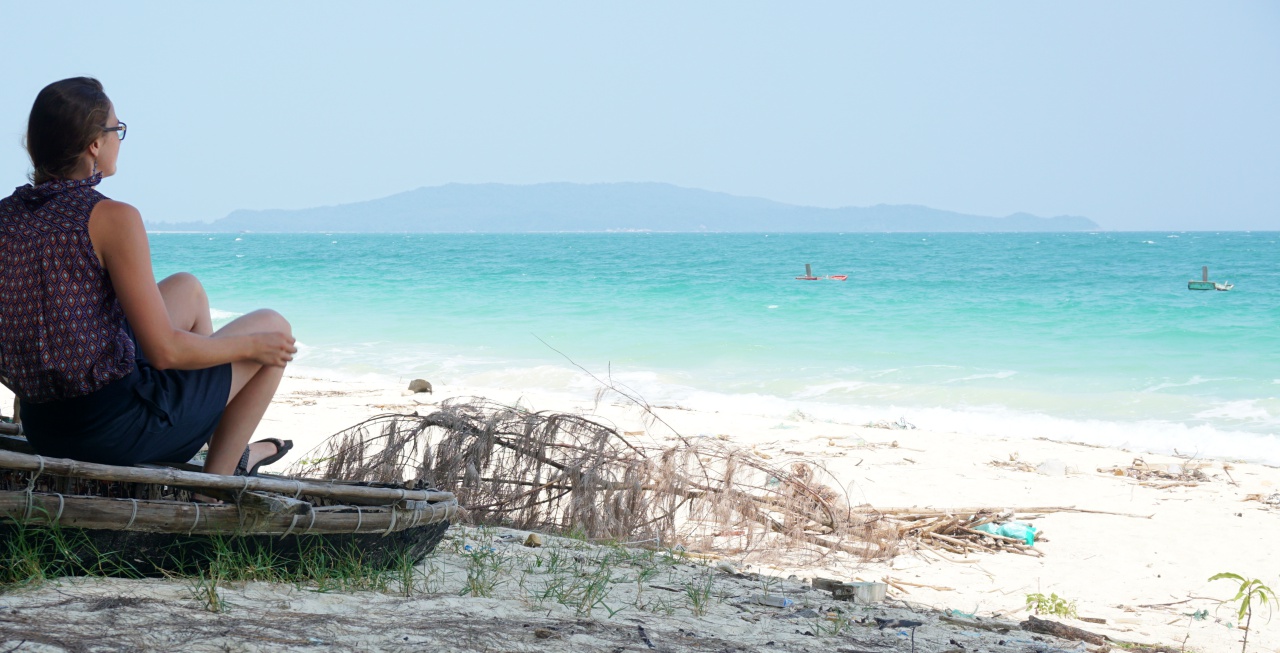 Hong Van beach and Van Chay beach are the two most beautiful beaches to enjoy swimming and relaxing. You can have the beach all to yourself – something you can't do if you travel to Phu Quoc island or Cat Ba Island. The sunset on Van Chay beach is also a scene to behold, so don't miss it.
Couples would love The Road of Love – a small, scenic road running along the coast and covered by pine trees.
If you want to stay longer on Co To, you can take a boat to Small Co To Island which is only about 1km away from the main island. The nature here remains entirely pristine.
Central Vietnam Islands – Pristine Paradises
---
Cu Lao Cham - Cham Island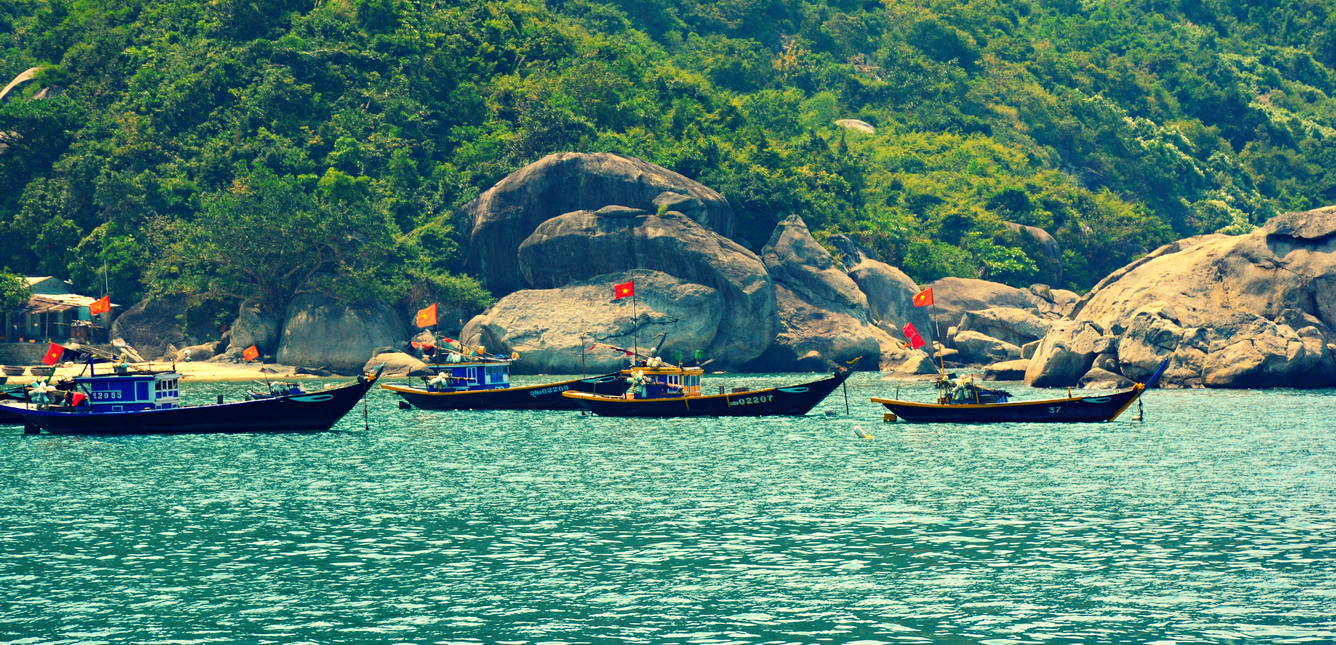 A small retreat to a natural paradise where you can freely enjoy the blue water to infinity. Only 18km away from Hoi An city, Cham Island is accessible only by boat.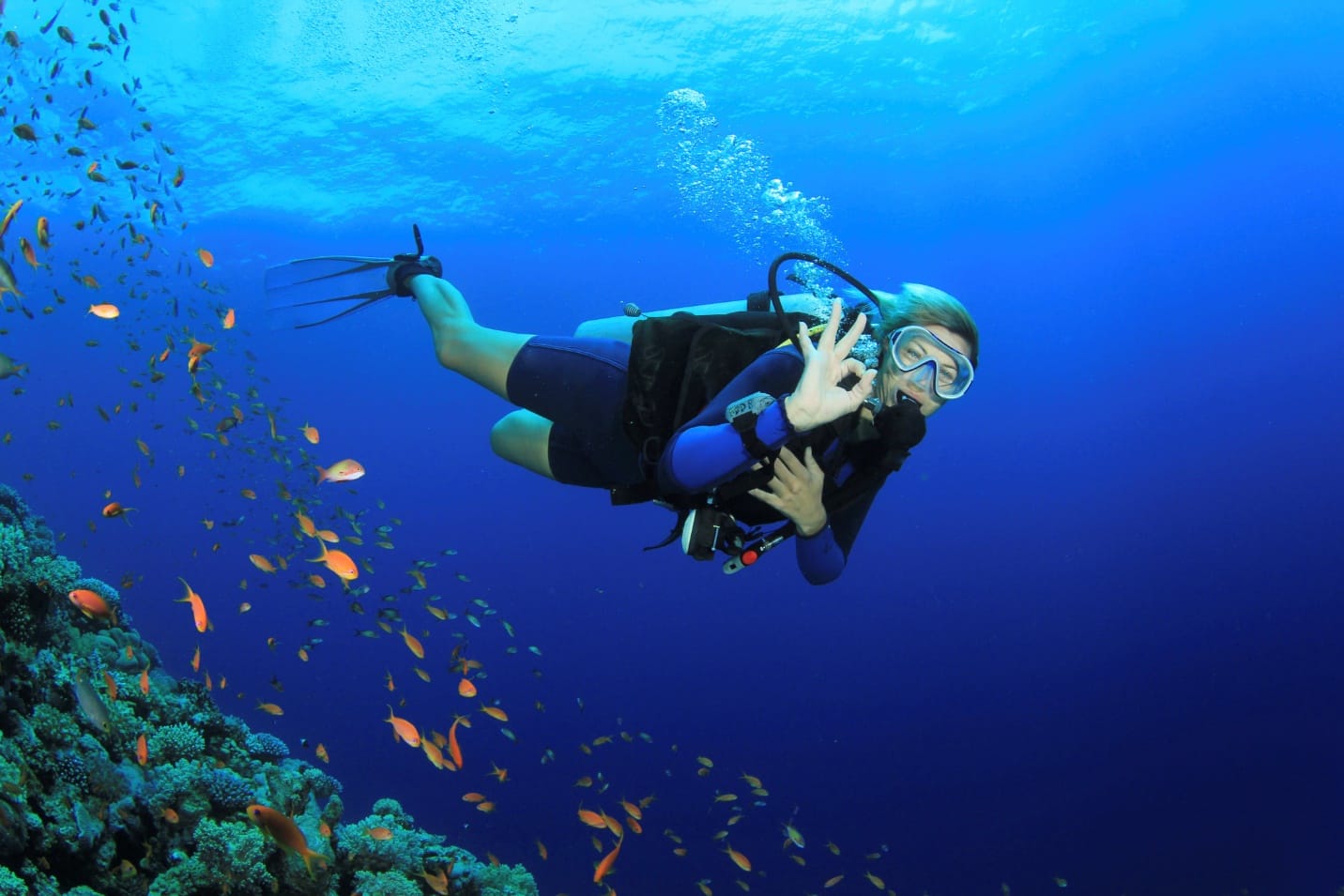 The locals have inhabited Cham Island for about 2500 years and there're many artifacts to prove the existence of Cham civilization in the past. You can find on this green island a biodiversity area of considerable size with a wide range of flora, fauna marine life species.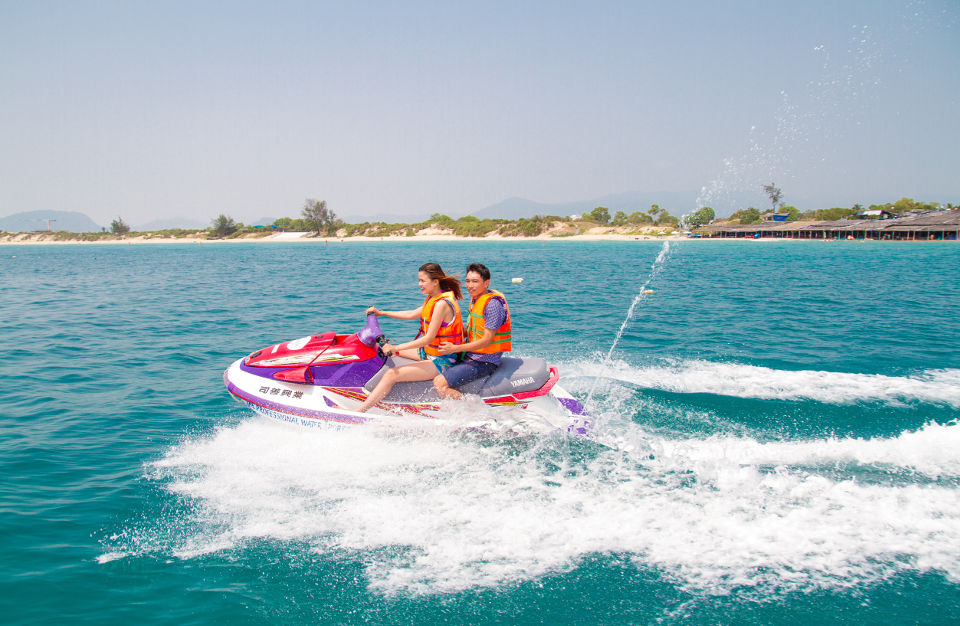 Cham Island is a cluster of eight islands which are Hon Lao, Hon Dai, Hon Mo, Hon Kho Me, Hon Kho Con, Hon La, Hon Tai and Hon Ong. Hon Lao is the main island here and also most visited island with most activities.
There are seven beaches on Hon Lao and Bai Bac, Bai Ong and Bai Chong are the most beautiful and suitable for swimming. Once visiting Cu Lao Cham, you'll have chance to visit Cham Island Marine Museum, Cham people's Ancient Well, Hai Tang Pagoda, and Tan Hiep Market. Activities to enjoy on Cham Island are snorkeling, trekking and island hopping….
*Note: You might want to note that Cu Lao Cham doesn't allow the use of nylon bags so refrain from bringing them.
>>> Cu Lao Cham is a perfect destination in a Central Vietnam Coastal tour:
Ly Son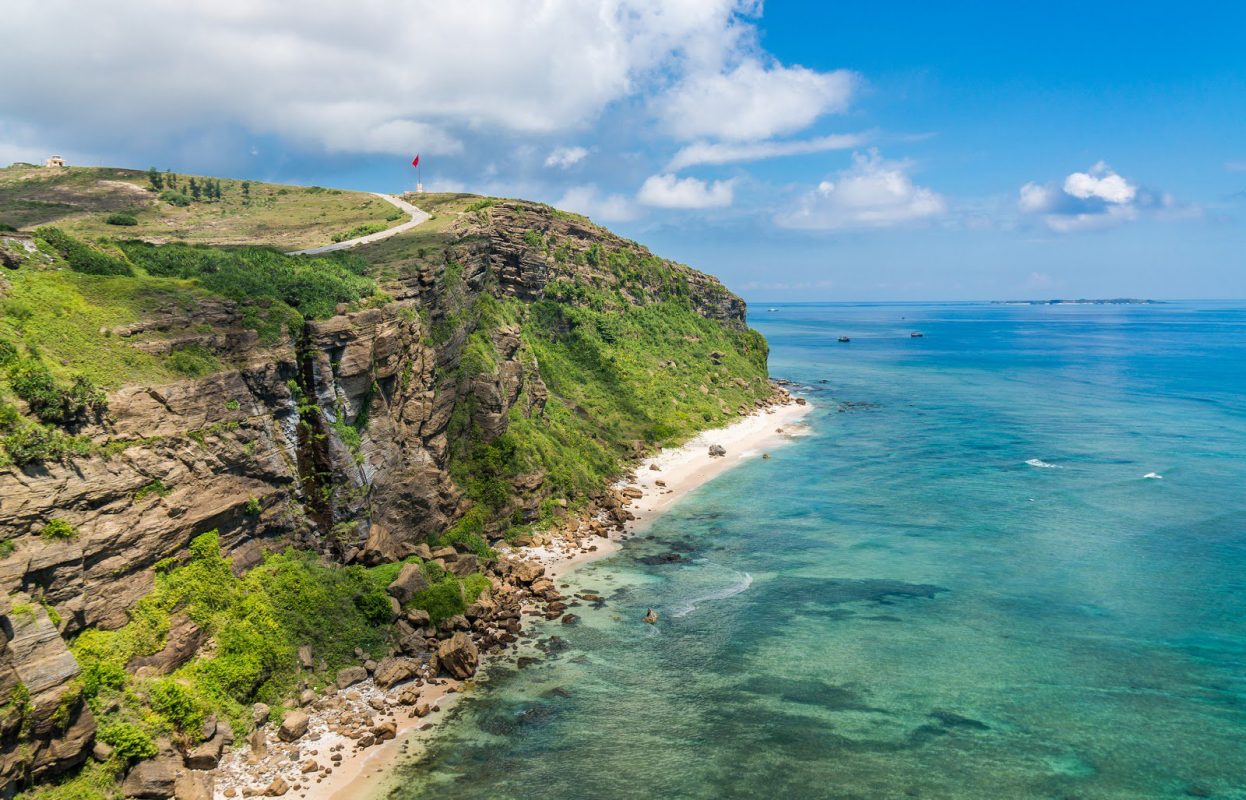 Known as Cu Lao Re, Ly Son is an district of Quang Ngai and is among the largest islands in Vietnam with a population of 20,460. There are two islands belong to Ly Son district: the main island Ly Son and Cu Lao Bo Bai (Little Island). Each island has a different charm and appeal.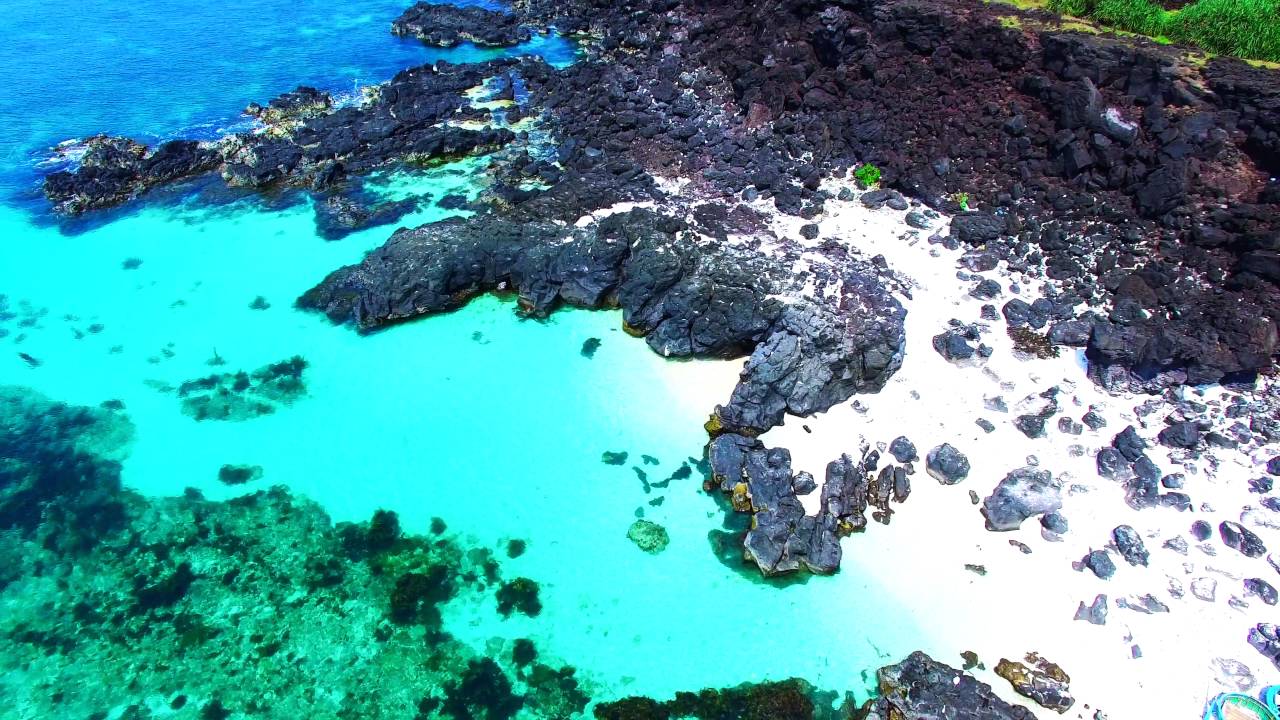 Like Cu Lao Cham, Ly Son is also home of a 3000-year-old culture and civilization. The very first prehistoric inhabitants of Sa Huynh culture and Champa culture were believed to exist around the first century AD.
There are a lot to do on Ly Son which fit just right for a 2-3 day trip to Ly Son. Visit Mount Thoi Loi for a majestic scenery of the island and the ocean. This mountain is actually an extinct volcano that has a freshwater lake on top which supplies water for both main and little island.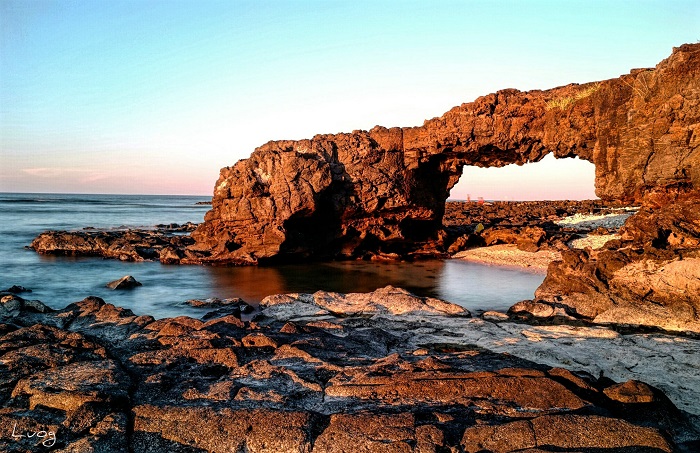 Hon Mu Cu or Cong To Vo is the perfect place for watching sunset. You can visit Little Island via canoe or speedboat. The Little Island is known for the crystal clear water and beautiful coral reefs.
Binh Hung Island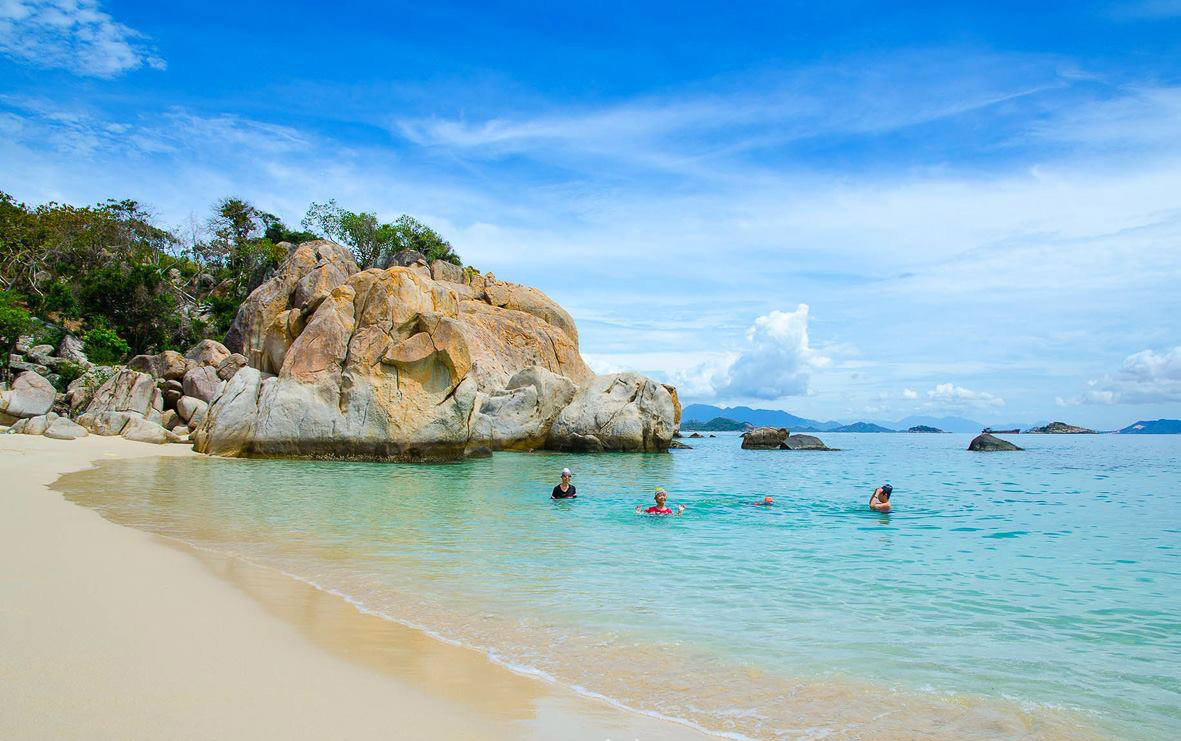 Binh Hung is located right next to Binh Ba Island and only is 30km away from Cam Ranh city and about 80km away from Nha Trang. Like Binh Ba, Binh Hung beauties remain unspoiled by tourism and unlike Binh Ba, Binh Hung is open for visiting and tourism activities.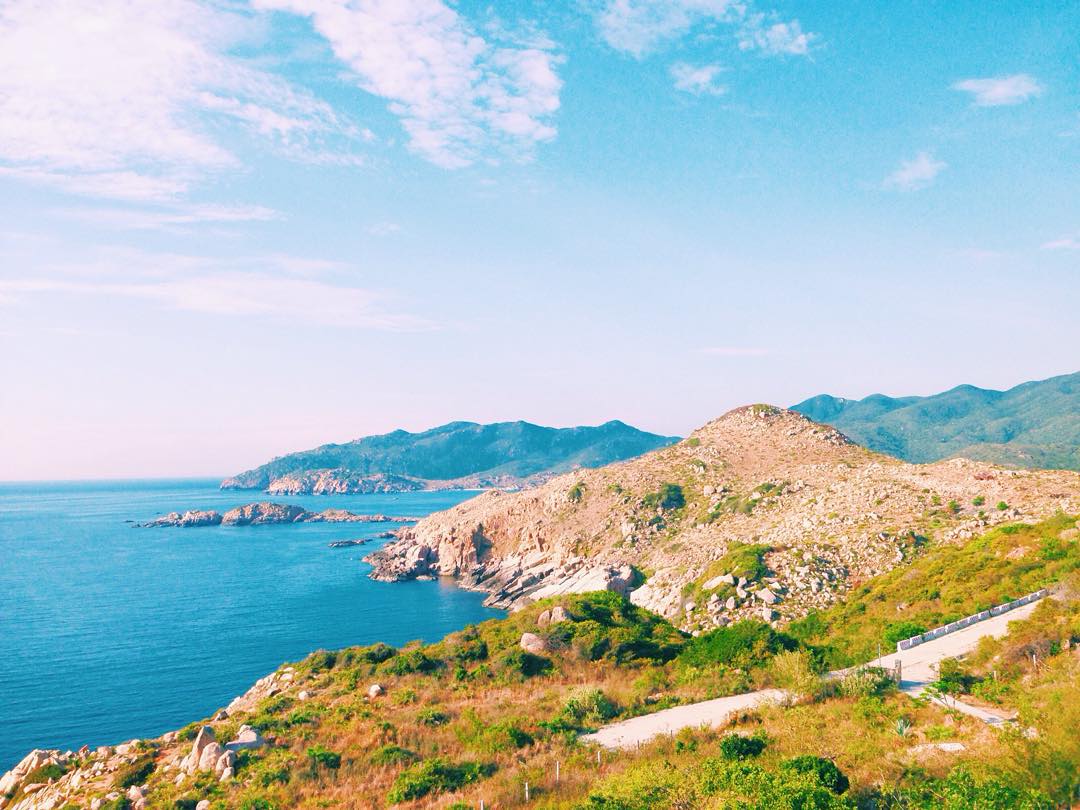 Binh Hung is the perfect way to get away from the dusty, busy and noisy city life to be surrounded by gentle emerald water, white sandy beaches and green fields. Get to Freshwater Beach to enjoy swimming time and washing in the Freshwater running down from Nui Chua Mount nearby. Other beaches worth visiting are Banana Beach, Tamarind Tree Beach and Egg Stone Beach.
Come to Binh Hung, don't miss trying the delicious seafood dishes here.
Hon Mun Island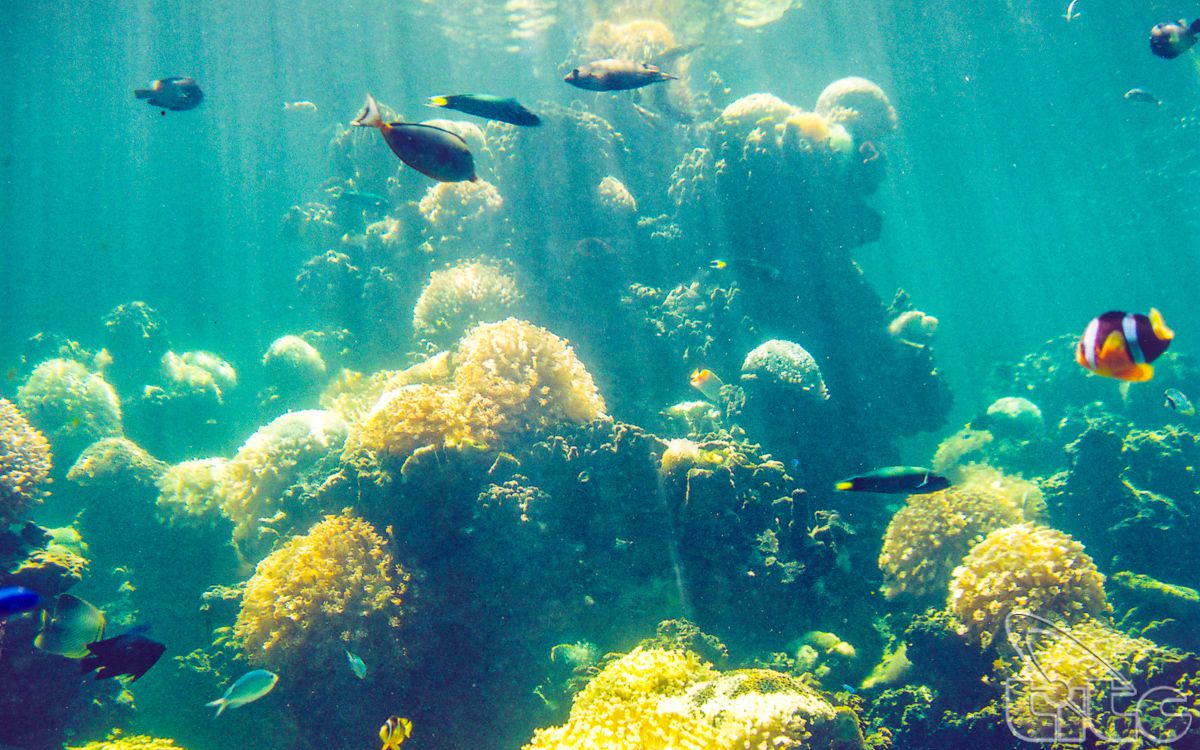 Hon Mun is located in Nha Trang bay and is known for its biological diversity with a wide range of sea creatures of which 350 species of corals, accounting for over 40% of all hard coral species in the world. Hon Mun is also the very first marine protected area in Vietnam where you can enjoy snorkeling, diving, watching the corals from a glass-bottom boat or walking under the sea to admire the coral reefs.
To visit Hon Mun, you can hire a boat to visit Nha Trang Bay islands.
South Vietnam Islands – Leisure on the Tropical Islands
---
Phu Quoc Island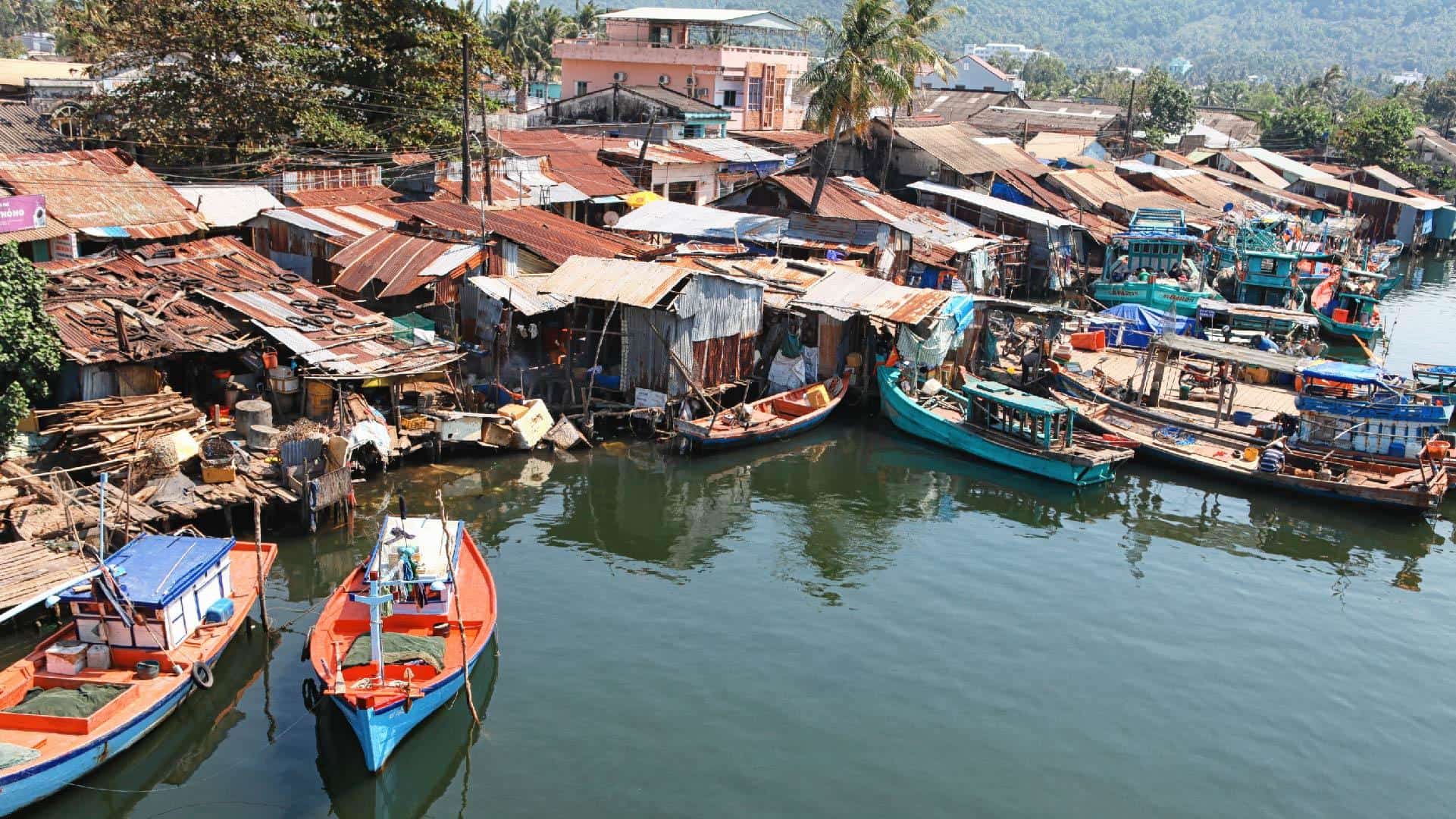 Phu Quoc has some of the most beautiful beaches in Vietnam such as Sao Beach and Long Beach. Phu Quoc is also the largest island in Vietnam, having its own biology system with mountains, forests, and marine areas.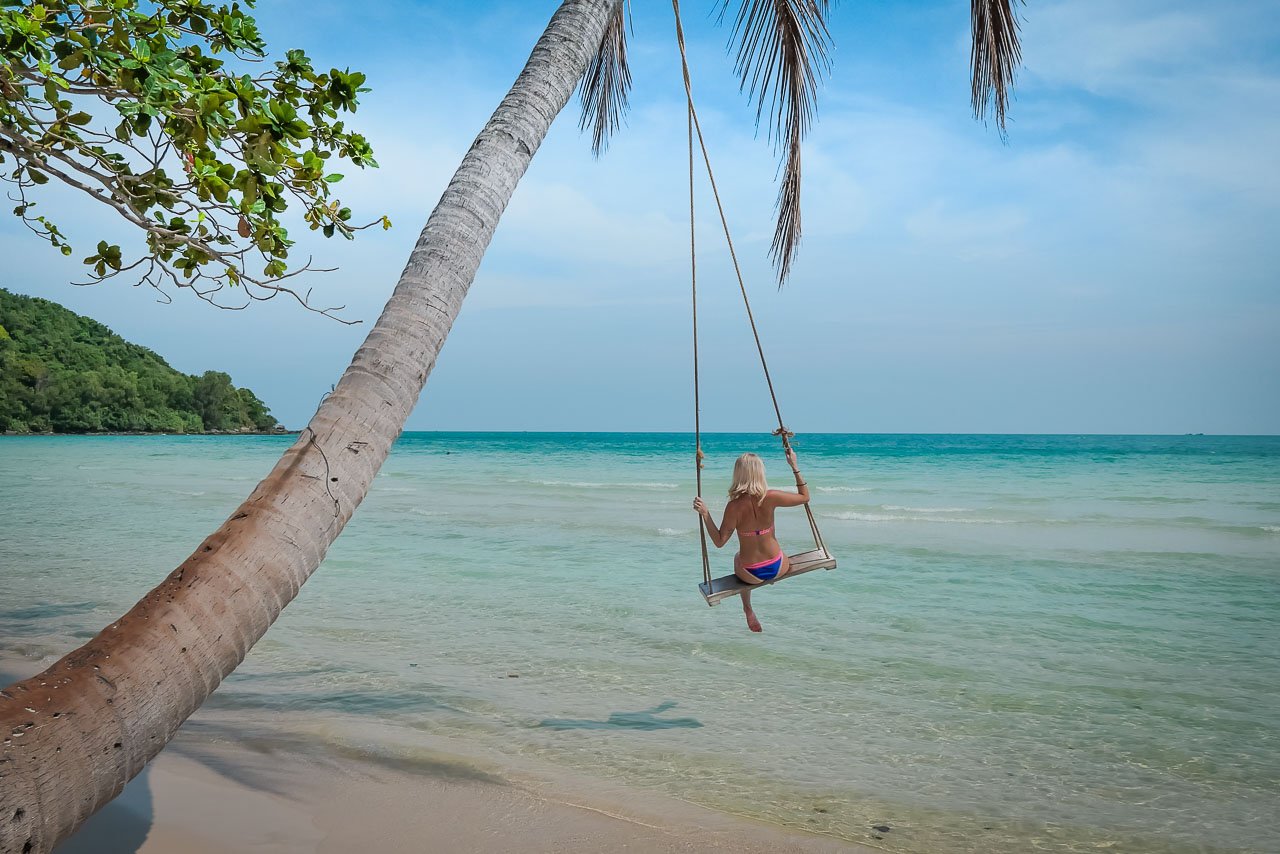 People has been living on Phu Quoc centuries ago, fostering a local culture reflecting deeply the fishing culture in central and southern Vietnam. You can have chance to see the life on the island as you roam around the island, visiting workshops after workshops, farms after farms….
Best beaches to spend time on Phu Quoc: Sao Beach, Khem Beach, Ganh Dau Beach, Long Beach….

Best islands near Phu Quoc: Fingernail Island, Coconut Island, Rom Island and Pineapple Island…

Best activities on Phu Quoc: trekking Phu Quoc National Park, riding in a jeep car exploring the island, snorkeling, diving and other water games….
Con Dao Island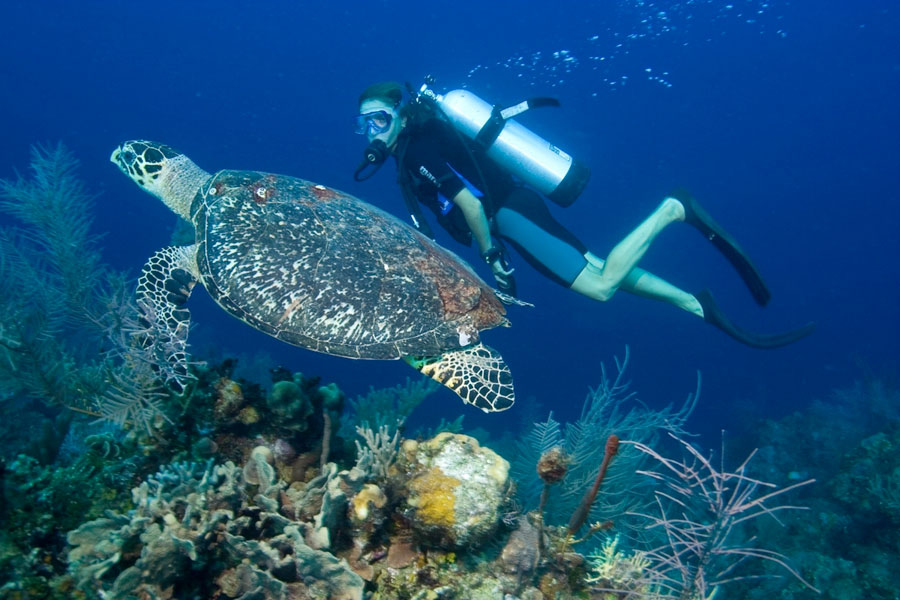 Con Dao is the place to go when you don't fancy an island like Phu Quoc. Con Dao has the ambience of an unhurried paradise where the beaches, the forests and the mountains have the most presence. There is only one road on the island, two traffic lights, one gas station, one airport, Con Dao prison and many beaches to discover.
Con Dao is a cluster of 16 islands and islets in South sea of Vietnam which are also 155 miles away from Ho Chi Minh city. The main island is also the largest island with most attractions and things to enjoy. Its population is about 6000 individuals so you don't have to worry about the lack of services and facilities.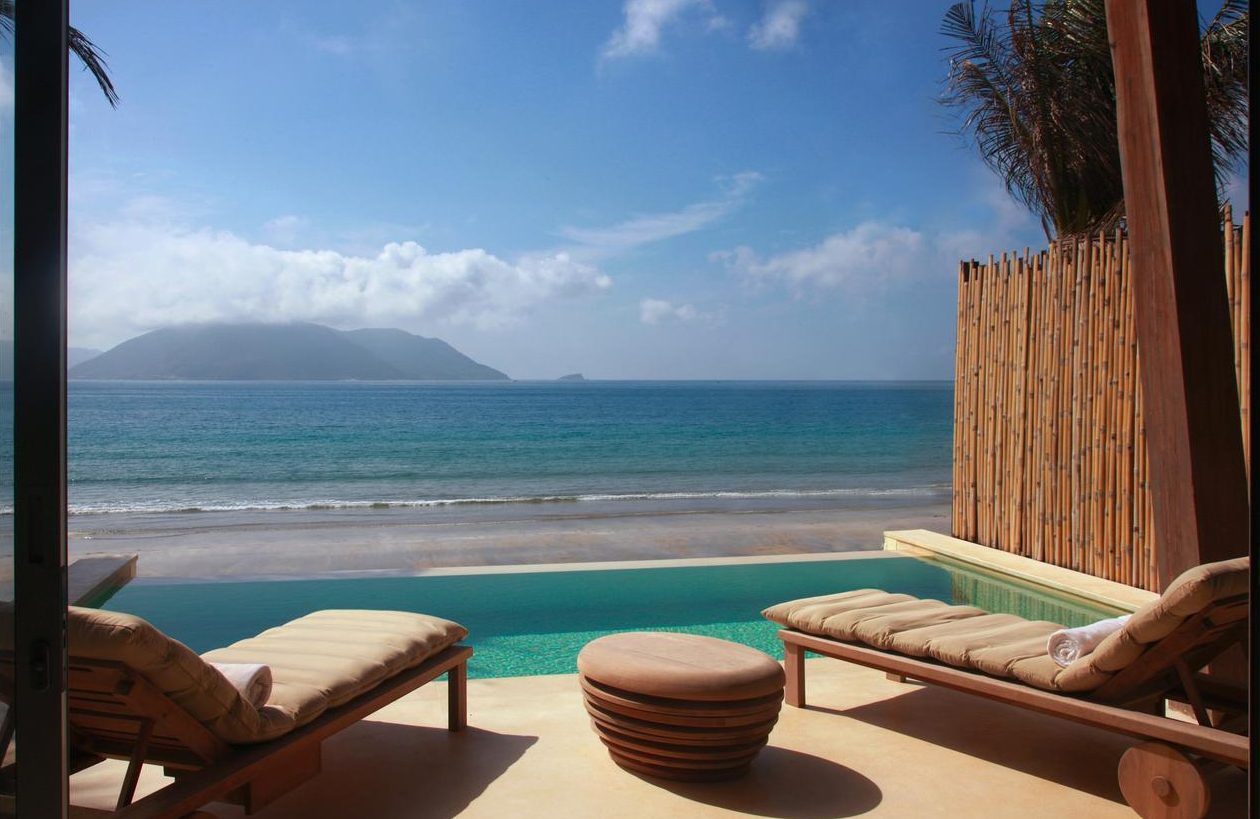 There are many beautiful beaches on Con Dao island, best of which are Bai Nhat beach, An Hai beach, Dam Trau Beach, Dat Doc Beach and Lo Voi Beach…. If you're an active traveler, you can also challenge yourself by trekking to Con Dao National Park. A turtle conservation activity is held every on Con Dao where newly born turtles are helped coming back to the sea.
And while in Con Dao, don't forget to pay a visit to the sobering Con Dao prison where many Vietnamese patriots were tortured and killed in the most inhumane way by French and American troops.
>>> See our perfect itinerary to Con Dao Island:
Want a perfect island hopping in Vietnam this summer? Contact our travel expert by sending your request to booking@asianwaytravel.com.