Eight nautical miles off the coast of
Hoi An
, a cluster of eight islands known as
Cham Island
, or Cu Lao Cham, offers visitors a little getaway. The main island Hon Lao, the largest and the only one inhabited, is less than two hours' away by public boat – or a harrowing zip across by speed boat. It boasts beaches, diving, snorkeling, seafood and one very scenic drive. If you're impressed with Hoi An's An Bang Beach, wait until you see Cham's white sand and sparkling turquoise waters.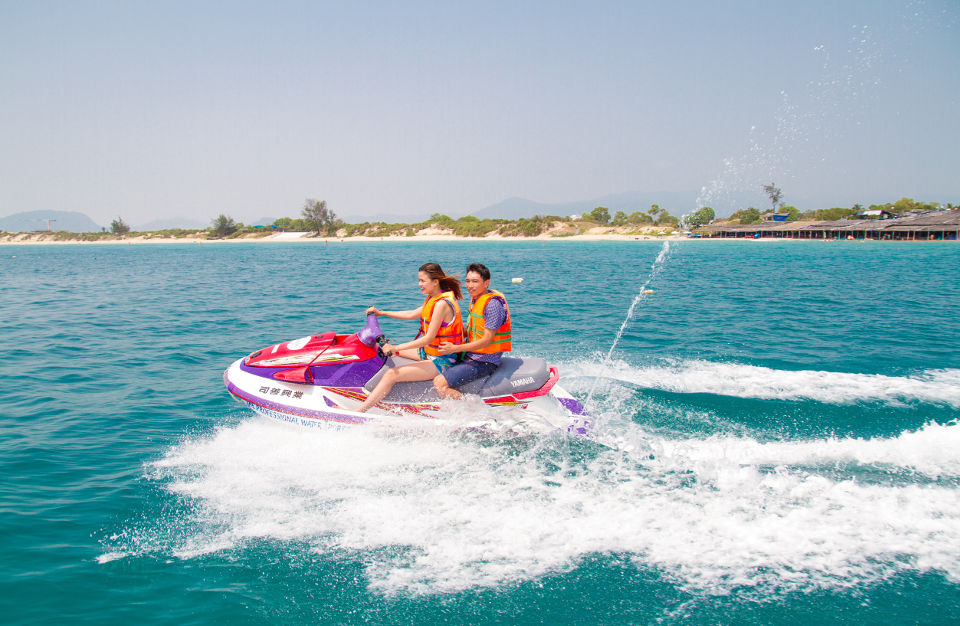 The best time to visit to Cham island
March-August every year is a good time for visiting Cham Island. At this time, the weather is warm, sunny, clear and calm sea. Do not go in the remaining months because of storms, rough waves, islands become isolated areas.
If you want to combine your trip with visiting the lanterns of Hoi An ancient town, you should go on the full moon day of the lunar months. But note the 14th is more sparkling than the 15th.
Or if you want to participate in the religious culture of the islanders, you can choose to go on festivals such as: Cau Ngu Festival (April 3-4 in the lunar calendar) or Yen's Nest death anniversary (on March 9-10 lunar calendar).
How to get to Cham Island

There are 3 ways to get to Cham Island. Either by ferry, speed boat or package tour. However, the package tour is the most common option because you will have more time to discover the island than the other option.
With the other options, be careful because if you are late for the boat getting back to the mainland, then you will be stuck on the island.

+ Public Ferry Hoi An to Cham Island
The public ferry is a much slower mode of transport than the others, but it's also one that is much kinder on your wallet—and your stomach. It travels to the Cham Islands once every day, and it can be caught from two locations, An Hoi and Cua Dai Pier. It is recommended to go the An Hoi Pier if you're traveling as a group of three or less.
If you're traveling with three or more people, we'd suggest catching the ferry at Cua Dai Pier. You'll have more time to get your things together in the morning, and it will be the same price if not cheaper than catching the ferry at An Hoi.
+ Hoi An to Cham Island by Speedboat
Traveling by speedboat is the fastest way to reach the islands, taking only around 20 minutes. The average price is around 300,000 VND (13 USD) for a one-way trip. While you can book directly with captains at Cua Dai Pier, Hidden suggests going through your hotel or a travel agent. So this way you have a business to go back to if any issues should arise.
To return to Hoi An from Hon Lao, there are a few agents in Bai Lang that will arrange a ride for you. Depending on the time of day, the price may vary on what boats are available.
Please note: Be aware that as the day moves on past 1:00 p.m., the chance of getting a speedboat back to the mainland will begin to dwindle. Getting one after 3:00 p.m. is rare. Plan your trip accordingly.
+ To Cham island by tour packages
This is the most common option. The tour packages normally include snorkeling, visiting beaches, a stop at one of the two villages, and a lunch. It provides you with multiple snorkeling spots and ample time to soak up some rays on the beach after the other tour groups head back to Hoi An. 
>>> See more things to do in Hoi An