Mua Cave (Hang Mua) - What to expect? Tips to travel
Down a sleepy road between rice paddies, Mua Cave is not terribly impressive, but there are panoramic views from the peak above. A stone staircase beside the cave entrance zigzags through the karst (beware the goat droppings) and it's almost 500 steps to a simple altar to Quan Am (the Goddess of Mercy). Look west for the Ngo Dong River winding through Tam Coc.

When is the best time to visit Hang Mua?
Summer months might be quite a challenge for you since climbing under the summer heat would be exhausting but the scenery from the viewpoint would be fantastic since the rice fields adorn the landscape so much more. 

How to get to Hang Mua Peak?
Hang Mua is fairly easy to get to. You can get to the place on the way to Tam Coc. Hang Mua is only 4-5 kilometers away from Tam Coc Bich Dong and the same distance from Trang An. A bicycling trip to Hang Mua is a perfect choice for those who love to emerge in the tranquil landscape of Ninh Binh countryside. 

What to see in Hang Mua?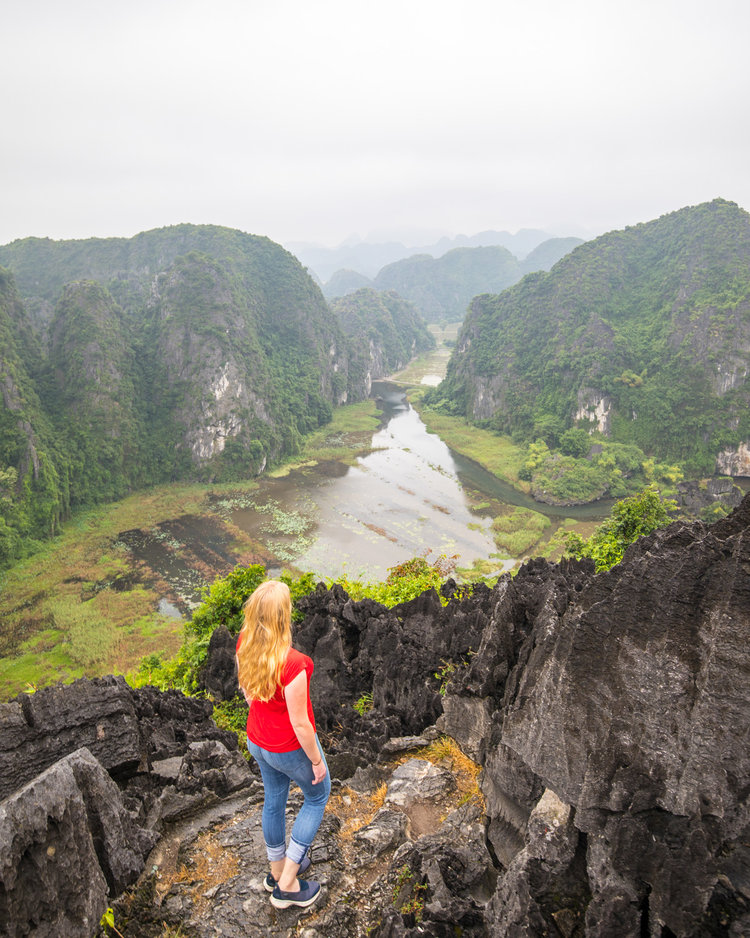 The name 'Mua' means 'dancing' relating to the story of a king of Tran dynasty came to this very place to watch the local beauties dance and perform.
 
As you climb from the foot of Mua Mountain to the viewpoint and back, you'll visit these spots: 

Hang Ho (Tiger Cave) – Hang Mua Viewpoint – Lying Dragon Statue – Mua Cave
When you reach the viewpoint, you'll see the panoramic view of Tam Coc which would be exceptionally gorgeous in rice season. 

You can challenge yourself by continuing to the Lying Dragon Statue on the very top of the mountain. A beautiful pavilion is built next to the statue, offering a great place to rest for visitors. There are 500 steps in total and few sessions can be steep, so you should distribute your strength wisely and bring water and allow an hour on the return.

*Admission is 100,000 VND/person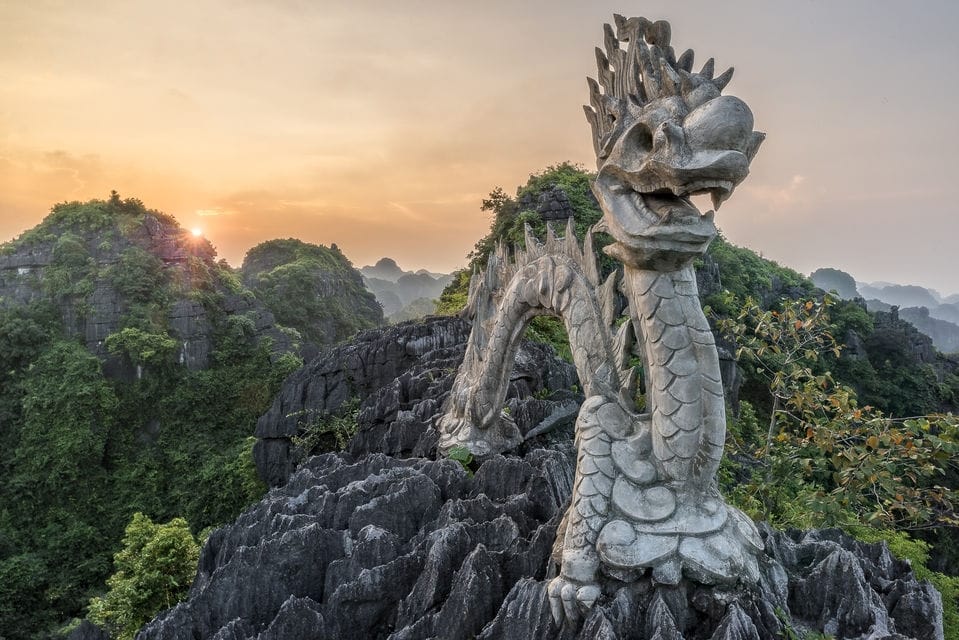 And it's not exaggerating that Hang Mua is the most Intagrammable spot in Vietnam right now! Need proof? We're gladly provide: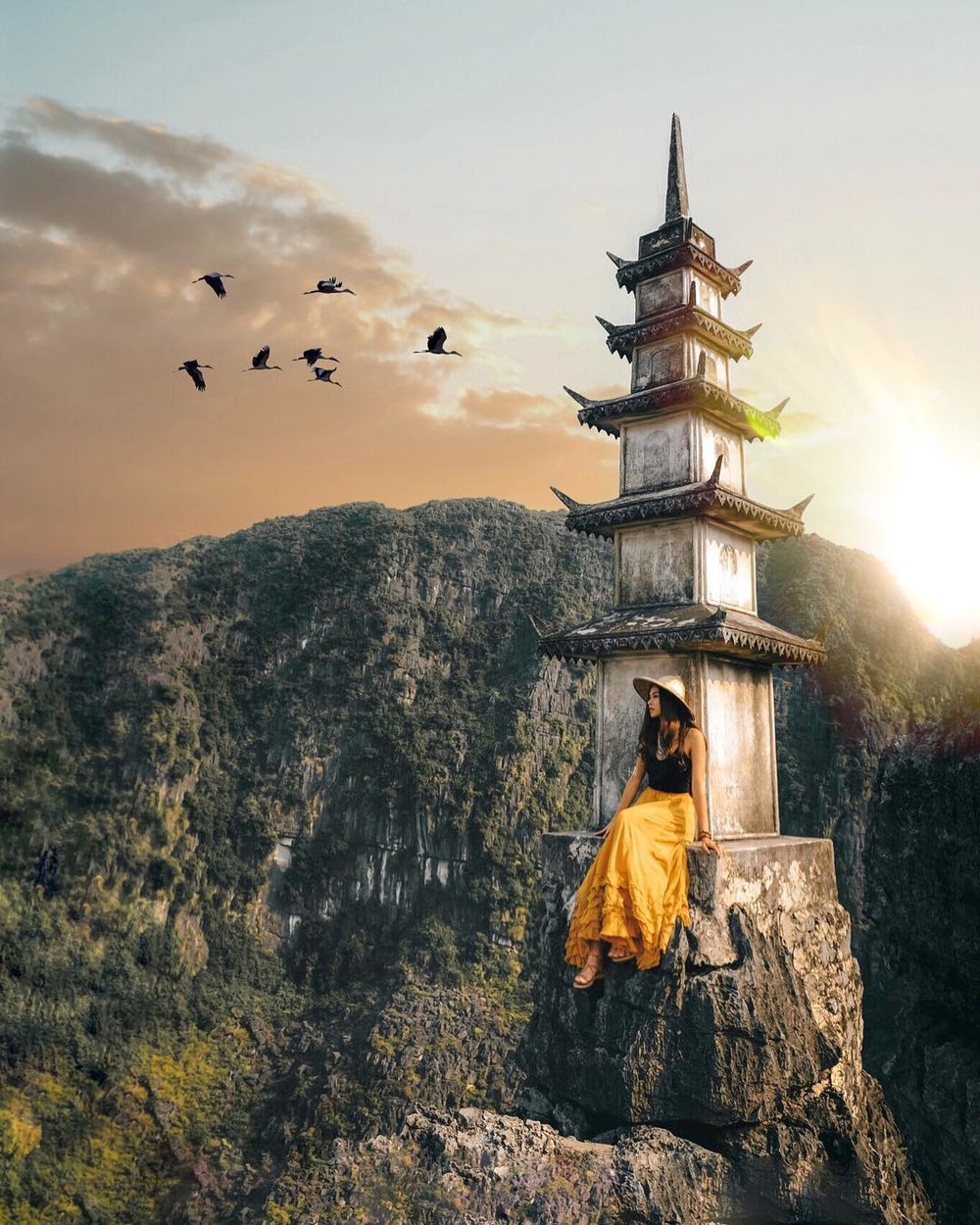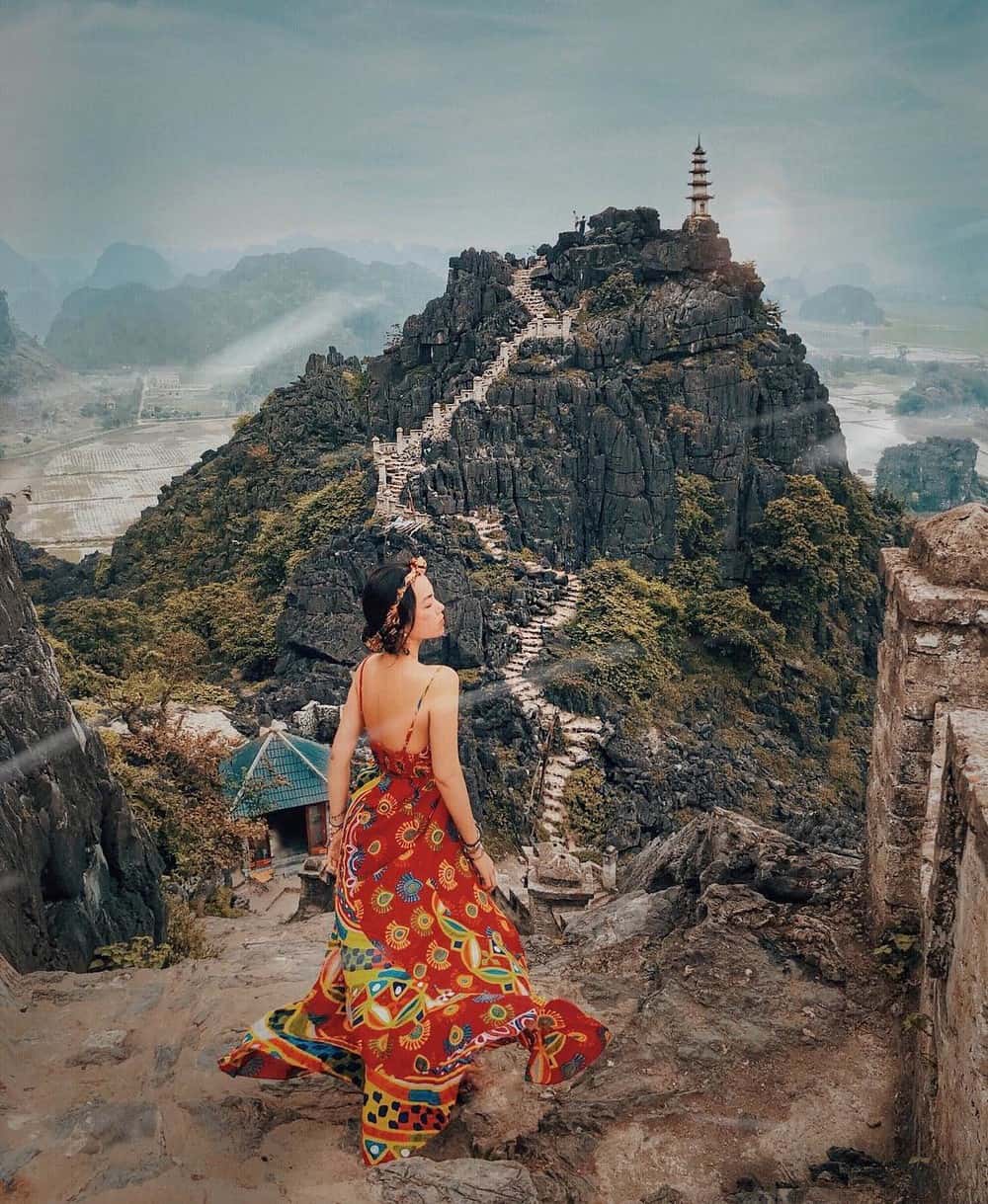 ---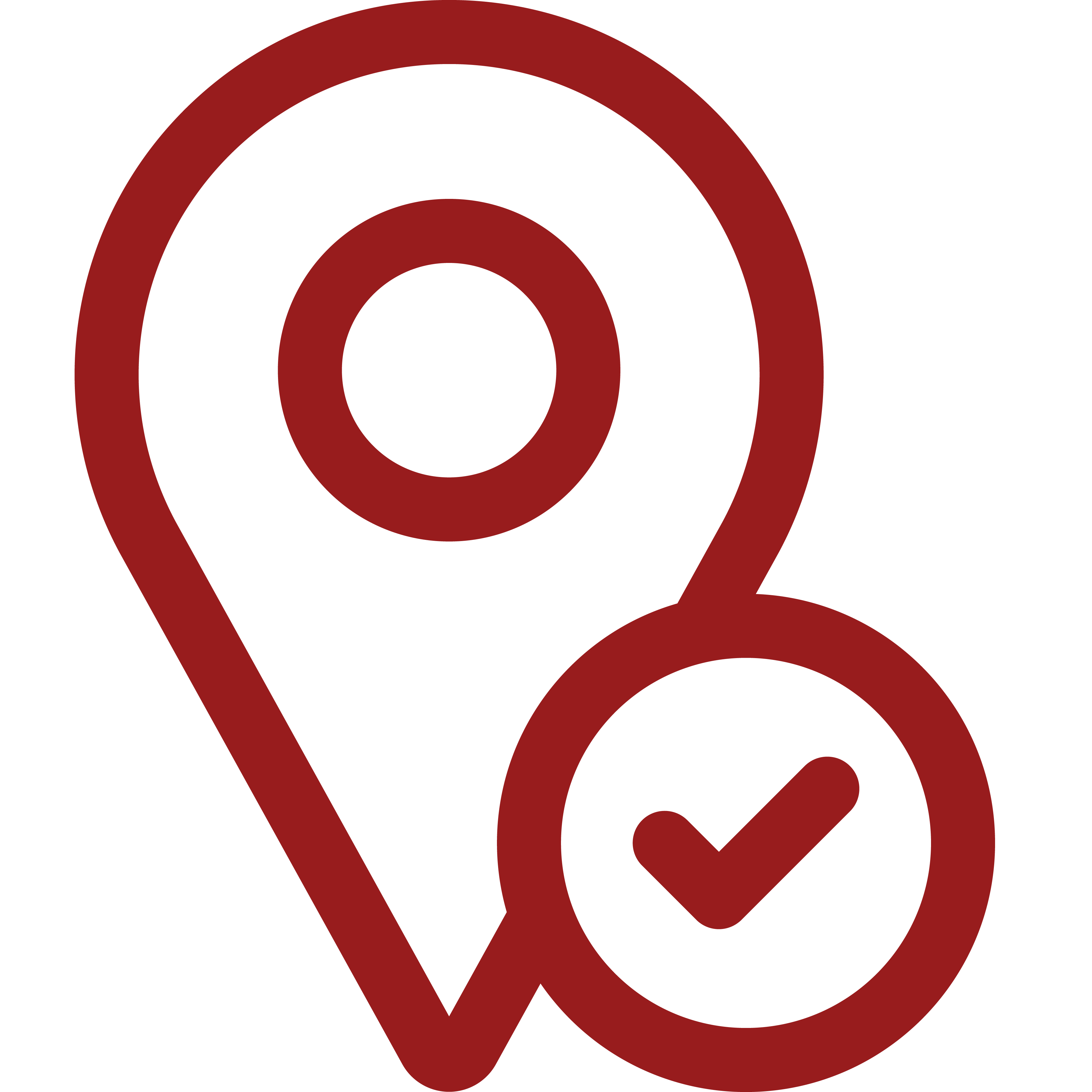 Recommended private tours to Ninh Binh : Hanoi – Ninh Binh – Halong 4 Days 


---

>>> See how to fit Hang Mua in your itinerary: Your Ultimate Ninh Binh Itinerary from Hanoi