things to do in Central Vietnam.
1. Immerse in the lush green jungles in Quang Binh
Since when
Phong Nha Ke Bang
was recognized by UNESCO as a World Natural Heritage Site,
Quang Binh
is widely known as a kingdom of stunning caves such as Son Doong, Phong Nha,
Paradise Cave
, En Cave and the like, which are bounded by a large area of the forest. Though it is home to a wide range of adventurous experiences that require extensive training and skills, Quang Binh still has a lot of places to enjoy the greenness of nature, escape from the stressful work and play less-risky games. One of them is
Ozo Treetop Park
, which is the first park nestled inside a primary forest- Phong Nha Ke Bang National park and has the longest complex of treetop and water activities in Vietnam.
For those who do not want to play any games, just stroll around the park to have a taste of woodsy fragrance and immerse yourself into poetic surroundings under the shade of thousand-years-old trees or along the wooden path that runs along a peaceful stream. Besides, the camping zone with a Vietnamese restaurant around is a good option for relaxing after an exciting day and enjoying the local cuisine.
For adrenaline junkies, there are various activities to enjoy above… the trees or on the stream such as high ropes & obstacle course, treetop zipline, cave exploration and water sports. 
Ozo Treetop Park
offers 3 packages with different activities and level of risks as follow:
Package 1:  You can challenge yourself with treetop zipline and 16 high rope & obstacle course (average height from 5-7m). You can also enjoy kayak rides and experience supping on Ozo stream. This package lasts in 3 hours and costs 200.000vnd/pax for adult and a half-price for children (1m-1.4m in height).
Package 2- Ozo Stream Challenge: Lasts in 4 hours and costs 750.000vnđ/pax. It allows you to experience everything in package 1 and 1km Stream wading Challenge 
Package Ozo 3 – Conquering Ozo Cave is the longest and most challenging package with 8 hour- duration in total. Its price is 1.050.000vnđ/pax. During this, you will have to swim, climb and explore the cave, then trek through the stream and finally enjoy activities at the park.
Ozo Treetop Park
is situated on Highway 20 Victory and bordered by Tra Ang river to the East and South, which is 12km far from the center of Phong Nha. Thus, to reach this place, you can choose from:
Renting a motorbike (200,000 VNĐ/ day) and drive your self
Getting a taxi from Phong Nha which costs from 200,000 to 300,000 for one way.
This activity is not included in our tours in Quang Binh, however, we can do a customizable trip with this experience as you request. It is the safest and most convenient way to explore Quang Binh.  Take a look at a tour that includes Quang Binh.
Vietnam Heritage Tour – 12 Days

Highlights: The tour is designed to get you to the best bits of Vietnam heritage where you can enjoy all of the country's cultural as well as natural most special features just within 12 captivating days

Price from: US$ 1,380/pax
2. Admire the true beauty of traditional art in Hue villages
As the old capital of Vietnam in Nguyen Dynasty,
Hue
still keeps the memories of the old days which are reflected in the walls and palaces of the Imperial city, the tombs of Nguyen Emperors and some places like Vong Canh Hill, Thien Mu Pagoda and so on. However, to feel the depth of Hue soul and its hidden charm, just get out of the city and some
Hue handicraft villages
to drench into the art mood created by the artisans and the characteristics of a rural village in the Middle of Vietnam. Among several ones around Hue city, Thuy Xuan, Thanh Tien and Tay Ho create the most awe-inspiring atmosphere for any tourists.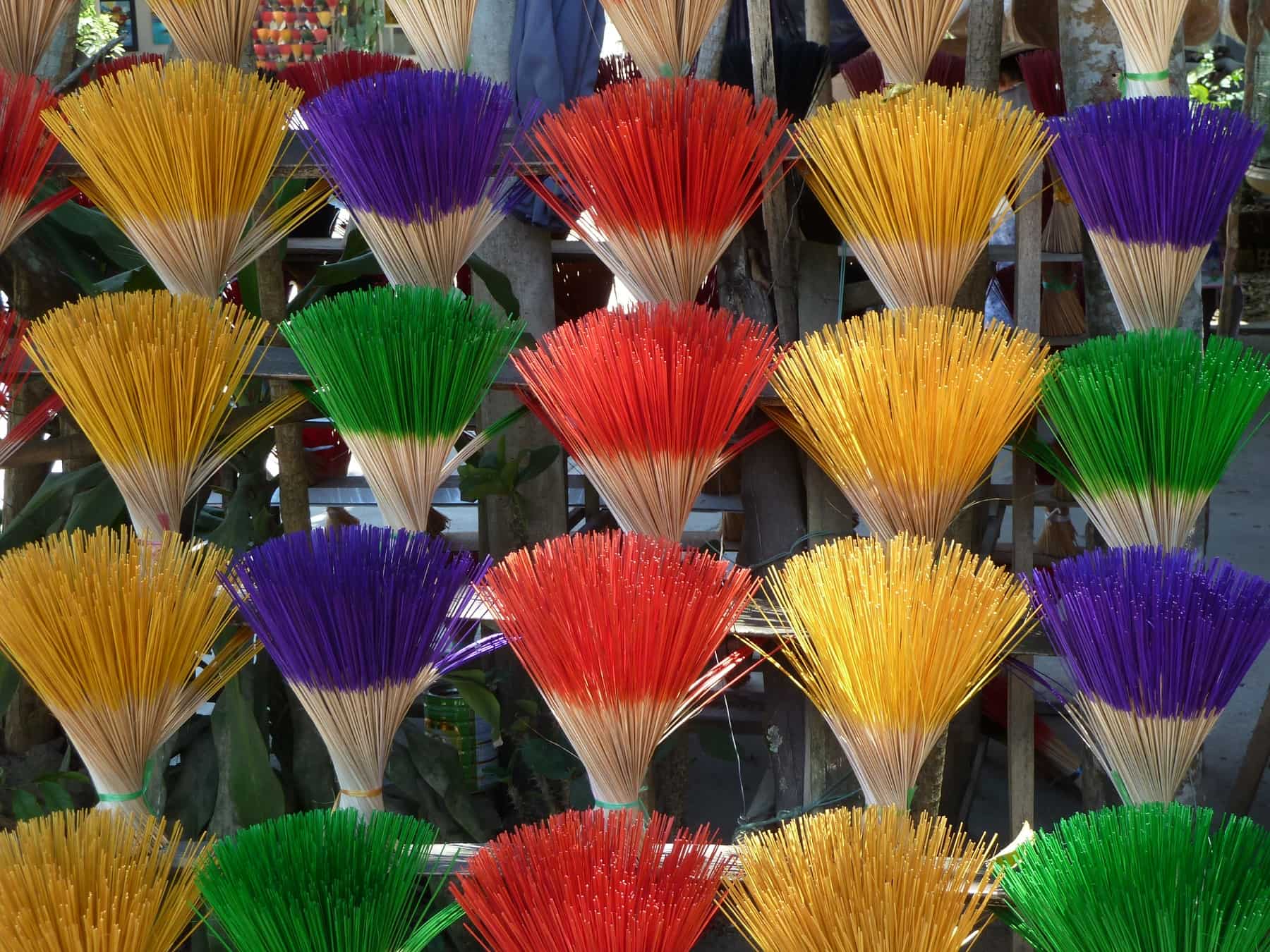 Thuy Xuan
is the name of an incense making village which lies
 on the way from the city center of Hue to Vong Canh Hill and the tomb of Tu Duc Emperor.  Nestled at the foot of Vong Canh hill and by the Perfume River, the incense village is painted with the rainbow color of bamboo sticks twisted like bunches of flowers right on the streets to the village. The aroma of sandalwood from every house that is the same as hundreds of years ago evokes the feeling of the old Hue in the previous centuries. 

Thanh Tien paper flower making village
is another color of Hue especially when Tet holiday comes. Come to see the magic happens when artisans in Thanh Tien commune turn natural ingredients like donax caniforms, bamboo and paper into pretty flowers that last for years.  Dating back 400 years ago, paper flowers are only used to worship ancestors or for religious rituals, nowadays, however, through the incredible expertise of artisans, they are one of the most important parts of decoration and 
aesthetics in Hue houses.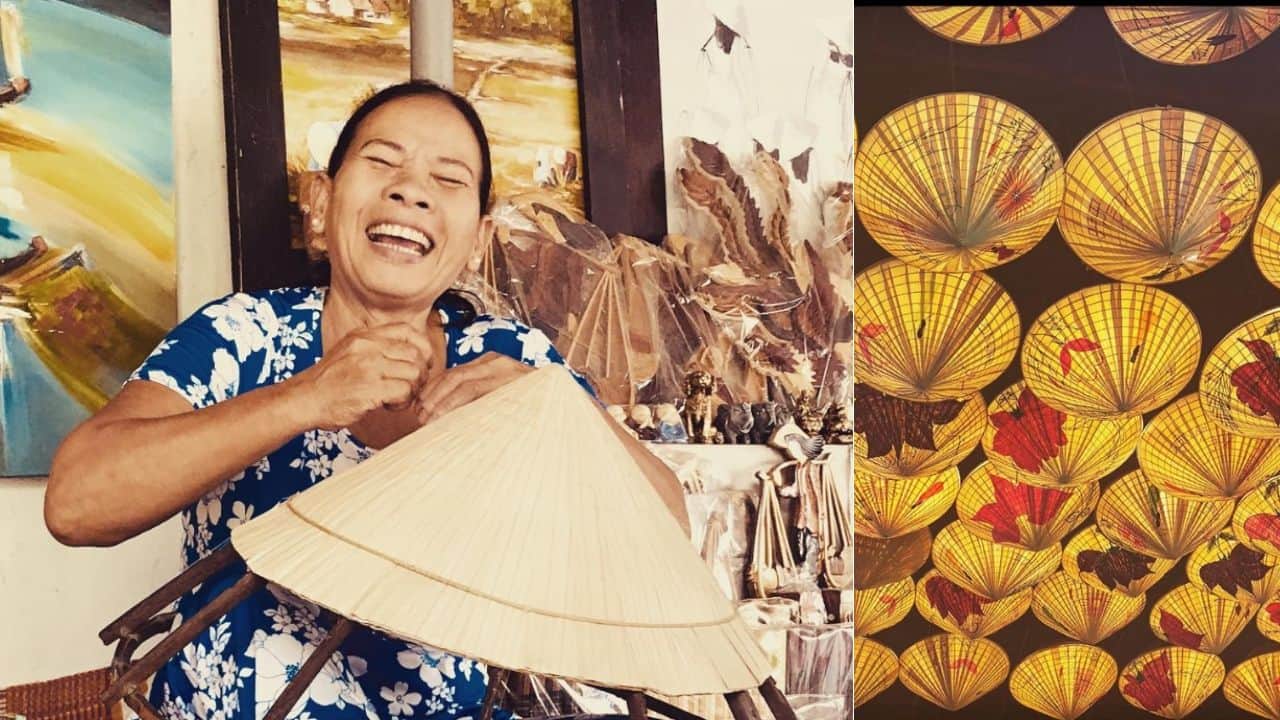 The symbol of Hue is the purple Ao Dai and the Poetry Conical hat which is originated from Tay Ho village in Hue.
Tay Ho commune
is situated on the bank of the Nhu Y River, in Phu Ho commune, Phu Vang District, 12 km from Hue City. The conical hat making is quite similar in any village but what makes Tay Ho different from others is that the conical hat is made with two layers of leaves and the artisans should be very skillful so that the hat still looks elegant despite the thick layers.
It is recommended to spend a day with a private tour guide instead of going yourself as you will have more insights and further understanding of these villages. Contact us if you want to arrange one day trip like that in Hue.
View more fascinating things to do in Hue
3. Feed your tastebud with royal cuisine in Hue Citadel
When it comes to Vietnamese cuisine, people just remember
street food in Saigon and Hanoi
with typical dishes like Banh My, Pho or Bun Cha and forget the importance of the culinary in the Middle of Vietnam especially in Hue. Unlike most cities in Vietnam, the citadel- Hue takes pride in its royal cuisine rather than street food and even street food is strongly affected by royal dishes.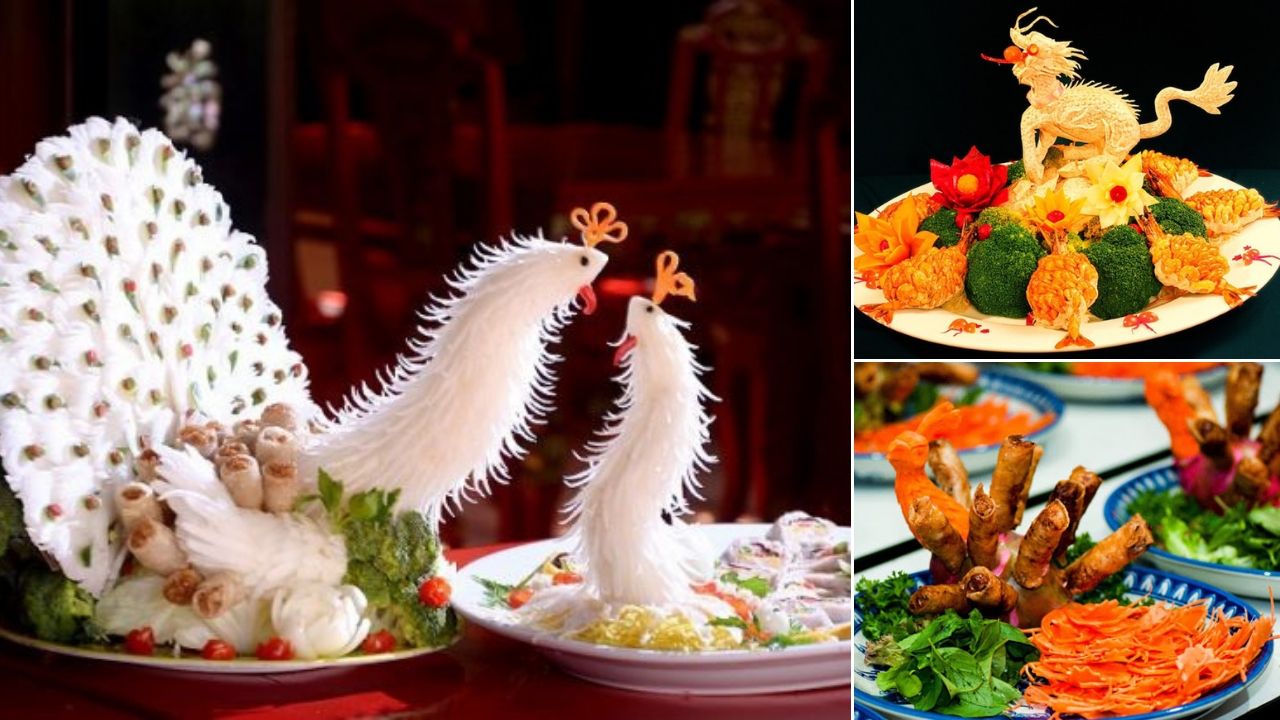 Dating back to Nguyen dynasty, the royal cooks developed their way of cooking to the level of art with the sophistication and refinement. Each of them, until now, was called an artisan. They set a rule for cooking meals that the tastes always come along with the decoration and all food elements must be are harmonized and have the highest quality. Also, the usage of plates, bowls, chopsticks, etc., needs to follow the certain regulations of the Dynasty. Thus, the royal food not only catches our eyes by its stunning look but also capture our tongue with its delicacy of flavor. The art of cooking royal food in Hue is often passed down to the next generation in the family of the cook, therefore, there are many dishes that could be eaten in a specific restaurant in Hue and some disappeared forever. Some dishes exist regardless of time and now become the symbol of Hue cuisine like: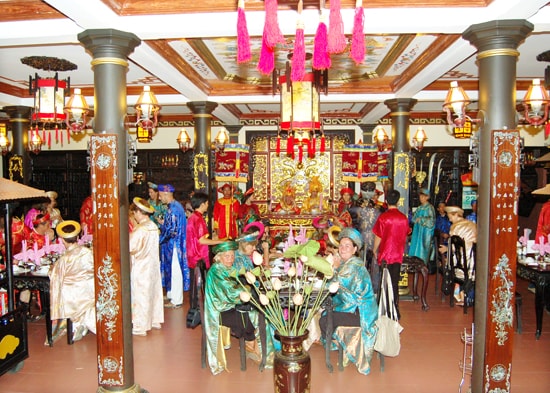 Hue Mussel Rice (Com Hen). It is made from white rice cooked with mussels, then adding some spices, mussel soup, fried noodles, cabbage, chili, peanuts, sprouts, black pepper, salt, cooking oil, pork skin chips and the like in.
Hue Beef Noodle (Bun Bo).  It is no doubt the soul of Hue cuisine. The white noodles are served with nutrient and delicious broth, beef and some species.
Peppery chicken soup with lotus seeds (sup ga ngo sen)
Famous minced shrimp wrapped around sugar cane (cha tom lui mia)
Springrolls presented in Phoenics style.
Luckily, at present, you could treat yourself with a
royal-style feast
in Hue 
like Nguyen Emperors had hundreds of years ago. In the adequate settings, you will be served like "the Kings and the Queens."  and even in their costumes. During the meal, there will be royal music performances that are called "Nha Nhac" to bring back the feeling of the old days.

4. Kickstart the new day in a rural fishing village of Da Nang.
Unlike normal people, the local fishermen in the middle of Vietnam often go for night seafaring to catch fish and just come back home when the sun rises. They often gather at a small local market to sell everything they have, thus, the fish market is the most exciting and crowded in the early morning.  It is quite hard to capture the daily life of these fishermen as most of the fishing villages are very far from the city center or near ones are too touristy.  That makes
Man Thai fishing village
an ideal place to experience the truly authentic life of local fishermen near
Da Nang city.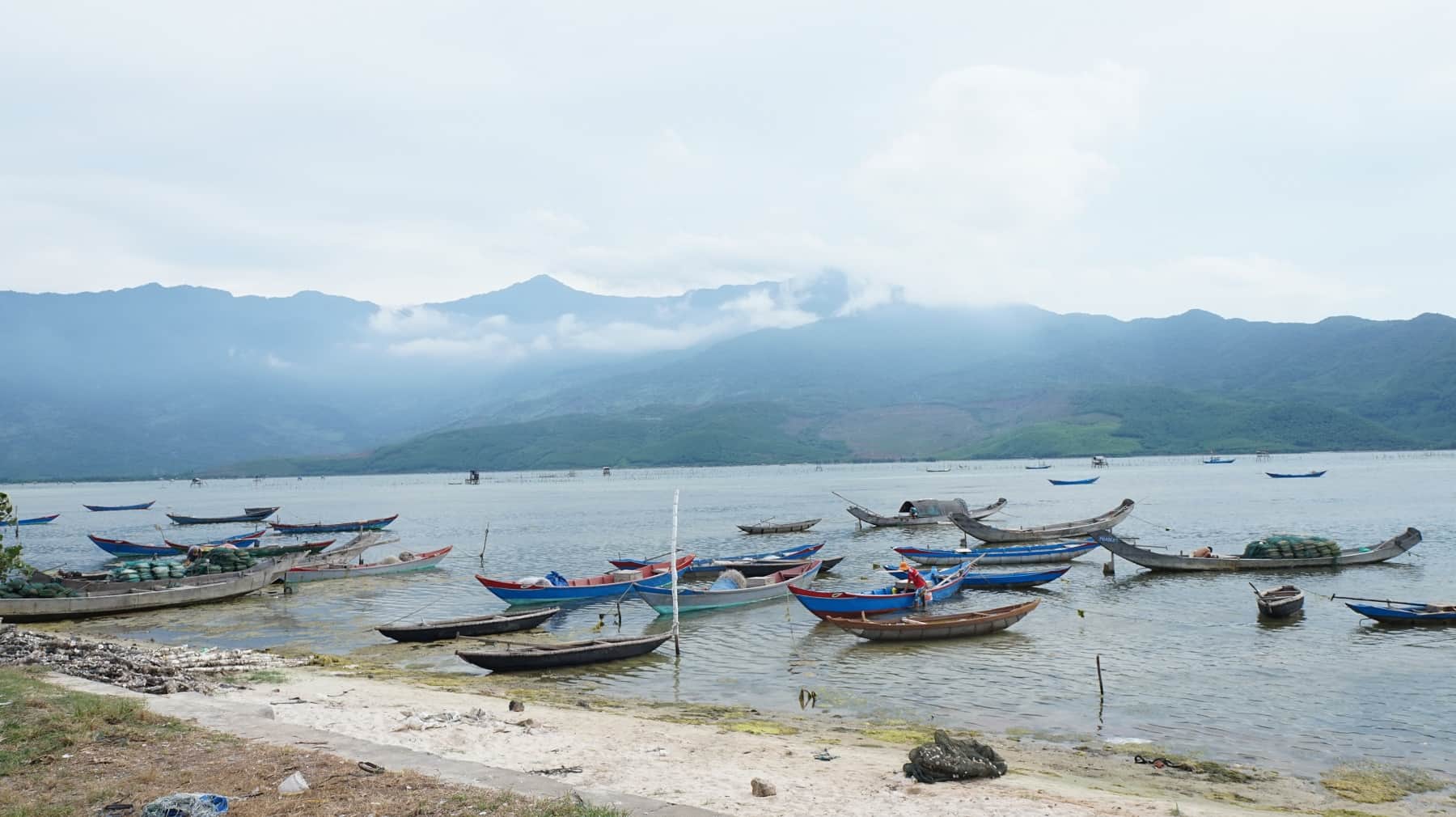 Located right at the foot of Son Tra Mountain, just 10km from the city center,
Man Thai Fishing village
still keeps the traditional way of catching fish.  Instead of using automatic one, local fishermen in the village use basket boat and sail manually to the ocean at night for a catch then back at the sunrise.  Take a closer look at their simple fishing tool and you can see, they are just made from a bamboo frame with the hull woven and lacquered to make it water-resistant.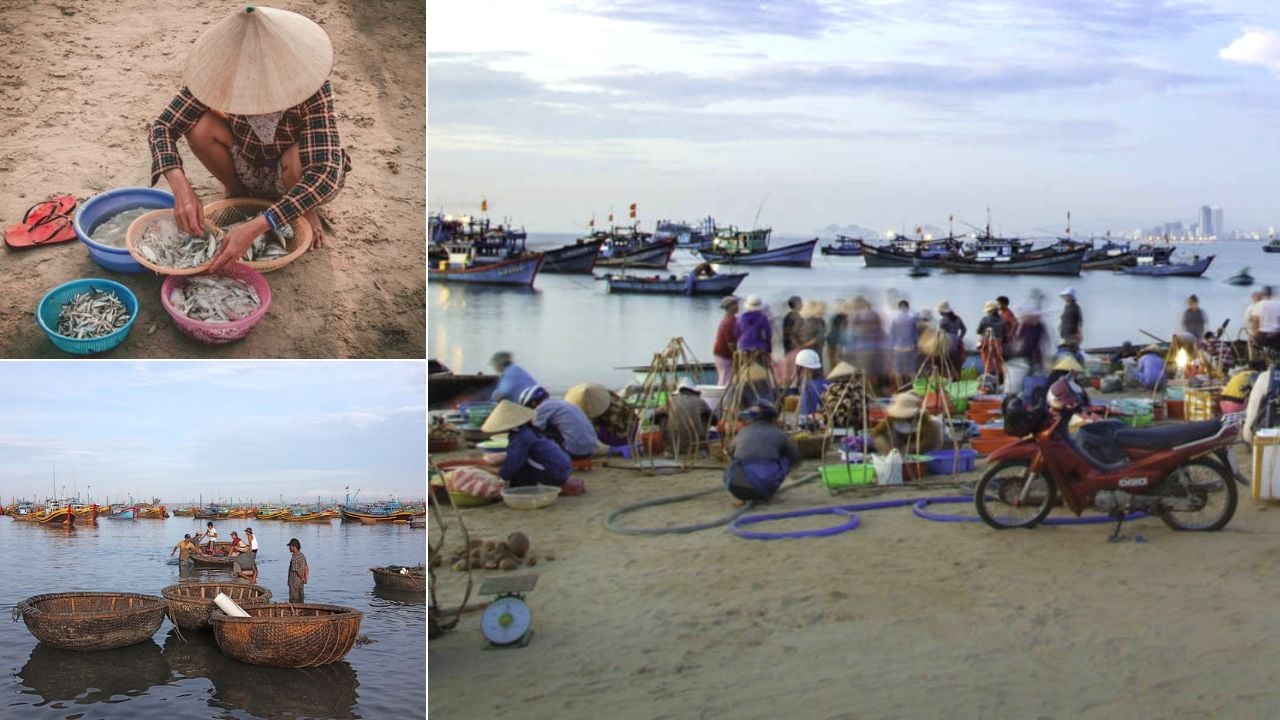 To observe the way they row their basket boats, collect the nets, you have to wake early in the morning and come to this place at least 5 am – 30 minutes when the sun rises.  After the first sunlight appears and when the sky is getting brighter, the calm sea and a tranquil village switch into a crowded and exciting market with local people everywhere. The yelling of sellers, the smell of fish associated with the saltiness of the ocean that awakes all of your senses. It's definitely a memory that you never forget when visiting Da Nang and Vietnam in general.
5. Become a farmer in  Tra Que village, Hoi an
Just 3 km from Hoi An,
Tra Que village
is the main vegetable supplier of Hoi An and takes its names from a 
sweet-scented vegetable that spice up Hoi An culinary and appear in daily meals of Hoi An people
. S
urrounded by the De Vong River and Tra Que Lagoon, Tra Que takes advantages of rich soil and water abundance to grow vegetables. However, what
 separates Tra Que from other villages is its local people treat their fields with love, care and no pesticides to ensure the quality of vegetables for more than 300 years.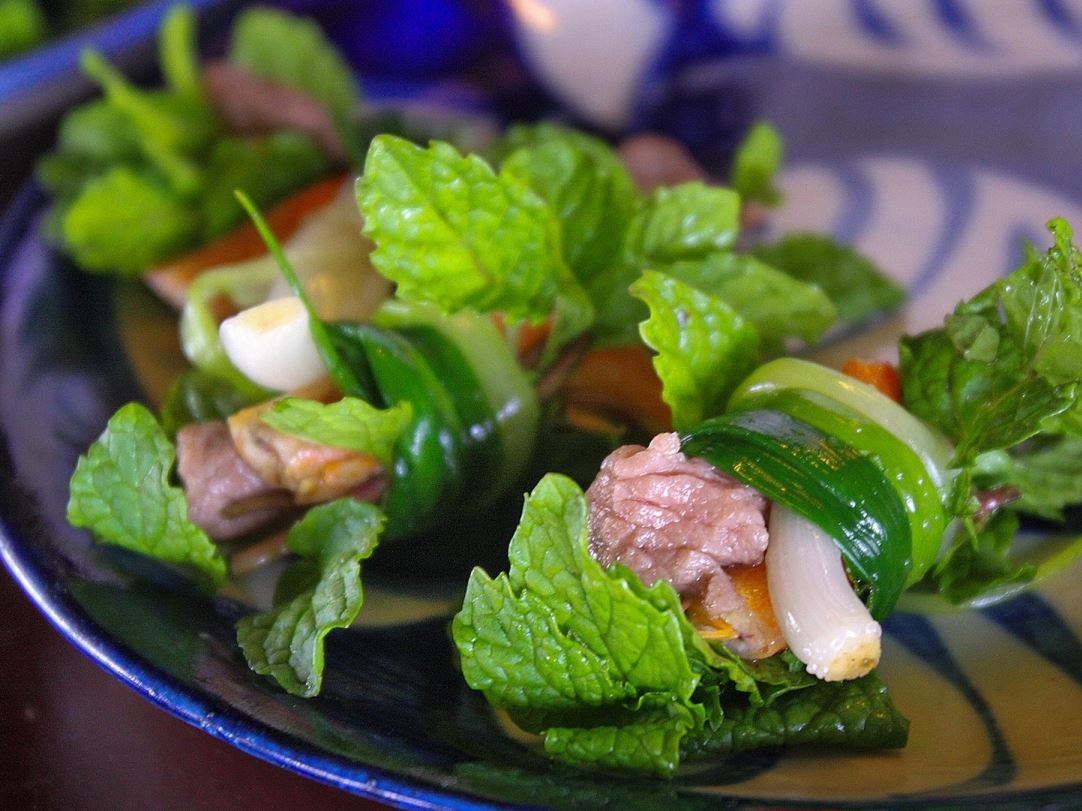 To soak into the idyllic atmosphere and taste fresh, sweet and safe vegetables, take a cycling day trip to this village and see it yourself. You will observe how traditional and local farming techniques maintain the extremely high standard of vegetables in Tra Que. Besides, you can practice some traditional farming techniques to learn how the farmers here work day by day and to appreciate their products more. That is the coolest thing to do in
Tra Que village
. Then you are taught to pick herbs and vegetables for the meal you may have for lunch or dinner later. 
>>Spare a day to visit Tra Que and Hoi An countryside on a bike with us


Cycling to Countryside – Hoi An Day Tour

Highlights: Enjoy a peaceful exploration of the villages around Hoi An, cycling through rice paddies, along narrow country lanes and trip to Tra Que Village to soak up the idyllic atmosphere and taste delicious vegetables.

Price from: US$ 25/pax
6. Explore the Underwater life in Ky Co, Quy Nhon
The S-shaped country-Vietnam has a long coastal line of more than 3000 km long, the majority of which lies in Central Vietnam. Therefore, besides hundreds of stunning beaches throughout the Middle, Vietnam owns a wide area of coral reef under the sea from Quang Ngai to Binh Thuan. Among all,
Ky Co, Quy Nhon
is emerging as a new destination for scuba diving besides crowded Nha Trang for the last 5 years.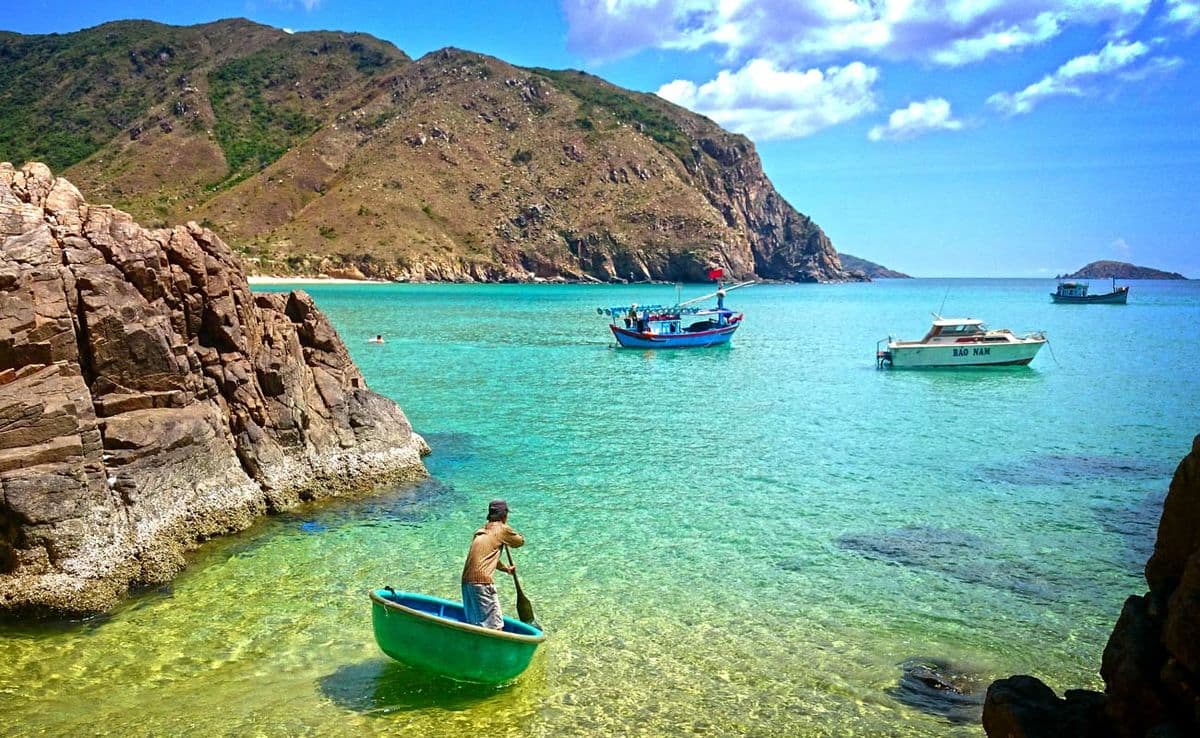 Fondly named, by local tourists, '
the Maldives of Vietnam
', Ky co beach is situated in Nhon Ly, which is 25km from Quy Nhon city and can be reached easily by a motorbike or a taxi.  As one of the
lesser-known beaches in Vietnam
, with the creamy sand and high rock cliffs facing with the emerald ocean, Ky Co catches your eyes immediately at first sight. Though Ky co is in Nhon Ly, it
 is surrounded by the ocean on one side, and the gorgeous mountain on the other. Thus, it is only possible to get here by boat or canoe operated by the local people. There are some few pristine beaches in Ky Co and a place for scuba diving to view coral reefs. The only way to these places is to ask the local people and follow their instructions as it takes a lot of time to find it yourself. Once you get into the crystal water, you can see a magnificent world with colorful coral reefs, small fishes of all colors and sizes and the like.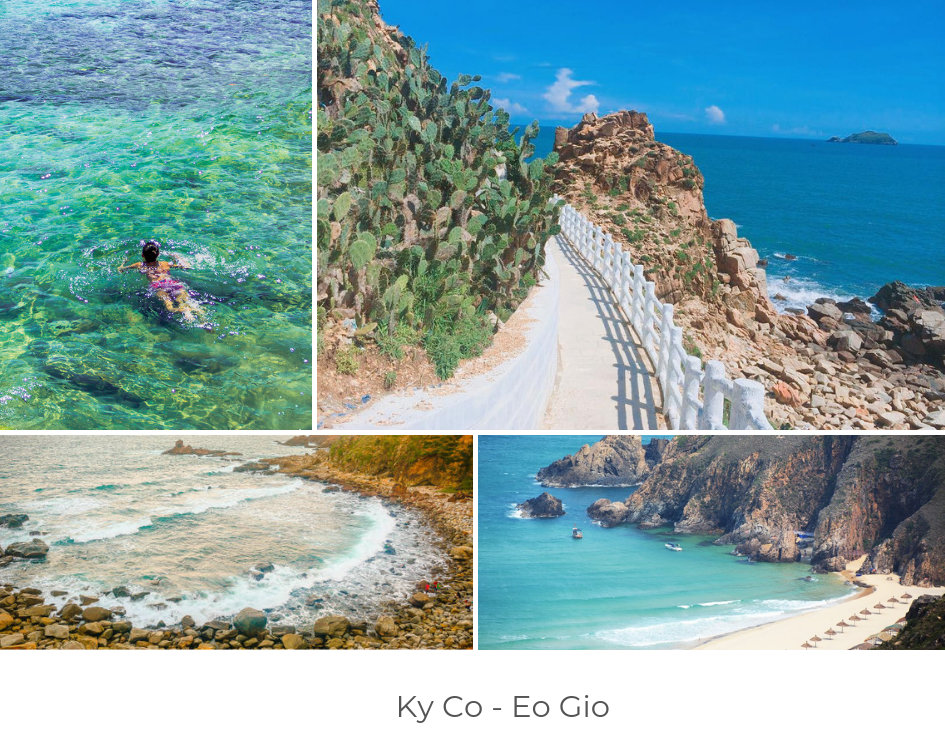 On the way from Ky Co back to Quy Nhon, you will definitely pass by a Thi Nai bridge, a swamp and a famous pass called Eo Gio, one of the most magical sunset views in the Middle of Vietnam. Spare at least one day to arrange a day trip to Quy Nhon and Ky Co.
Just 60 kilometers away from Cam Ranh International airport, the  Vinh Hy bay is a little known place in comparison with famous Nha Trang Bay which is one of the most bustling destinations in Vietnam. To escape from the crowd of 
Nha Trang
, why not spending a few days on in the pristine place like Vinh Hy bay?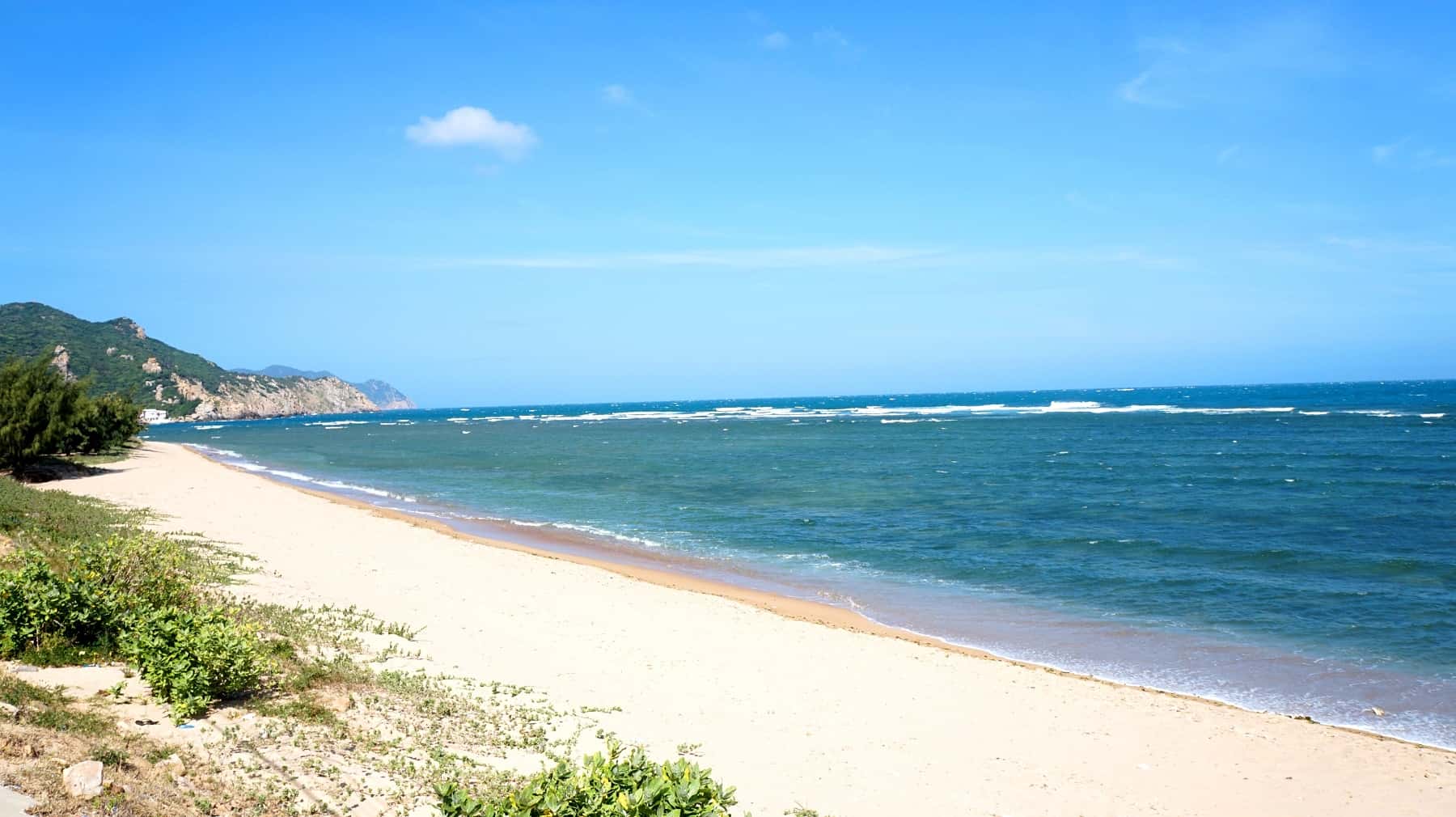 The secret bay of
Vinh Hy
owns some stunning creamy sand beaches, emerald seawater, a lush green national park named Nui Chua for those who love trekking and vineyards to explore around. Some untouched nearby islands like Binh Hung, Binh Lap has a lot of lobster farm to visit.  To get around the whole area, it takes at least 2 days.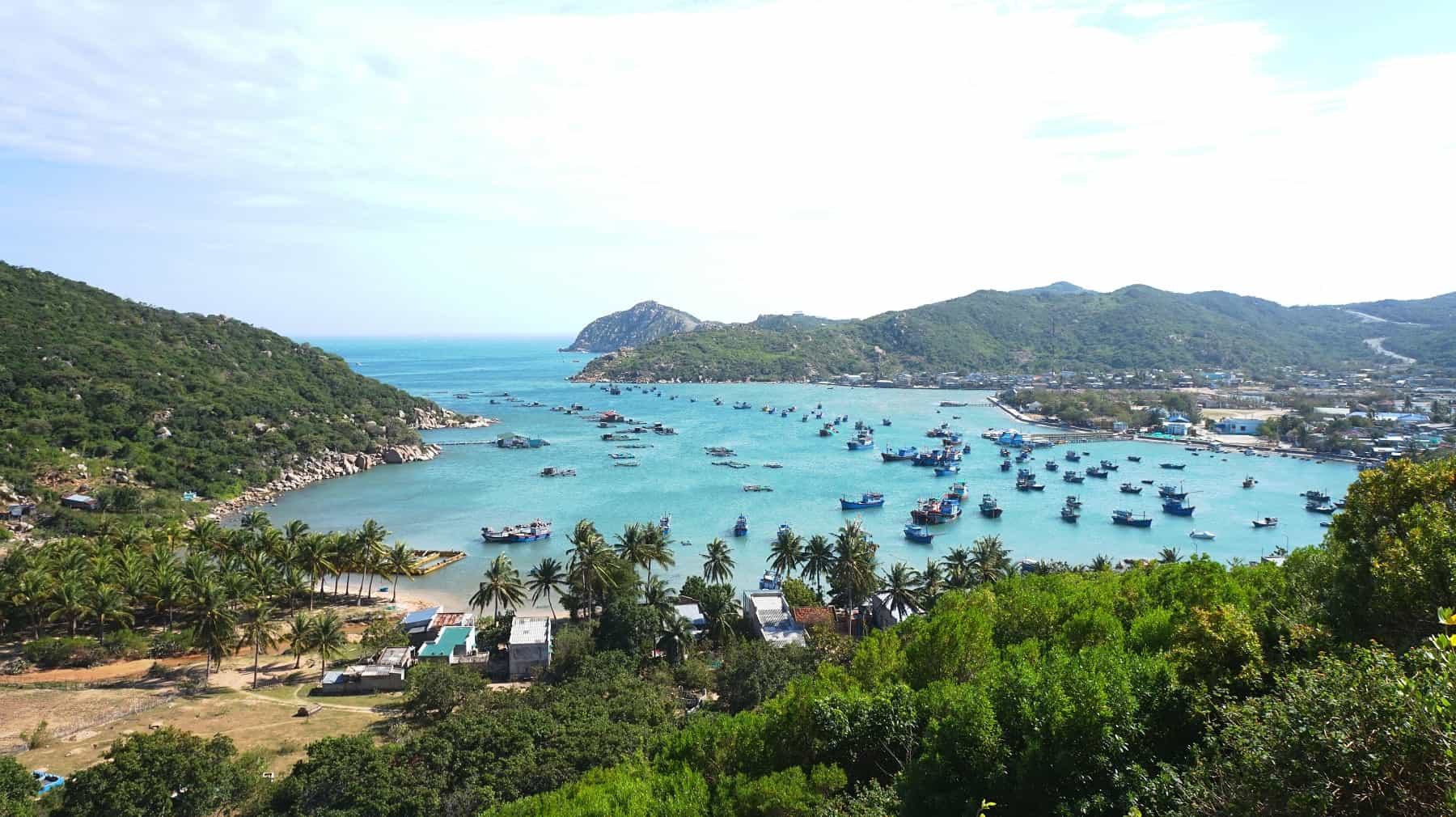 As Vinh Hy Bay is still a mysterious place for global tourists as there are not many accommodation options there. However, you can choose to stay at Amanoi- a 5-star resort for one night or some small resort like Vinh Hy resort.

To get there, just take a taxi from Cam Ranh Internation Airport or a bus from Phan Rang city. You can combine this place with a long journey including Nha Trang and Mui Ne, Binh Thuan as they are quite near.
8. Learn to make a vase in Bau Truc pottery village
This small village in Phuoc Dan town, Ninh Phuoc district, Ninh Thuan Province is one of the two oldest pottery villages in Southeast Asia. Bau Truc pottery products are characterized by the natural reddish-brown or yellowish red, red-pink, dark gray and brown streaks which symbolize Champa culture.
The pottery-making techniques set Bau Truc apart from other ceramic villages throughout Vietnam. Instead of using turntables like others, local artisans manually create everything from the vase to the plates and bowl, thus, none of their products are similar to each other.  Besides, they make the clay by mixing sand with the soil under Quao River that they only take once a year.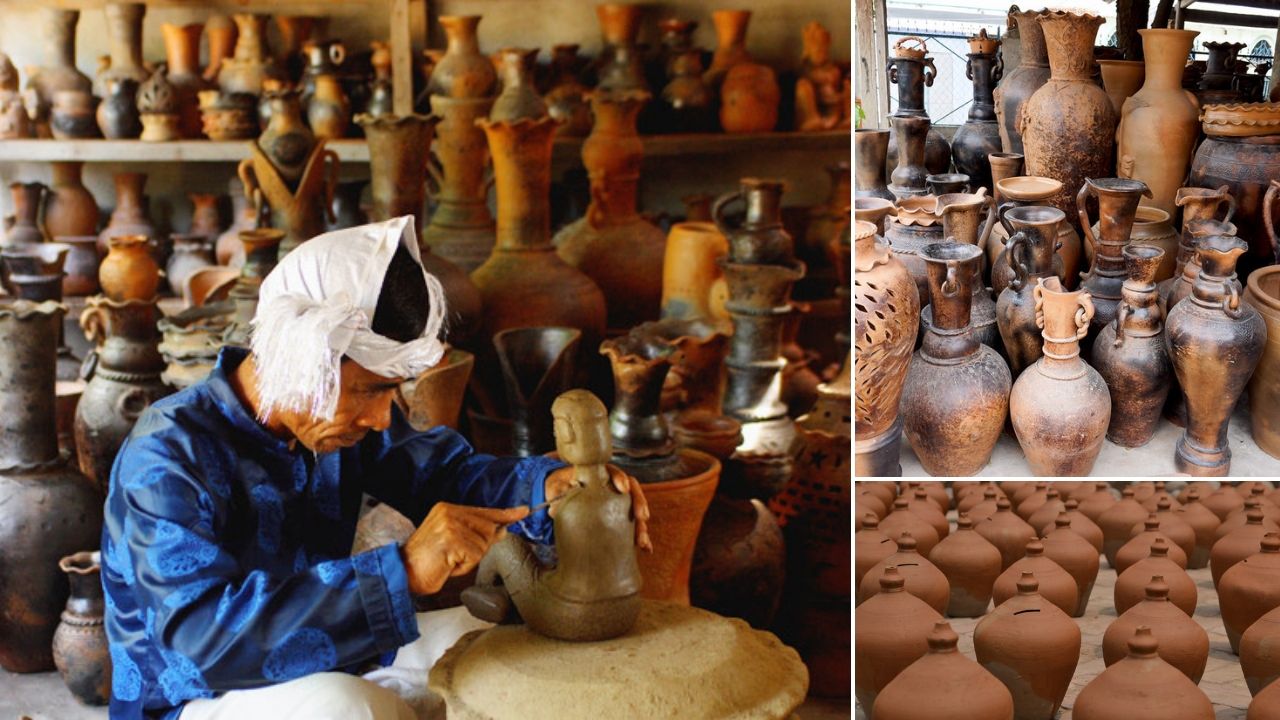 The beauty of traditions, skillful hands of craftsmen in Bau Truc and the use of local ingredients deliver the soul of Cham people and their art inside any products they make, which are the one and only in the world. Now the ceramics products from Bau Truc are delivered throughout the globe and loved by international customers.
A visit to this small town just takes a few hours but will give an overview of craftsmanship in Ninh Thuan as well as the uniqueness of Cham ceramics. Besides, do not just take a look, come to try to shape a vase yourself and bring back home a hand-made pot with your name on!
There are still more and more experiences as well as untouched destinations in the Middle of Vietnam. Just let your travel bud leads your way or gets professional help from our travel experts to arrange a trip of your life.
Take a look at some of our most interesting tours in Vietnam