Vietnam is a destination rich in cultural and gastronomic delights as well as different landscapes to explore, from beaches to green rice paddies and appealing historical towns. As a remembrance of your time spent in Southeast Asia, you will have the option to discover great souvenirs while traveling through this diverse nation. Each area provides excellent shopping opportunities, with things for every interest.
From handcrafted artisan products and textiles to jewelry, ornate lanterns, and gourmet delicacies, there is an outstanding selection of items for sale. During your trip, keep a look out for these excellent Vietnamese souvenirs.
Conical Hat (Nón Lá)
The Nón Lá conical hat is one of Vietnam's iconic symbols of the country. The hat originated from folk mythology in which a goddess descended from the heavens during a violent storm while wearing a hat so big that it drove away the clouds.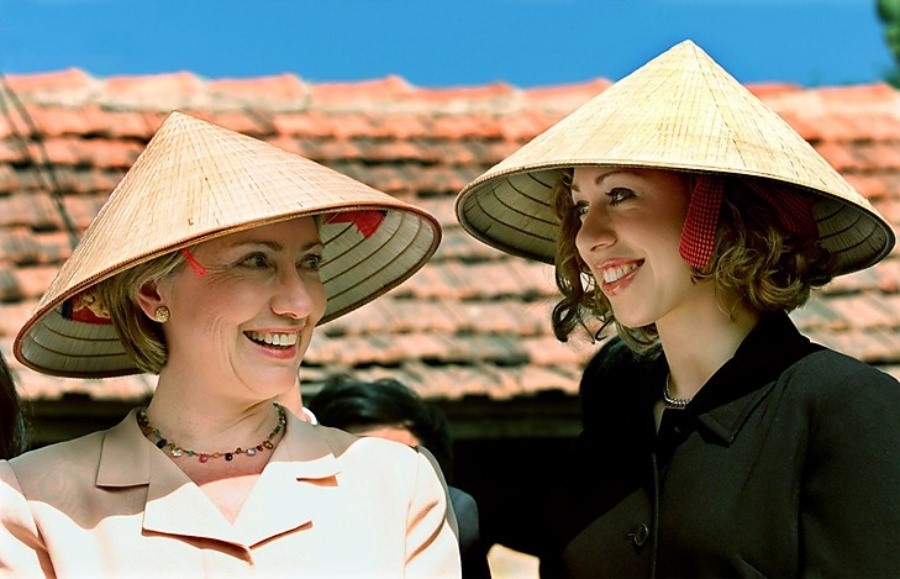 It has become a crucial item of headwear for farmers and outdoor workers who need protection from the sun over time. In addition, the hat shelters the wearer from the brief, sharp rain showers of the tropics and may be used as a type of basket in marketplaces.
The Nón Lá hats are also an essential component of realistic costumes for performances, cultural festivals, and other occasions. There are now more than 50 varieties of conical hats used in Vietnam, which are often constructed of palm leaves and bamboo.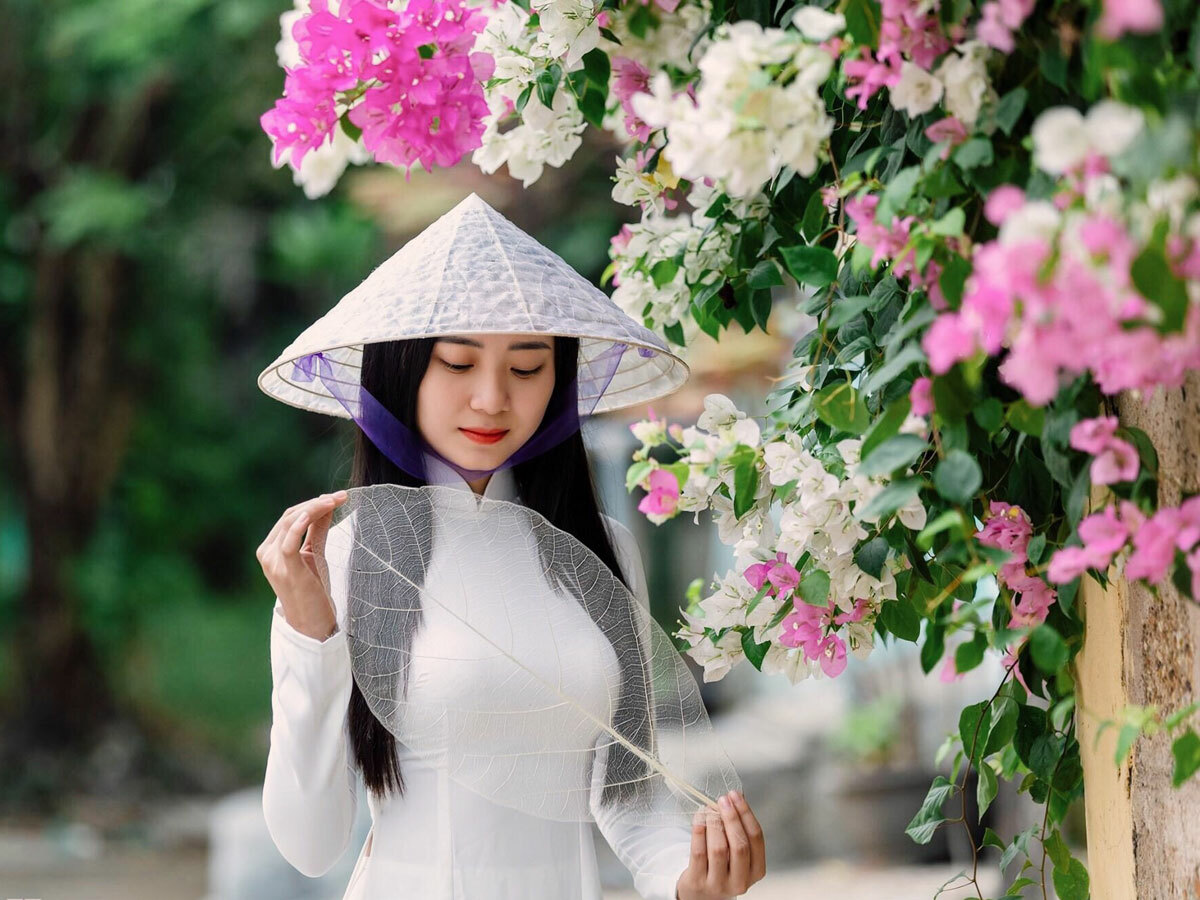 Where to buy: Visit any market or souvenir store in Vietnam, and you can almost certainly see Nón Lá hats. In Ho Chi Minh City, the Binh Thanh Market is your best bet, while in Hanoi, the Dong Xuan Market and Old Quarter provide a vast selection of conical hats.
Price: between VND 30,000  and VND 110,000
Vietnamese Traditional Dress (Áo Dài)
Áo dài, a traditional dress made of silk, is perhaps one of the most recognizable mementos available in Vietnam. The history of Áo dài goes back to the 19th-century Nguyen monarchy, which obliged courtiers to wear the garment. During the colonial period and the 1950s, foreign designers saw the enormous potential of the Áo dài and chose to develop the contemporary, unisex attire known as the Áo dài today.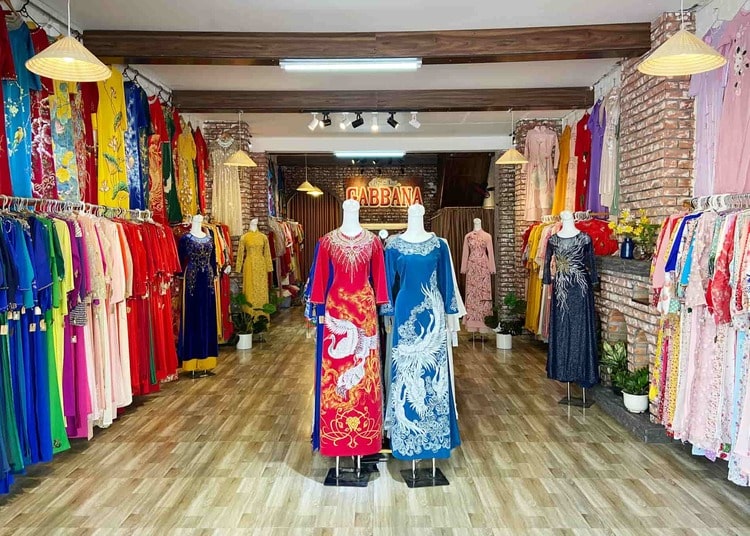 Suppose you ever find yourself meandering through the Old Quarter in Hanoi or the Ancient Town in Hoi An. In that case, you will discover a majority of Vietnamese ladies wearing traditional o dài with varying patterns, hues, and designs. Consider contrast while selecting Áo dài; the color of the pants should contrast the color of the dress
Hoi An is the most popular location for Áo dài (and other clothing) tailoring. Since the area has become so touristy, o dài tailoring costs have skyrocketed, so don't forget to haggle. Áo dài is one of the best Vietnamese souvenirs.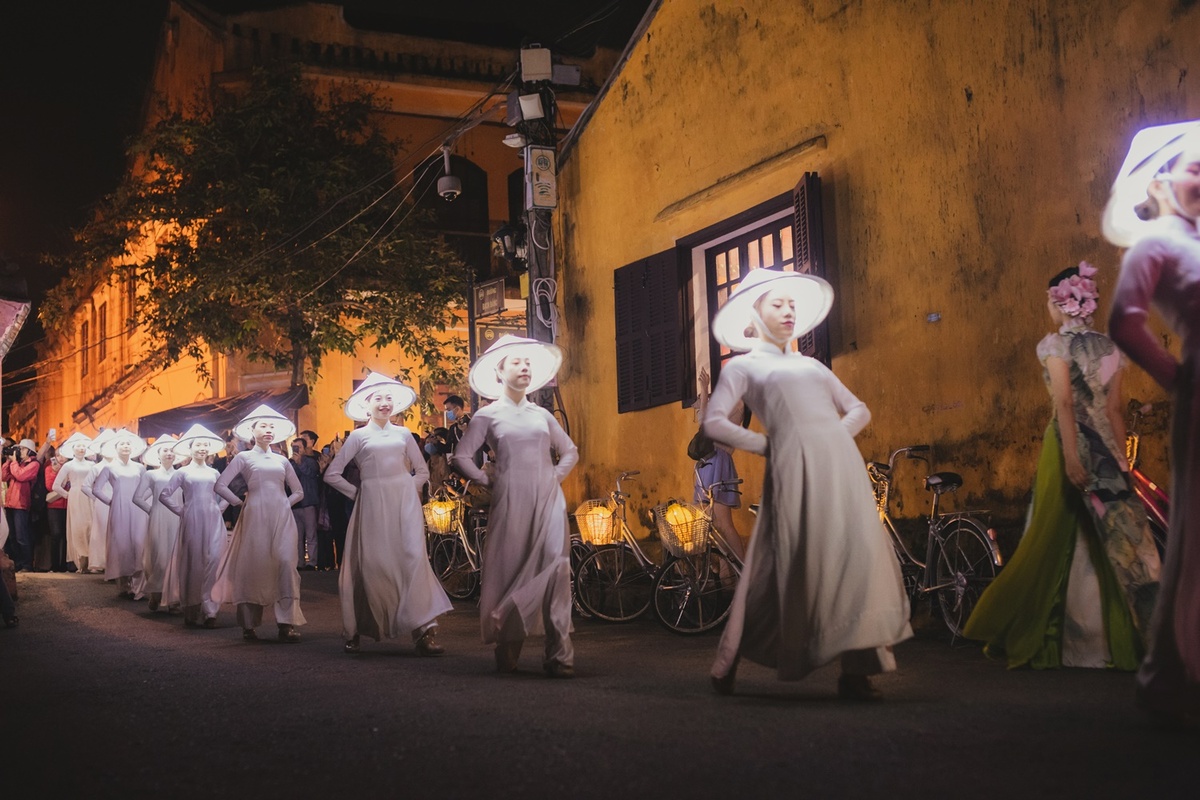 Where to buy: You may try on a variety of ready-made outfits at Hang Da Market, but I recommend buying materials and having one custom-made. Cho Hom Market, Hang Gai Street (Hanoi), An Dong Market, and Tan Dinh Market (HCM) offer exquisite textiles.
Price: between VND 700,000 to VND 1,400,000
Vietnamese Coffee
Cafe is perhaps one of the nicest Vietnamese Souvenirs to purchase since it will provide a sense of your travels long after you have back home.
Vietnamese coffee is well-known for its flavor and preparation and is available practically everywhere, including airports, coffee shops, and local markets.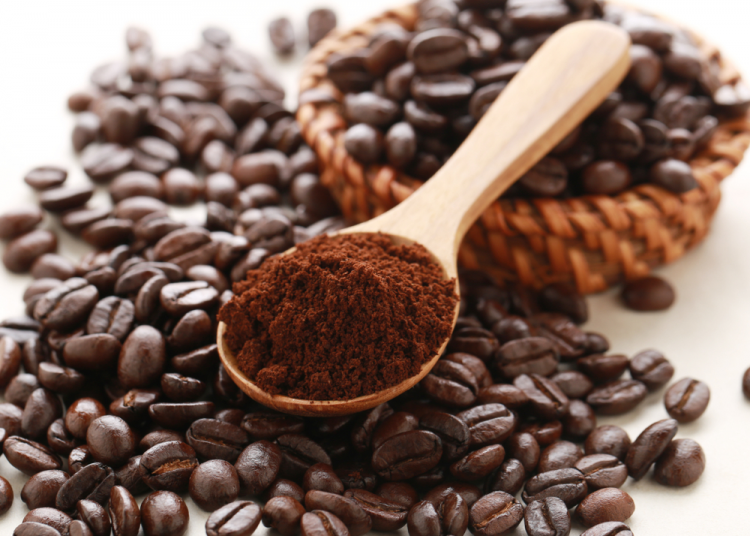 Vietnamese coffee packets are excellent gifts for relatives and friends back in the United States. Vietnamese coffee is brewed in coffee filters made of tin, which drip into a glass below. Then, condensed milk is added.
During your time in Vietnam, you must have cà phê sữa đá (iced coffee with condensed milk), a local favorite. Robusta and Arabica are the greatest types of coffee beans. The coffee grown in the Central Highlands is of exceptional quality.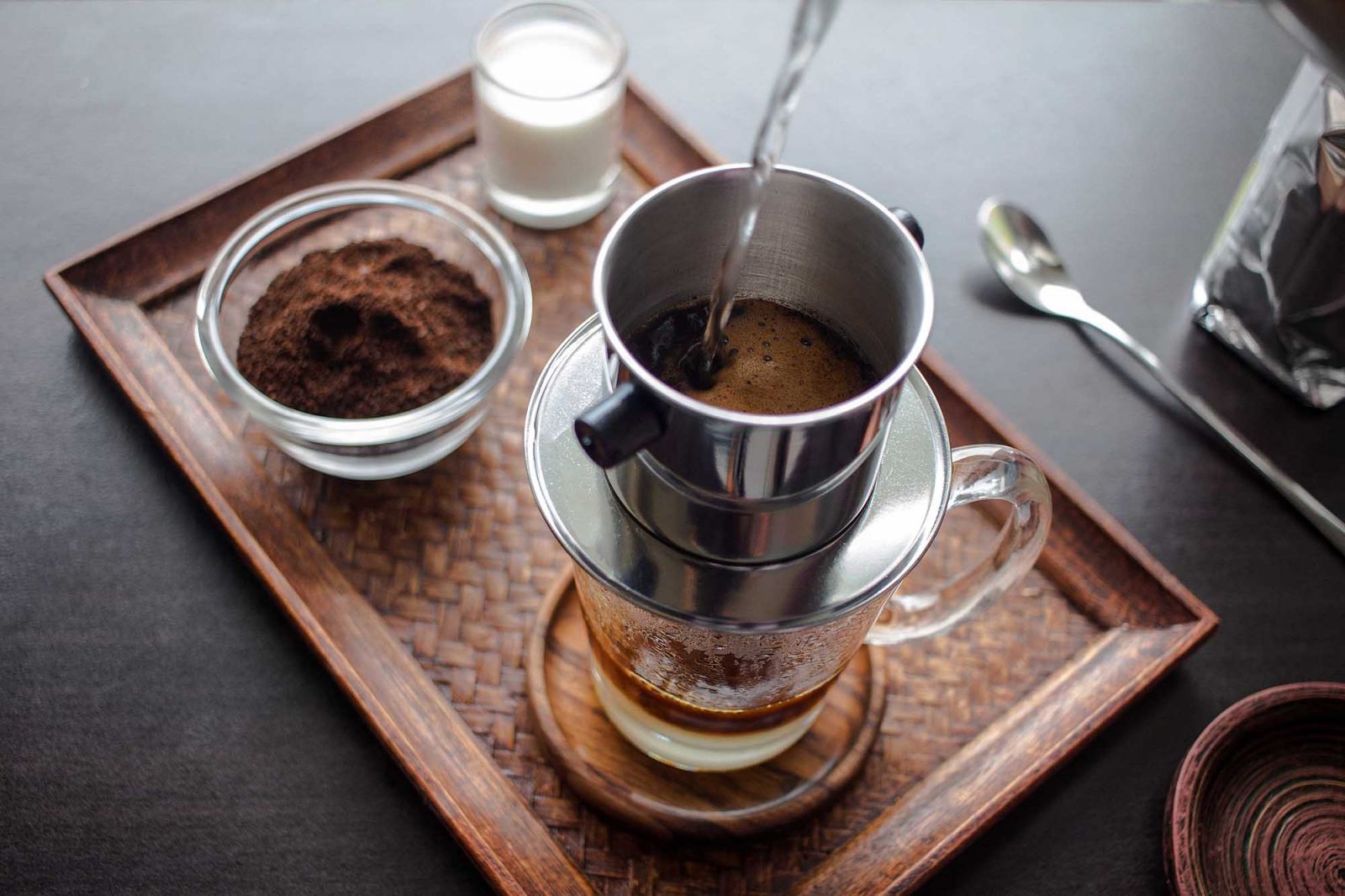 In addition to the beans, acquire a "phin" metal drip filter, which is a vital element of the coffee-brewing process. This would assist you in making Vietnamese coffee when you return home.
Where to buy: The best way to choose a cafe to buy that you should be to taste many varieties of coffee at cafés and then choose your favorite. Hanoi is regarded as the focal point of Vietnam's coffee culture. Also available in Ho Chi Minh City, Da Lat, and the central highlands of Tay Nguyen is excellent coffee.
Price: from VND 90,000 to 250,000/kilogram depending on the brand and quality grade.
Lacquerware
Lacquerwares are popular Vietnamese souvenirs that tourists want to buy when traveling in Vietnam. These exquisite works of art include bowls, vases, jewelry boxes, and paintings.
The lacquerware production technique originated in the 1930s in Hanoi and comprised a long application of mosaic designs, engravings, and elaborate gold leaf patterns sealed beneath tree sap glue.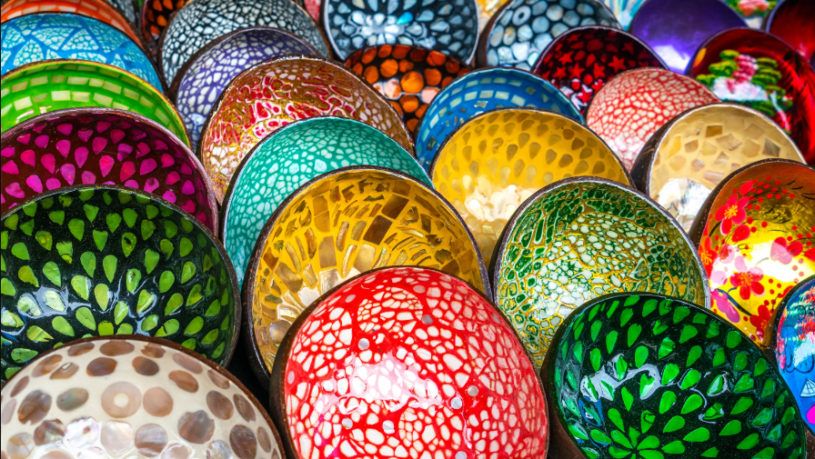 While traveling across Vietnam, you will have several options to buy lacquerware to bring home, as well as to see lacquerware on the exhibit. In Hanoi, galleries such as the Vietnam Fine Arts Museum display this extraordinary art style, including some old works.
Where to buy: An Dong Craft Market and Hang Bac Street are other renowned shopping sites in Hanoi where you can get exquisite lacquerware plates and other intricately crafted things. Visit Dong Ba Lacquerware in Hue, a well-known site for excellent lacquerware items and gifts.
Price: around VND 50,000 for smaller items (up to VND 2,000,000 for lacquerware paintings and furniture)
Vietnam Tea Souvenirs
Vietnamese tea is the ideal option for a basic memento that tastes delicious, is easy to locate, and is portable.
Vietnam is the fifth biggest tea grower in the world and has a long history with tea. This traditional beverage comes in several varieties, with fragrant lotus being the most popular. This is closely followed by green and black tea.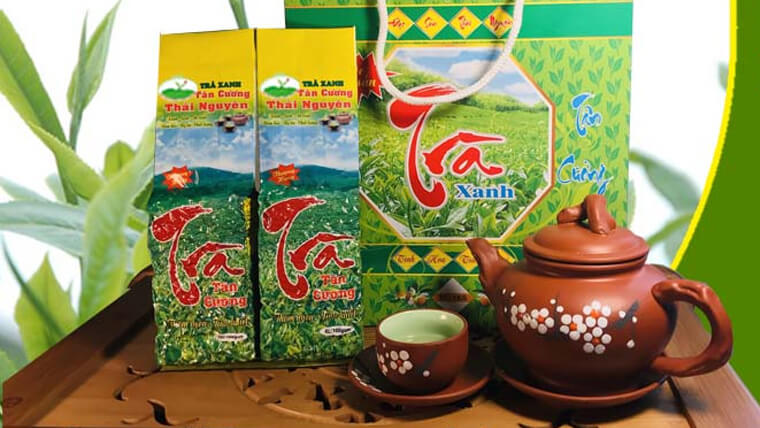 Vietnamese tea is often flavored with flowers, such as lotus, to enhance its scent. This comes from a period when only royalty drank this sort of tea. In addition, exquisite tea plantations may be found in the country's north and center regions.
Where to buy: Vietnamese tea is available at all local markets and supermarkets.
Price: around VND 100,000/kilogram
Vietnam Food Souvenirs
Coconut candy
Coconut candy, originating in the Ben Tre region of the Mekong Delta, is a must-buy in Vietnam.
These delicious sweets are prepared with coconut or coconut flavoring, malt syrup, and sugar before being wrapped in edible rice paper. Individually packaged, they are available in a variety of flavors, including the original durian.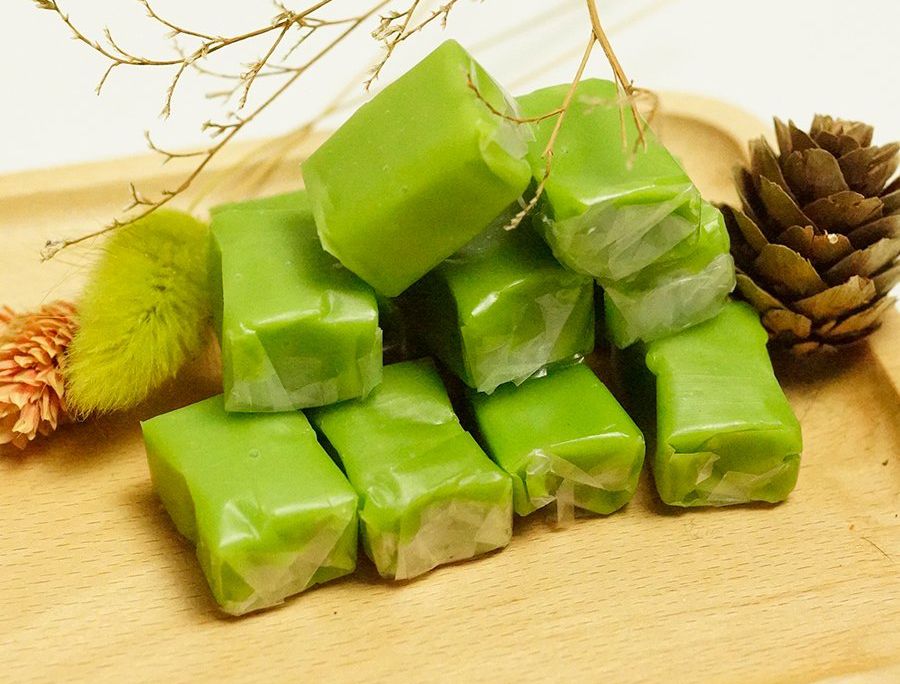 Salted dried fruit
O Mai is a Hanoi specialty consisting of dried fruits blended with sugar, salt, lime, and spices to create a delightful snack. Included among the fruits used are peach, plum, star fruit, and pineapple. In the past, ô mai was traditionally used for therapeutic reasons; now, it makes a lovely gift from Vietnam. It is lightweight and long-lasting.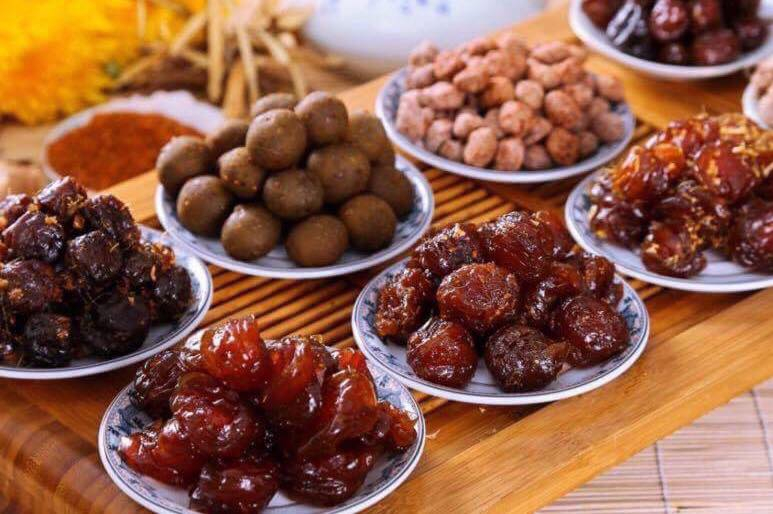 Dó Paper Products
This handmade paper is crafted from the bark of the Rhamnoneuron Balansae Dó tree, a native species typically found along local riverbanks. The paper-making process is lengthy, lasting up to three months, but it exemplifies the inventiveness and imagination of Vietnam.
The final product is a soft, lightweight, and resilient paper used to create artworks, notebooks, and greeting cards. Why not pick up a bunch of paper postcards in Vietnam as keepsakes and mail them to your pals back home?
Where to buy: You should be able to locate them in the majority of the book stores located in the major cities.
Price: around VND 35,000
Silk Souvenir
In Vietnam, silk is one of the most popular Vietnamese souvenirs to purchase. Silk, a historically significant product, is manufactured here and woven into clothes, scarves, artworks, interior decorations, and more. Nha Xa, near Hanoi, and Ma Chau, in Quang Nam province, are two of the most renowned silk-weaving villages.
Because silk is so popular, you will have no trouble finding and purchasing vibrantly colored fabric bolts or ready-made things, such as gowns and lanterns. The famed "Hang Gai Street" or "Silk Street" is located in the ancient city of Hanoi. Family-owned boutiques that offer apparel, scarves, ties, and tapestries, among other items, are rife with exquisite silks and exquisite workmanship.
In picturesque Hoi An, the Cloth Market and the Hoi An Silk Village are both excellent places to buy silk, and you can also see weavers using old techniques.
Price: around VND 70,000 – 200,000 per meter
Ceramics & Pottery
Vietnam's traditional pottery is one of the nicest Vietnamese souvenirs to purchase there. The nation's relationship with ceramics dates back to the Bronze Age. More recently, Chinese and French influences have affected pottery production.
During the Nguyen Dynasty in the early 20th century, "Bleu de Hué," a white-and-blue pattern known as "Bleu de Hué," grew in favor. Although this type may be found across Vietnam, the town of Bat Trang, just outside of Hanoi, is particularly renowned for its production.
You may find these exquisite works of art in the majority of Vietnam's tourist sites, but the best location to buy for them is in the ceramic-making villages in the smaller towns, where you will also be supporting the local populations.
Phu Lang is one of the oldest pottery villages in the Red River Delta. It is situated outside of Hanoi. A visit here provides a look into the Vietnamese pottery-making tradition.
The majority of the pottery unearthed at Phu Lang is decorated with a brown glaze and depicts landscapes and religious animals, like elephants and horses. Available household pots, jars, and vases offer the ideal handcrafted keepsake.
Lanterns
Not only are Vietnamese lanterns a sight to see, but they also stand as a sign of prosperity, love, and contentment in Vietnamese culture. These genuine lanterns are made by hand from silk and bamboo, and they have complex designs and vivid colors throughout.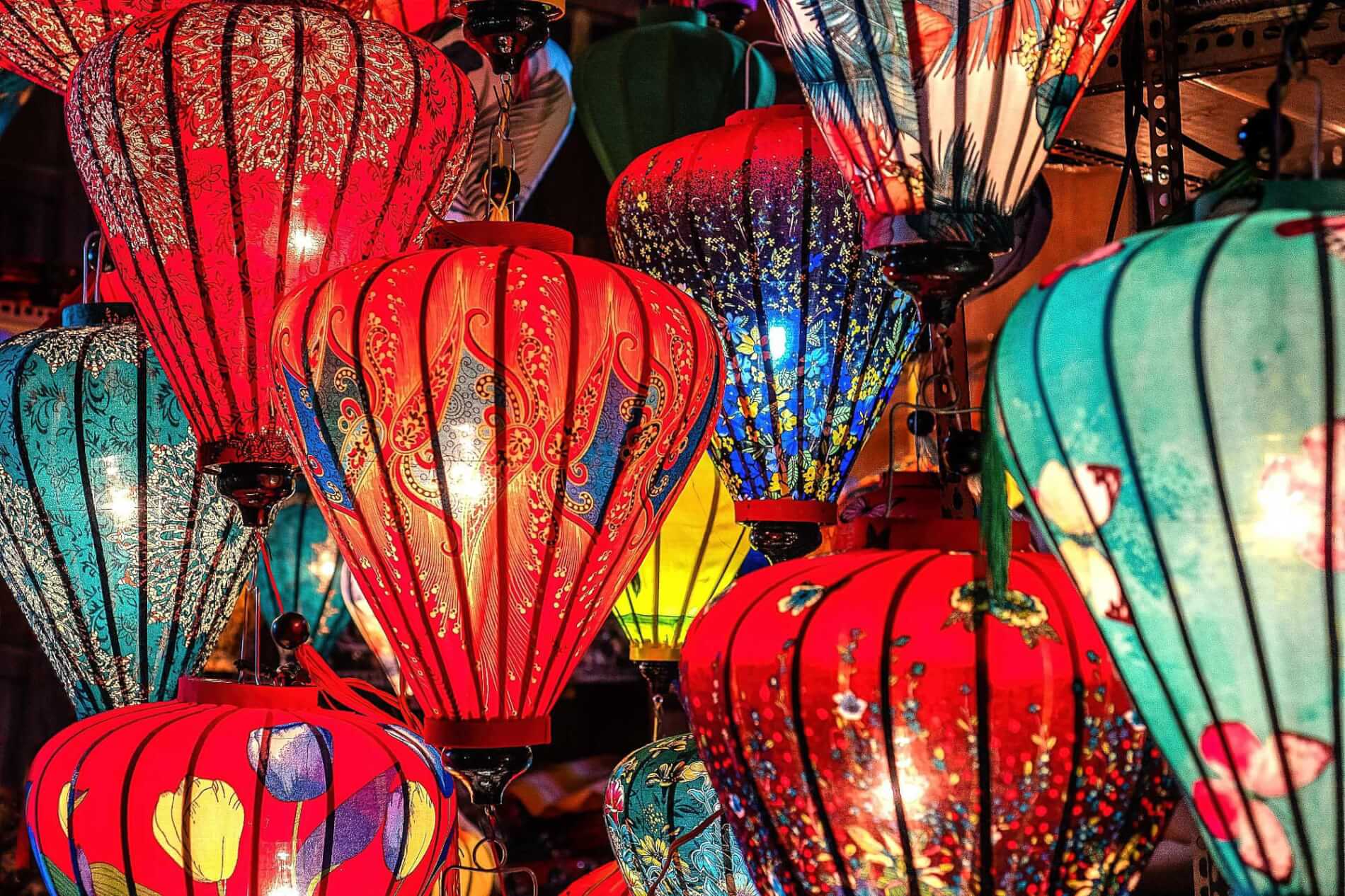 The Old Town of Hoi An is widely regarded as one of the top tourist destinations in Vietnam due to the fact that it is a hotspot for lantern shopping and is renowned for its evening show of vibrant merchants loaded with these stunning lights. The night market in Hoi An is an excellent destination for those in search of the ideal lantern.
Handwoven and then painted with intricate designs or floral themes, lanterns are a labor of love. Each hue has its own symbolic connotation; for example, the color red is associated with love and good fortune, the color yellow with money and success, the color blue with hope, the color purple with nostalgia, and the color green with envy. The majority are foldable, making them simple to bring indoors.
Where to buy: You might also go inside one of the little businesses that are located on Tran Phu Street, such as Thuy Tam or Ong Canh when traveling in Hoian
Price: 50,000- 400,000VND
Bamboo Products
The Vietnamese use bamboo for a variety of everyday items, including their distinctive conical hats, paddle boats, and other tools and equipment necessary for their labor. It seems to reason that items made of bamboo would make excellent mementos to take home from Vietnam.



Even better, they are sustainable and beneficial to the environment. There is an abundance of handwoven merchandise, including hats, bowls, baskets, and decorative objects.
Where to buy: Mekong Creations and Cua Hang Bamboo Village have the whole selection of these top Vietnam souvenirs, so be sure to check them out if you want to purchase any of them.
Guoc Moc Wooden Clogs
Guoc moc is traditional Vietnamese souvenirs that may be worn by either men or women, and they are often paired with an ao dai to complete the look. Outside of this context, it is considered out of date and is not worn very often, although you may still locate several if you are interested in purchasing one as a memento from your travels.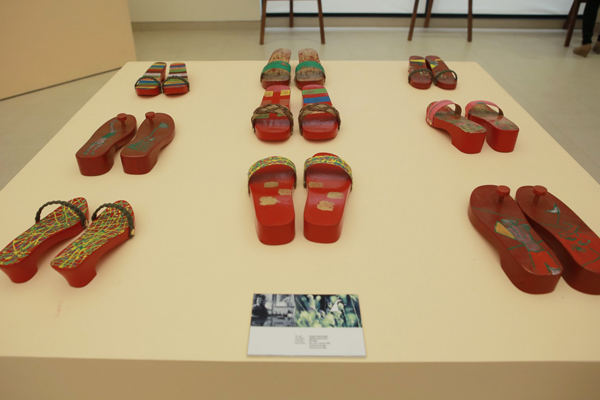 Where to buy: Dong Xuan market, The Old Quarter
Price: between VND 10,000 to VND 30,000
Tips When Shopping in Vietnam
When traveling to Vietnam for the first time, first-time visitors may find it difficult to know what to anticipate when shopping for basic goods or Vietnamese souvenirs.
Here are some tips:
You shouldn't be surprised if you have to haggle to get the price you want on the mementos you want to purchase. It's possible that at first, this may seem unusual to you since you're not used to it. However, haggling is expected behavior in most situations in Vietnam, including the local markets and many other public venues.

As a general rule of thumb, you should pay between 40 and 50 percent of the amount that was first given.

Always ask for a bargain or combination discount if you are planning to purchase more than one item, and the overall cost of your purchase will be decreased as a result.

What you pay for is what you get. Low-quality souvenirs may be purchased for less money, but they may not survive as long as higher-quality options.

It is recommended to peruse the fixed-price stores located outside of the markets first since this will provide a foundation from which to bargain with the merchants located within the marketplaces.

Do not make the mistake of purchasing mementos from the first store you come across. First, you should go about the neighborhood and get a sense of the options and the rates.

When considering the purchase of expensive things, a little bit of investigation into the quality and reputation of the seller may go a long way.

Having said this, while shopping for souvenirs, presents, and other products in Vietnam, be sure not to spend more than necessary… However, in order to save a few pennies, you shouldn't get too caught up in looking about or haggling with other people.
You will be helping out a family in Vietnam by making a purchase, and in exchange, you will get a fantastic keepsake that will bring you a great deal of happiness in the future.
Spend that time instead of relaxing and having fun on your trip to Vietnam.