Vietnam's culture is one of the oldest cultures in the world, transforming over about four thousand years. Some people have said that the Vietnamese culture is influenced by Chinese culture, but Vietnamese culture has its characteristics and parallel growth to Chinese culture. If you want to comprehend the nuances of Vietnamese culture, you must grasp the following.
Social Beliefs and Customs in Vietnamese Culture
Vietnamese family has a strong structure. Family and clan are more important than individuality. The clan is the most significant social unit in the nation, and each clan is led by a patriarch and has an altar. In some provinces, they still have a culture of living together in longhouses. Additionally, it is not unusual for three or four generations of a family to live with each other. Clan members are linked by blood and often name their surname after their clan names. Death ceremonies for clan members are often attended by all clan members.
Historically, parents planned most weddings for their children in Vietnam, and they married at a very early age. Since Vietnam opened doors to the world and tourism began to increase in the early 1990s, however, a great deal has changed. Vietnamese teenagers have more freedom in determining the time and their partner that they want to get marriages. The majority of weddings are still conducted with elaborate traditions and festivities. The wedding date was meticulously chosen by the Feng Shui expert or the most esteemed member of the clan.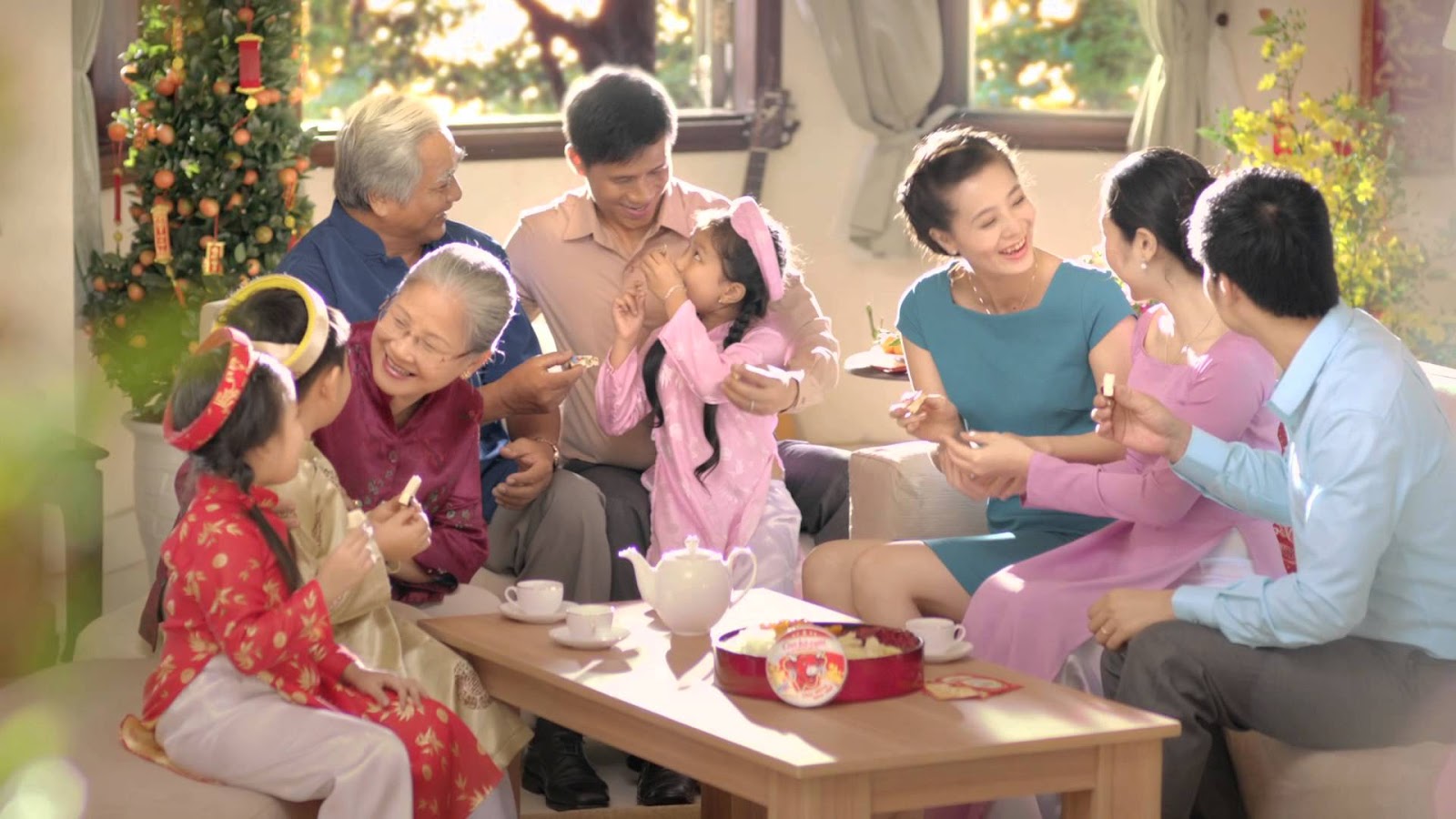 Vietnamese culture funeral ritual is likewise highly complex and lengthy. The deceased person's corpse is washed with scented water and clothed in unique clothing. There is a great deal of grief that follows, and depending on the tribe and locale, the ritual varies somewhat. Eventually, the corpse will be buried, the most common practice. People in certain areas have recently chosen cremation over burial. Only one case of frozen remains and numerous instances of monks' bodies were stored within the sculptures.
According to Confucius, men and women are not permitted to clasp hands until they are husband and wife, hence Vietnamese people do not embrace upon greeting. They say " Xin Chao," which translates to "handshake"
People in the city speak softly and quietly, whereas those from the countryside or the coast speak rather loudly. They labor on a farm or at sea and have the ability to speak louder than the wind or seas.
Festivals and Other Important Days of Vietnam
Vietnam celebrates several holidays. The Festival in Vietnamese is called Le Hoi. It comprises two components Le: Ceremony + Hoi: Game & enjoyment.
Here are the top ten Vietnamese festivals:
TET Nguyen Dan – TET festivities around the nation

Hung King Holidays on March 10 (lunar calendar) – Province of Phu Tho

Saint Giong Festival – Outside of Hanoi in the Soc Son district on March 4- Ka Te Festival – In the Champa community in Ninh Thuan Province

Perfume pagoda festival — Outside Hanoi

Hanoi's Dong Da Festival

Ba Chua Xu Festival – Held in April in Chau Doc, An Giang province
Vietnam has a total of 14 days of holidays every year, including both traditional holidays that have been observed in Vietnam for millennia and contemporary holidays imported mostly from the West.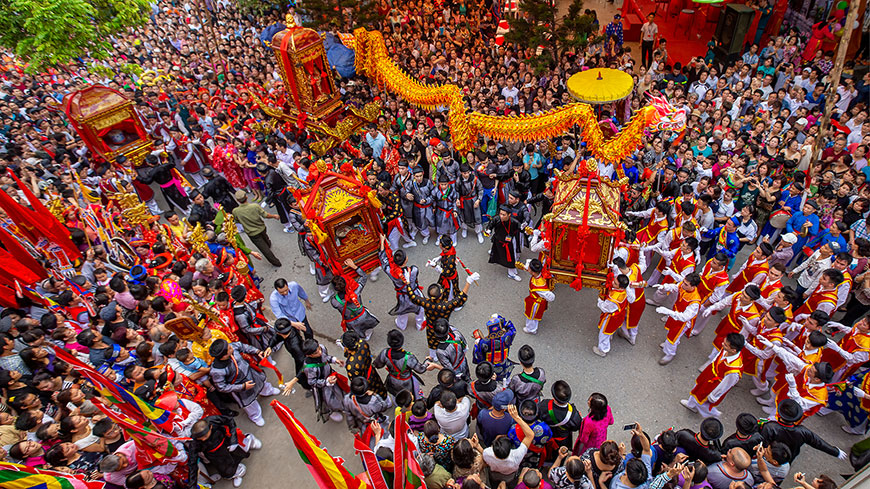 The two most prominent and extensively celebrated traditional Vietnamese holidays are the Lunar new year -TET and the Mid-autumn lantern festival (TET Trung Thu), although the latter has been losing popularity in recent years.
Vietnamese Arts and Literature
Throughout the years, romanticism has given way to realism in Vietnam's literary canon. Folk literature and written literature are two components of the country's literature, both of which emerged virtually same time. There are fairytales, folk legends, amusing stories, and epic poetry in folk literature. Literature was mostly composed in the Cham and Nom scripts and centered on poetry and prose. Currently, the majority of it is written in the National Language and consists of short tales, plays, novels, etc.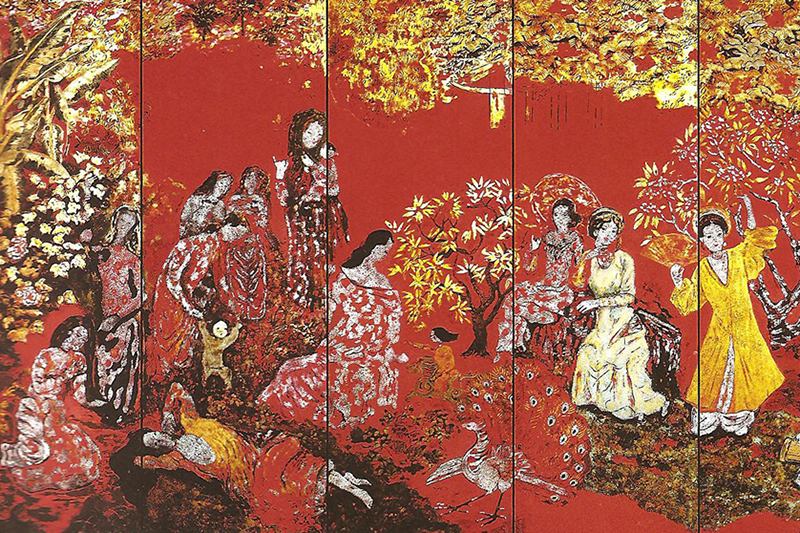 Buddhism, Taoism, and Confucianism are major influences on Vietnamese art. More recently, though, the Cham and French influences have also been represented in the artwork. Popular in Vietnam, silk painting employs an abundance of colors. In addition to being a highly regarded art form, calligraphy is often used during celebrations like the Lunar New Year. On the third day of the new year, residents would visit a local instructor or an erudite scholar to purchase calligraphy decorations for their houses. Additionally, Vietnamese woodblock prints are highly popular. Other types of performance art in Vietnam include water puppetry and a variety of theatrical styles.
Vietnamese Music and Dance
Vietnam is known for its rich culture of music and dance. Additionally, there are regional differences in the music of Vietnam. It is older and more formal in the north, but Champa culture has a significant impact on Central classical music, and the music in the south is livelier. There are over fifty national musical instruments. Ca Tru and Imperial Court music is significant styles of traditional Vietnamese music.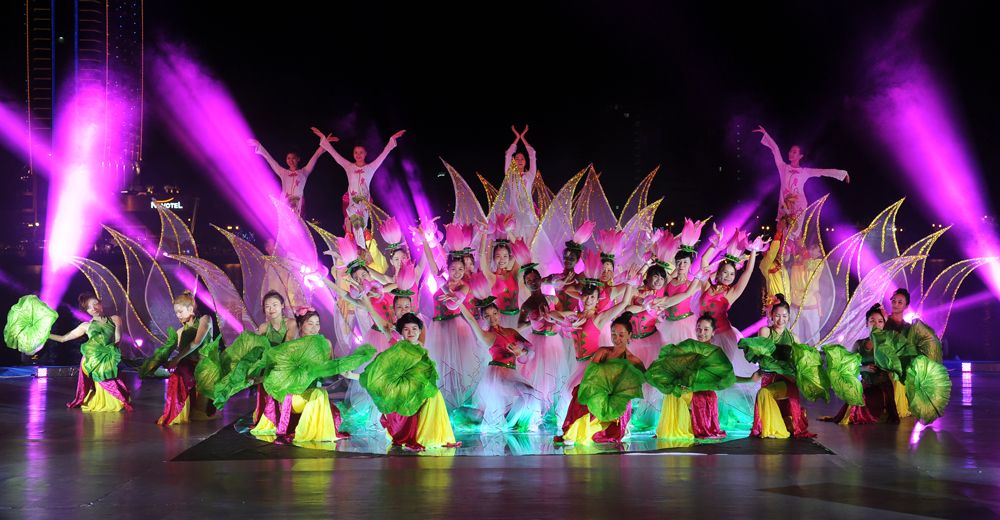 Vietnam's rich ethnic diversity has resulted in a variety of dance styles. These dances are often performed at the country's cultural events and festivals. The Lion dance, platter dance, fan dance, and imperial lantern dance are a few of Vietnam's ancient dances. The dances that originated in the royal palaces of Vietnam are very intricate and difficult to learn.
Traditional Costumes of Vietnam
Each of Vietnam's 54 tribes has its unique traditional attire. The traditional attire of the Vietnamese varied often and was heavily influenced by the whims and the region's rulers. Prior to the Nguyen dynasty, the ordinary people of the nation enjoyed more freedom to pick their attire. During the Nguyen Dynasty, Vietnam's ordinary people were restricted in the types and colors of clothing they were permitted to wear.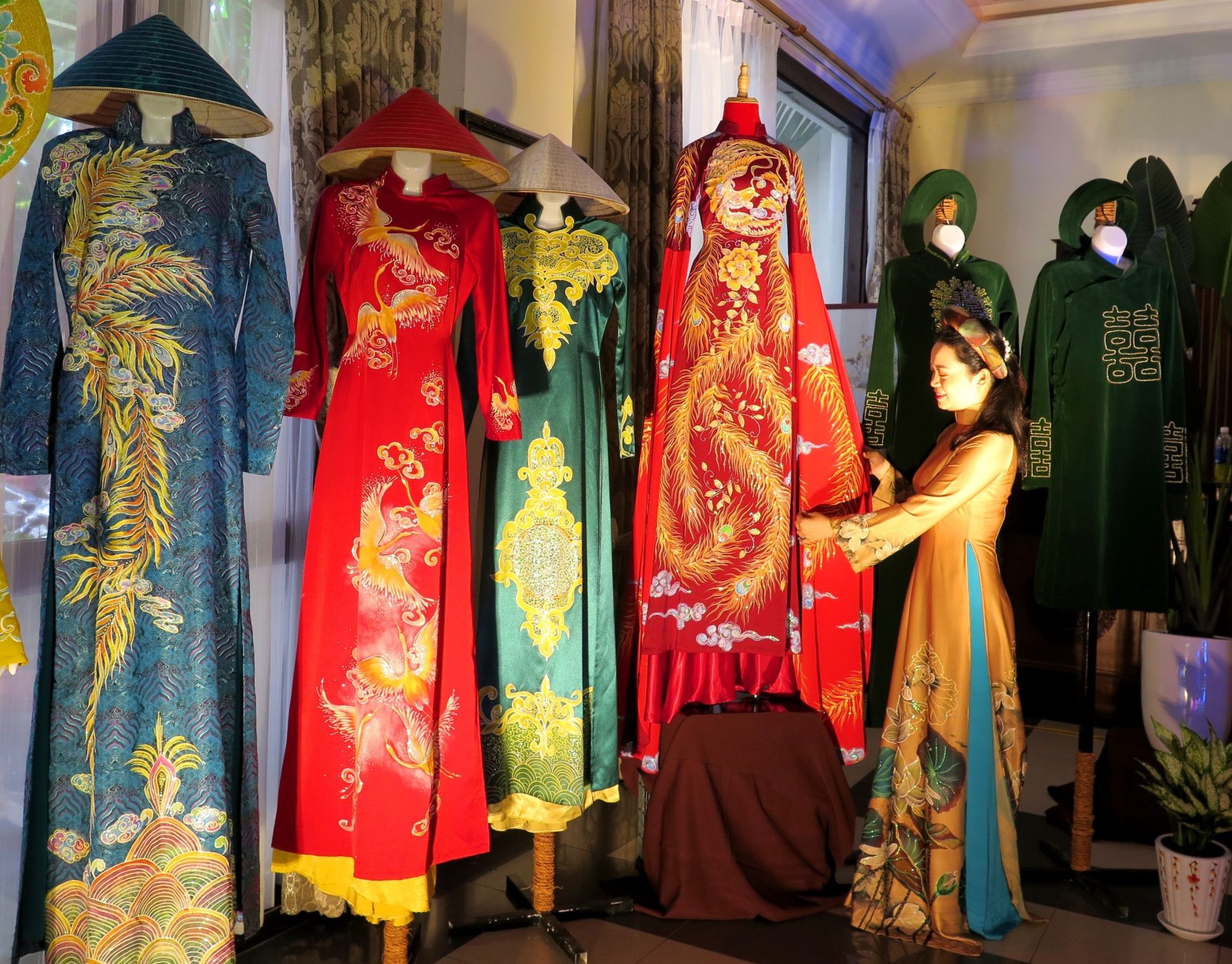 The Ao Giao Linh, the Ao Tu Than, Ao Canh, and the Ao Ba Ba are some examples of traditional Vietnamese attire. The first is a cross-collared robe worn by Vietnamese men, while the second is a four-piece outfit used by Vietnamese women.
The latter two outfits resembled silk pajamas and were worn by the peasants in the north and south, respectively. The color code of the clothing also changed with time, and under the Nguyen dynasty, only the kings were permitted to wear golden garments, while nobility and aristocracy favored purple and scarlet. Vietnam's headgear has evolved throughout the years, with the conical hat, or Non La, being the most often worn.
Vietnamese Cuisine
Fresh and healthful, Vietnamese cuisine is gaining popularity throughout the world. It has a great deal of diversity, but may be divided into three basic divisions based on location: the north, the south, and the center.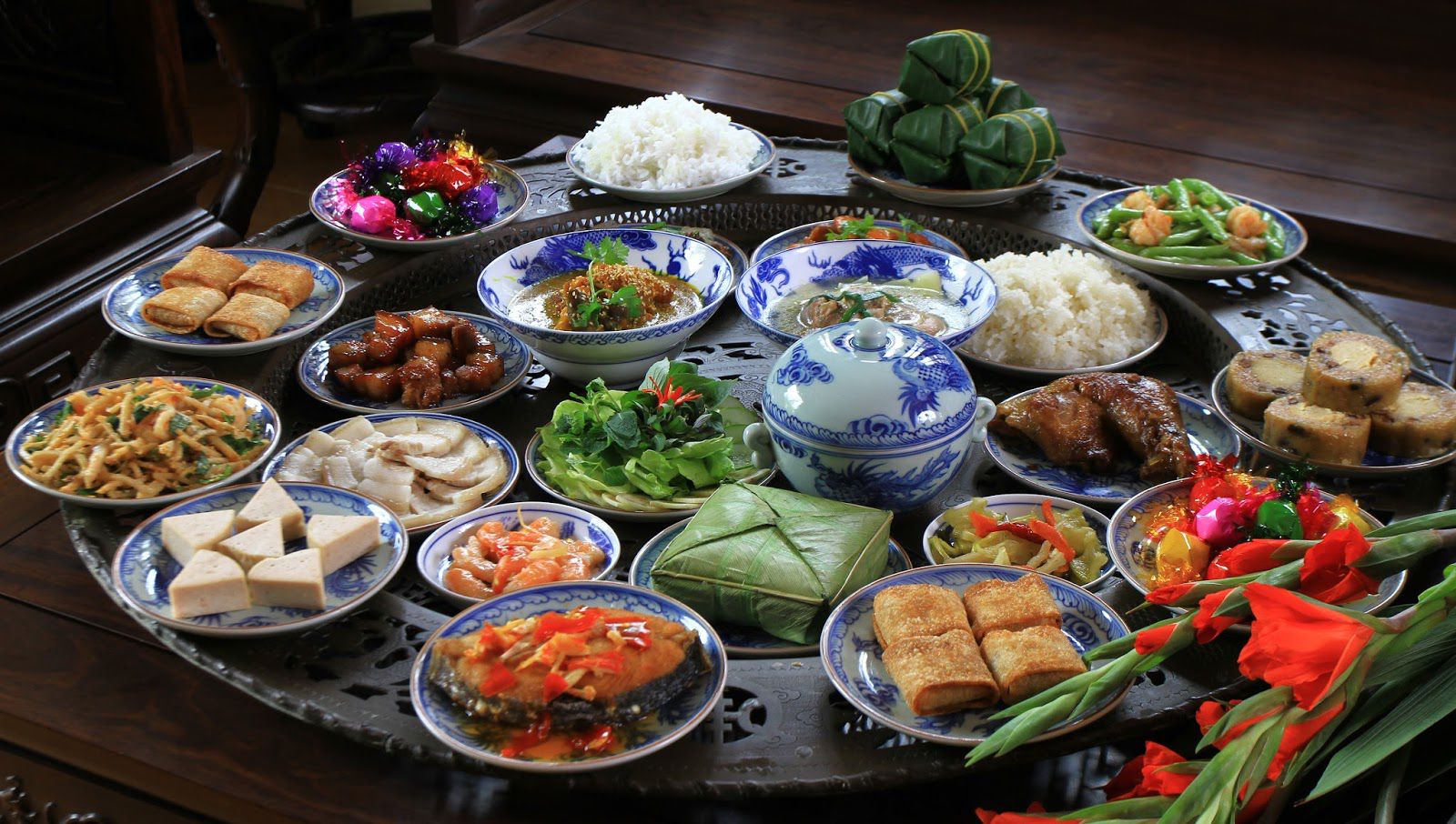 In Vietnam, several varieties of noodles, noodle soups, and spring rolls are popular. They use less oil and use more fresh veggies. The ingredients soy sauce, fish sauce, mint, and basil are popular. Rice is a staple food and is consumed three times a day.
The variety of tastes in Vietnamese cuisine includes hot, sour, and sweet. North Vietnamese Noodle Broth is a well-known Vietnamese cuisine consisting of rice noodles with beef, chicken, fish, or seafood soup with scallions or bean sprouts as accompaniments. Also available is vegetarian noodle soup.
Final Thoughts
Each nation has its unique cultural characteristics, including faiths and traditions. The lifestyle of the Vietnamese varies from the city to the rural, the lowlands to the mountains, and the seashore. All of these contribute to Vietnam's own cultural character. If you love this culture let's make a plan to explore Vietnam soon.
Visit our website at asianwaytravel.com if you are seeking Vietnam Tours for your upcoming vacation. We have over 100 Vietnam tour packages that may meet the demands of any client.