Dong Ba Market is the oldest market in Hue – a place that has an importance in the everyday life of Hue people and one of the best shopping sites in the city. But Why Dong Ba market is worth your time? Little did you know that the world-renowned chef, author and TV star Anthony Bourdain once had lost his way here because he couldn't resist the delicious dishes of Hue cuisine. 
History and architecture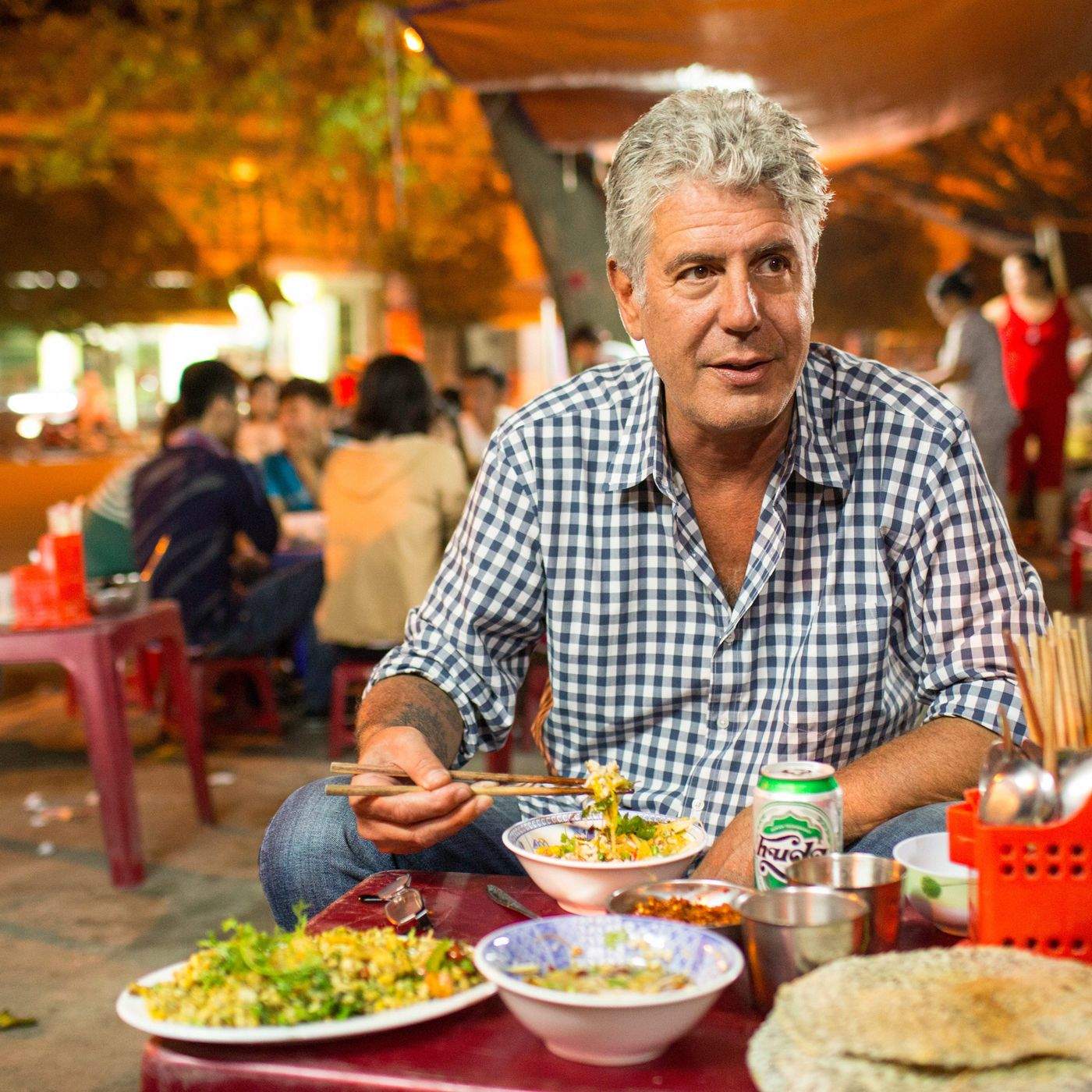 During the Nguyen dynasties, Dong Ba market has functioned as the main resource of food for the palaces, hospitals, army camps and dormitories of the national universities such as Quoc Hoc, Dong Khanh, Binh Linh, Thien Huu, etc. Even though undergone a Western-style reconstruction in the early 20th century, Dong Ba market still keeps its many old and traditional features like the old bell tower in the center of the complex.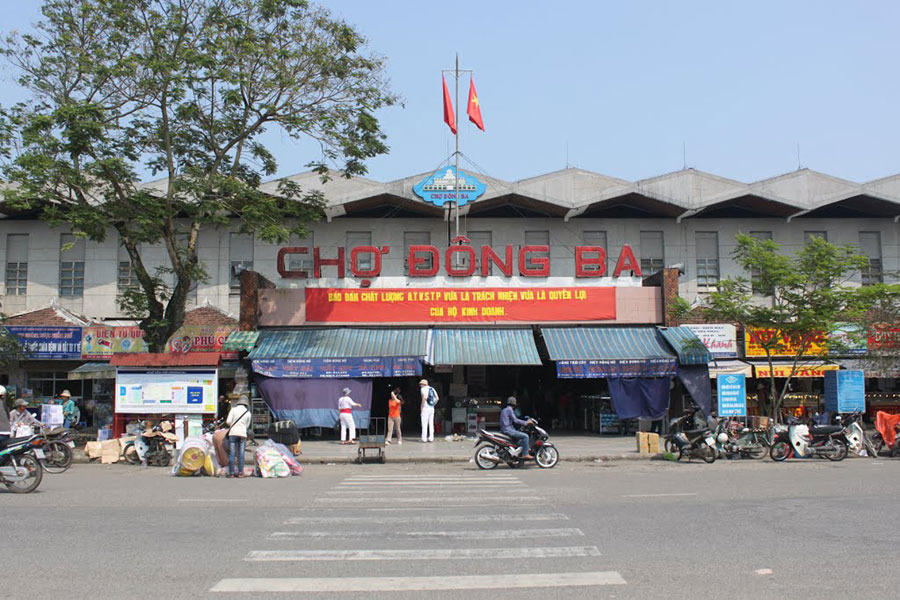 Located right in the city center, Dong Ba market can be your favorite spot to explore the street food scene or to practice your bargaining skill or to buy the famous conical hats made by the best craftsmen in Hue. 

Visitors coming to Dong Ba to gain insights into the life of local people – how people purchase, what do they eat every day and what are the hot stuff to buy at the moment. Here is the where you can witness most clearly the Vietnamese spirit – crowded, pushy and busy.

What to buy in Dong Ba market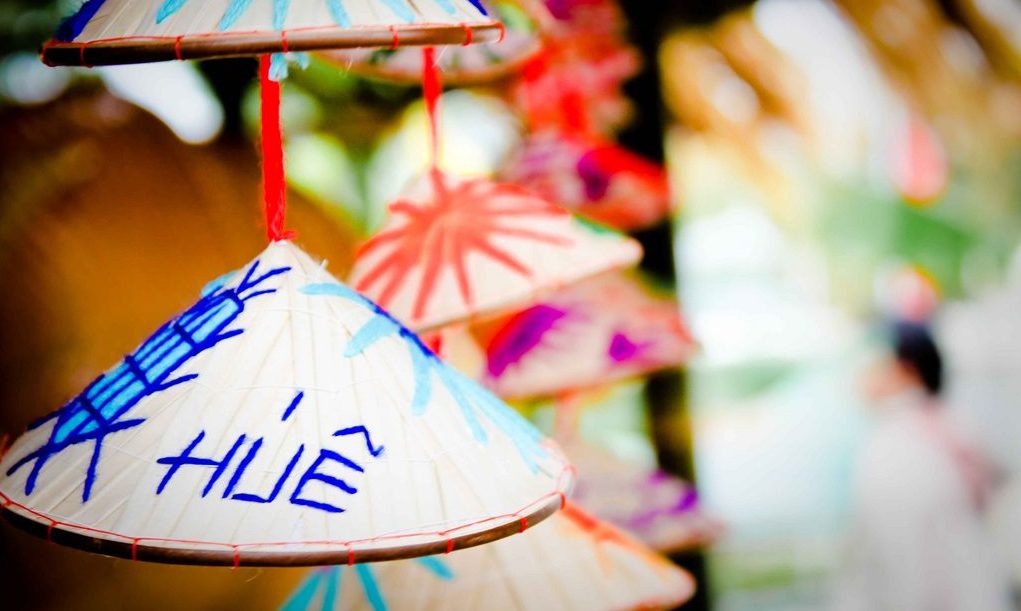 Dong Ba has everything from fast food to handmade handicrafts to footwear to gold jewelry. Both Vietnam dong and US dollars will be accepted. Everything can be negotiated for an agreeable price. The ground floor is where you find a whole range of food, wholesale stuff and the floor upstair is for garments and clothes. And the more you explore the more you'll discover.



When asking the locals where to buy the best cultural gifts and souvenirs of Thua Thien Hue to bring home, every single one will point you to Dong Ba market. Best souvenirs to buy are 'non la bai tho' (conical hats with poem woven onto them), me xung (Hue traditional candies), Truoi berries, Tuan tea, tom chua (Hue Sour Shrimp), lotus seed of Tinh Tam Lake, etc. 

What to eat in Dong Ba market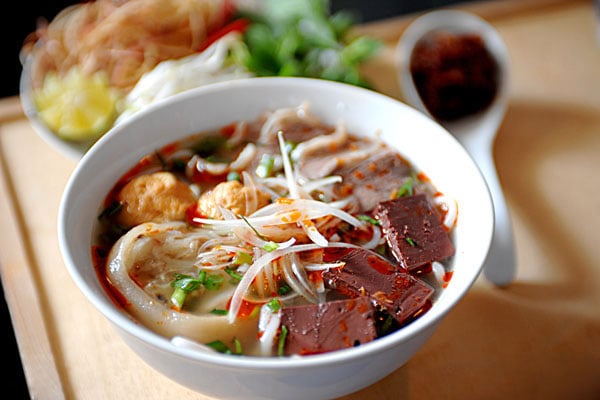 At Dong Ba market, you can find all the best food of Hue: Bun Bo Hue which is already very famous to many eaters around the world. Com Hen is also a wonderful dish to try – this dish is the iconic food of the working class in Hue – it's nutritious, full of flavors yet very cheap.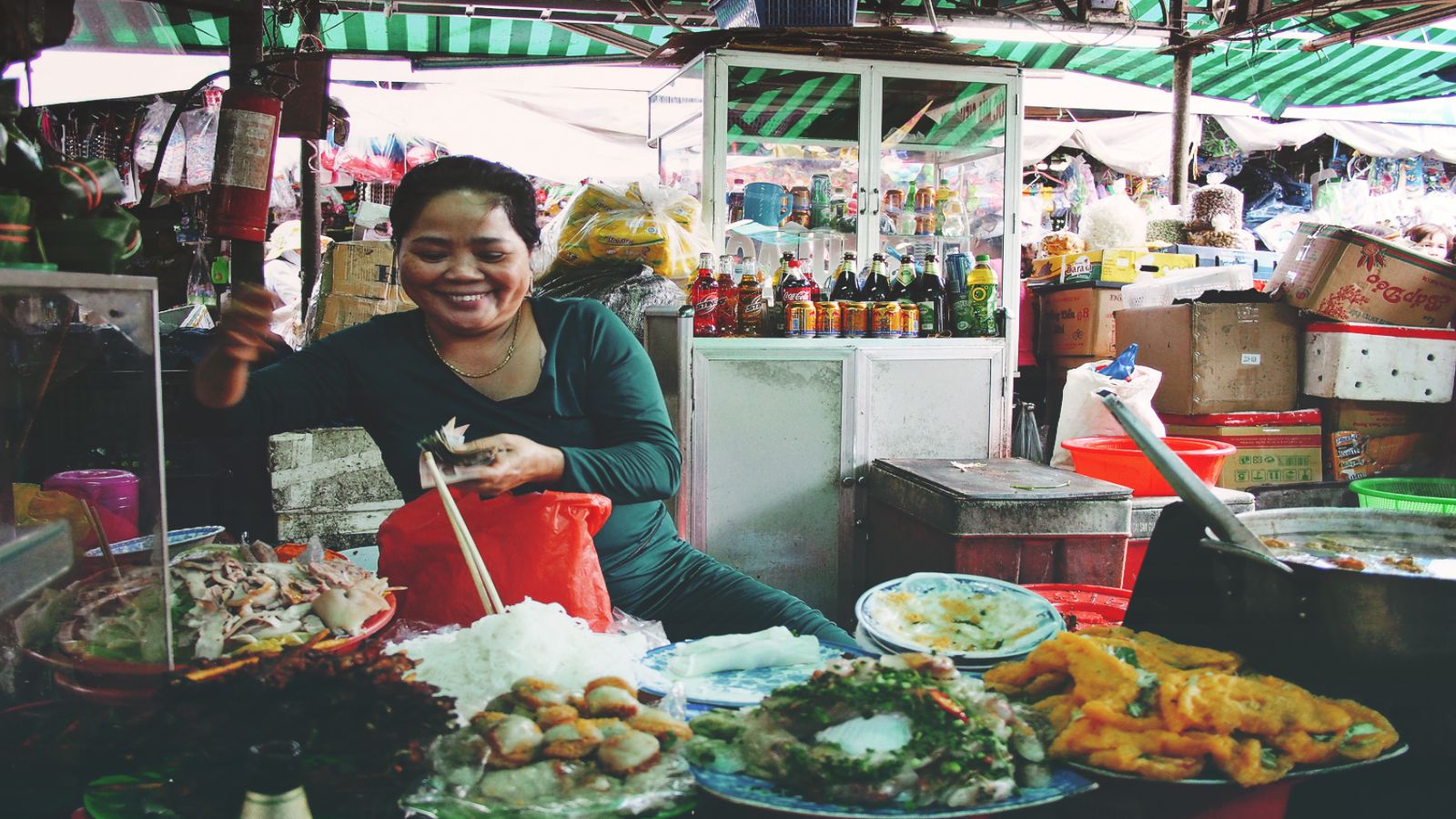 Many kinds of cakes, noodle soups and candies that has made the name for Hue are also very easy to find at the market. You won't be disappointed.