We happily announce that we have received a TripAdvisor® Certificate of Excellence 2019.
The achievement honors hospitality businesses that deliver consistently great service across the world, and receive excellent reviews from genuine travelers as a result. It is presented to only 10% of all the total businesses on TripAdvisor that have consistently achieved great reviews over the past year. It's recognized as a symbol of trust, and we're very proud to have been awarded the accolade for the fifth year running. 
Please take a look at our most recent customer feedback on TripAdvisor here.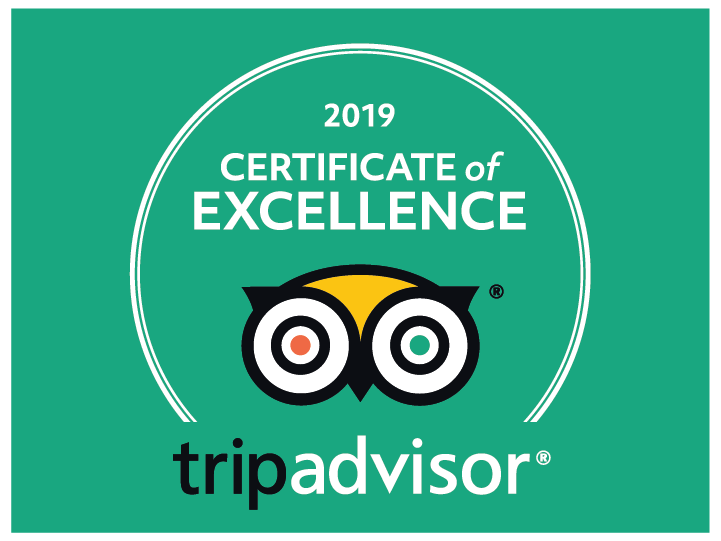 In 2019, we celebrated Asianwaytravel' 14th birthday (2006 – 2019), marking an important milestone in our development.  
In the past years, we've not only provided the highest level of customer service but also provided best authentic local experience to our customer, making their trip unforgettable .
Besides going on tours, we also aim to help raising the awareness on travel with responsibility among tour operators and tourists, Asianway Travel's foundation  was born for this purpose.  We've saved one dollar out of our revenue per a customer to help fund our responsible travel projects participated or initiated by AsianwayTravel.
We would like to express our sincere thanks to all Asianwaytravel's customer as you have placed confidence in touring with us and have made this possible by leaving us great positive reviews. We couldn't have done it without you.  It is truly a great motivation for us to continue providing you with the best hospitality in the future.
About AsianwayTravel
Asianwaytravel.com is a leading local tour operator based in Vietnam, specializing in customized private tours to Vietnam, Cambodia, Laos, Myanmar and Thailand. Travelling with us is not merely visiting a destination but having unique authentic local experience like no others. Whether you want to modify a tour package on the website or have an itinerary built from scratch, we can create an ideal trip for JUST FOR YOU.