Tra Que villagers specialize in planting kinds of vegetables such as lettuce, water spinach, cabbage… and many kinds of herbs such as basil, coriander, fish lettuce… Thanks to the special flavor, Tra Que vegetables have contributed to the popularity of cuisine in Hoi An and Quang Nam. Quang noodles, a typical dish of Quang Nam must eat with Tra Que vegetable to increase the delicious combination of natural flavors.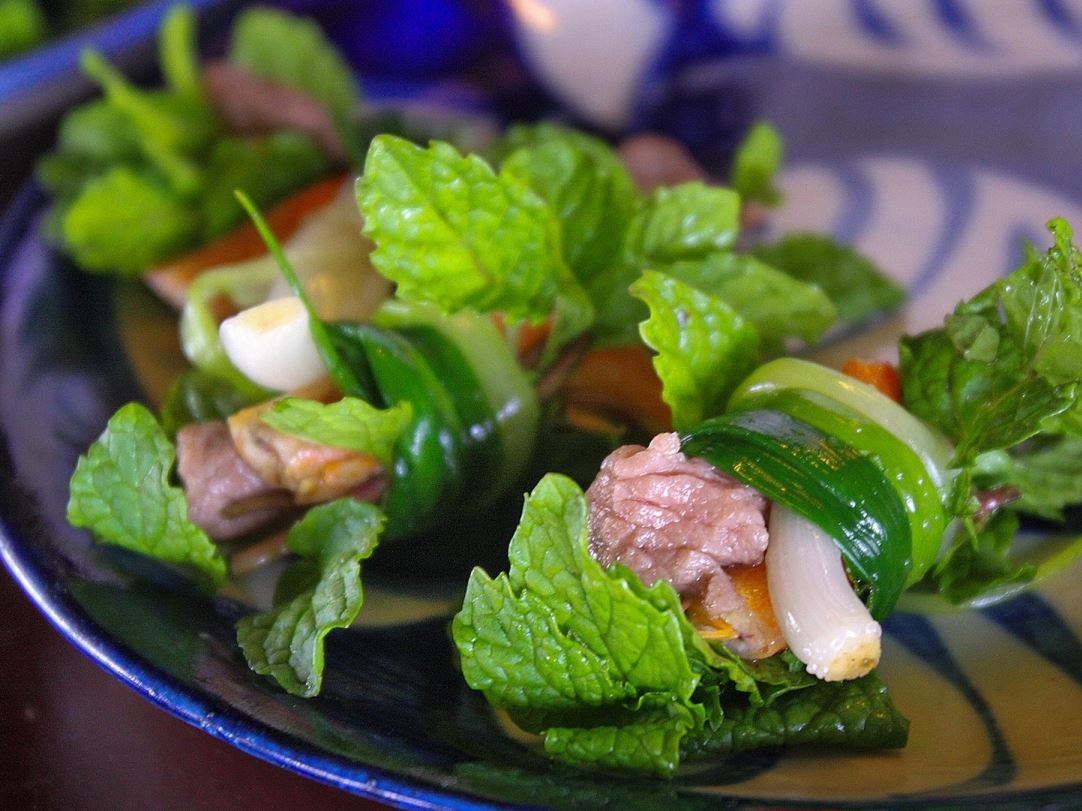 With only a few dozen hectares of cultivated land, growing vegetables has become a major livelihood of Tra Que villagers through many generations. Especially, since Hoi An tourism begin prosperously, Tra Que Vegetable Village has also had its flourishing development.

How to get to Tra Que vegetable village
Tra Que Vegetable Village is located in Tra Que Village, Cam Ha Commune, Hoi An City, about 2km northeast of the city center,  lying between the De Vong river and Tra Que algae lagoon. You can easily get here by walk, motorbike, car or taxi.
From the center of the old town, you go along Hai Ba Trung street, pass through the first bridge then you reach the village on the right.

The best time to visit Tra Que Vegetable Village
Tra Que Vegetable Village in Hoi An is located in the transition zone between North and South climates, so there is also a cold winter and a hot season but not too hot like the Southern of Vietnam. In general, the climate here is quite mild and pleasant with an average temperature of 28 – 33oC in the summer and 18 – 23oC in the cold season.
According to the locals in Tra Que Vegetable Village, the best time to visit the village is from May to July or from September to December.
However, according to the forum, you should go to the vegetable village in February to April every year when this place does not have cool rains and fresh green trees suitable to join the activities of the vegetable village.
What to expect when visiting Tra Que Vegetable Village

With a growing area of up to 40 hectares and over 41 different types of produce growing in the Tra Que Vegetable Village, there is plenty here to see and do. Chill out and watch the farmers go about their daily tasks. Raking, sowing, watering and picking the vegetables.

1. Fun and meaningful experiences in Tra Que Village




Tra Que Vegetable has been a well-known brand with green vegetable products grown on fertile soil, so it has its own unique flavor. Because of this factor, Tra Que Vegetable Village is now the most attractive tourist destination for those who want to learn to experience the life of a vegetable farmer.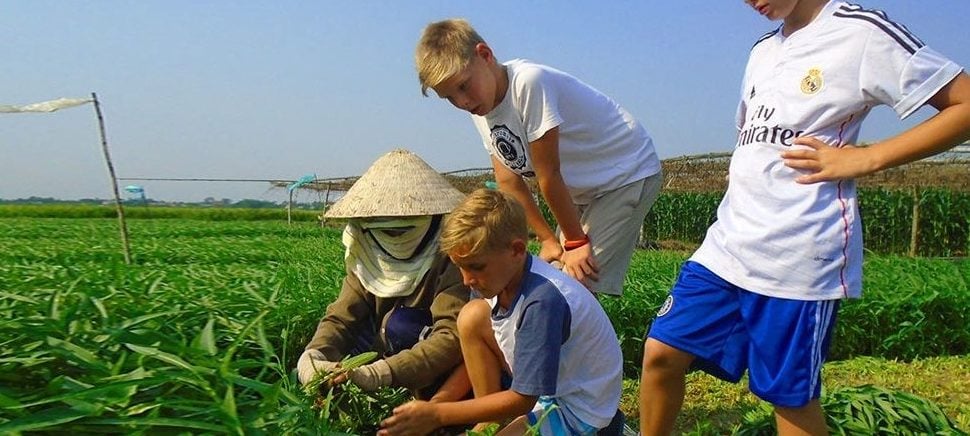 2. The perfect destination in Hoi An for photographers





# Stunning lighting:
Tra Que is the best place to take photo sunset in Hoian. In Tra Que, you are rewarded with the outstanding lighting for all kinds of shooting. From the early morning to late afternoon, each time of a day provides different forms of lighting giving you a big chance for creativity and imagination.

If you want to find some inspiration for the rural village of Vietnam for your artwork, Tra Que is a place to be. 
With lush grassland, marvelous rice fields, and tranquil lakes for the backdrop, this place is won't let you down. You can also find it very excited to see the genuine local images of farmers sitting on buffalos for a short break or deep their feet into the rice field for harvesting


3. A relaxing bike or a leisurely walk taking.

You can just simply ride your bicycle or walk around the pathways. There are plenty of opportunities to people watch and you will for sure be impressed by the immense producing grounds and the techniques they used. I know I was and I am from the agriculture-based country of New Zealand. Just remember to bring your camera!

4. An admire the beauty of sunset or sunrise.

5. Cooking class.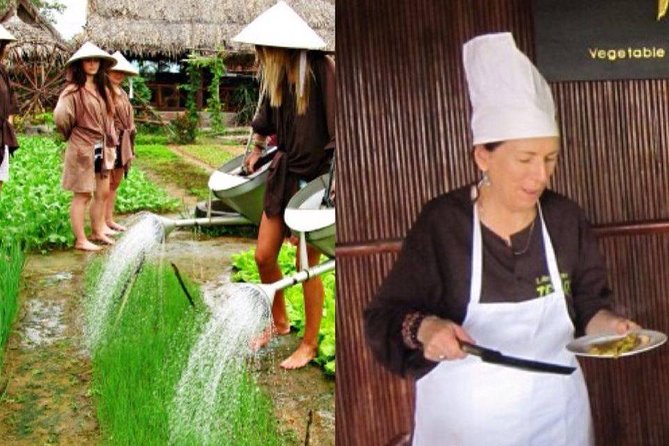 6. Foot massage with the ingredients from Tra Que herbs.

" During your visit to the beautiful city of Hoi An, I highly recommend you take a few hours to escape the center and explore a bit more of the countryside. Full of lush green fields, roaming water buffalos and locals hard at work making a living, it is a stark contrast to what you might be used to back at home."
This makes for a truly unique experience and there is surprisingly quite a lot you can do there as well.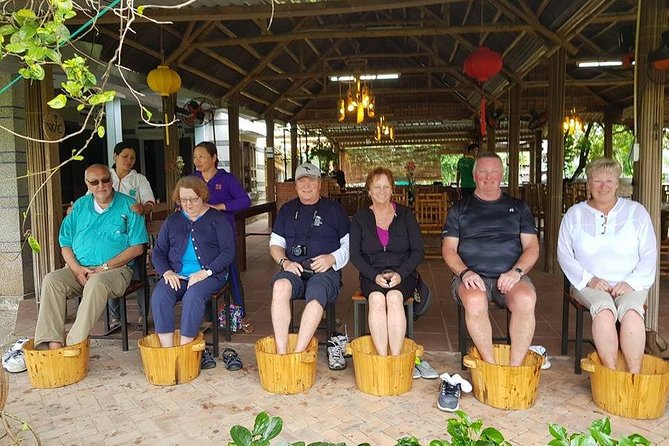 You can easily take a tour to learn more about the processes with Tra Que Vegetable Village. Even try out the farming techniques. While I was in Hoi An I was going to visit with Hoi An Free Tours. The tour they run to the village is not free, though you do get a real hands-on experience, which for me would have been worth the money.