Cai Be Floating Market – Tien Giang
At Cai Be District, there's a floating market that caters transporting goods, fruits, veggies and even seafood to not only Mekong Delta region but also to the rest of Vietnam. Cai Be is a perfect choice if you don't have much time to discover the whole delta since its location is quite close to Ho Chi Minh City. To visit Cai Be, you don't have to wake up too early like the other markets since the market opens until later hours of day.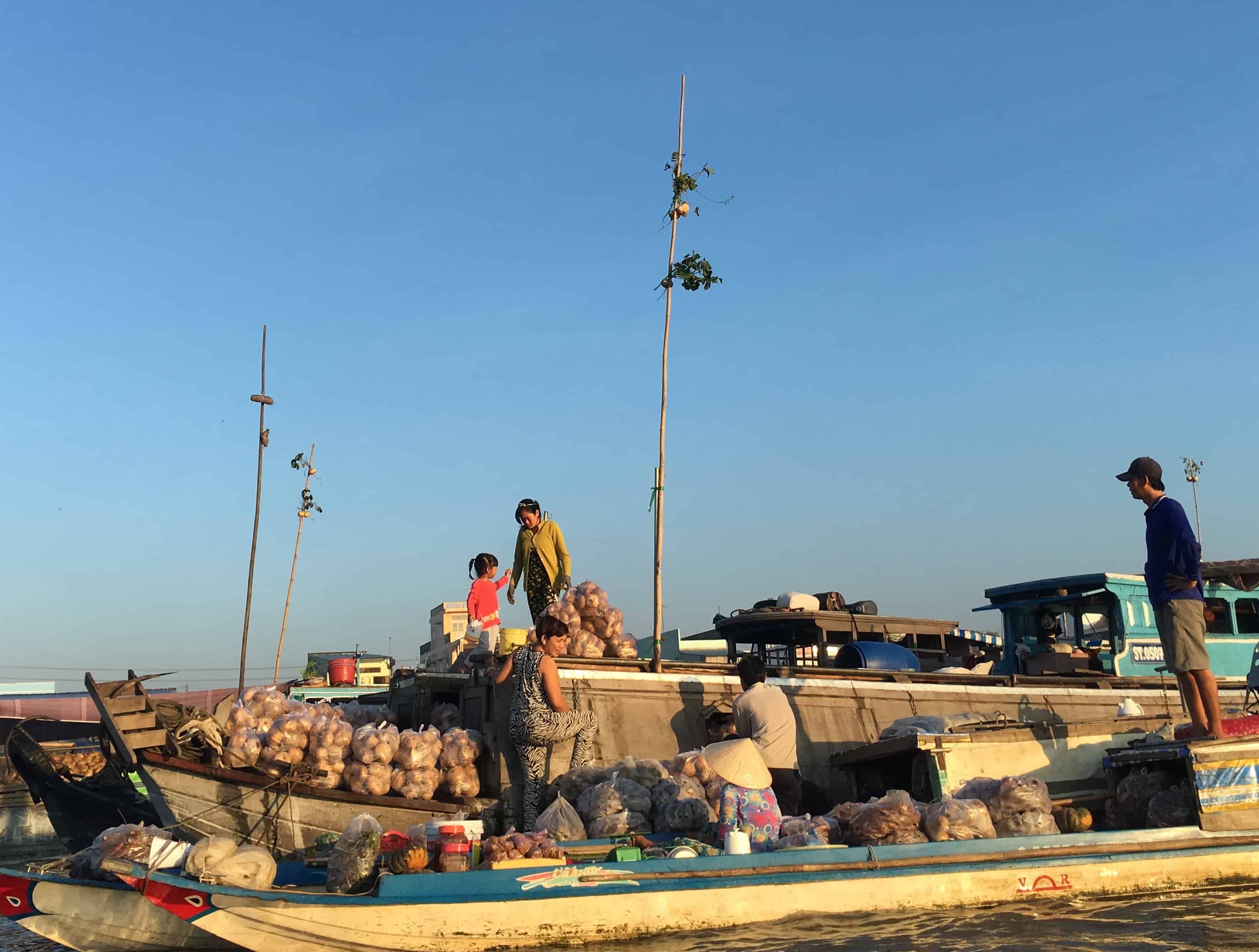 Cai Be province is located 80km away from HCMC through 1A highway. You can there by booking a private tour or getting a taxi. Once you're in the province, ask the local people for directions to the market.
Boat rental is available for a 2-hour tour with tour guide costing $2/person. Private boat for group of 10 at cost $25/boat.
Taste freshness of fruits in Cai Be Fruit Orchard – Tien Giang
Since Mekong Delta provides two-third of the fruit consumed throughout Vietnam, tasting the fruits should be while in Mekong Delta. The perfect places for that are the fruit orchards which can be found in most of the region.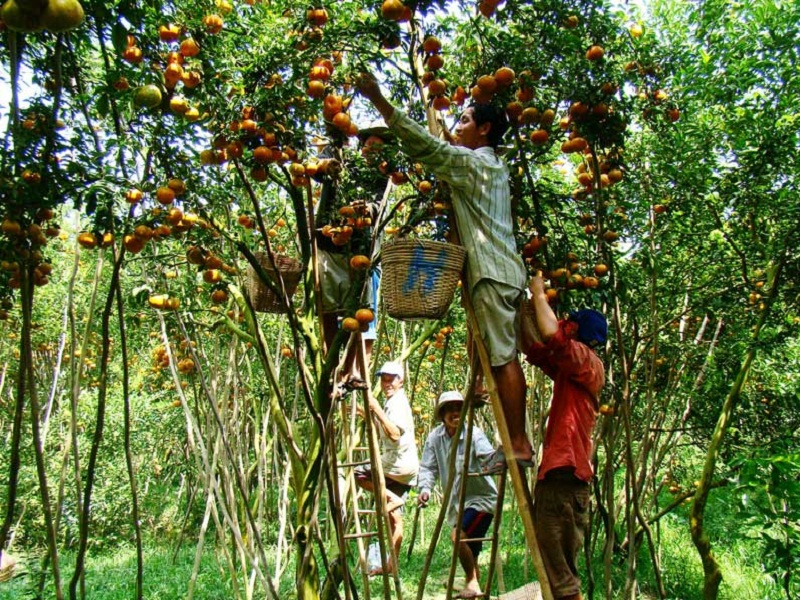 Cai Be Fruit Orchard is the largest fruit orchard in the delta, offers the tastiness of all kinds of tropical fruits. During your visit to the orchard, you can pick up the ripe fruit right off the trees and enjoy them.