You are planning to visit Sa Dec Town, Dong Thap Province in Vietnam? Discover how to get there, where to stay, what to see and do and more in the best travel guide to Sa Dec!
Sa Dec Overview
---
The drowsy former capital of Dong Thap province, Sa Dec is a comparatively peaceful city of tree-lined streets and fading colonial villas, ringed with orchards and flower markets. Lining the waterways are flower nurseries you can visit, which are especially popular just before Tet for witnessing a riot of blooms loaded onto boats.

Things to do in Sa Dec Dong Thap
---
Huynh Thuy Le Ancient House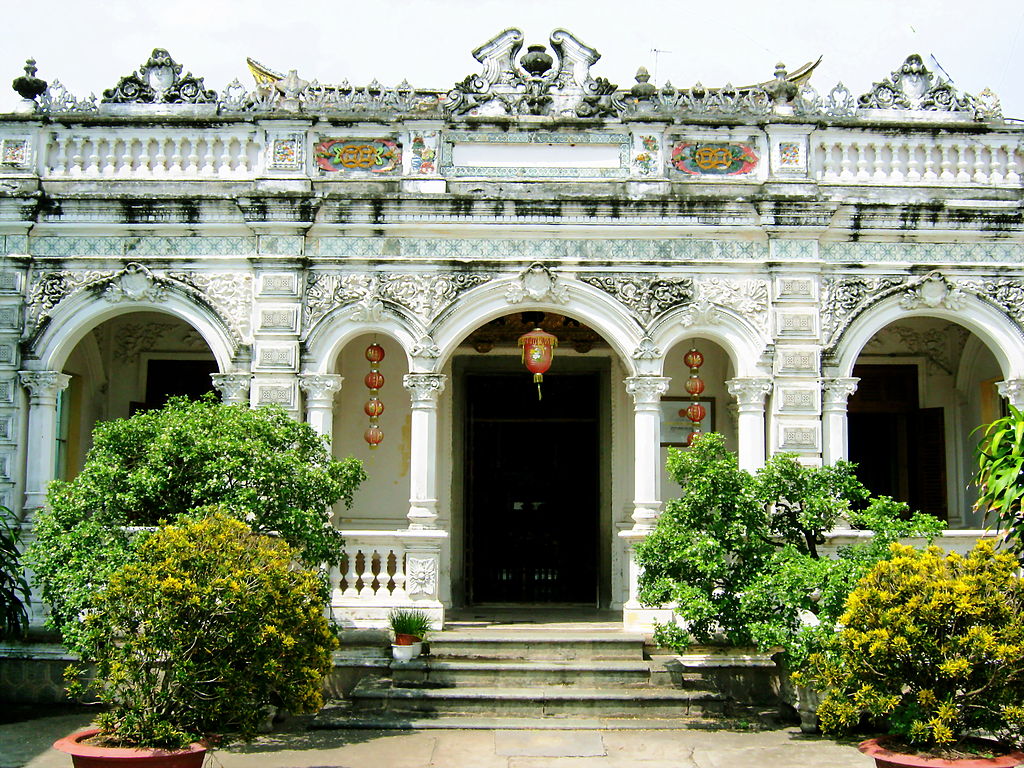 Sa Dec was immortalized in the film The Lover by Jean-Jacques Annaud, based on French writer Marguerite Duras' bestselling semi-autobiographical novel, which depicted her love affair with Huynh Thuy Le, the 27-year-old son of a rich Chinese family, when she was only 15.
The town's biggest attraction (though it'll only take up about 20 minutes of your time) is the Huynh Thuy Le Old House, his family's fascinating 1895 riverfront residence of Sino-French design. Other locations seen in the film include Le's grave and pagoda, and the school where Duras' mother taught.
Huynh Thuy Le Ancient House is a special house which is the harmony of Southern Vietnamese, French, and Chinese architectural styles. For more than 100 years, despite the destruction caused by time, the house remains beautifully intact.

Location: On the bank of Tien River at 225A Nguyen Hue Street, Sa Dec Town, Dong Thap Province



Sa Dec Flower Village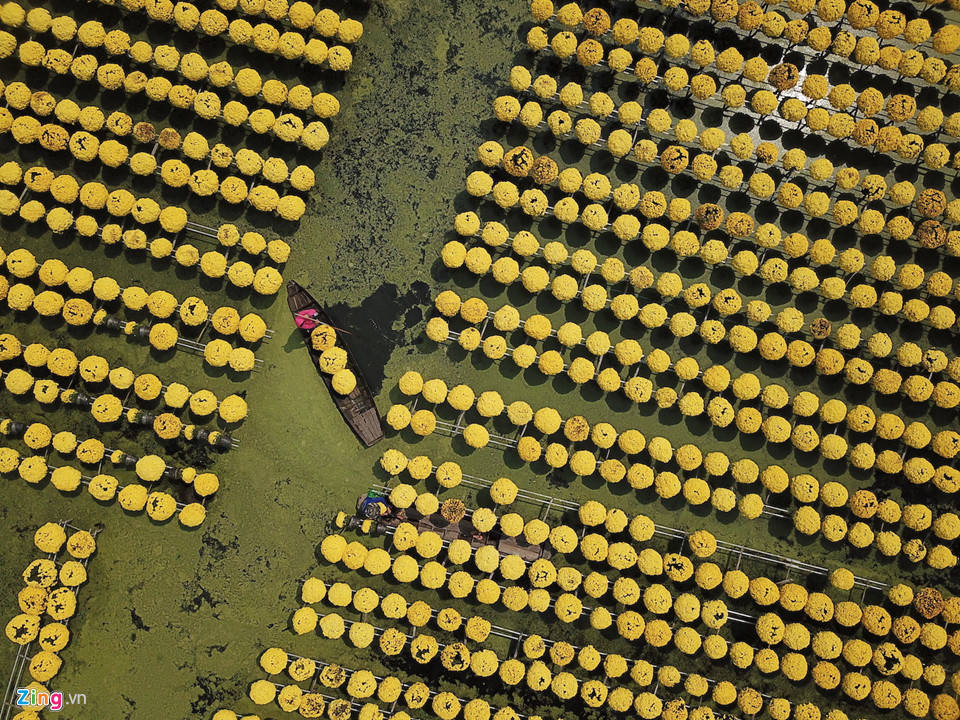 A major thing to do for travelers to Sa Dec is visiting the local flower village. Sa Dec has the largest flowers planted in Mekong Delta region. The village is located by the bank of Tien River - a branch of Mekong Delta - covering an area of 600ha of flowers and ornamental plants. 

But Sa Dec flower village is not your ordinary village. The flowers are not planted on the ground but in bamboo baskets to avoid submersion and the villagers tender these flowers by boating in between the rows. Come to Sa Dec in the blooming season and you will be amazed by the colorful patches on the river. Sa Dec is also famous for its rose garden with more than 50 kinds of roses. 

The best time to visit flower villages in Sa Dec is about 10-15 days ahead of Tet before they are trucked on boats to markets in other places in Southern Provinces.

Tram Chim National Park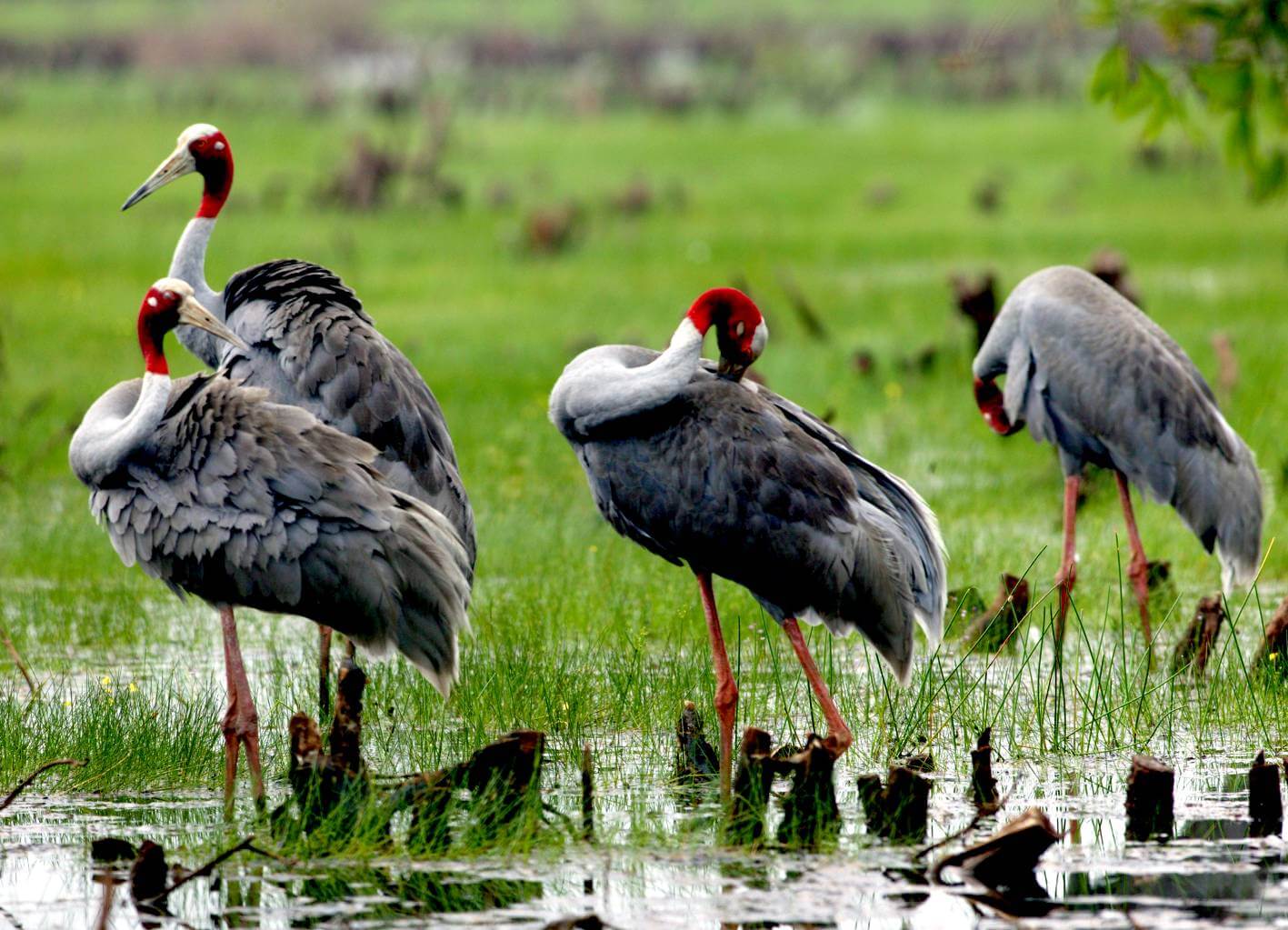 A destination for nature lovers to discover - Tram Chim National Park. You're in for one-of-the-kind local biodiversity of flora and fauna with the iconic red-crowned cranes which were once often seen the most in Tram Chim National Park.
There are about 200 species of birds inhabited within the park, some of them are listed in the World Red List of endangered species.
To visit the park, tourists will have to book tours organized by the national park. You can join a group to make it cheaper. A boat ride is about 2 hours and you'll see the birds, the white lotus garden and the beautiful mangrove forest. Best time to visit is in wet season when the water rise and the birds return to the park.
Location: Tam Nong District, Dong Thap Province, Vietnam.

What to eat in Sa Dec
---
Like other provinces in the Delta, Sa Dec is also known as a paradise for diners, especially who want to try more Vietnamese traditional food. Here are some local dishes that you must experience:
Best Time to Travel to Sa Dec, Dong Thap, Vietnam
---

Sa Dec Town is in Dong Thap Province, in the Mekong Delta region of southern Vietnam. Like other provinces in the Delta, Dong Thap is in the tropical climate zone. There are always two distinct seasons in a year: the rainy season and the dry season. The rainy season is from May to November and dry season is from December to April of the following year.
The best time to visit Sa Dec Dong Thap is during the wet season when you can see the nature, the forests, the damps are given life thanks to the rain. Best months to go are September, October and November.
You can also visit Sa Dec during the the traditional festivals such as Go Thap festival, the anniversary of Doc Binh Kieu. By attending these events, you will have a closer insight to the life of the local people and their unique, indigenous local culture. 

How to get to Sa Dec
---
Sa Dec is about 200km away from Ho Chi Minh City. cheapest way to get from Saigon to Sa Dec is to take a bus which would cost $12-$16 for one way. 
Or you can book a tour or a day trip to Sa Dec with private car. This way you can visit Sa Dec without leaving our any major attraction or worrying about bus scams.

Tips for travelers to Sa Dec, Dong Thap
---

Here are some tips for you, especially first-time tourists, to travel on a tight budget while still enjoy the wonderful time in Sa Dec, Dong Thap.

Bring hat, long-sleeved shirt, mask in hot season.

You should wear casual, convenient clothes because you will have to move all day.

There may be a lot of mosquito and insects in the rainy season, so mosquito repellents would be necessary to protect you from bites

When visiting the national park, do not do anything that would harm the local environment and local biodiversity, especially do not leave plastic items out into the wildlife.

---
It would be very regretful if you miss this attraction during your stay in Vietnam. There are lots of things in Sa Dec Town, Dong Thap Province waiting for you to explore. Please contact us via email: booking@asianwaytravel.com or hotline : (84-243) 7 755 888.