As a tropical Asian paradise, Vietnam has around 2,000 miles of coastline. Therefore, Vietnam naturally boasts an abundance of stunning beaches which draw visitors from all over the world. The majesty and charm of Vietnam's beaches are unmatched by many other attractions. There are numerous beach holiday spots along Vietnam's eastern border's long crescent coastline. You will enjoy the continual reminders of your tropical setting as you unwind on the white sand and take in the warm breeze. With this list of the top 10 best beaches in Vietnam, you can create the ideal seaside vacation.
My Khe Beach, Da Nang 
My Khe Beach is about 5 kilometers from Da Nang's city center. It was given its name by American servicemen who came here during the Vietnam War. Forbes Magazine selected My Khe beach as "one of the most attractive beaches on the planet".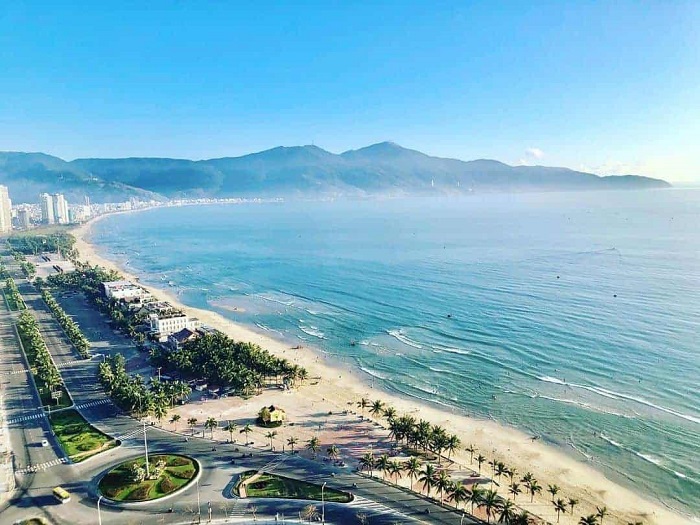 In addition, a number of World Heritage Sites, like Vietnam Hoi An Ancient Town and Hue Imperial City are conveniently accessible. The suggested visit time would be in summer (from April to August). Here, you could try sunbathing, fishing, snorkeling, jet-skiing, diving, and surfing.

>>> Recommended Tour: Heavenly Danang- Bana Hills – Golden Bridge Tour 5 Days
Dam Chau Beach, Con Dao 
4 kilometers from the center of Con Dao Town in the Ba Ria-Vung Tau Province, Dam Trau Beach is located close to Co Ong Airport and Con Dao National Park. Visitors get the opportunity to swim, admire the sunset, visit Con Dao National Park, sunbathe, and see airplanes because of their proximity to the airport.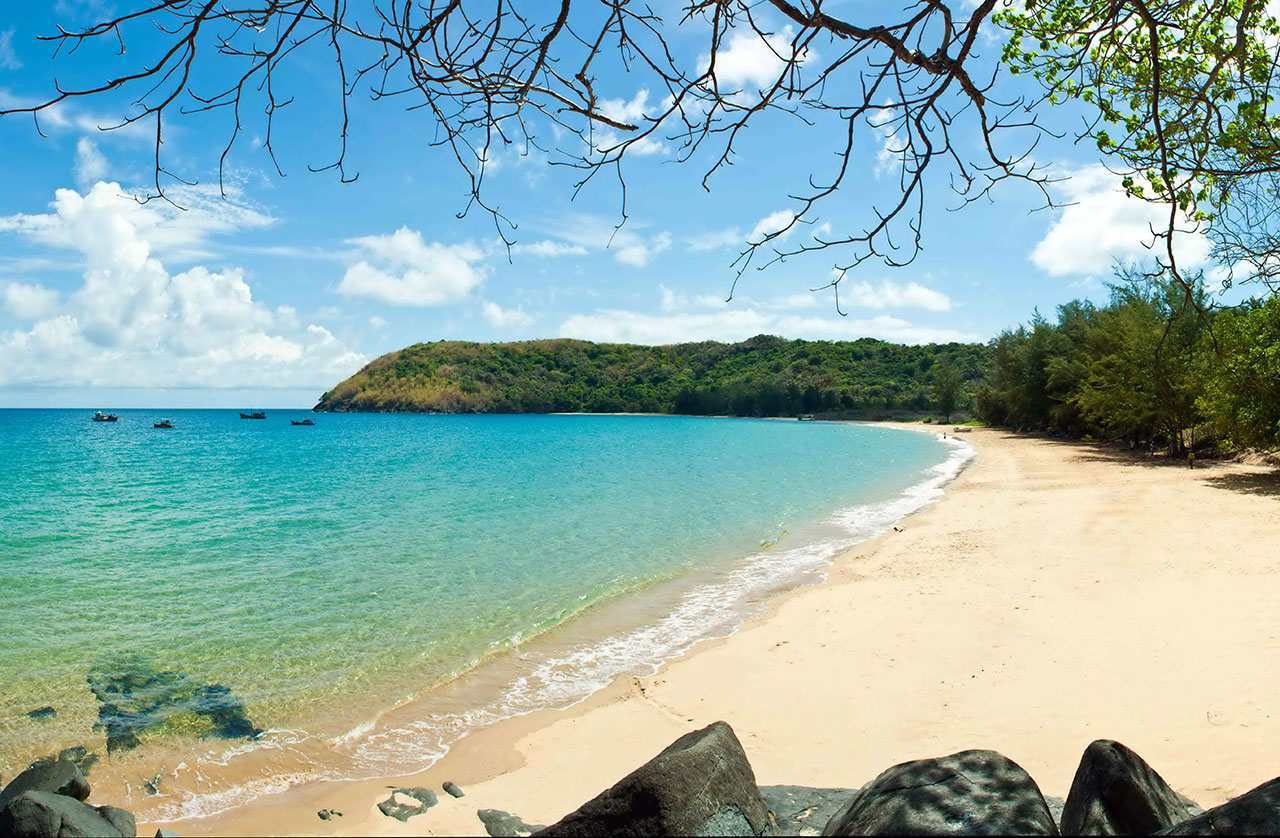 There are a few restaurants a short walk away from the beach and conveniences are available. There are rain and dry season that would affect you but the favorite time is basically around March to September.

>>> See more: Con Dao Island – Comprehensive Guide & Tips
Bai Dai Beach, Phu Quoc
In 2008, ABC News highlighted Long Beach as one of the best beaches in Vietnam and also the world's most exquisite and undisturbed beaches. Long Beach nevertheless retains its innately pristine beauty, despite the tourism industry's rapid expansion.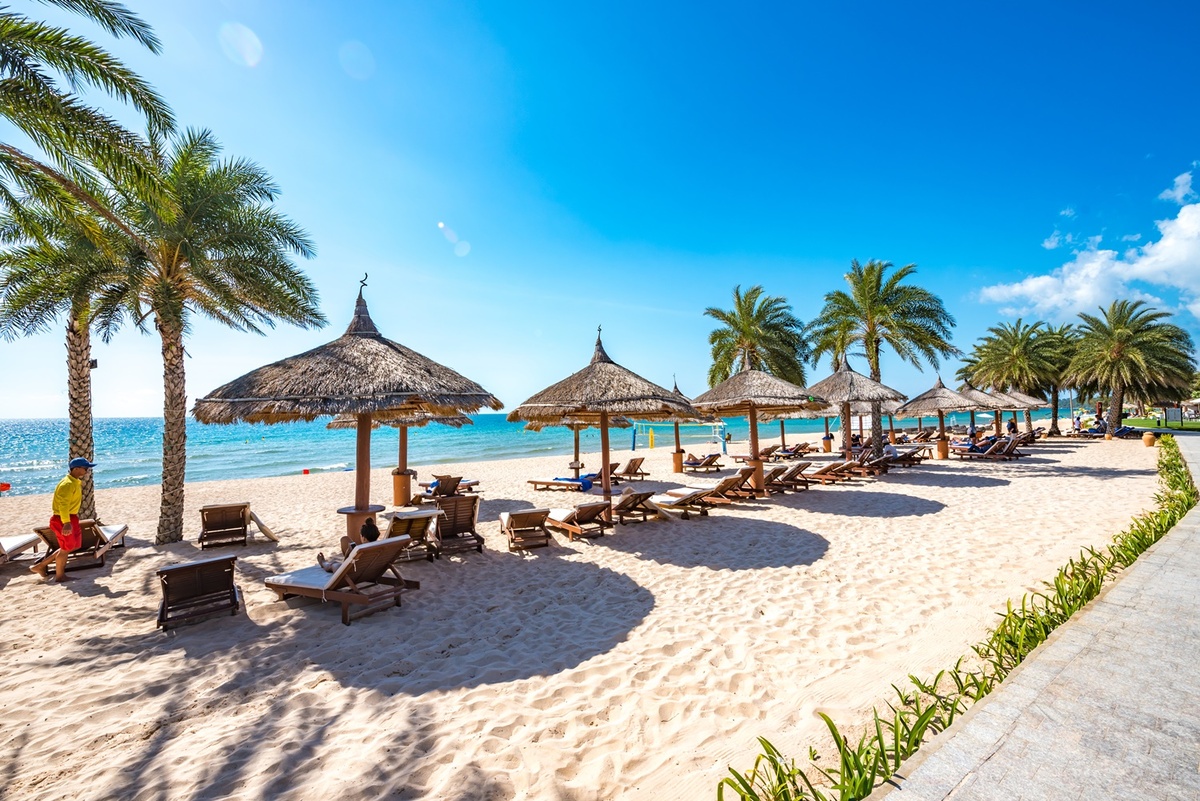 It is on Phu Quoc Island's northwest shore and stretches 15 kilometers from Cua Can to Ganh Dau Cape. The best time to visit would be April, September, and October. You can do jet skis, surfboards, visit Doi Moi island, coral sightseeing, and kayaks.

>>> Recommended Tour: Ho Chi Minh City – Mekong Delta – Phu Quoc Tour – 7 Days
Sam Son Beach, Sam Son
Sam Son has long been a popular destination for tourists in Vietnam. It is located 16 kilometers east of Thanh Hoa City's center. Sam Son offers visitors a variety of attractions in addition to the wonders that nature bestows. Sam Son beach's environment is gorgeous and alluring due to the very gentle and flat sandbank, the gentle breezes, and the clear, blue ocean. They will all provide visitors with some very memorable experiences.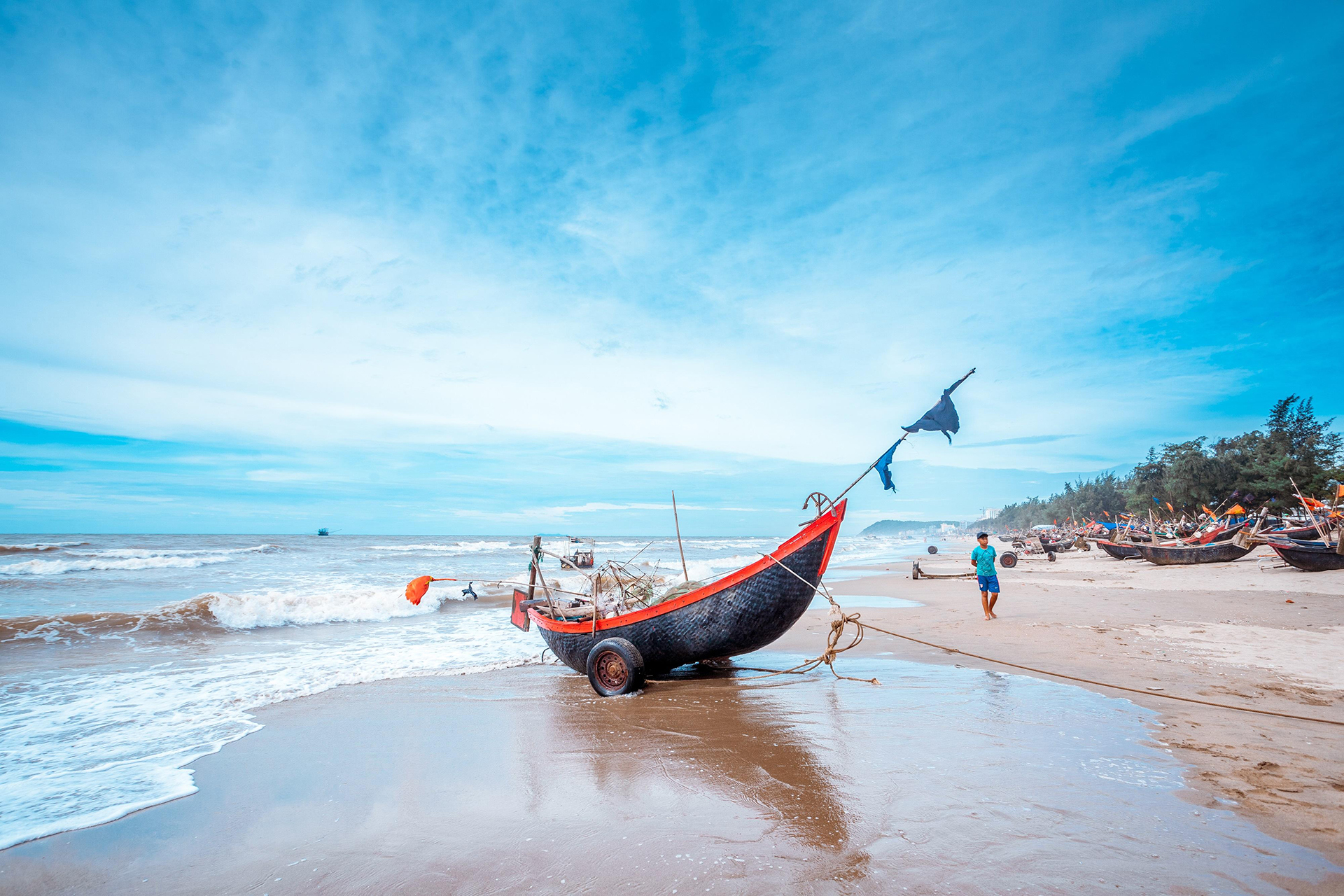 Additionally, it's an excellent spot to sample different kinds of regional seafood. This is definitely one of the best beaches in Viet Nam. You should come around May to September so it would be best for you activities such as swimming, sunbathing, playing beach sports, hiking,…

Ky Co Beach, Quy Nhon 
Ky Co Beach, 25 kilometers northeast of Quy Nhon's city center, is renowned for its unique beauty, including the green-blue water and a crescent-shaped beach with three sides connecting the mountains. Tourists can take the unique diving service offered here that enables you to swim beneath the surface, accompany local fishers out to sea, or rent a jet ski, or boat to go fishing.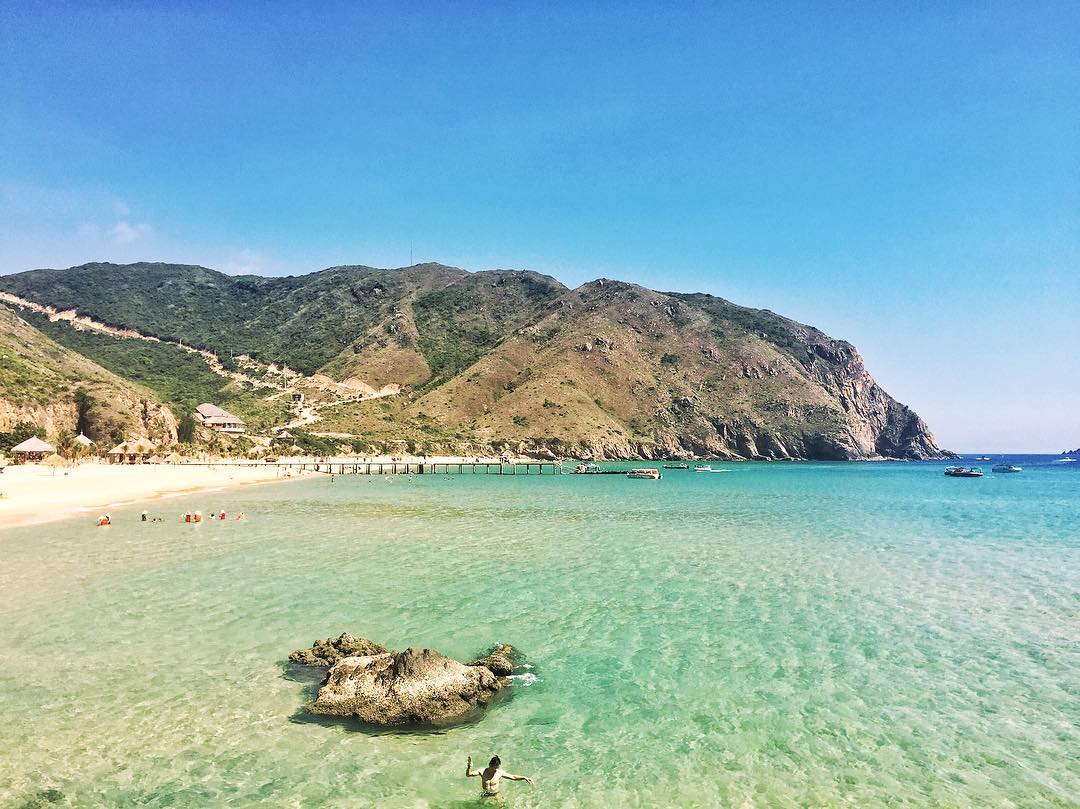 There aren't many hotels or resorts in the area which means you would find more options downtown. Additionally, famous seafood in Ky Co includes grilled sea urchins, abalone, all kinds of snails, scallops, and blood cockles. And remember to come in the dry season so there is little chance of rain to dampen your spirits.
Nha Trang Beach, Nha Trang
Nha Trang Beach is one of the most well-known beaches in Vietnam. It is interconnected with luxury hotels, clubs, shops, museums, and marvelous restaurants interconnected.
Island hopping, scuba diving, water sports, and other sporting activities can be enjoyed here.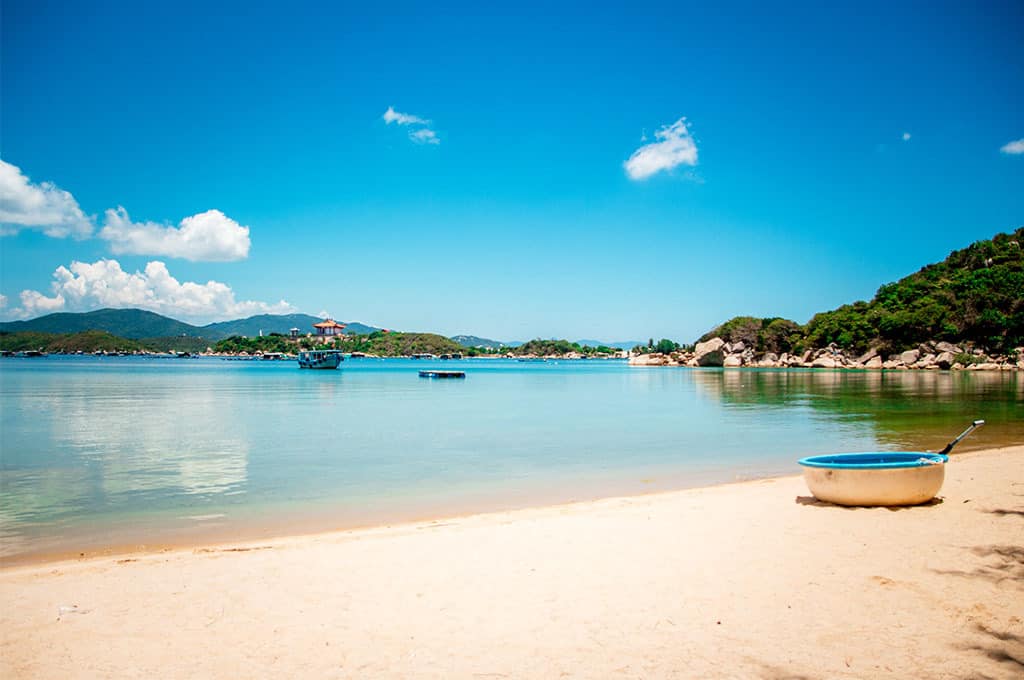 Cuisine in Nha Trang has long attracted tourists right from rustic dishes such as noodle soup with fish, and pancakes to fresh seafood. Though tourism and development have made quite a dent in its landscape in recent years, it is still worthwhile a visit, preferably from February to May. This is one of the best beaches in Vietnam if you find yourself in the area.

>>> Recommended Tour: 5 Days Da Lat – Nha Trang – Mui Ne
Cua Dai Beach, Hoi An
Cua Dai Beach, which literally translates to "large sea mouth," is only 4 kilometers away from Hoi An. It is well-preserved enough to retain the authentic attractiveness of a jungle and ocean environment. Sports enthusiasts have a wide variety of enjoyable activities to choose from, such as windsurfing or playing beach volleyball.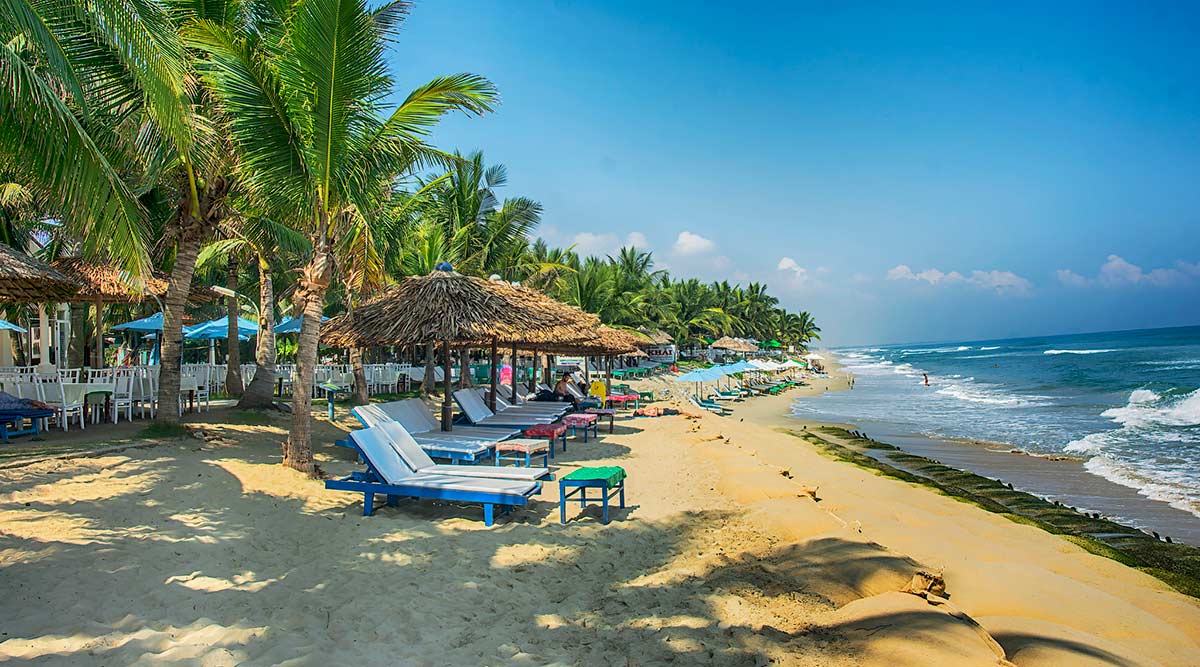 Visitors won't have any trouble locating 5-star resorts where they can unwind or enjoy upscale dining and spa services. All of which can brighten your day and make you feel less worn out. Come here from April to October to have the best experience.

Mui Ne, Phan Thiet
Among the best beaches in Vietnam, the most activity-filled is probably Mui Ne Beach, 22 kilometers toward northeast Phan Thiet. The area is set against the mesmerizing backdrop of the area's vast, white-sand dunes, which also contain lakes and marshes in the middle of the landscape.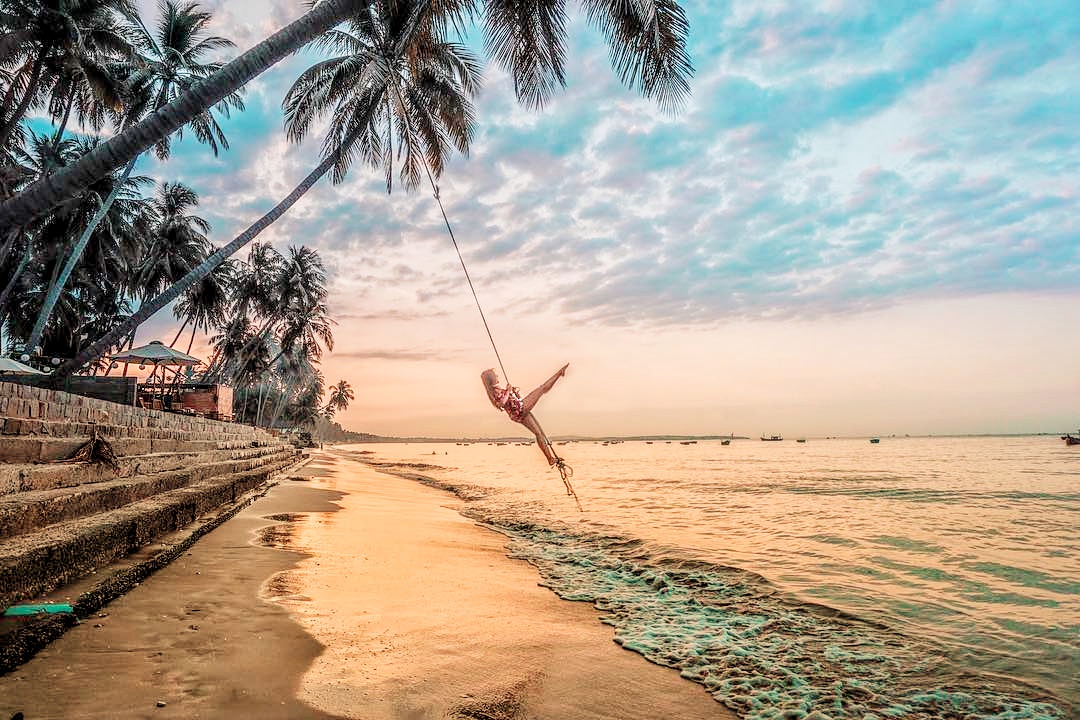 You can go visit the red sand dunes, kite surfing, boat sailing, and scuba diving. Although resorts have started to appear along the shore, the wonderfully local ambiance at this greatest beach spot in Vietnam has remained mostly unaltered. The best time to visit is from November to March.

>>> Recommended Tour: 5 Days Da Lat – Nha Trang – Mui Ne
Lang Co, Thua Thien Hue
It's a very special beach in the center of Vietnam, distant from the hustle and bustle of the metropolis. Long, white-sand beaches and towering palm trees line the bay, providing just the right amount of shade during the warmest hours of the day. There are numerous shacks all along this beach where you may have some fresh seafood.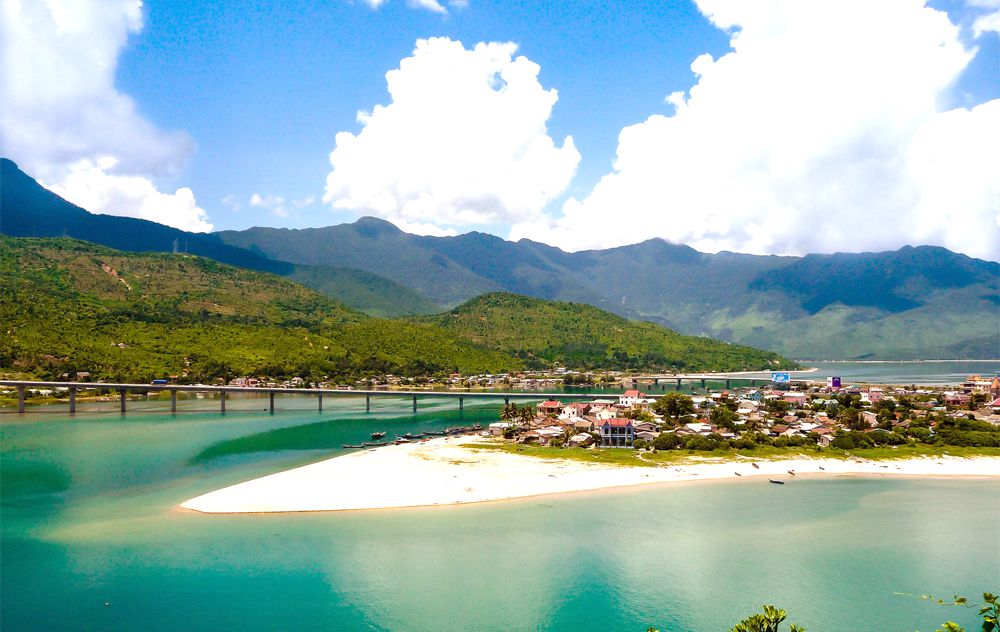 Visitors can have chances to admire white sand-dunes, sea-bathing, beach volleyball, sea diving, and fishing in the open sea. Visitors can feel comfortable on the beach thanks to the lifeguard services. The time to visit is from April to September.

>>> Recommended Tour: Best of Vietnam Tour – 12 Days
Cat Ba Beach (Cat Co 1, 2, 3), Hai Phong
Cat Ba should definitely appear in the "best beaches in Vietnam" list. The collective Cat Ba beach is actually three small sandy beaches that lie to the east of Cat Ba Town Cat Co 1, Cat Co 2, and Cat Co 3 are their names. Although the beach is quiet, there are often brisk coastal gusts that create large waves.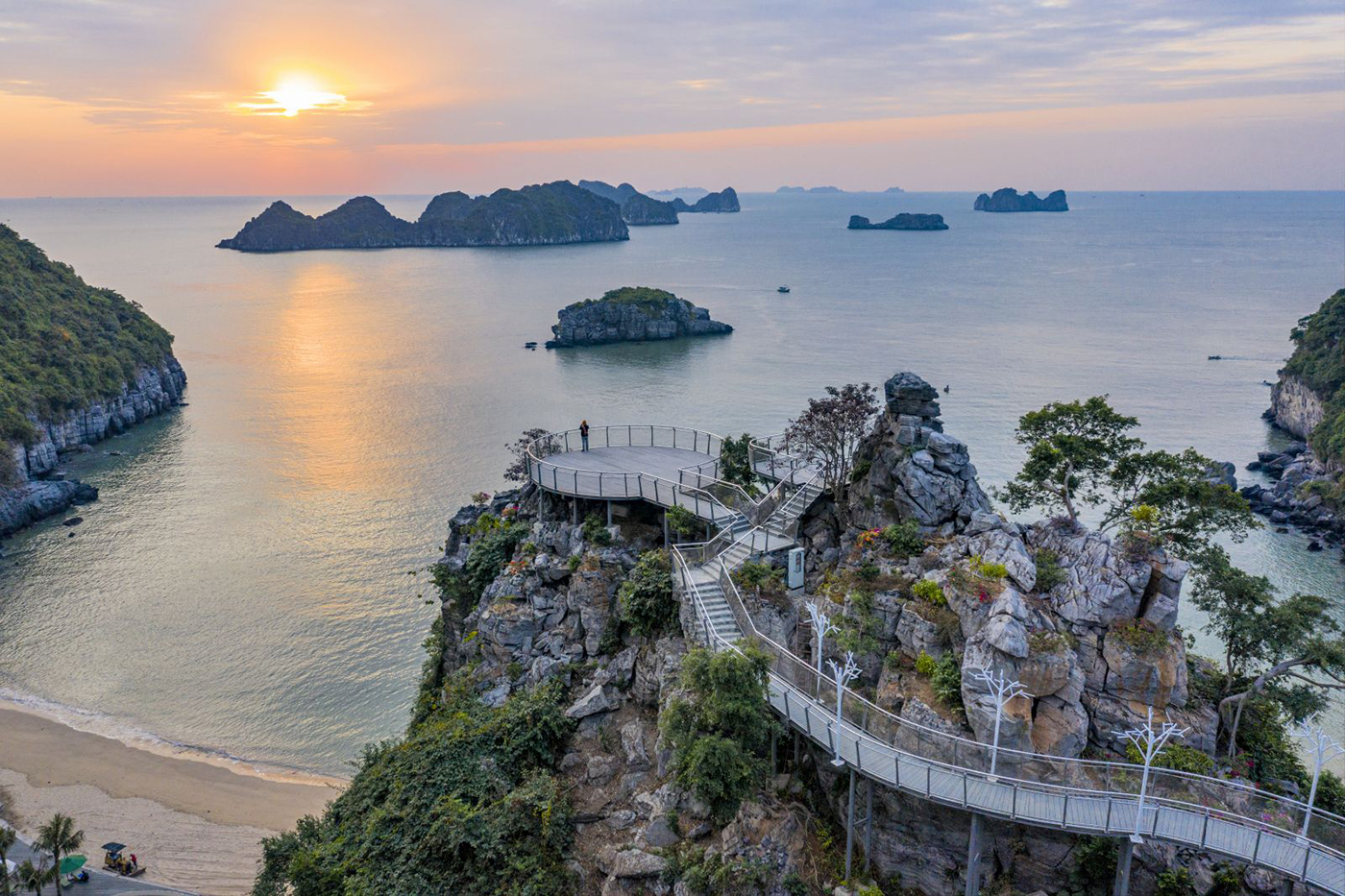 Some foods you should try are salt-roasted sea crab, bun tom, seahorse crab, pacific geoduck, and mantis shrimp. The months of March through April are the most popular for travel to Cat Ba.

>>> Read more: 9 Reasons Why Cat Ba Island is Your Perfect Summer Paradise
In Conclusion
Many islands, bays, lagoons, and beaches may be found in Vietnam. They are just waiting for you. Vietnam is a tropical country, therefore the best seasons to visit are spring (February to April) and fall (August to October) when the weather is great with mild temperatures and little to no rain. The top 10 beaches in Vietnam are all listed above. Never be scared to pick one of the above-listed seaside getaways if you ever have the chance to travel to Vietnam and take a break.