Thinking about visiting the most worth-living city in Vietnam in 5 days? Wondering what to do in Danang for 5 days? Let's say yes to it and discover Danang with trendy & exciting activities & places you can do while being here.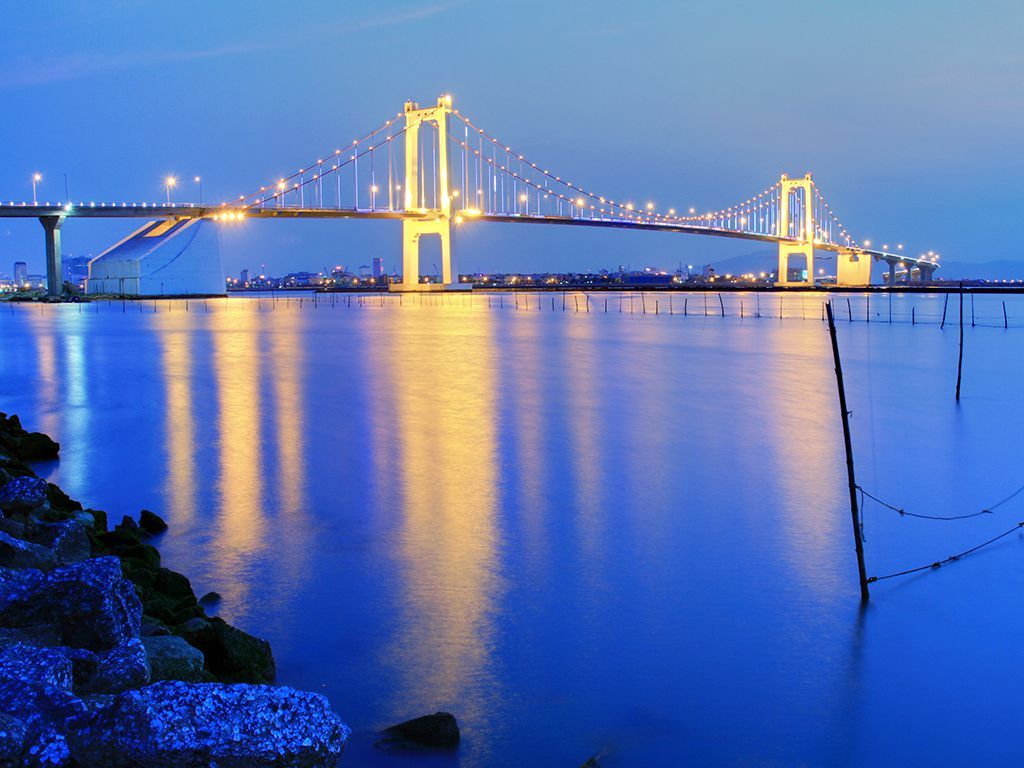 Overview of Danang city

Danang city is located in the central of Central region of Vietnam. If Hanoi is the heart of the North, Ho Chi Minh city is the veddette of the South then Danang is like a promising pioneer not only in its region, the Central, but also in the country in travel & tourism field. It is well known as "the city of beaches" with the 60-kilometer coastal line. Danang beaches were voted by Forbes as 1 in 6 most breath-taking beaches of the planet.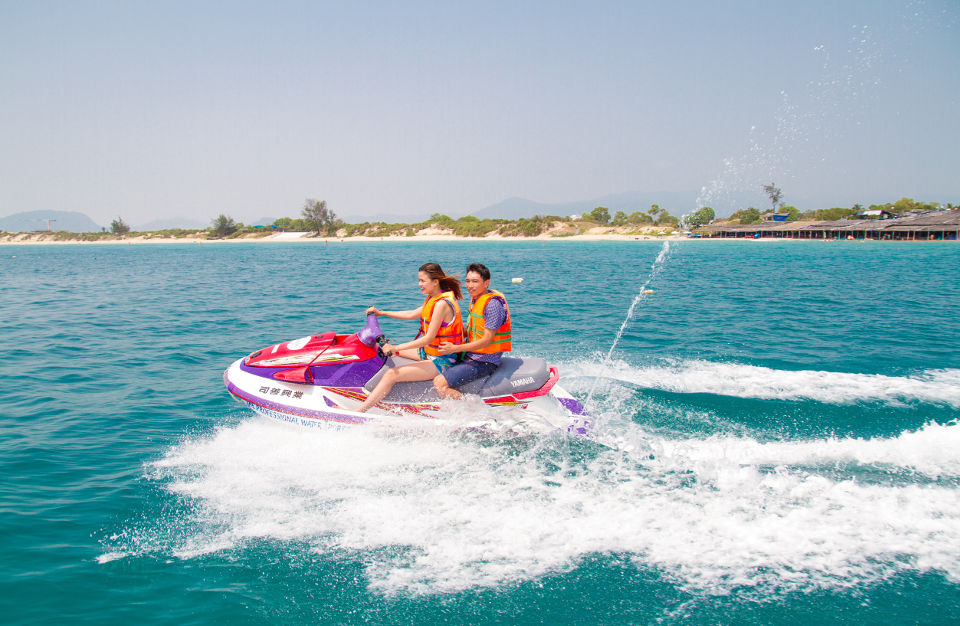 Moreover, this city is beautifully & fortunately located among 3 World Heritages: Hue Imperial Citadel, Hoi An ancient town and My Son Sanctuary. To the east of the city is East Sea of Vietnam and Paracel Island. It is just a very brief introduction but travelers, what are you waiting for?
Suggested itinerary – What to do in Danang for 5 days
There are so many options for you to make your 5-day trip to Danang fabulous but below is our humble suggestion. Please feel free to pick up Hue city, My Son sanctuary to include in your journey because they are reachable for you in one day visit from Da Nang city.
Day 1: Discover Da Nang with city tour & Hoi An ancient town
Day 2: Visit Ba Na Hill & Golden bridge
Day 3: Cham Island & Cua Dai beach
Day 4: Enjoy Than Tai hot spring & explore Son Tra island
Day 5: Discover Da Nang more with paragliding & Tuy Loan ancient village

See ultimate things to do in Danang 
Day 1: Discover Da Nang with city tour & Hoi An ancient town
Morning – Early afternoon: Marble Mountains – Non Nuoc stone carving village
Start a day with a local noodle you can find in any streets of the city. Come on, let's get local as the food is amazingly tasty!
It would be a miss if you discover Da Nang without going to the Marble mountains. These legendary mountains somehow shape the look of the city and bring the balance vibe for this region according to feng-shui master.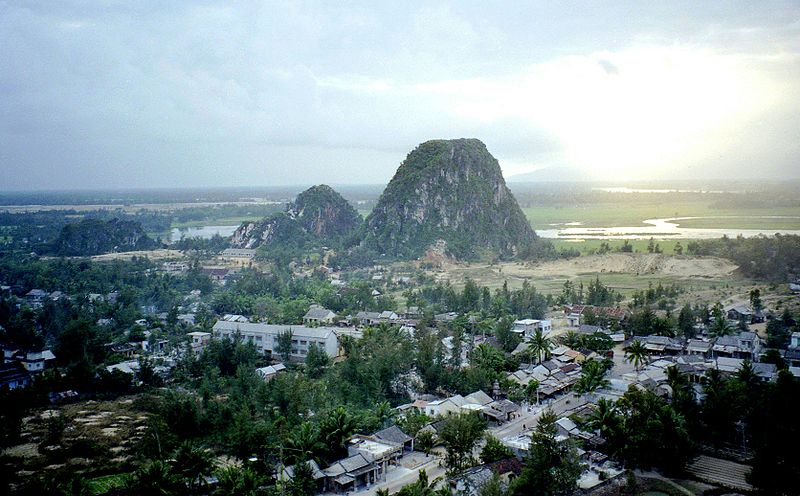 Also pass by Non Nuoc stone carving village, see with your own eyes the delicacy in their ways of carving stones, the diversity in their designs and the consistency of preserving the tradition from 18th century in their eyes.


Next make your way through 108 three-step staircases of Water Mountain to finally reach Linh Ung 1 pagoda. Go to the top of it and reward your eyes with a fantastic view of other 4 mountains in Mable Mountain,  Co Co river, Non Nuoc beach…
Water mountain entrance: 40.000VND/adult – 10.000VND/student – Children under 6 are free

Sight-seeing spot: 10.000 VND/pax

Am Phu cave:  20.000VND/adult – 7.000VND/student – Children under 6 are free

Lift to the mountain: 10.000/pax
Late afternoon – Evening: Hoi An ancient town
Spend a day in Da Nang and then in the late afternoon, go to Hoi An ancient town. You can either take a taxi, or bus or ride a motorbike yourself to this town. If you come to the town early, you can visit their ancient houses such as Phuoc Kien, Quang Dong, Tan Ky, Phung Hung. This small town has just been recognized by Travel & Leisure magazine as the most wonderful city in the world in 2019. Feeling hungry in Hoi An? Let's try Cao Lau, Mi Quang, Banh Bao, Bac Vac, Banh Dap…- those are the signature dishes of Hoi An. 
Don't rush, walk yourself through small alleys in the 400-year-old town to discover tiny pretty things. At dawn, you will see the magic. Thousand of lanterns will be lightened up to create a unique and sparkling look for Hoi An. Visit Japanese Cover Bridge, then board on a small boat of the local to make your wish with a lantern in the middle of Hoai river. Believe me, your wish will come true.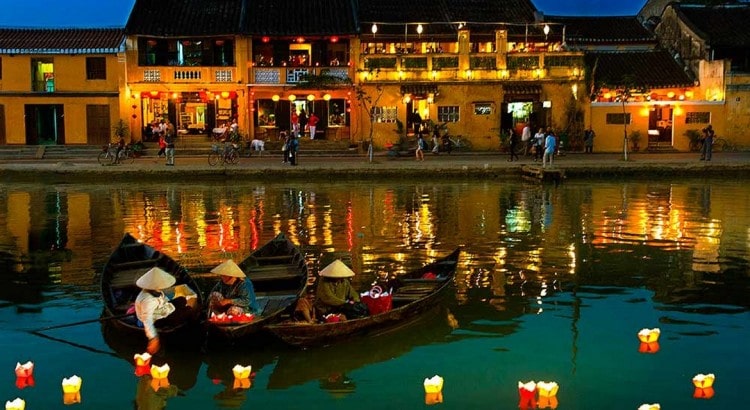 After a visit to Japanese Covered Bridge, then head to the night market to see more of the dazzling scene of the town. At night, Hoian people set up many entertaining activities for visitors to full-fill their trip: Folk song show, traditional game area, etc. 
People say, you can go alone to Hoi An, but this town never let you feel lonely.
Day 2: Visit Ba Na Hill & Golden bridge
Morning – afternoon: Ba Na Hill trip
The very first day ended up peacefully and leisurely, with the vivid memory of lanterns from the charming ancient town. Let's boost up the second day with a visit to Ba Na Hills, 1487 meters above the sea level. After traveling to the top of the hill by cable car, let your eyes draw all the beauty of this central region: the scene of primitive forest, dreamy Dream stream, flowy Fairy Hair waterfall, Quang Nam coastal villages, Da Nang bay…
Visit the new Instagram check-in place on Ba Na Hill: Golden bridge. Then visit the highest mountain of Ba Na: Chua mountain, then whether you are atheist or believer, pass by Linh Chua Linh Tu temple to enjoy the pure and peaceful ambient, to clear your mind if there is something not so positive in it.


Notes on the ticket:
Ba Na Hill entrance (this ticket included admission to 106 games in Fantasy Park + train service + 9 flower gardens entrance & Debay wine basement visit)
Adult: 700.000VND/pax
Children (1m-1.3m): 500.000VND/pax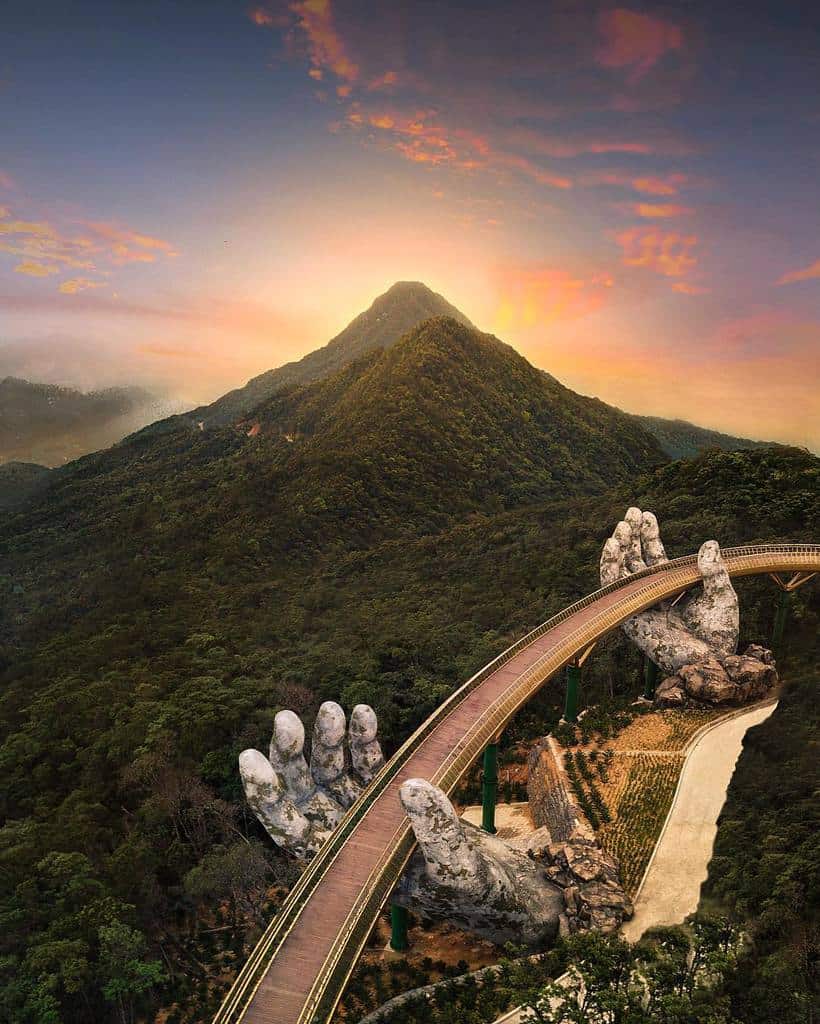 Well, I said earlier boost up our day right? Let's visit Fantasy Park and take part in as many games as you could.
Once you shake your body well enough with exciting activities at Fantasy Park, let's visit Debay wine basement built by French in 1923.
Late afternoon: My Khe beach
If you still have time and energy, after getting back to Da Nang in the late afternoon, head to My Khe beach.
Evening: City bridge tour
Finish the night with a bridge tour to see Dragon bridge, Han river bridge and Thuan Phuoc bridge.
Day 3: Cham Island & Cua Dai beach
Early morning: Cham island
Cham island is located at Tan Hiep, Hoi An, Quang Nam province. It consists of 8 islands. People go here to enjoy the wild and peaceful ambient of mother nature.
From Da Nang, take a bus to Hoi An, then from Hoi An bus station, take a taxi to Cua Dai port. You can have 2 options to go to Cham: either cheaper way is go by fishing boat of local men, or more expensive but faster way is to go by canoeing. After reaching the island, rent a motorbike to explore yourself or you can hire a local guide to show you around. Remember to visit 200-year-old Hai Tang pagoda, ancient forbidden well which is very sacred to the locals, local seafood market, then make your way to Bai Chong to see the coral system and go swimming here.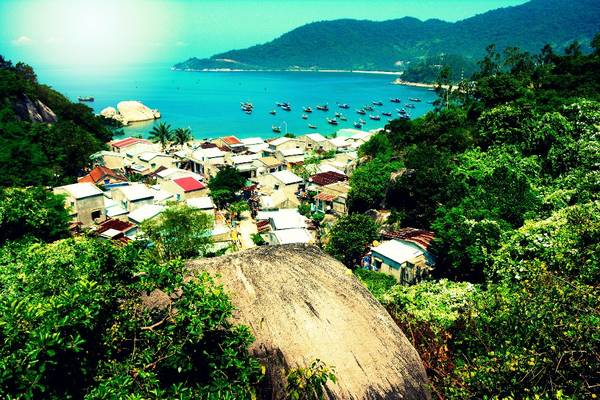 Please take note if you don't want to spend a night on the island, pay attention to the time because the last canoe to come back to the port is at around 1.30 PM daily.
Afternoon: Cua Dai beach & sunset experience
From the port, make your way to Cua Dai beach. Don't forget to watch the sunset on the beach because it would be an amazing experience.
Evening: Chill with local cafe & bar
Back to the city at night and head to some local acoustic cafes or bars to chill for the rest of the day.
Transport ticket:
Local ship fee: 80.000VND/pax – 100.000VND/pax if you got motorbike with you
Canoe: 150.000 – 250.000VND/pax
Please note that these are one-way fees.
Motorbike rent: 150.000-250.000VND/day
Ship rent (4-5pax per ship): 350.000-400.000VND/day
Day 4: Enjoy Than Tai hot spring & explore Son Tra island
Morning – afternoon: Son Tra island – Linh Ung Pagoda – Than Tai hot spring
Wake up early in the morning, have a cup of coffee like local, then head to Son Tra island! Visit Linh Ung pagoda, the biggest pagoda in the central of Vietnam which has the highest Quan Ying statue in the country (67m).
Now let's go to Than Tai hot spring park. Here you can choose to leisure yourself in the jacuzzi, or in a Lazy river inside Long Tien cave, or enjoy water spray massage at the water park. Then enjoy the highlight of the place: hot spring. You can have extra services such as Mud bath, Tea bath, Milk bath, Wine bath, Lemongrass bath or Cafe bath. Those ingredients are good for your health and it's worth a try. What is the special dish in this hot spring? Yes, boiled egg for our information. Eating boiled eggs while bathing is such a funny experience.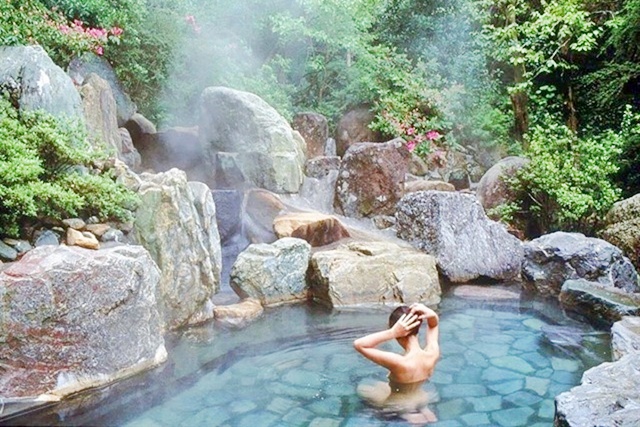 Evening: Night on Son Tra
Spend a night on Son Tra island to expect more fun the next day.
Please refer to their website here for more information
Day 5: Discover Da Nang more with paragliding & Tuy Loan ancient village
Morning: Let's go paragliding
Good morning, day 5! Let's start the final day in Da Nang with an extreme outdoor activity: Paragliding.
Currently, this activity is hosted only by Danang Paragliding Club on Son Tra island, that's why in the day 4 the suggestion is to spend a night on the island. This is not a tour package or tour service so if you want to try, you must contact them first. The suggestion is to book an order at least 2 weeks earlier so they can prepare and arrange your schedule.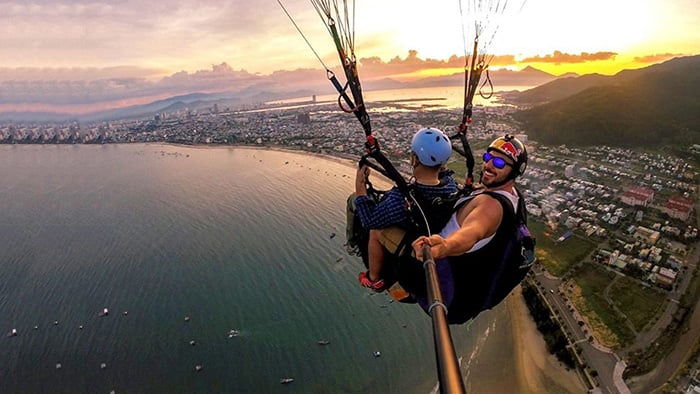 A small note here is that even when you have done your booking but the weather that day is not nice, then the activity will be canceled. So better check the weather forecast to choose the most suitable day for your activity.
Paradigling ticket : 1.300.000VND/pax
Afternoon: Pay a visit to Tuy Loan ancient village
Finishing paragliding in the morning, rest a bit, head to the local market and eat all you can! Try Da nang noodle with their local sauce then later let's go to Tuy Loan ancient village. The village is located to the southwest of Da Nang city. Following the highway 14B about 15 kilometers, you can reach the village. It will be a totally different picturesque scenery from the city scene for the visitor.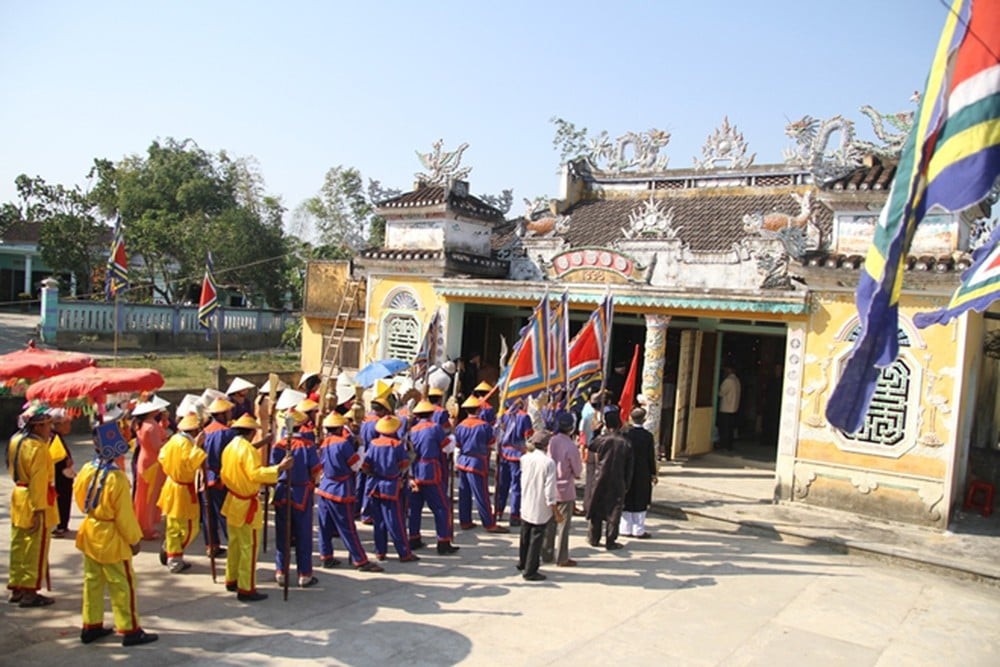 Contact us more for your customized tour to discover Da Nang!