Cambodia is a stunning country in Indochina for a trip to discover culture and nature. With so much potential and beauty, there're so many of exciting and fun things to do in Cambodia. You might only know about Cambodia via Angkor temples and Siem Reap but the country is much more than that. A wide range of activities and attractions across Cambodia for visitors to discover, from cruising, temple hopping, to traditional performance watching, and history learning…. Cambodia has everything for every traveler.

>>> Related Post: 15 Top Things to do in Siem Reap
Top Things to do in Cambodia You Can't Miss
---
1, Cruising on the almighty Mekong River in Phnom Penh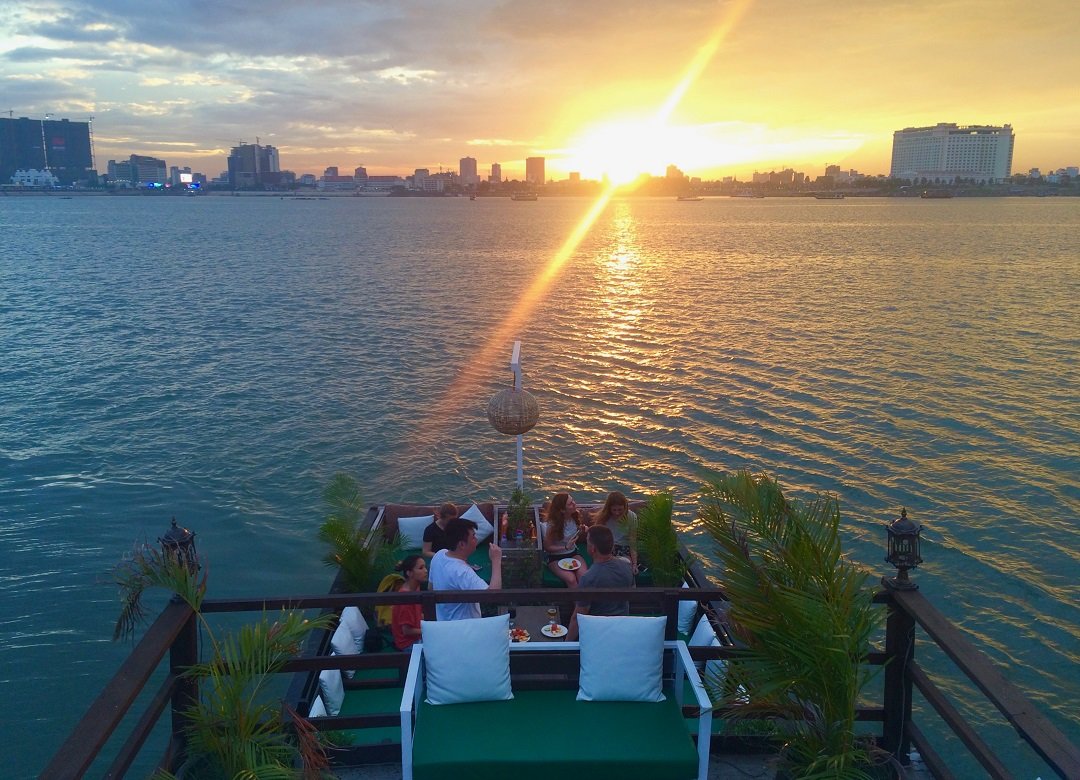 Enjoying a sunset cruise on Mekong river is the best way to end a Phnom Penh city tour. Mekong cruise is one of the best things to do in Phnom Penh where you can enjoy the most luxurious backdrop with sunset glow behind the golden roofs of the temples and palaces of Phnom Penh.
The beautiful scenery along the river are not the only things you'll enjoy. On the cruise, you'll be served on board with cocktails and BBQ made from fresh local ingredients. Prepare your camera for the moment the cruise past the Royal Palace right when the sun goes down. This will be your most wonderful 2 hours in Phnom Penh.



Phnom Penh Short Stay 2 Days – Mekong Sunset Cruise 

Included





Destinations: Killing Fields, Silver Pagoda, Royal Palace, National Museum, …



Price from: US$150

Click for more detail!


2, Temple Hopping in Angkor Wat – Siem Reap
Of course you've heard about Angkor Wat, but you might not know that Angkor Wat is not the only temple in the area. There are much more than a sunset or sunrise view in Angkor Wat temple.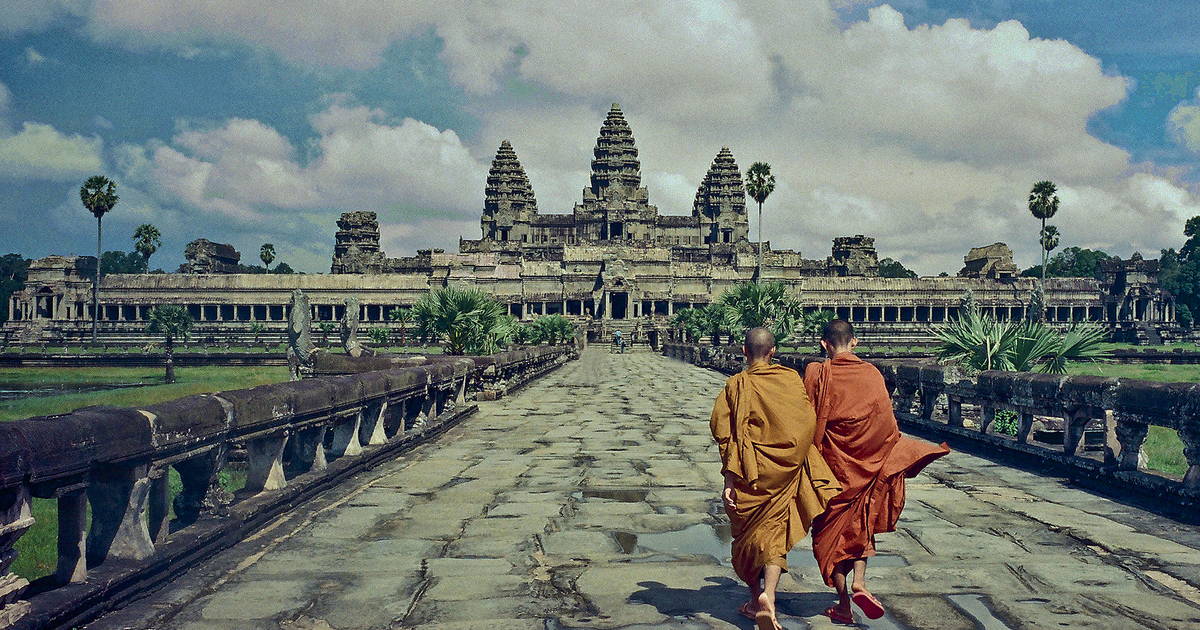 Come to Cambodia to explore the ancient kingdom in Siem Reap and admire the quintessence of Khmer temple architecture like Bayon, Angkor Thom, Ta Prohm or Banteay Srei…
Angkor Wat is indeed the largest and most well-reserved temple, it's also a UNESCO protected world cultural heritage and the largest religious monument built before industrial period. Angkor Wat has some of the most impressive bas-reliefs and carvings in Indochina.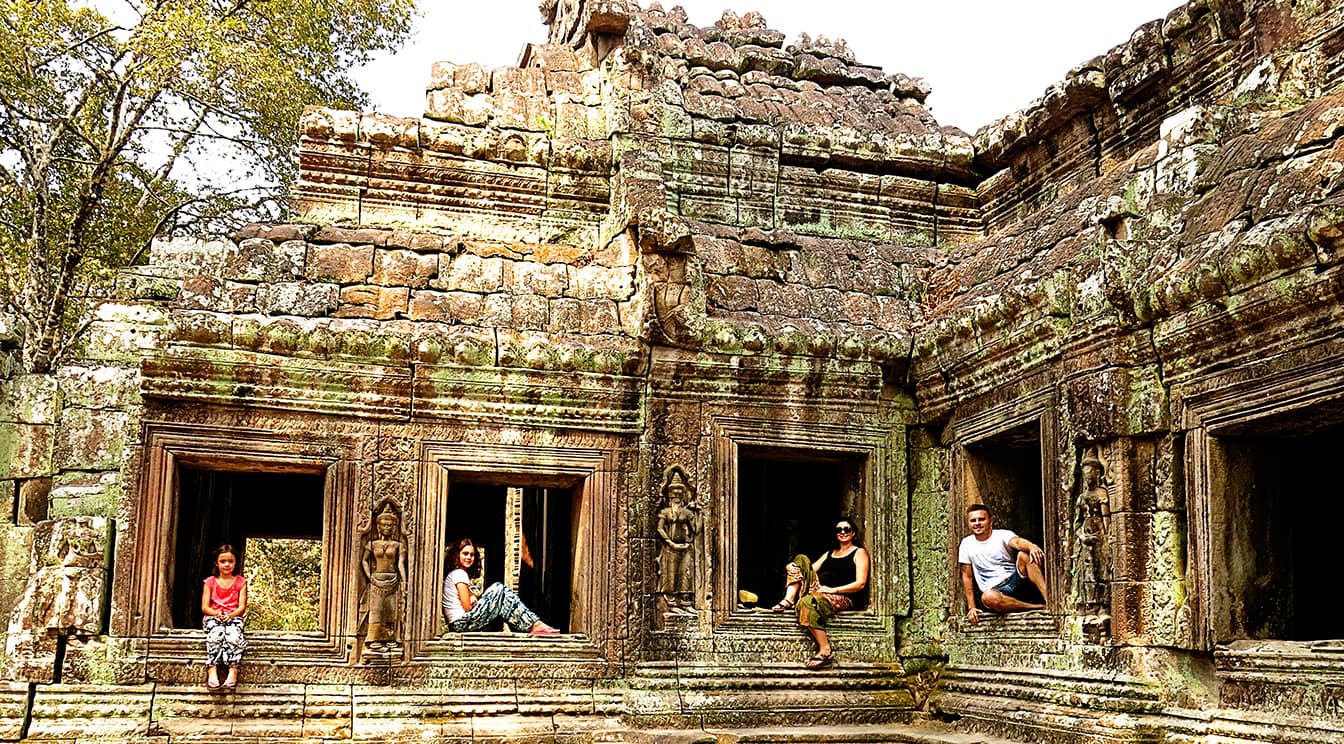 Ta Prohm should the second most popular temple beside Angkor Wat since it has appeared in the Hollywood movie 'Tomb Raider' starring the beautiful Angelia Jolie. As you roam around the compound, you'll see the ancient carvings, walls, statues are being swallowed by the giant creeper fig trees. Nature is just so amazing!


Siem Reap Temple Hopping Tour – 3 Days



Temples: Roluos Group, Bayon, Angkor Thom, Angkor Wat, Ta Prohm…



Price from: US$264/pax

Click here for more details!
3, Bicycling to the countryside of Cambodia
Instead of visiting the wonders of Cambodia by cars, you can get up close to the real life of the Cambodia people by bicycling to the countryside. Not only you can see the temples and lush greenery but you can also take in the quiet, relaxed atmosphere around the town here.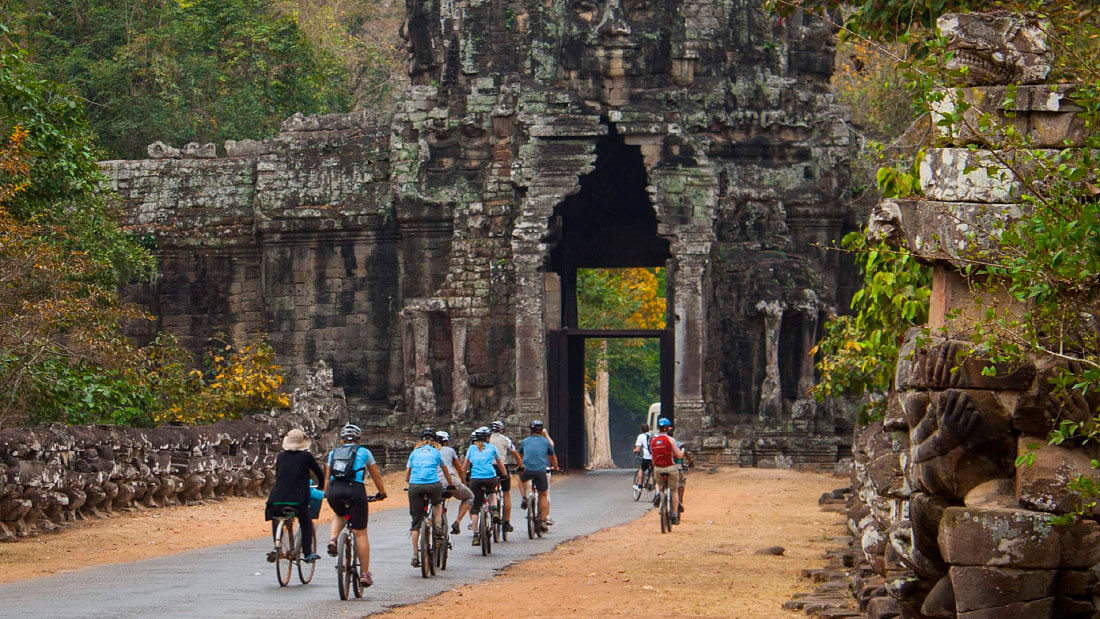 It's also the chance to see the friendly locals on the road, and see their daily life from a much more intimate perspective than from a car's window. For those who wish to take a breather from the busy, tourist crowded streets, don't miss this activity.
4, Join a Cambodia Village Cooking Class
How does bringing the taste of Cambodia back home, to share it with your families and friends? I think it's a wonderful idea. And you can do it effortlessly since there're so many cooking classes cross Cambodia where you can learn some of the best dishes of Cambodian cuisine under a careful instruction of a professional chef.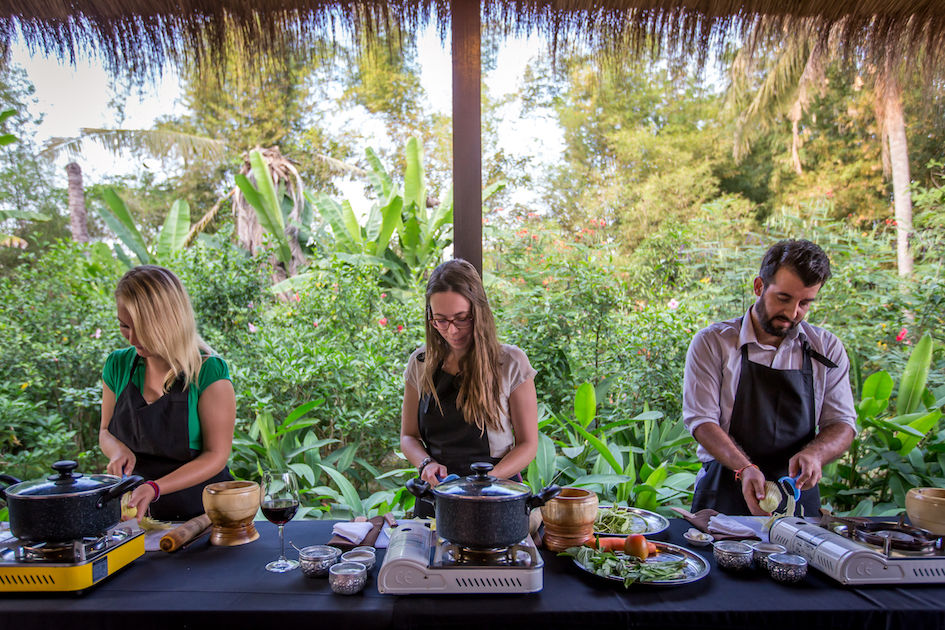 Many cooking classes have a beautiful setting amongst the rural villages where you enjoy cooking and relax with the refreshing atmosphere. One tip is you can book a cooking class with a morning market tour.
5, Admire the magnificence of Bayon temple
Bayon Temple is the center of Angkor Thom built under King Jayavarman's empire. It was bigger than Angkor Wat. Bayon is the most impressive temple in this great ancient city, featuring hundreds of gigantic Buddha faces smiling upon from the top of the temples.


There are 54 towers decorated with 216 gargantuan smiling faces of Buddha. This place turns absolutely gorgeous in both sunrise and sunset. One marvelous thing to notice, when you walk around, the smiling faces are visible at all time, full face or in profile, creating such an incredible sight to see with your own eyes.
6, Indulge yourself on the paradise-like islands in Sihanoukville
Nested in the Gulf of Thailand, Sihanoukville is the tropical paradise you're looking for. Sihanoukville is known for having pristine islands and crystal clear beaches with white stretching coastline. Your getaway from the bustling cities to Sihanoukville will be blessed with the mighty nature of Koh Rong or Koh Rong Samloem.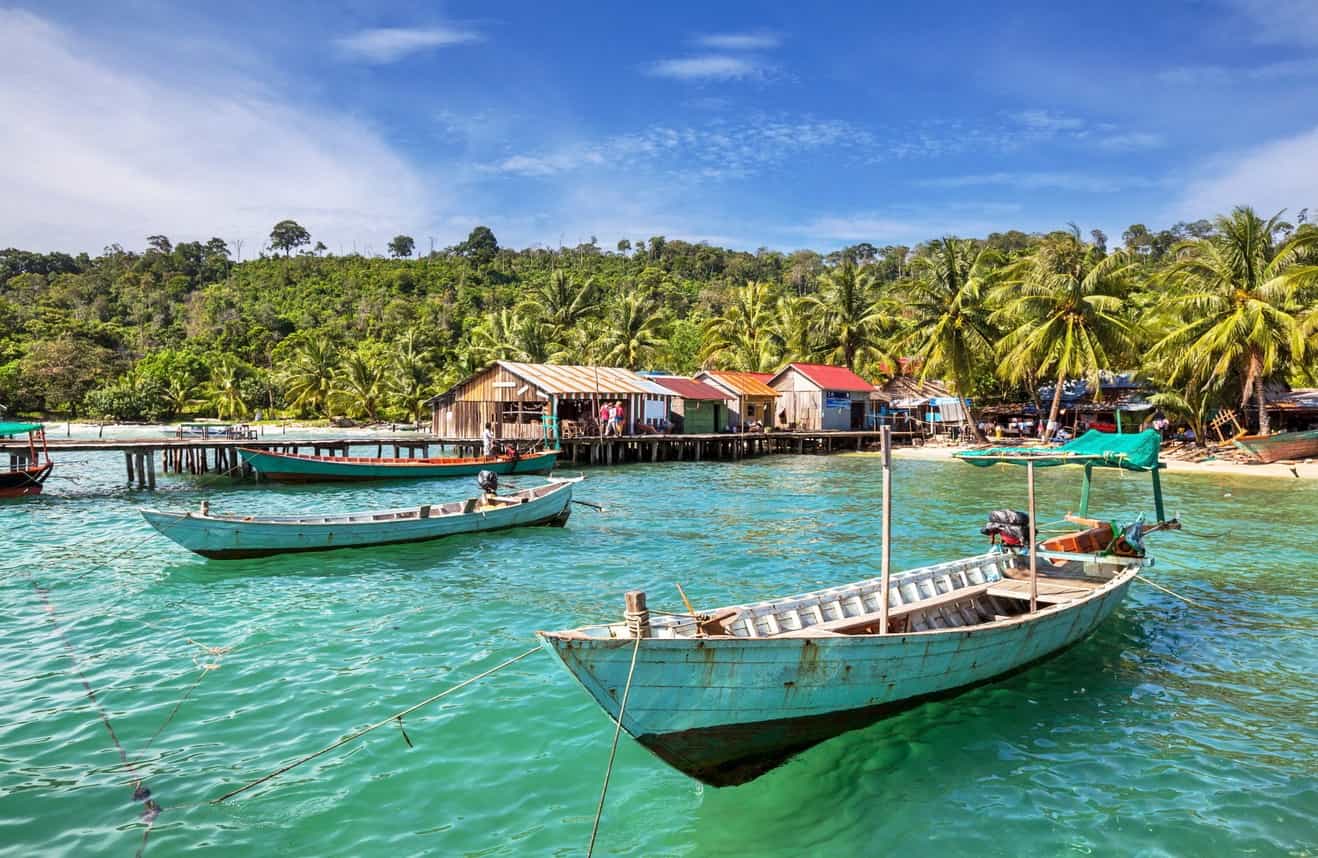 Swimming, surfing, trekking, and watching bioluminescence at night – your return to nature can't be completed without any of these activities. Other than the Koh Rongs, Koh Ta Kiev and Koh Thmei are also wonderful options for travelers who want to enjoy simplicity.
Come to Sihanoukville, islands like Koh Rong, Koh Rong Samloem, Koh Ta Kiev and Koh Thmei promise a wonderful getaway for your trip in Cambodia.
*List of best resorts in Sihanoukville:
The Royal Sands Koh Rong

Song Saa Private Island

Sokha Beach Resort

Saracen Bay Resort
Cambodia Luxury Tour – Song Saa Private Island – 10 Days 



Destinations: Phnom Penh, Sihanoukville, Siem Reap, Song Saa Private Island





Price from: US$3819/pax



Click here for more details!
7, Sober up at Killing Fields and S21 Museum
Once you're in Phnom Penh, you can't skip a visit to The Killing Fields and S21 Museum. But be prepared, this experience would be a sobering one where you will learn about a horrifying history of the purest and cruelest genocide a Cambodian committed on his fellow men.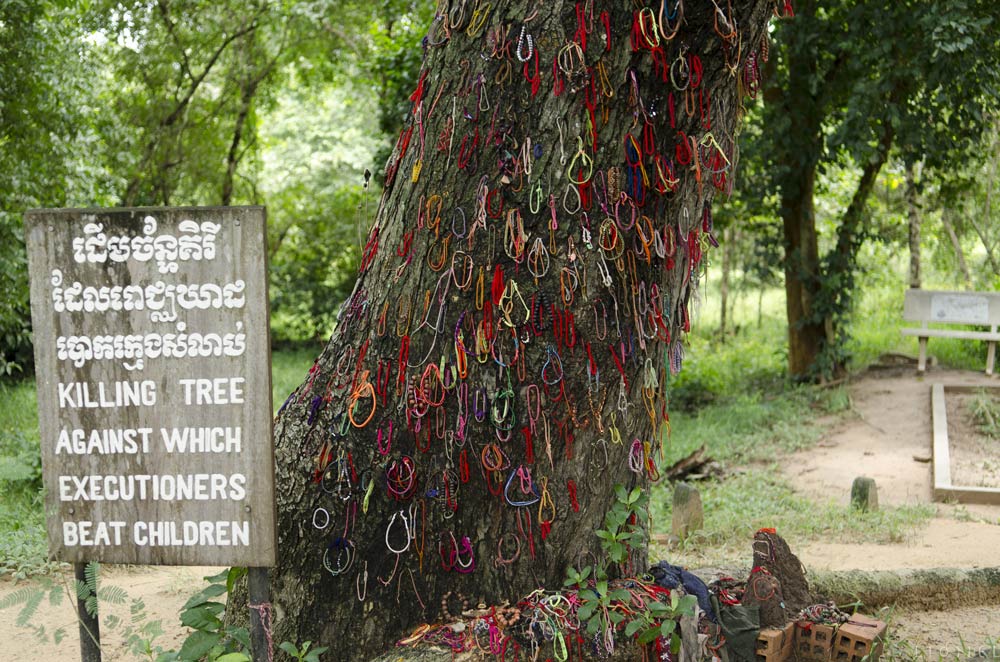 During the four years of Khmer Rouge regime, millions of people were tortured and killed in the most inhumane way. Many of them was buried under the ground in many mass graves. Lying just outside Phnom Penh, Cheong Ek and S21 Museum played two different roles: S21 was used to confine and torture the political prisoners and suspected enemies of the regime while Cheong Ek was the place these prisoners were killed, including men, women, children and babies. 8895 bodies was found here, the bones and skulls are now kept inside a commemorative stupa. At S21, you'll see the victims' photos before and after they were tortured, took by Khmer Rouge troops.
8, Visit the mysterious Battambang
Battambang is obviously less popular than Siem Reap or Phnom Penh, but in no way it's less worthy of your visit. There are a lot of things to do and see around this town and believe me, you'll enjoy not only the temples but also the historical and cultural aspects of this destination.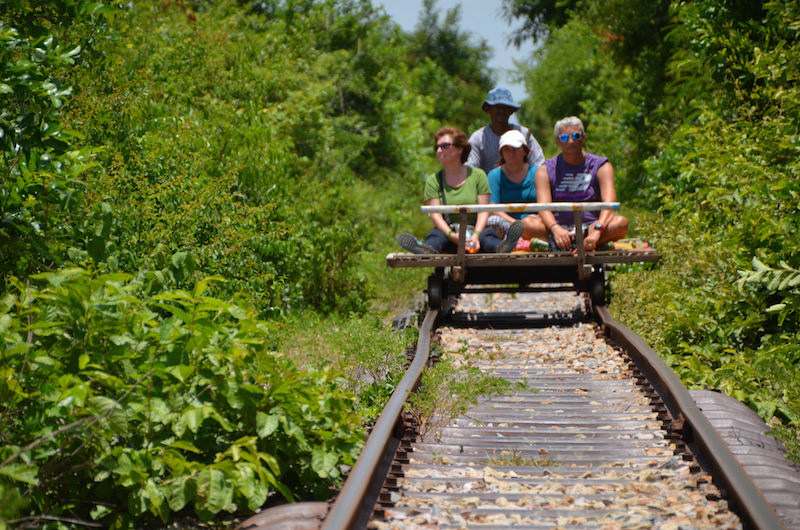 Here are the things you shouldn't miss when in Battambang:
See the beautiful architecture presented in almost every public place – the Khmer animal statues, the temples and the French buildings.

Discover the mysterious caves in Battambang – Phnom Sampeu where the Killing Caves are located, the Secret Caves and Bat Caves…

Enjoy a bamboo train to see Battambang beautiful nature and the daily life of the local people along the railway.

Take a bicycling tour to visit different sites around Battambang.

You can also take a cooking class in Battambang to learn some delicious local dishes.
9, Watch Apsara Dance Performance while enjoy diner
When in Siem Reap, this activity is something you shouldn't miss by any chance. There's nothing better than enjoy Khmer cuisine while watching a traditional Khmer performance – Apsara dance.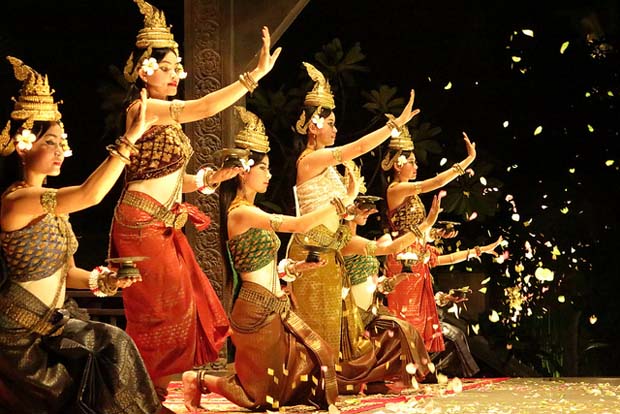 This dance dates back to the 7th century, as you can see many temples has carvings of Apsara dancers. The dancers are believed to come from heaven to entertain kings and gods with their dance. Each movement is slow, hypnotic and gentle.
Watching an Apsara show is among the top things to do in Cambodia. There are hotels, theaters and restaurants that offer this show.
10, Enjoy Cambodian cuisine
No one can resist having a taste of Khmer delicious and unique food when visiting Cambodia. Khmer food can be found in many countries, such as in Vietnam, Laos and Thailand. In each of these countries, Khmer food is often changed and adapted to the local people's taste. That's why you can only have the original taste of Khmer food in Cambodia.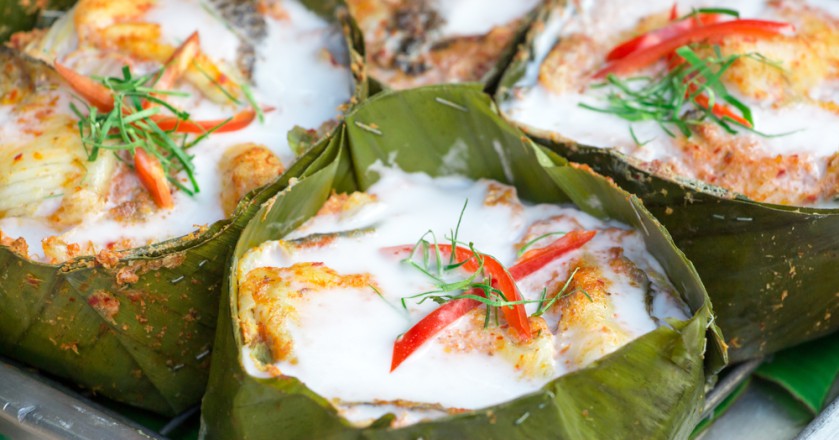 One of the most popular Khmer dishes is Fish Amok – a true dish of the 'cuisine of contrasts' philosophy of Cambodian people. In Siem Reap and Phnom Penh, the street food scene are quite vibrant, so make sure to take your time to discover Cambodian cuisine.
*Where to find best Cambodia food: Siem Reap's night markets, Phnom Penh Central Market…
11, Visit a handicraft village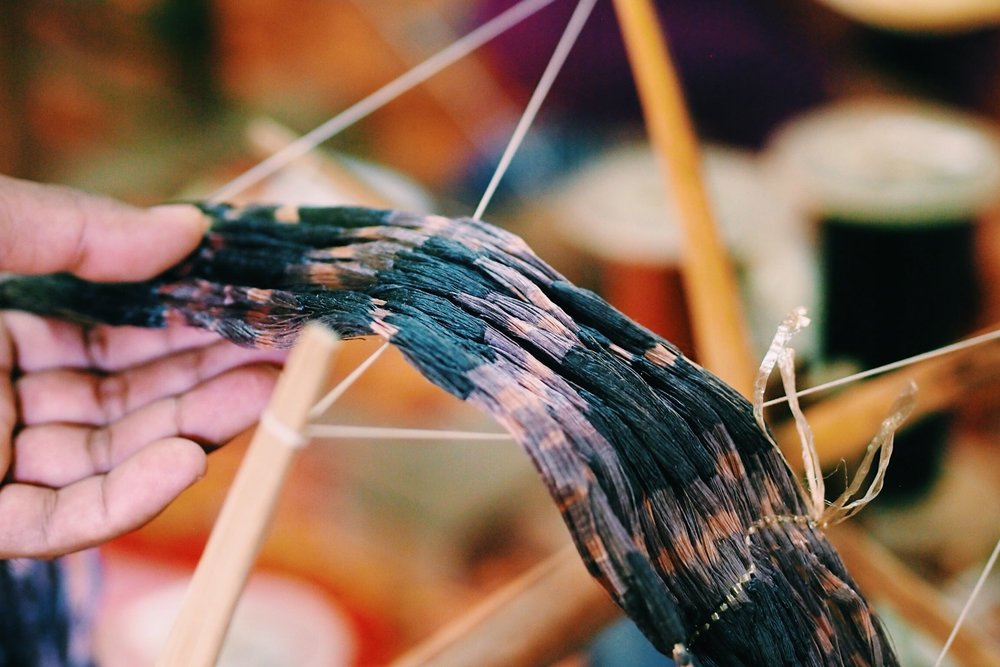 If you're in Phnom Penh, you can visit Silk Island or Koh Dach which is just a bit outside of Phnom Penh. In Siem Reap, the similar choice is the Silk Farm village. In these both village, the traditional handicrafts of silk making and weaving are still reserved which played a great role in making Cambodian brocade and silk products famous. Koh Chen village on Tonle Sap Lake is also another popular place for making silver.
To visit these villages, you can book short trips and cruises from Phnom Penh or Siem Reap.
12, Relax an afternoon with a spa & massage session
After a day of temple hopping, you might want to spend an afternoon relaxing and healing with a spa & massage session. You can try traditional Khmer spa which has a distinctive method of healing and relaxing your body, featuring some special and usual treatments and therapies. Where you can easily find spa and massage centers in Cambodia is Phnom and especially Siem Reap.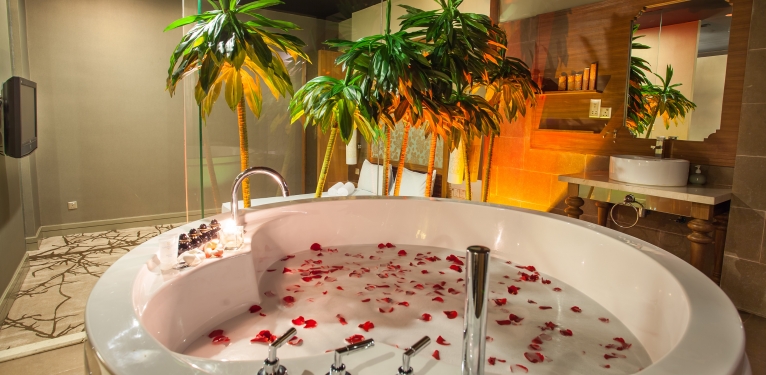 Some recommendations for you: Khmer Traditional Herbal Spa, Aroma Spa, Hot Oil Massage, Deep Tissue, Hot Stone.
*Best places to enjoy Khmer spa: Mudita Spa (Siem Reap), Anam Yoga (Sihanoukville), Marrison Spa (Siem Reap).
13, Watch Phare – the Cambodian Circus Show
You won't be disappointed watching this show. Phare was founded by the survivors the atrocity of Khmer Rouge regime, and until now, the profit from Phare will be used to help a local school.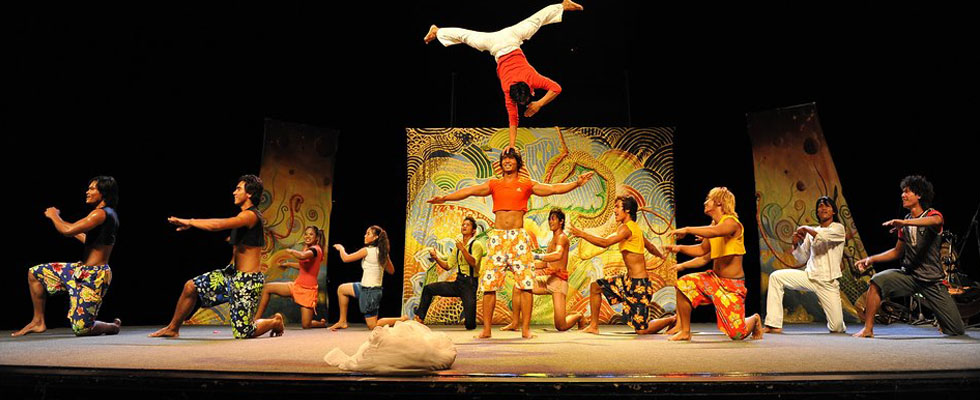 But it's not the only reason to watch this show. In just one show you will enjoy art, music, juggling, gymnastics and Cambodian theater. If you're going with your children, they'll love this experience so much. 

The show will use art and theater to tell you the beautiful Cambodian stories and folklore in such a creative and beautiful way. You'll see so much hope shown in this performance, once again proving how strong Cambodian people are to overcome from the wounds from the past.


Best time to visit Cambodia
---
Cambodia is a country in Asia that has the simplest weather patterns. There are only two distinct seasons:
Dry season lasts from October to late April with less rainfall and also milder temperature. October to December are the time that are the coolest temperature, only from 24 – 26 degree Celsius. 

Wet season starts from May to late September with more rainfall and also much higher temperature. May and June usually are the hottest months of year, exceeding 35 degree Celsius.  
Hence, the dry season is the most ideal season to travel to Cambodia. This time is also the time you can travel to Vietnam in most wonderful conditions, so this is the best time to go on a Vietnam and Cambodia tour.
Send your request to email

booking@asianwaytravel.com

to have our experts start planning your trip to Cambodia today!