Home to the most magnificent man-made wonder on earth – Angkor Wat, there are many things to do in Siem Reap that can't be missed in your trip to Cambodia or your combined trip to Vietnam and Cambodia.
Siem Reap is a destination that has the unique blend of natural wonders and cultural charms. Angkor Wat temples in all of its glory, deserve to be the most popular attractions not only in Siem Reap but in all Cambodia.
Check out our selected top 15 exciting, must-have things to do in Siem Reap.
Top Things to do in Siem Reap



---
1, Admire the world heritage – Angkor Wat
Yes.
Angkor Wat
is such a boring answer because it's what Siem Reap is known for and literally, everyone who comes to Siem Reap, visits Angkor Wat.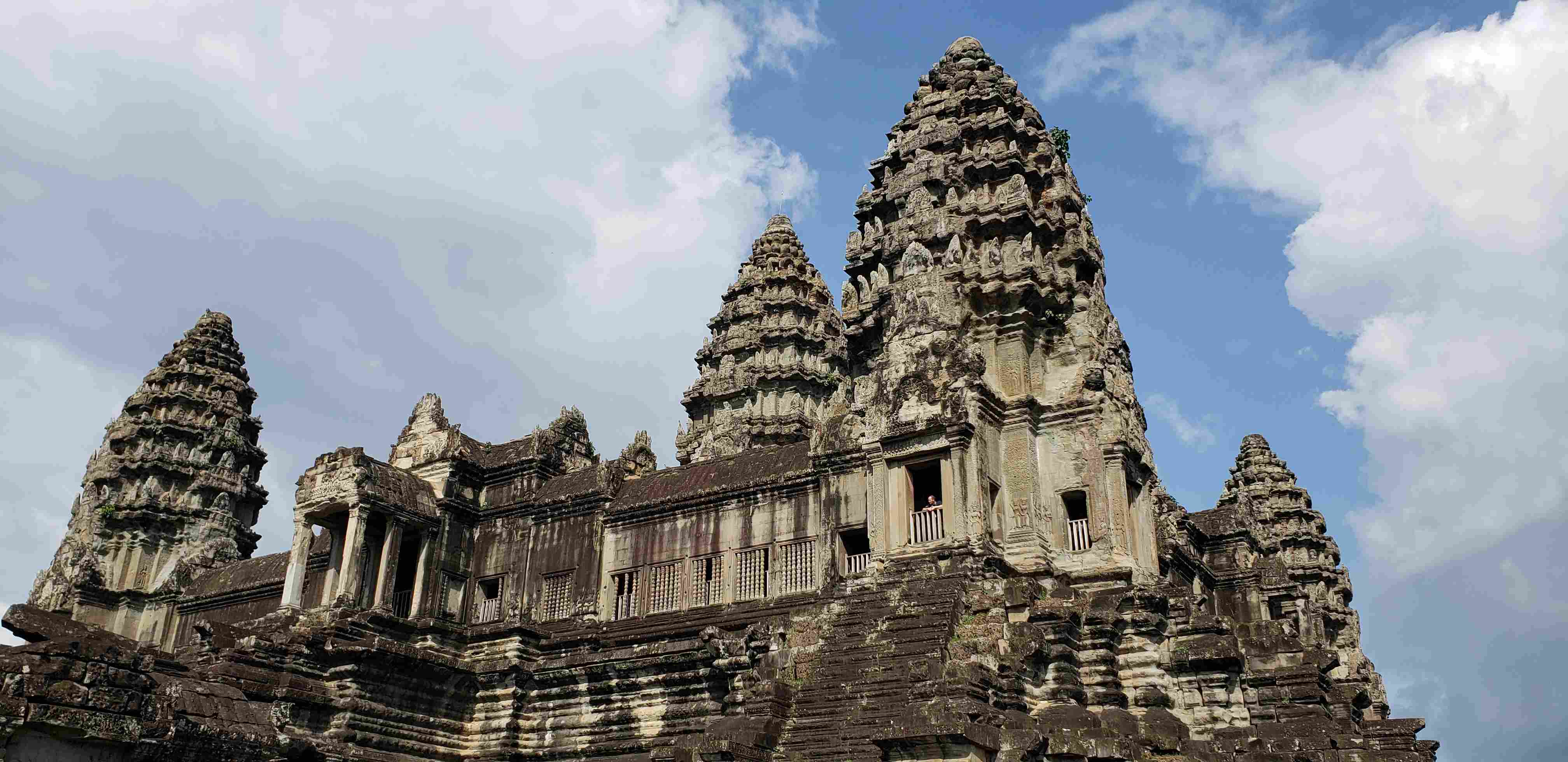 Angkor Wat is the largest religious monument in the world, offering breath-taking sights of sunrise and sunset. Once you're inside the temple, the beautiful Hindu and Buddhist architecture unfolds magically before your eyes.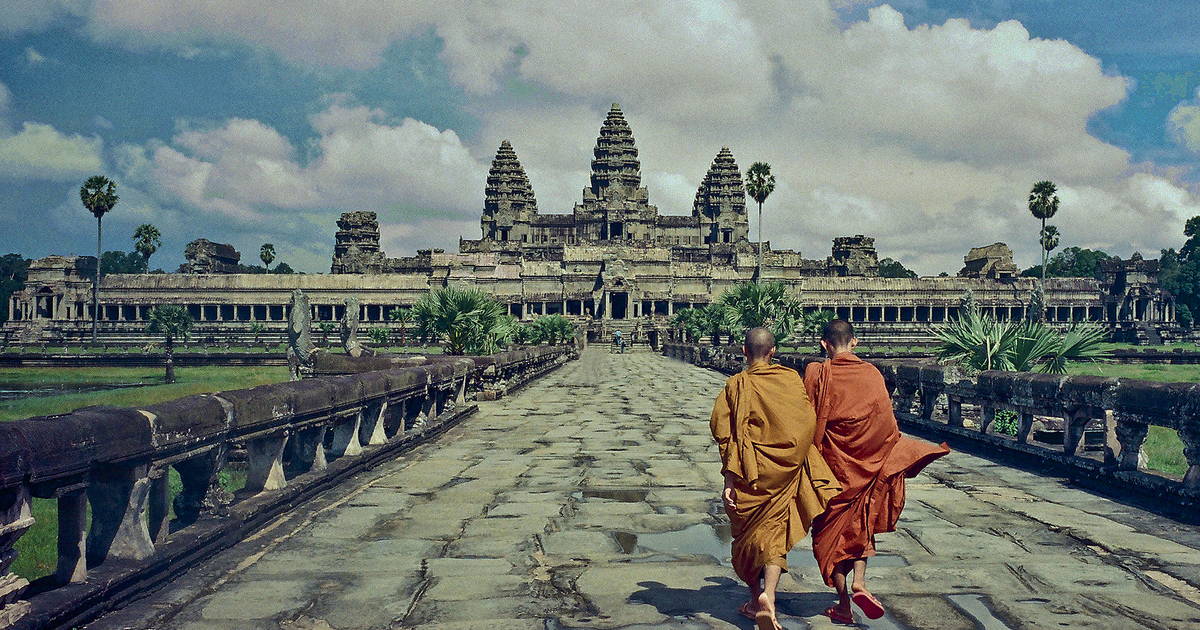 We suggest you to visit the compound for either sunrise or sunset when the scenery is most beautiful. Don't forget to bring your camera or you can book a photo tour.


2, Temple-hopping to other great temples in Siem Reap
If you visit Siem Reap to just see Angkor Wat, then you've made a big mistake because there are still so many beautiful temples to see around the place.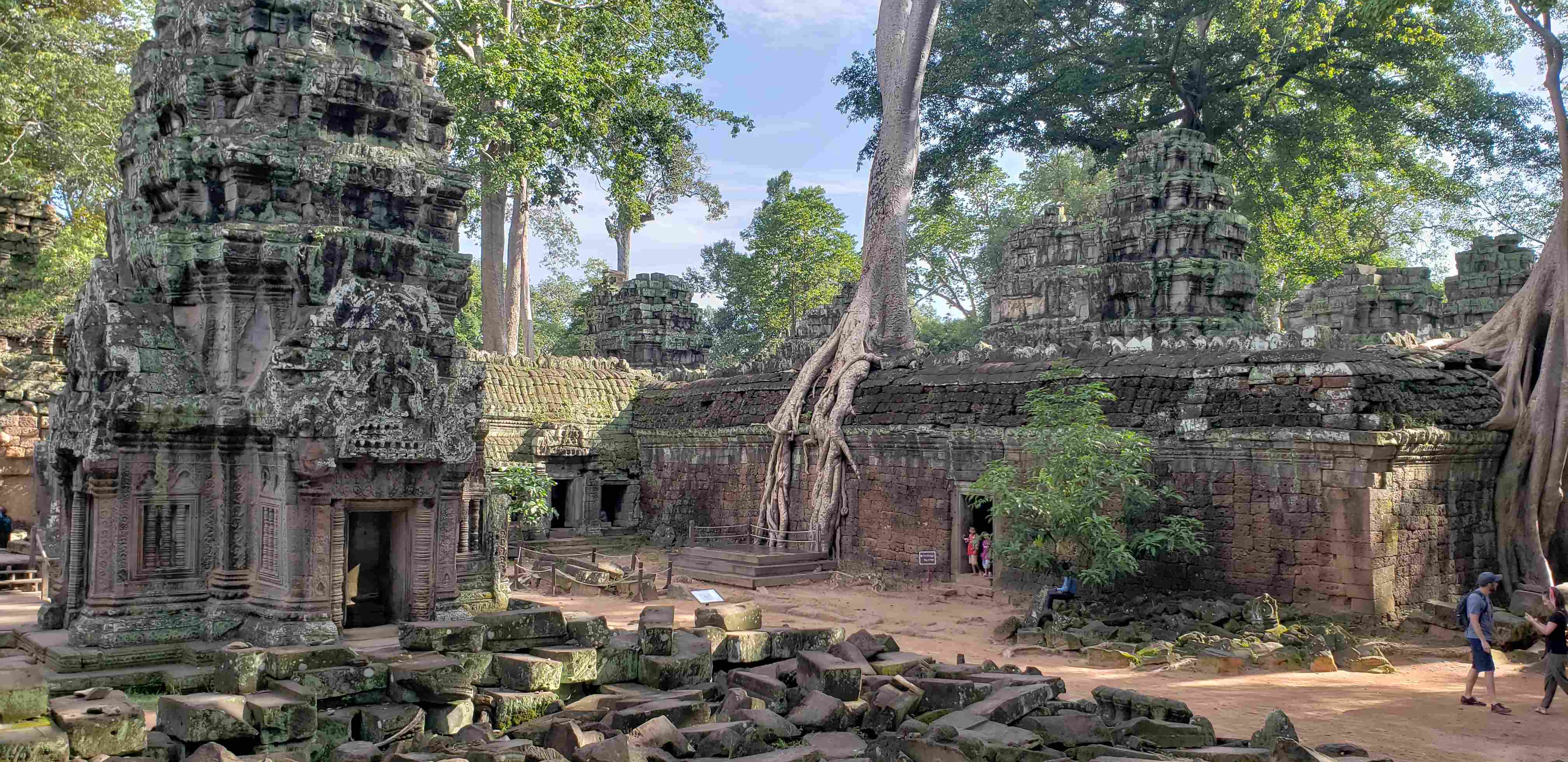 Ta Prohm is such a fascinating site to discover. Once featured on the Hollywood blockbuster Tomb Raider, Ta Prohm is known for its mysterious atmosphere. Everywhere you go, you'll see the giant creepers almost swallowing the temple walls.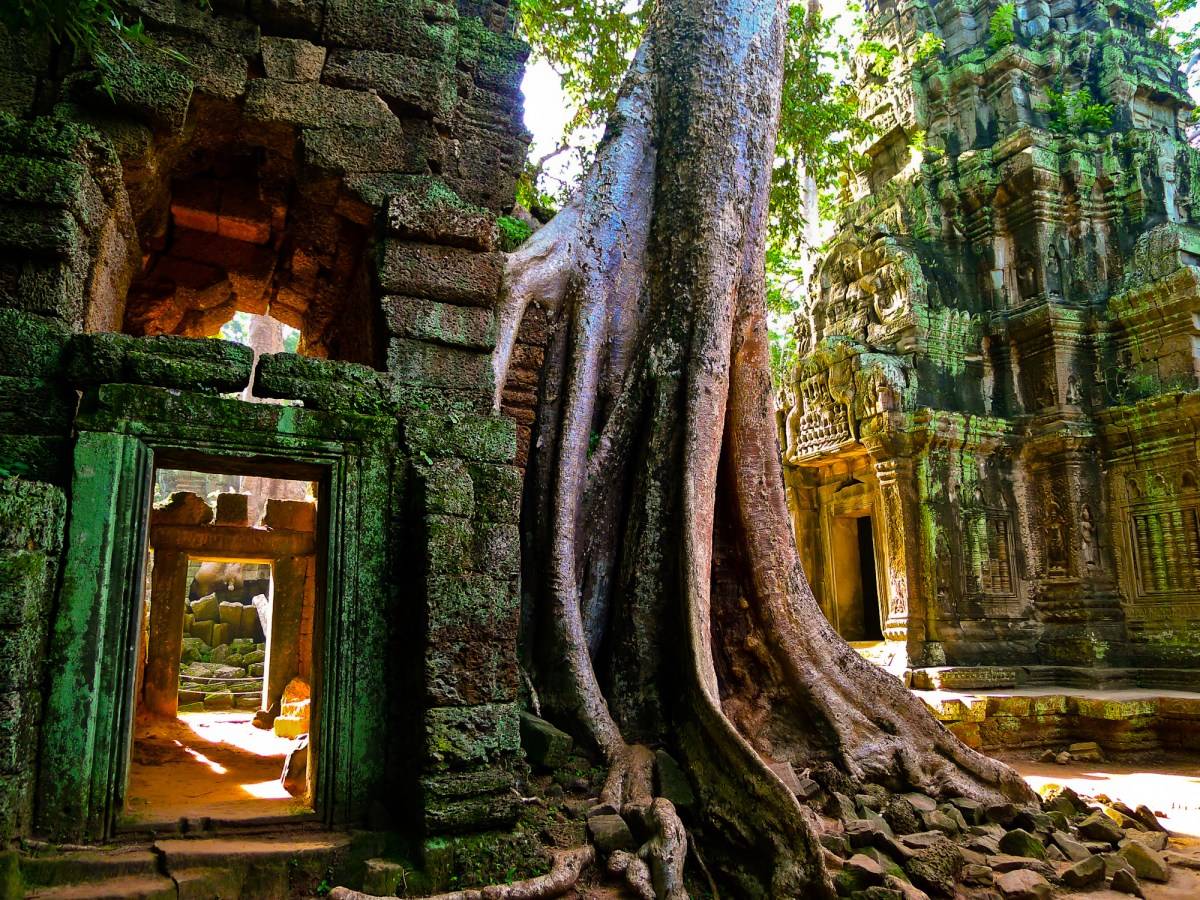 Ta Prohm represents the standard of Khmer's jungle temple built during the glorious period of Khmer Empire. If you're keen enough, you might find the bas-relief that have dinosaur carvings on one of the pillars.
Other temples that also worth visiting are: Banteay Srei (The Women Temple), Angkor Thom, Bayon…


3, Watch Phare: The Cambodian Circus Show
The show would be such a wonderful cultural experience that suits both adults and children. You'll enjoy a beautiful blend of arts, music, juggling, gymnastics, traditional and modern theater which is used to tell audience such moving stories of Cambodian people: history, folk and modern days.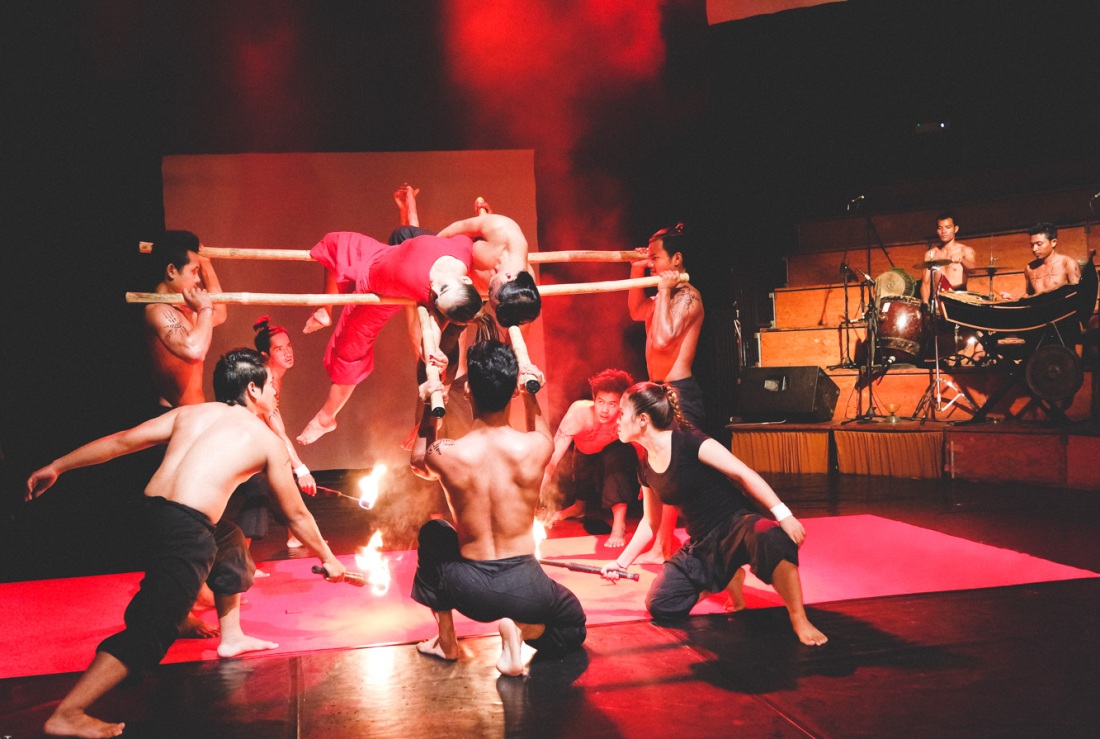 You'll see everything in just one show: energy, emotion, enthusiasm and talent. It's even more moving to know that Phare's association was formed by 9 men coming home from a refugee camp after Khmer Rouge Regime.
This show is one of the best things for you to enjoy in Siem Reap.
4, Visit a floating village on Tonle Sap Lake
One thing to do in Siem Reap is to visit the almighty Tonle Sap Lake – the largest lake in Southeast Asia and a UNESCO Nature Reserve since 1997.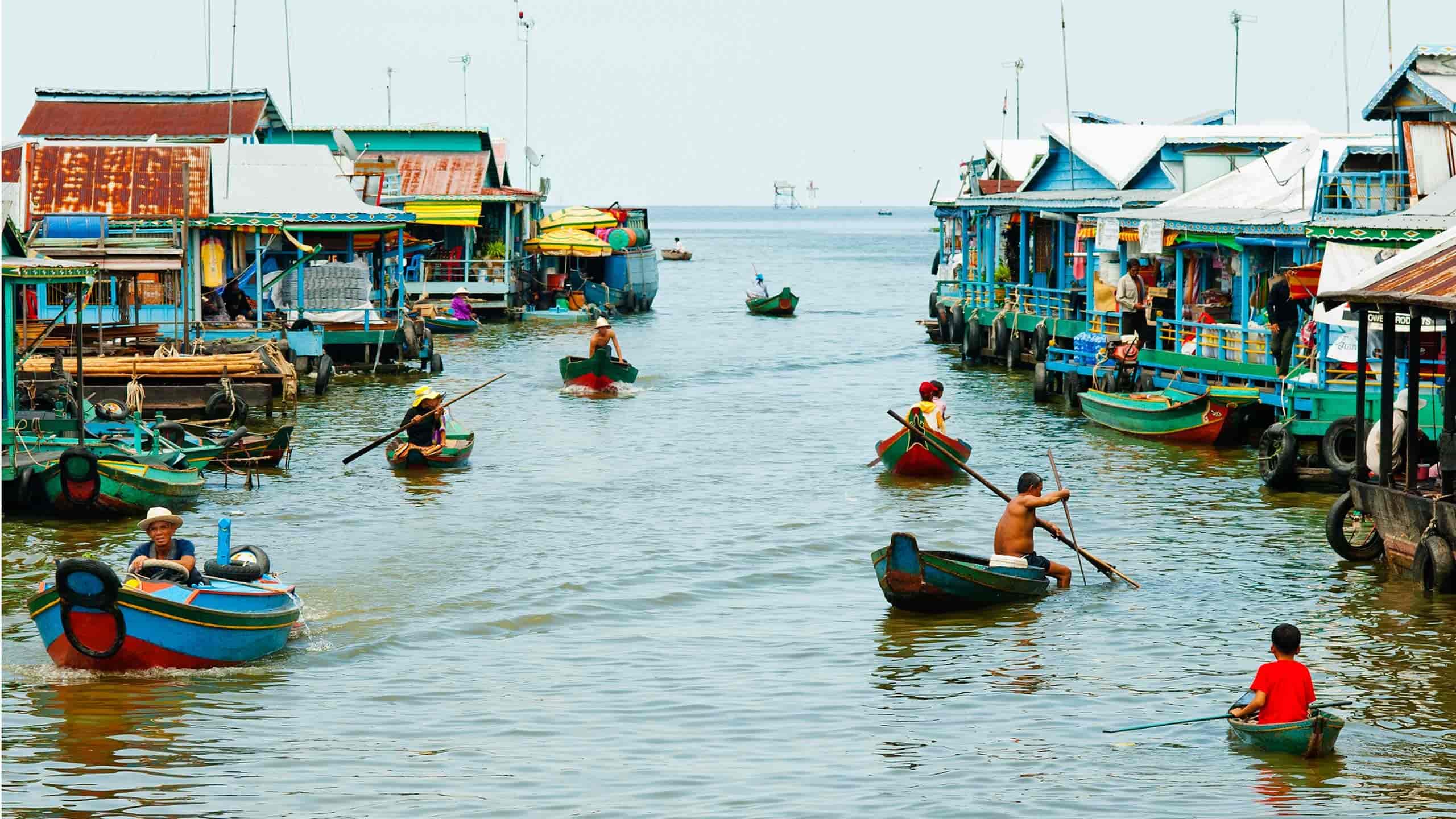 Not only the lake has beautiful natural landscape and enriched fauna and flora, there're a lot of cultural charms to enjoy here. One of best things to do in Siem Reap beside temples is visiting the floating village on the lake. This is the village inhabited by many ethnic Vietnamese and Cham communities.
The boat trip will take you along the sceneries along the lake where you can see in the truest light the life of the people here.
5, Picnic at Phnom Kulen
This place is a great spot for locals and tourists to enjoy their day out in the nature. This beautiful place is only 1.5 to 2 hours from Siem Reap. There're two sites that are the highlights of the place: Thoundsand Lingas at Kbal Spean within Kulen National Park and Preah Ang Thom pagoda with the giant reclining Buddha.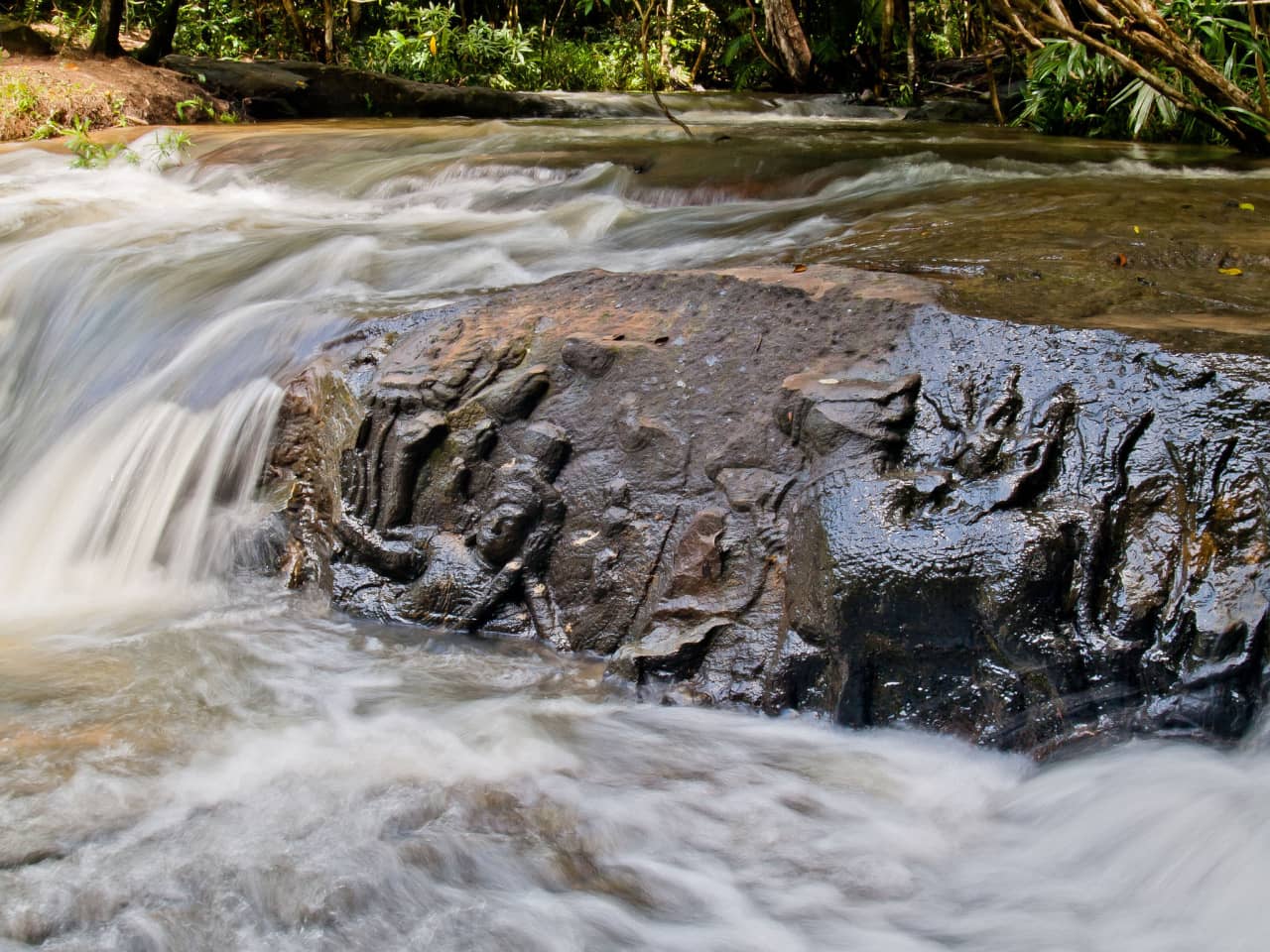 This place attracts to natural medicine doctors and people who seek blessing from its holy waters, especially the potent life-giving waters at Kbal Spean.
Phnom Kulen is within the Kulen National Park, and you'll have to pay for an entrance to enter.


6, Bird watching tour to Preak Toal Bird Sanctuary
Preak Toal is one of the three biospheres on Tonle Sap Lake, also the most worthwhile and the easiest one to visit. This is the place for all bird lovers with a significant number of rare breeds gathered in one small area. You can enjoy the sight of birds standing on tree branches or birds flying over your head as you're cruising along the lake.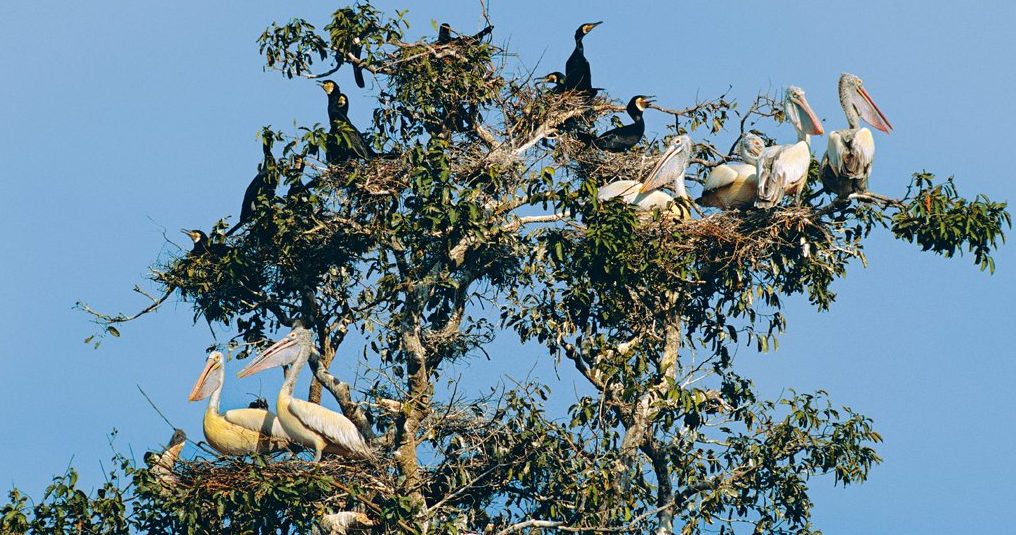 Some birds to watch: lesser and greater adjutant storks, milky stork and spot-billed pelican. The best time to book a bird watching tour to Preak Toal Bird Sanctuary is from December to February when the concentration of birds is the highest.


7, Join a pottery class, taught by local artisans
Come to Khmer Ceramic and Fine Arts Center to spend time trying your hands on making your own pottery item. The center is not grand but has a cozy, spacious atmosphere. The ceramics and pottery items are displayed prettily with lights and decorations. You'll some really beautiful pieces of Khmer ceramics.
Address: 130 Vithey Charles de Gaulle, Krong Siem Reap


8, Learn to cook some Cambodian dishes
Bring a great memory back home to families and friends by attending few cooking classes in Siem Reap. You'll be shown how to cook up some of the most delicious local dishes. Here are some best choices for you:
Countryside Cooking Class

Lily's Secret Garden Cooking Class

Le Tigre De Papier Cooking School
9, Enjoy your nighttime at a Night Market
In Siem Reap, there are some vibrant night markets you can spend your night enjoying the atmosphere, the food and shopping.
Angkor Night Market: this is the top choice for night market in Siem Reap. You can find anything here literally. The market is organized, clean and quite pretty. There are few bars and clubs to enjoy drink until next morning.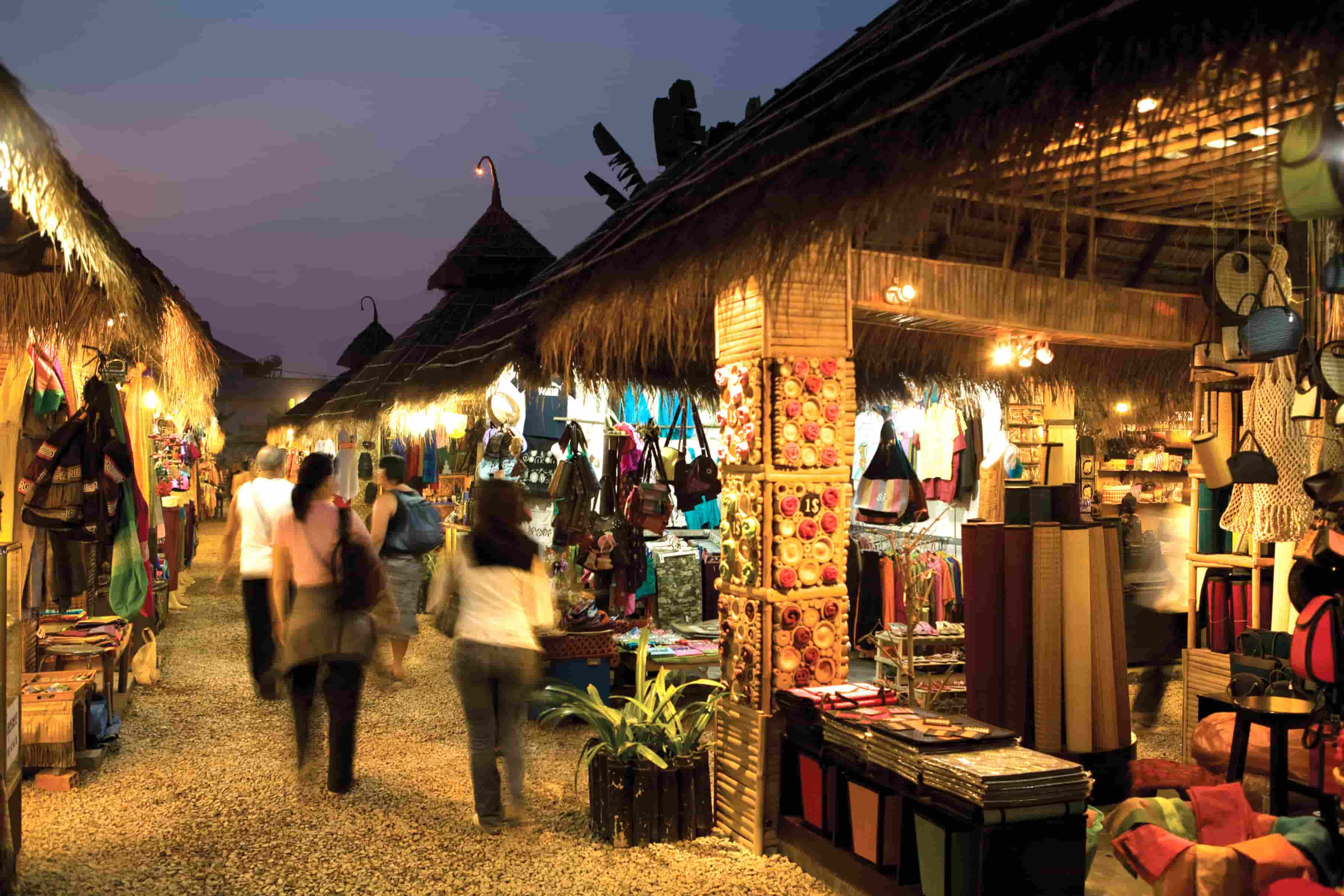 Noon Night Market: another great choice for a night market in Siem Reap. Even though this market is smaller than Angkor Night Market, there are up to 100 stalls selling ornaments, silverware, carvings, movies, food and more.


Siem Reap Art Night Market: located close to the bank of Siem Reap River, this market is on the opposite site to Old Market. This is a place where you can find a wide range of handicrafts and souvenirs.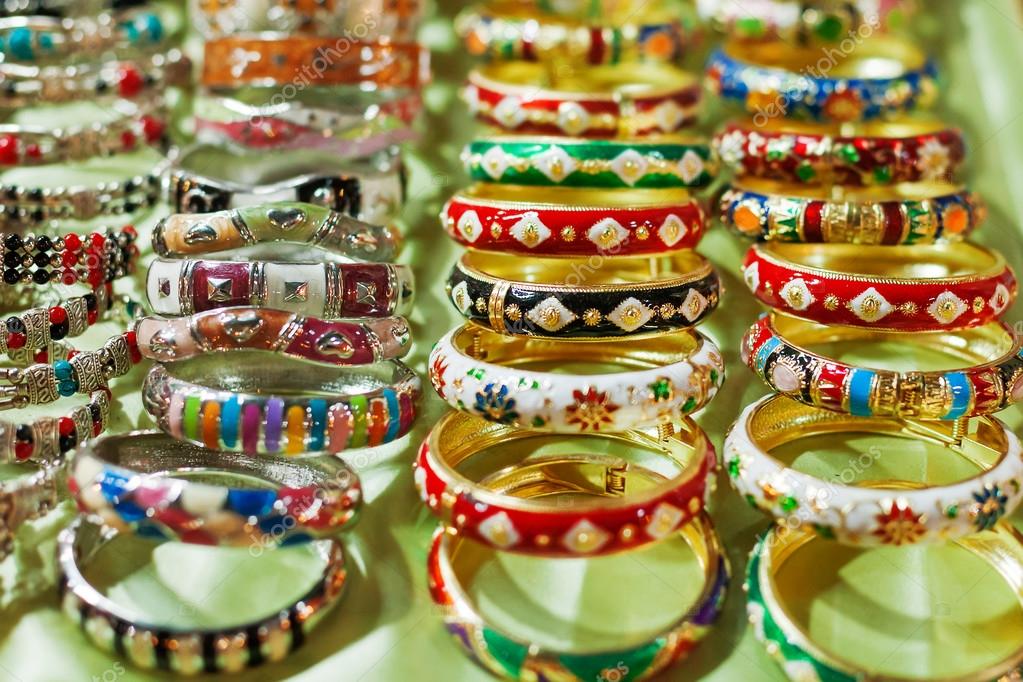 10, Take a Siem Reap Photography Tour
 Make the most out of your trip to Siem Reap by taking a photography tour. Why not? Siem Reap has just the best angles, the best corners and best spots to make great pictures.
The best time to take this tour, as everyone has already known, is early summer when the sky is clear and the temperature is not too high.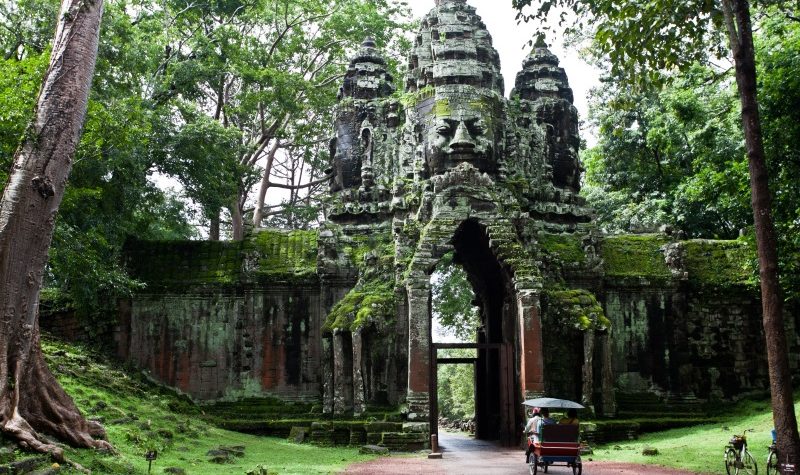 11, Watching sunset at Srah Srang
Srah Srang is the best place in Siem Reap to watch sunset. Despite being a small man-made lake on your way to many temples of Angkor. This very site was once a floating temple on the reservoir but nowadays, there're only few subcultures of serpents guarding over the shore.
If you visit Siem Reap in dry season, don't miss visiting Srah Srang to a breath-taking sight.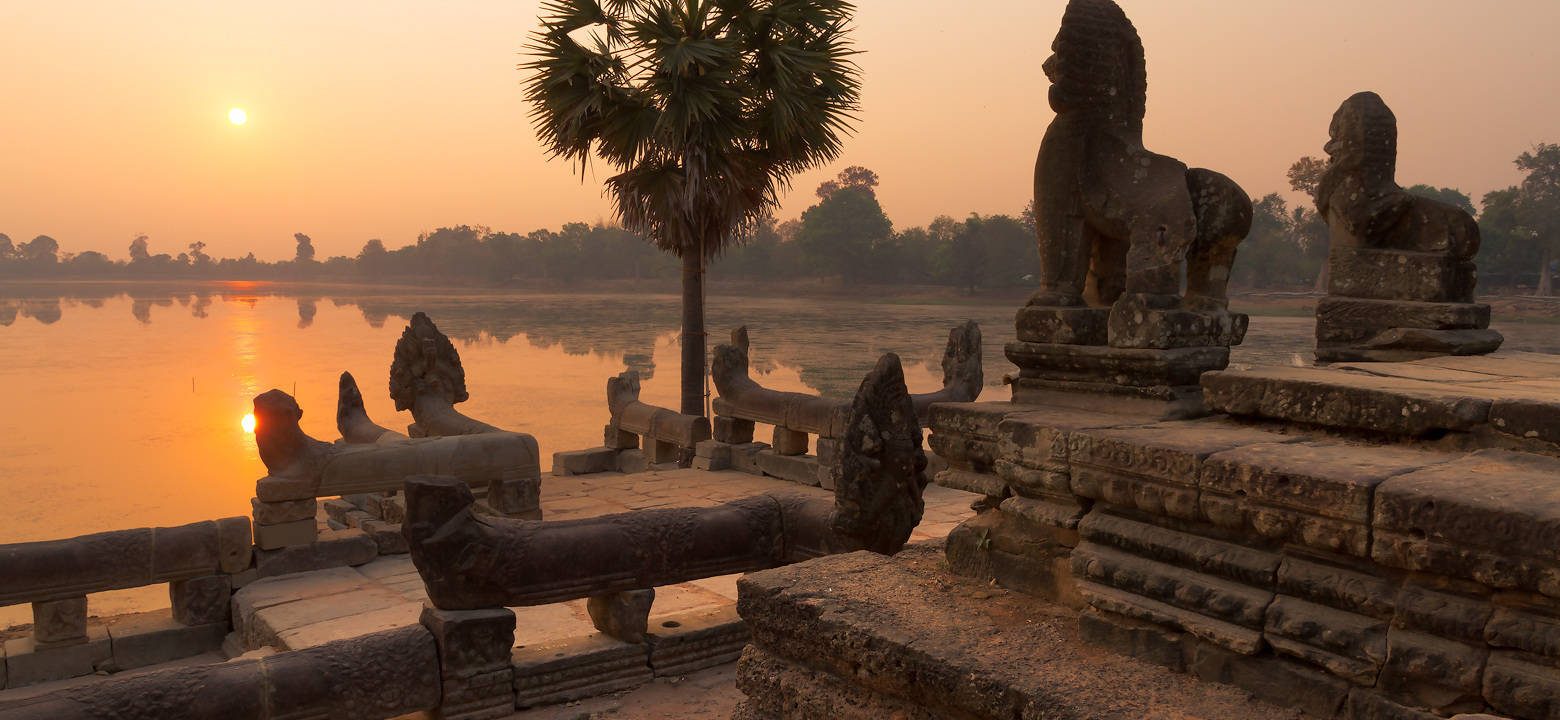 12, Ziplining through the deep forests in Siem Reap
If you want to have fun among the jungle after a long temple-hopping session, Angkor Zipline should be your place to go. This activity is suitable for family and active travelers.
You don't need to worry about safety at all since the highest possible safety is guaranteed. On your fly, you might see the gibbons on the trees. It's such a rewarding experience for your trip to Siem Reap.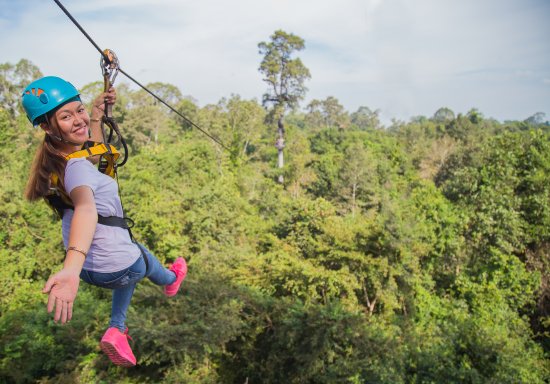 13, Visit Senteurs d'Angkor
Senteurs d'Angkor is a social and ecological business in Siem Reap. They have a huge selection of soaps, lotions, lip balm, spices and other beautiful and fun gifts. If you're into fragrance, incense sticks and home spray, by no means you should miss this place.
14, Enjoy Fish Spa
Everyone who visits Southeast Asia should try this fun experience for once. With just $5-$10, you can relax your feet in a tank of fishes that eat your dead skin. They will flock around your toes and it will give you a tingling sensation. You can also enjoy a beer while the fishes are working. And when they finish, your feet will be all clean and beautiful.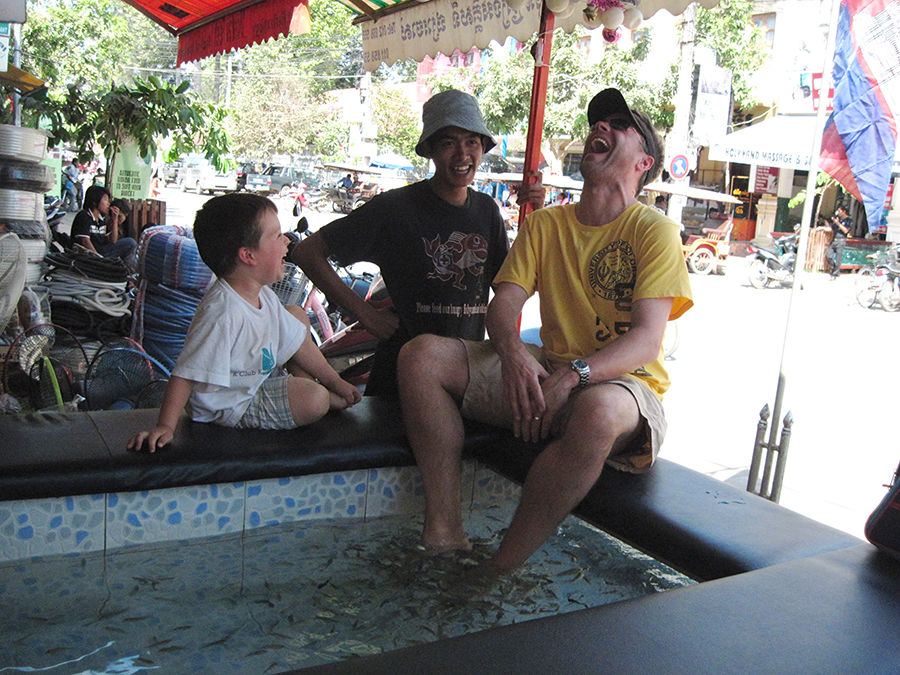 15, Go on a food tour around town on a Vespa
You want enjoy the nightlife scene and taste good food around Siem Reap but don't know how to drive a motorbike? Vespa food tour is your choice for a perfect night out. A foodie adventure through the vibrant Siem Reap to enjoy the dinning and social scene, a blend of high end with real local style. For food lovers, this is your number one chance to enjoy a selected Khmer cuisine and interact with friendly local people.
What to eat in Siem Reap | Siem Reap Food
---
With vibrant night markets, Siem Reap is the place to stuff your stomach with great Khmer cuisine. However, the street food here can be tricky to choose. Let us show you what food to eat and where to find them.
Lort Cha: a savory, easy going noodles with vegetables like broccoli, beans and beef topped with fried egg and red sauce. It's just like a feast of flavors in your mouth! You can find this dish at any night market in Siem Reap, especially in Old Market.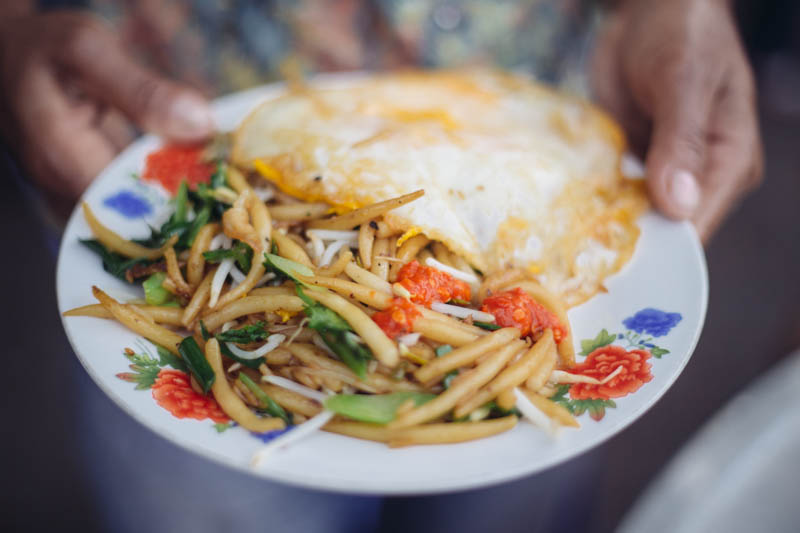 Bai Sach Chrouk: this dish is just phenomenal – rice with pork marinated with garlic, coconut milk and then grilled on charcoal. This dish is most eaten for breakfast and you wouldn't forget the taste of savory, fragrant, tasty gilled pork. This dish is also available in many night markets in Siem Reap.
Num Pang: is very similar to Vietnamese Banh Mi. Yet Num Bang includes pork, ham or beef along with onion and chives. You can find it on Num Pang Street
Chive Cakes: are just iconic. The dish is simply fried rice cake, served with sweet fish sauce. The dish is simple but taste amazing. You can find it around Angkor Wat.
How much time should you spend in Siem Reap
---
It depends. But we suggest you spend at least two to three days in this city alone. Seeing Angkor temples would take your one and a half day to 2 days as minimum amount of time.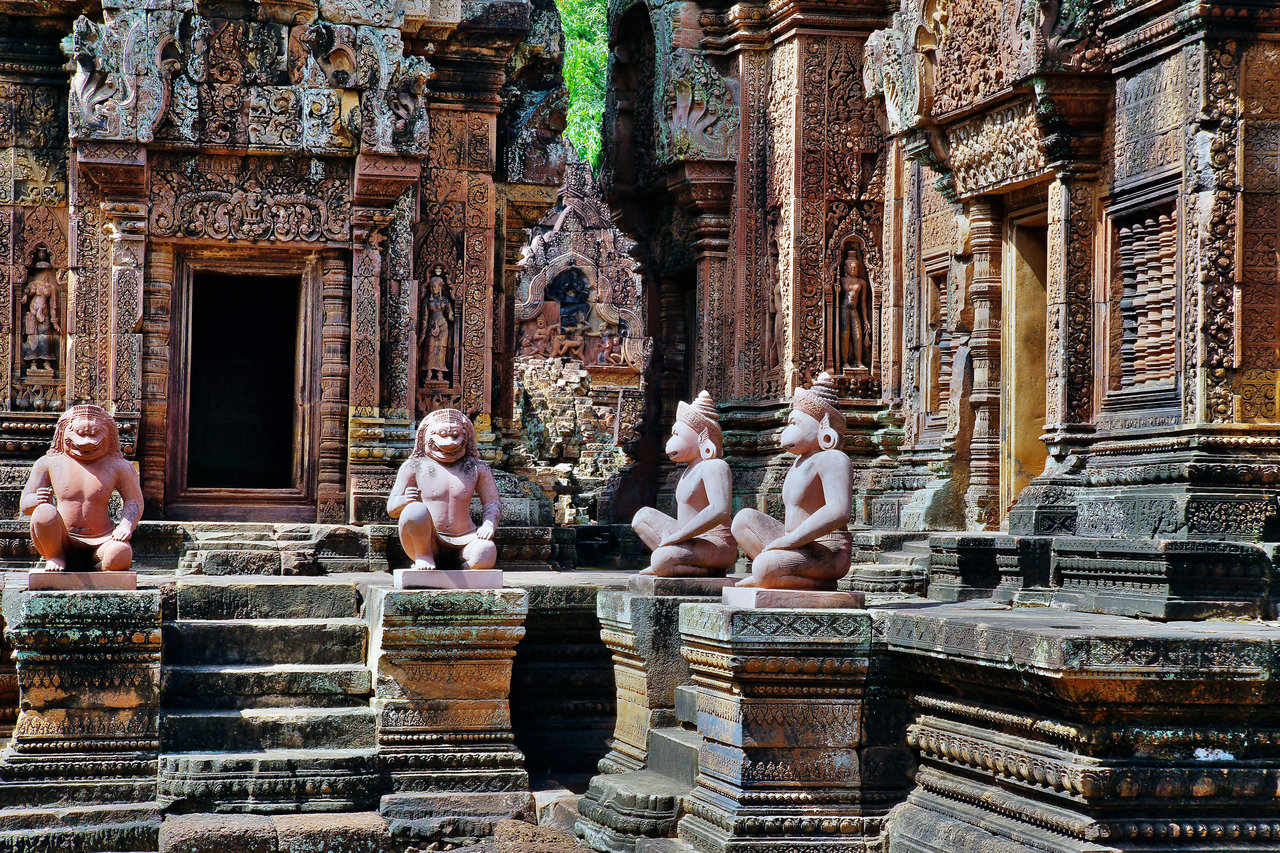 Day trips around Siem Reap are available with popular sites as Preak Toal Bird Sanctuary at Tonle Sap Lake, Kbal Spean Mountain…. These trips costs you only one day each and you can enjoy an in-depth experience you can't find anywhere else.

For a more comprehensive travel experience in Siem Reap, at least two days should be spent, if temple visiting is involved. Three days are perfect for a visit in Siem Reap if you want to do something besides Angkor Wat temples, usually a day for boat trip to Tonle Sap Lake for the change of landscape.

Those who desire a temple-hopping to all the ancient ruins in Siem Reap would love a 4-day classic Siem Reap tour. With this excursion you can spend even more time in the mysterious Ta Prohm or Preah Khan.
However, you can make your own Siem Reap trip with all the things to do above! Contact us to make it a doable itinerary!
When is the best time to visit Siem Reap | Siem Reap Weather
---
Cambodia is well located in the tropical zone, having a typical tropical weather with warn to hot and humid all year round. Siem Reap also has the same weather patterns with two distinct seasons: dry and wet season. The temperature doesn't differ much throughout the year.
The best time to visit Siem Reap is easily its dry season of year, meaning from November to March. This is a wonderful time to travel to Indochina, especially to Vietnam and Cambodia since the two countries have the same favorable time for tourist activities.
During this time, the skies are high and blue with less rain and favorable temperature. It's just perfect for western visitors to escape the gloomy and cold winter and enjoy the tropical sunlight. During night, the temperature can go down to 20 degree Celsius which will bring relief for many visitors.
December to March is also the peak time of tourist season in Cambodia when you can enjoy almost all the best things to do in Cambodia. The rates will be higher and the temples can be crowded. However, if you still want to enjoy your time in Siem Reap without being bothered by crowds of tourists, you can always send your request to our travel experts (booking@asianwaytravel.com) to have them sort things out for you!


---
FURTHER READING: