Tomb Raider' starred by Angelina Jolie, Ta Prohm shouldn't be missed on your trip to Siem Reap. Come to this mysterious land, you'll have chance to see by your own eyes the war between the jungle and man-made construction right here. 

Ta Prohm's History
---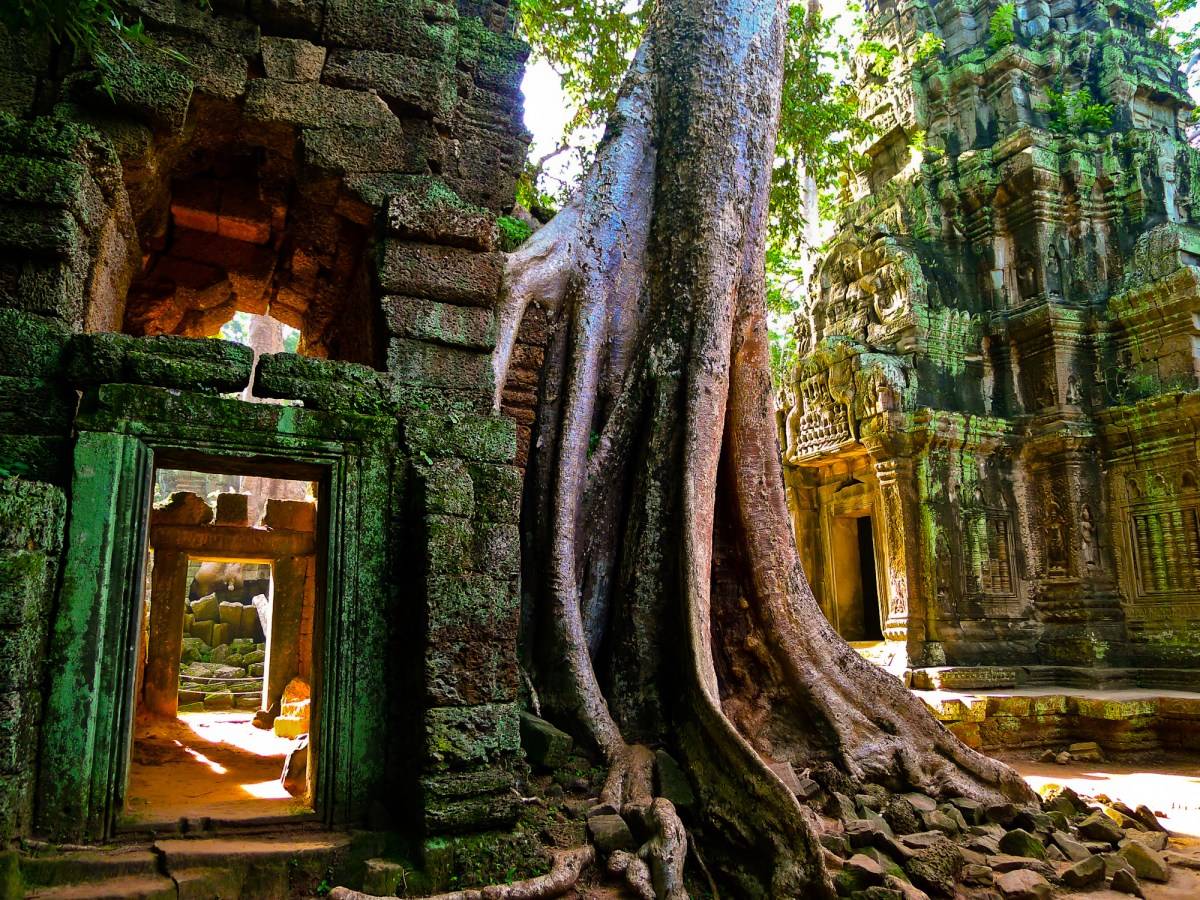 Dedicated to the mother of the most celebrated King – Jayavarman VII, Ta Prohm was built from 1186 and originally known as Rajavihara (Monastery of the King) but also known as 'Queen's Tomb'. This complex is one of the few temples in the Angkor region where an inscription provides information about the temple's dependents and inhabitants. 12,500 people (including 18 high priests and 615 dancers), with an additional 800,000 souls in the surrounding villages working to provide services and supplies here at Ta Prohm. 
After the fall of the Khmer empire in the 15th century, the temples of Ta Prohm were abandoned and slowly swallowed by the jungle. 
 In 1860, French naturalist Henri Mouhot was the discoverer of Ta Prohm.


Ta Prohm's Architecture
---

Ta Prohm is a typical temple with 'flat' design with the jungle in the surrounding. The compound  itself is a maze of courtyards and galleries connected by many dark corridors. Some walls and doorways of the ancient buildings have been left overgrown and gripped by the roots of sprung trees and other foliage. This is an excellent example of the monastic complex-style temples and, thanks to a wooden walkway built around the compound, it is quite easily accessed and explored. The trees growing out of the ruins are perhaps the most distinctive feature of Ta Prohm, making it feels like you're discovering something hidden and truly ancient.