Suoi Tranh Waterfall is the most popular as well as the most beautiful waterfall to visit on the island. Imagine to have a small picnic with your family by this lust, romantic looking waterfall, it would be an unforgettable experience on the island of Phu Quoc.
How to get to Suoi Tranh Waterfall
---
Lying between Duong Dong Town and Long Beach, Suoi Tranh Eco Park takes you 15 minutes by driving south on Tran Hung Dao Street towards the airport. At the roundabout, turn left then make a right onto the main road. Drive on for another 7 minutes and see on your left side the entrance gate of the park.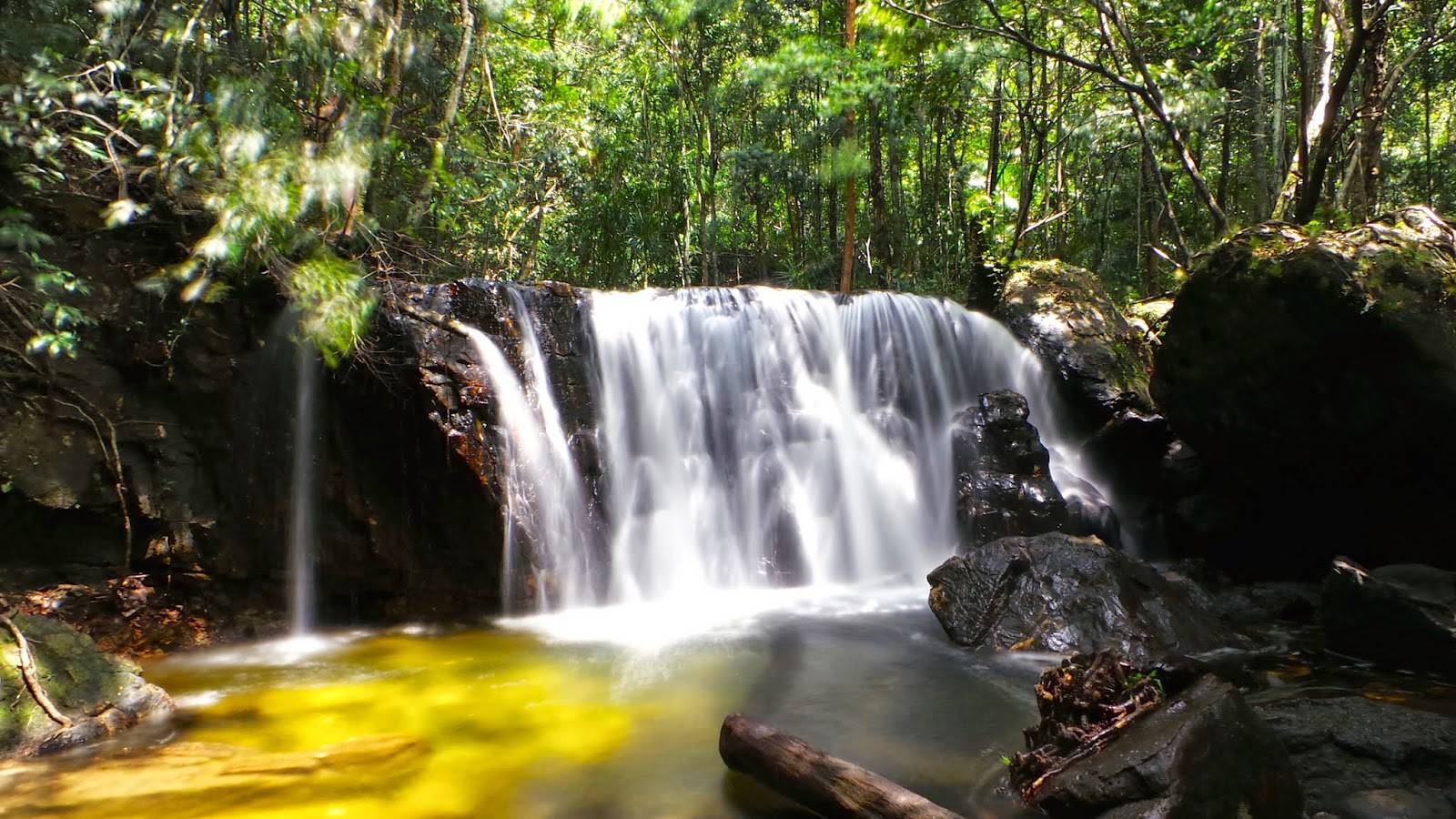 Suoi Tranh Eco Park
---

From the park's entrance, you'll walk for 20 minutes to Suoi Tranh Waterfall. The hiking will please you with beautiful surrounding full of smaller streams and waterfalls. You'll also see many orchids, exotic mushrooms and variety of moss and lichens. 

Suoi Tranh Waterfall is no stranger to those who have visited the island. It has appeared in many tours discovering Phu Quoc. The stream is located 9km away from the centre of Duong Dong town. Suoi Tranh Waterfall has to its own a very gentle beauty. The waterfall is a confluence of many ravines from Ham Ninh mountain. The total length of the stream is 15km with many falls, big rocks and small ponds.

Suoi Tranh Eco Park was built around the waterfall but not like other complexes. Suoi Tranh Waterfall is harmonized with the nature with less presented human's interference. One of the things that make Suoi Tranh Waterfall a great sightseeing spot is the quiet atmosphere here. If you visit the stream in summer, you'll be amazed by the scene of the sunlight here. It shines through the trees' canopies, reflected back by the water.  The downstream is just suitable for camping, while at the upstream you can enjoy the flows, small a pond and a waterfall surrounded by rocks.
During peak season, Suoi Tranh Waterfall can be crowded by the tourists yet it's the time when Suoi Tranh Waterfall is most beautiful.
What to do & see at Suoi Tranh Waterfall
---

– Hiking to see the surrounding fauna and flora, enjoy the peaceful atmosphere.
– Picnic at the foot of the waterfall
– Swim in the nature pool under the waterfall
– See a cave system nearby (Bat Cave) which is located at the waterfall's upstream.
The admission fee for Suoi Tranh Waterfall is VND10,000 per adult and VND5000 per child