As the name suggests, the cave brings you bewilderment because of its surprising beauty. Located on Bo Hon Island, lying in the center of Halong Bay, Sung Sot Cave is the largest and most beautiful cave in the Bay.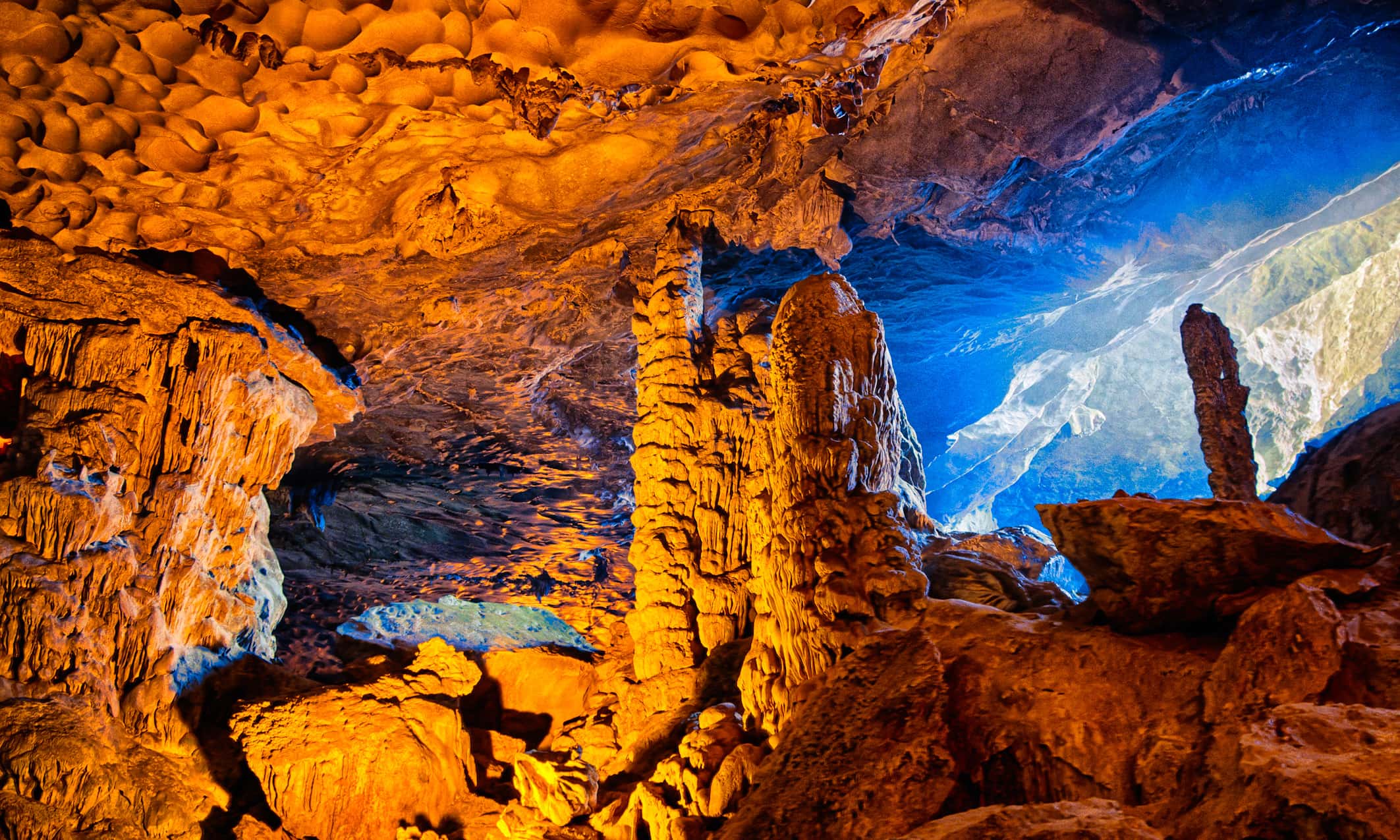 To reach to Sung Sot Cave, you'll walk under the foliage of the forest, climb a long stone stair while feeling all excited as if you're in a game of finding treasure.
The cave covers a total area of 10000 kilometer square with a huge contribution of sparkling stalagmites and stalactites in all sizes and shapes, bringing a mysterious feeling throughout your journey exploring the Sung Sot Cave.

With two chambers inside, Surprising Cave has the first resembling an immense theatre hall. The sparkling stalactites hang from the high ceiling, with numerous forms and shapes. Passing through a narrow passage, you'll come to the second chamber where the karst structures are illustrated with colorful lights in such elegant styles. This chamber will give you the feeling of being overwhelmed because of its wideness – the ceiling can reach up to 30m of height with shapes similar to the concave spots of a ceiling of a theatre.

Come to Surprising Cave, visitors can't help to be surprised by the other-worldly beauties of the cave.