My Tho is just two hours from Saigon so it's perfect for a Mekong Delta sampan cruise from the city. Regardless where you start the tour, the boat will take visitors to Dragon (Con Tan Long), Tortoise (Con Quy) and Unicorn (Con Thoi Son) islands. The first stop is local fruit orchards for visitors to taste the fruits like jackfruit, pomelo, guava, with perhaps some local drinks like tea. A short sampan boat ride through the thick leaves of coconut trees. You'll visit a candy factory where candies made of coconut milk are too cheap and tempting to not buy. Lunch is also included in the sampan cruise to My Tho to it may be varied.
Vinh Trang Temple, My Tho
Vinh Trang temple is a very special temple in the whole region of Mekong Delta, covering an area of 2000sqm, adorned with the greenness of the trees and colors of the flowers.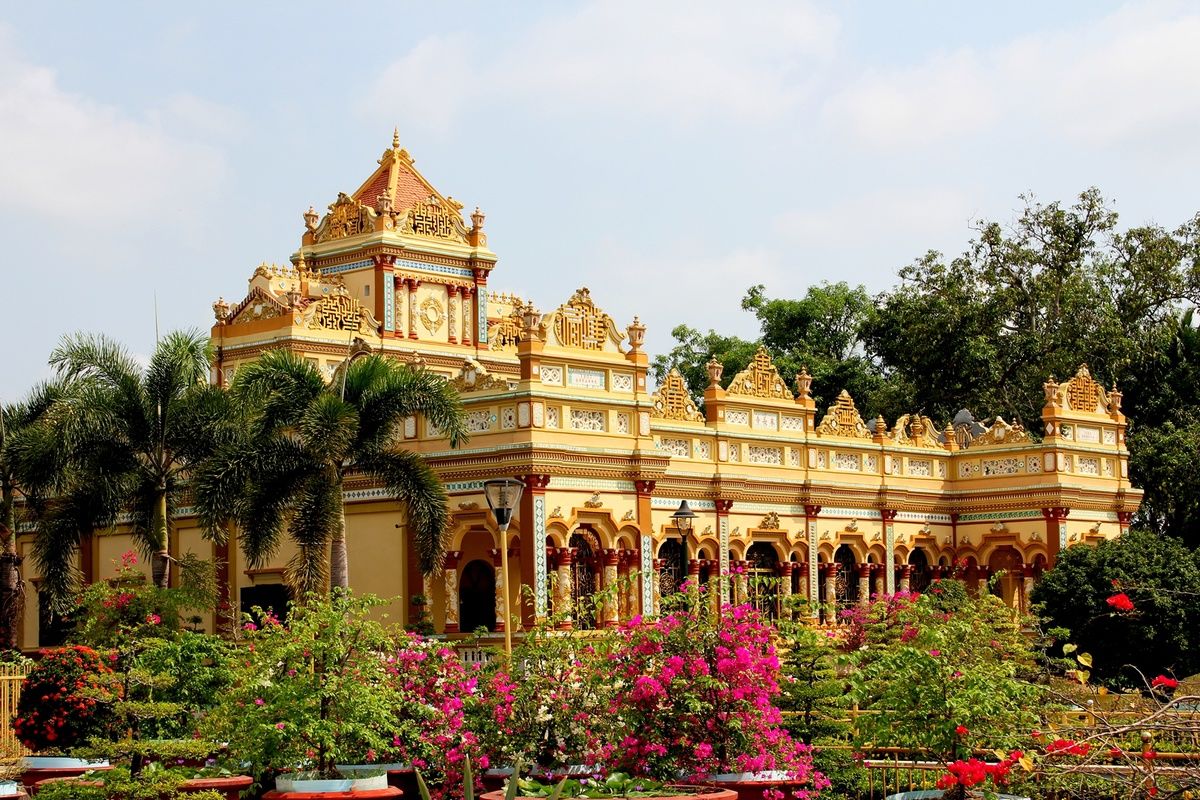 Built in 1849 in My Phong village, Vinh Trang is an excellent combination of European and Asian architecture styles. The splendid façade of the temple will give an impressive on you immediately. With five buildings, two ornamental yards, 178 pillars and two triumphal arches, Vinh Trang is a representative of the Buddhist temples in southern Vietnam.
You can walk to the temple if you're staying in My Tho. Don't forget to try Banh Mi My Tho and Hu Tieu My Tho during your stay at this beautiful town.