Meal provided: Breakfast, Lunch, Street dinner food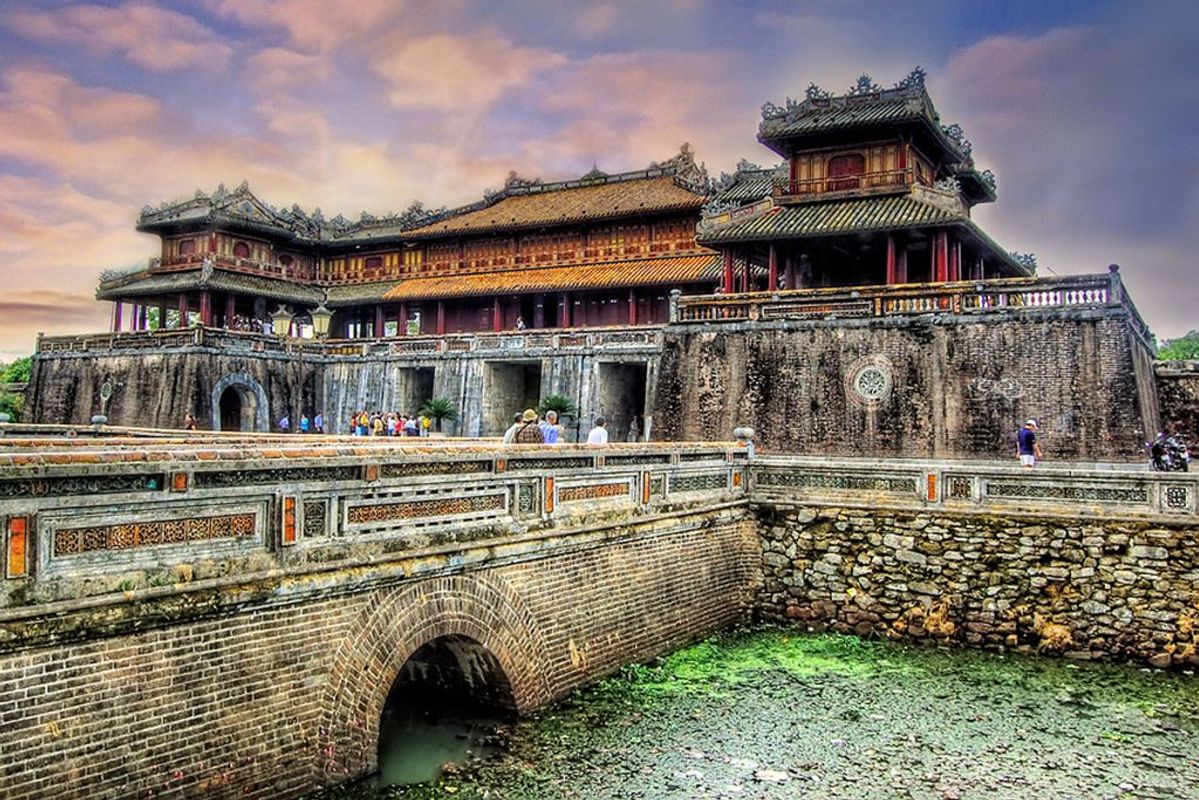 Start the city tour by a visit to the
Royal Palace
which has three perimeters of rampart, namely from outside to inside:
Kinh Thanh (Capital Citadel), Hoang Thanh (Royal Citadel) and Tu Cam Thanh (Forbidden Citadel)
– Capital Citadel:
This construction started in 1805 under the reign of Emperor Gia Long and completed in 1832 under the reign of Emperor Ming Mang
– Royal Citadel:
The Imperial City is located in the centre of the Citadel where established highest offices of Viet Nam's feudalism and sanctums honoring the cult of decreased Emperors. 
– Forbidden Citadel:
Located inside the Imperial City, behind the Throne Palace, the Forbidden Purple City is reserved for Emperor and his family.  
Then continue to
The tomb of King Khai Dinh
is located in Chau Chu mountain near Hue in Vietnam. It was built from 1920 to 1931 taking 11 years to complete. In comparison with those of the preceding emperors, Khai Dinh's tomb is much smaller in surface but it is very elaborate. It is the result of the interminglement of many architectural trends: European and Asian, as well as ancient and modern.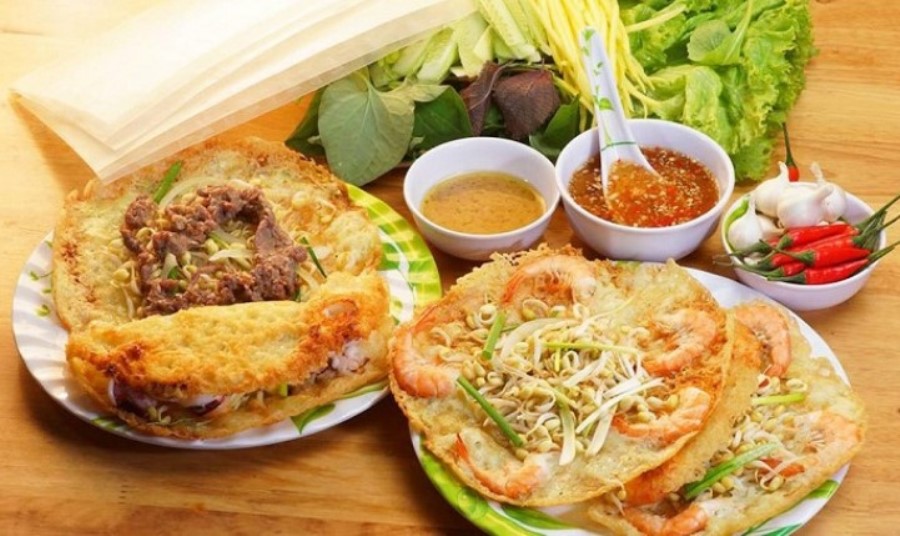 Transfer back to hotel and free at leisure to wait for the foodie tour. We pick you up at 6pm with the
rickshaws
at your hotel in the city center. In case your hotel is away from the center, we can send a vehicle to pick you up at extra charge. Hope you did not have a snack in the afternoon because the evening will be dedicated to food, food and food
Let's continue with a very important part of Hue's cuisine, its vegetarian meals, inherited from a long and strong Buddhist tradition. Each place we step in will offer an immersion into a facet of Hue's culture.
Next delicacies, we have some
Street foods
for a change. Take a low seat on the pavement and look at the people creating incredible dishes in their micro-kitchen. It smells delicious and it surely is.
We have some
Cripsy salted pancake
, a symbol of Hue all around the country, and some
Grilled  pork
on a lemongrass skewer. Yes, fine cuisine can also be found in the streets. We are in the imperial city after all. We end the evening with a dessert at a local stall selling the
Traditional mixed sweet soups
of Hue. It may look weird at the first sight but don't be fooled by the appearance, it is de-li-cious."
Stay overnight in Hue.