Hua Tat Village is a lovely small community of H'mong tribe in Moc Chau, blessed with lush, breathtaking scenery, authentic local culture, and a poetic trekking path into nearby pine forest. 
What to do in Hua Tat Village
---

1. Meet friendly H'mong villagers

First thing to do in Hua Tat is to meet the H'mong people here who have preserved their indigenous culture and tradition. Occasionally, H'mong people here will perform for the guests their best songs and dances, clad in their traditional H'mong costume.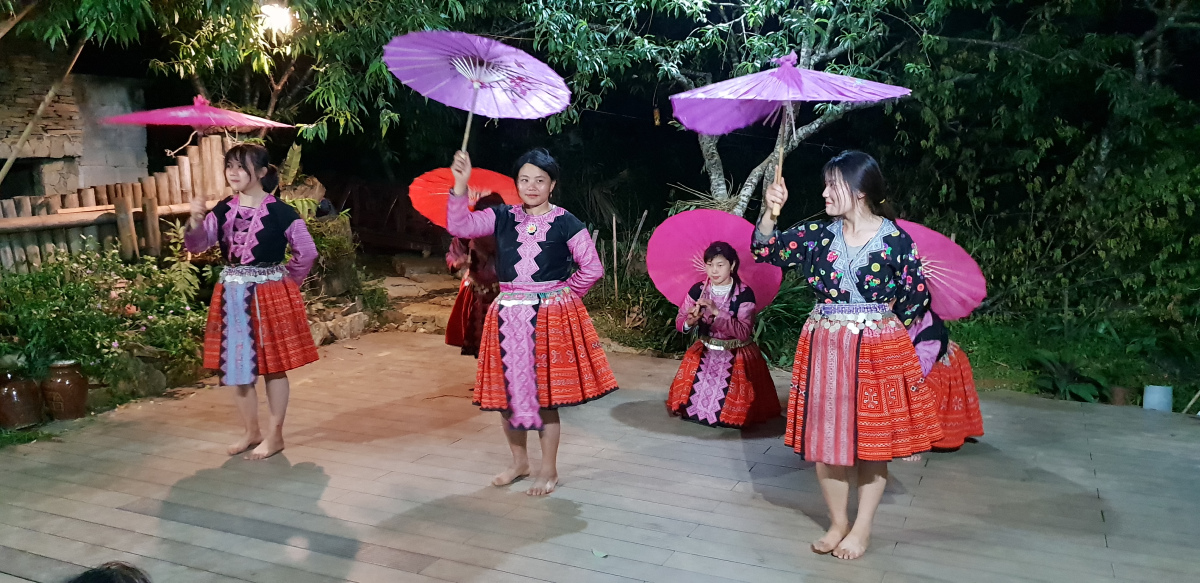 2. Trek The Pine Tree Trail

The Pine Tree Trail in Hua Tat Village was newly created from 2002, all the pine trees planted by the H'mong people here. If you're keen to enjoy the beautiful natural sights, you absolutely can't skip this activity. During 45 minutes of leisure walk, this is the your best chance in Moc Chau to get away from the busy city's life and enjoy the refreshing and cool air of the highland's plateau.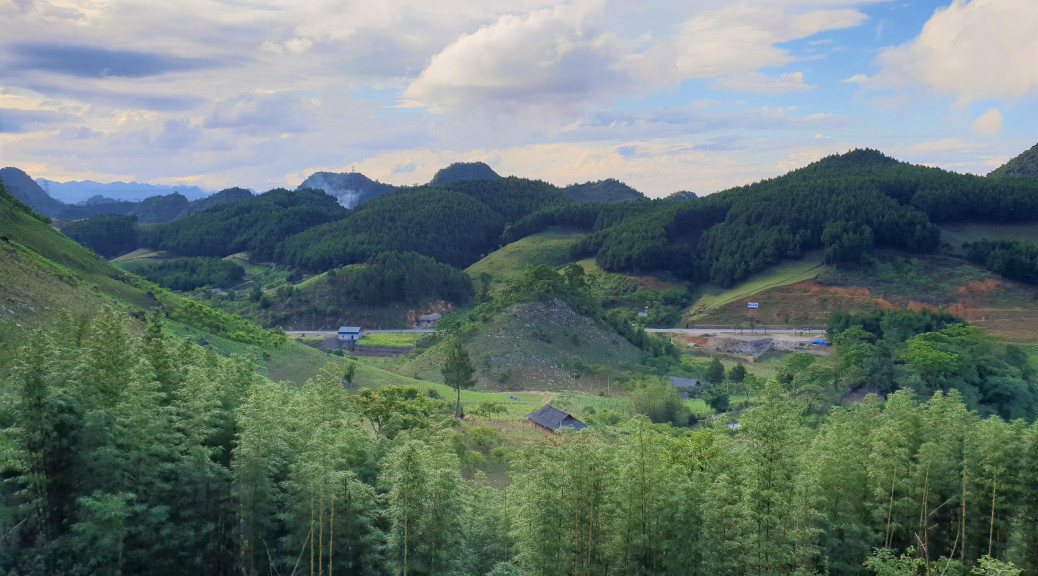 Following the trail to the top of the hill, you'll see many different kinds of plantations and animals like goats and buffalo. Towards the end of the trail, you will pass by the villagers' houses and get a chance to interact with the friendly Hmong villagers.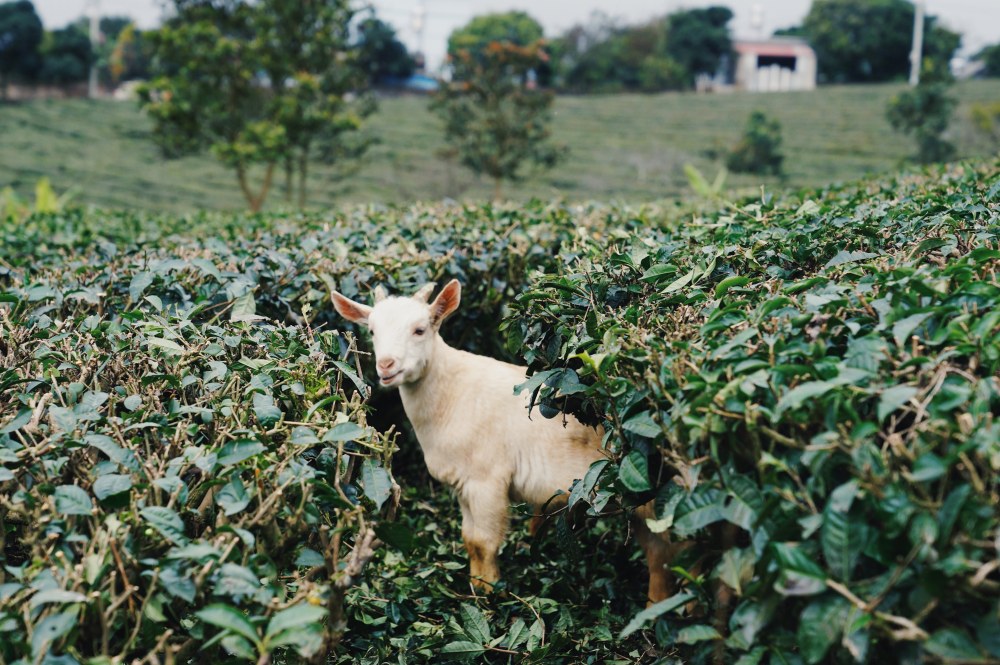 *Trekking Tips at Hua Tat Village: In case you are lost on the trekking trail, follow the yellow arrow at every trail's junction to keep on the right direction.

3. Visit H'mong Cooking Workshop





Take a hand-on cooking lesson at H'mong Cooking Workshop where you can find all the very best H'mong specialties cooked by the locals here. The homestays in Hua Tat prepare meals for guests using fresh ingredients bought at the market every morning. The dishes they prepare include grilled pork, fried fish and many more. They also put their own twist on adventurous dishes like banana fritters. Nothing is better than being able to prepare your own Hmong meal with 5 delicious dishes.

4. Enter the colorful world of H'mong Embroidery 

H'mong villagers in Hua Tat have successfully preserve the beautiful art of embroidery which is now being practiced in 150 families here. They are easily distinguished from other forms of textiles by their bold, geometric designs rendered in bright and contrasting colours.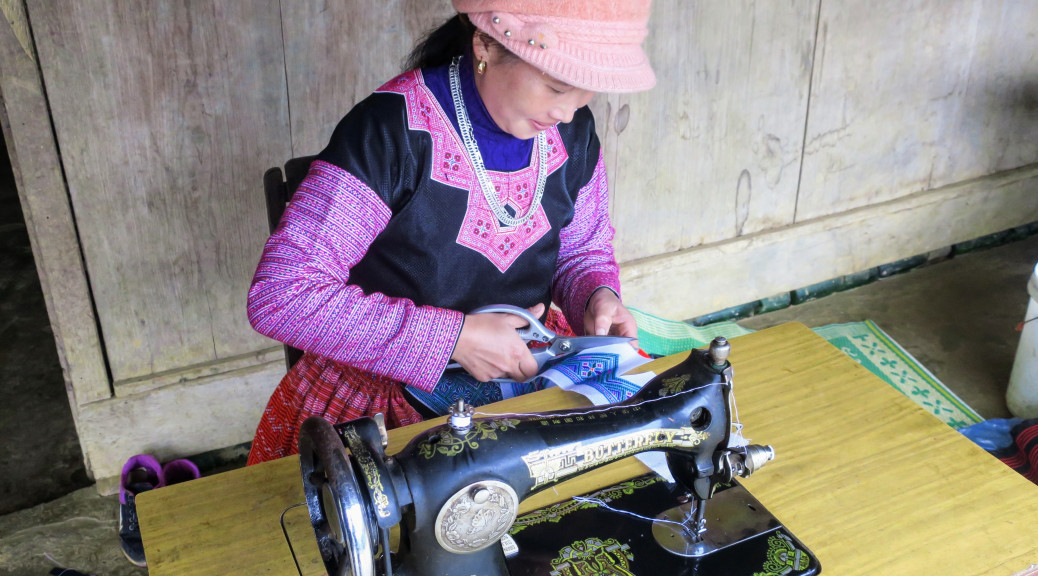 At the workshop, you will get the chance to make a small key-chain with the butterfly design. Join this interactive hands-on Hmong embroidery workshop and learn more about our culture!

5. Try making paper at H'moong Paper Workshop

Paper making is also a handicraft that has been passed down generation after generation in Hua Tat. The papers here are made for domestic and cultural purposes which you can't find anywhere else. And by any mean, the process of H'mong paper making is absolutely meticulous. The process of paper involves 4 main steps: collecting, stewing, soaking and drying, adding up to the whole month to complete the process. It is usually done once a year between July and August.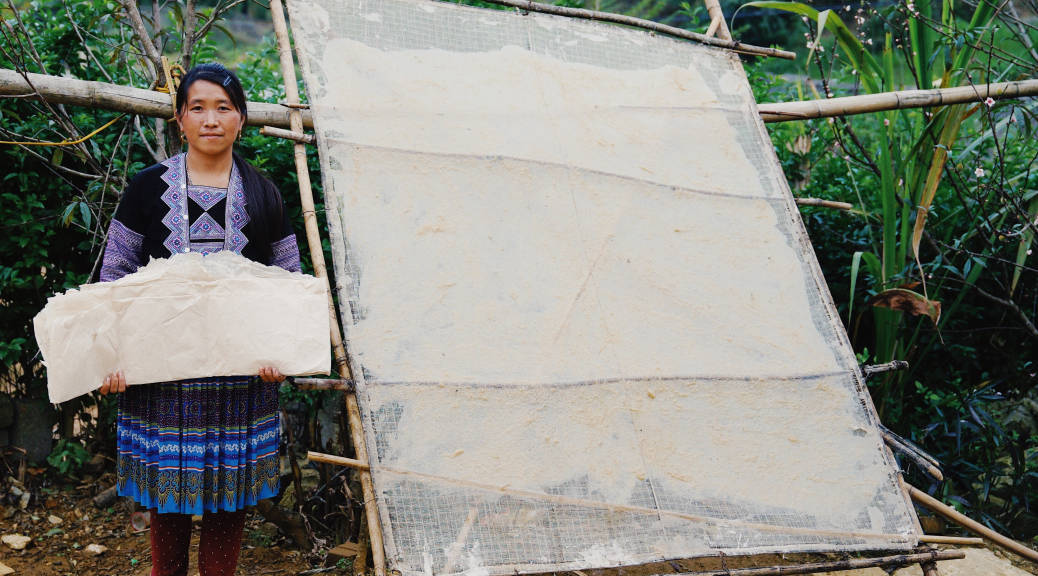 You can join and try making paper in Hua Tat. It sure is an interesting experience.
6. Festivals in Hua Tat Village

It's certainly a charm to visit Hua Tat Village on their annual festivals when the atmosphere is the merriest. H'mong people hold festivals mostly in Spring, Autumn and Winter. They're all rooted from the agriculture traditions and way of life.

In Spring, Jan – May

Spring is the time for New Year's festivals, for celebrating, gathering and feasting. In the past, the Hmong villagers would play NÉM PAO which is similar to a ball-passing game. It is a traditional Hmong custom where the passing of "Pao" symbolizes the sharing of love between couples.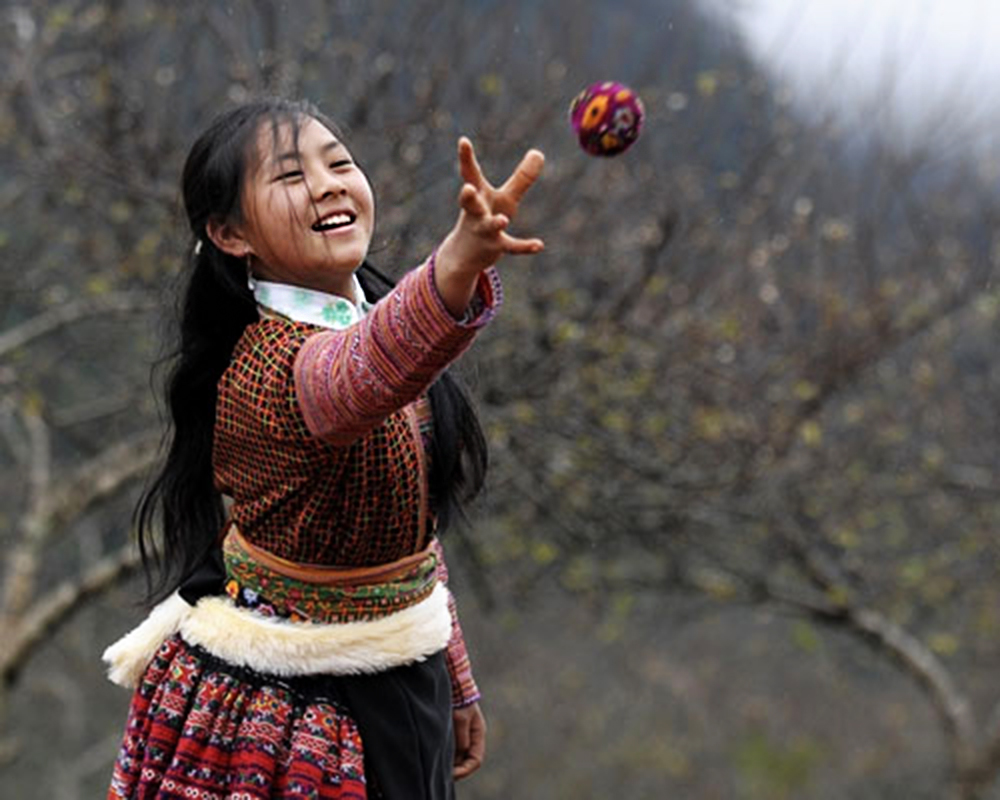 In Autumn, August – November

In Autumn, H'mong people celebrate the Vietnamese Independence on the 2nd of September. On 1st September, some travel to Moc Chau to participate in the love market. There, they find a date and enjoy the day with them.

In Winter, November – January 

Winter is the time to make wine from the maize harvested in autumn. Tet Holidays of H'mong people in Hua Tat Village start earlier, from the last day of November (30th Nov). H'mong people  here start resting by eating, sleeping, playing traditional sports and listening to music till the end of December. As there is no work during this period, they believe in working hard before the holiday starts.

When is the best time to visit Hua Tat Village?
---
You can trek any time throughout the year. The best season for trekking would be in Autumn (November to December) as it is relatively the driest season. 

How to get to Hua Tat Village from Moc Chau Town?
---
Hua Tat village is located 35km away from Moc Chau city, by car it will take about 1 hour for you to get there. Follow the Highway 43 then get on the old highway 6, turn left then turn right to arrive to Hua Tat Village.
>>> Are you ready for a 2 Days full of Activities in Hua Tat Village on Moc Chau Plateau with our tour, Uphill to Moc Chau Plateau 2 Days?