Museum of Trade Ceramics
It's worth a trip to the Museum of Trade Ceramics just to see the beautifully restored timber house in which the museum resides. Stepping inside you'll discover a vast selection of Chinese, Vietnamese and Japanese ceramics found during archaeological digs in the area, mainly dating from the 8th to the 18th centuries. The museum is located in Hoi An's old quarter and offers a cultural insight into the history of the town and foreign relationships with Asian counterparts including Japan, China and India. There are also a host of fascinating drawings on display showcasing the different types of architecture found in Hoi An along with a detailed history of the life and times of this ancient town which once acted as a very important trade centre. Today, Hoi An is largely regarded as a fishing town, but once upon a time it was one of the Asian leaders in the trading of pottery from nations such as China, Thailand, the Middle East, India and Japan.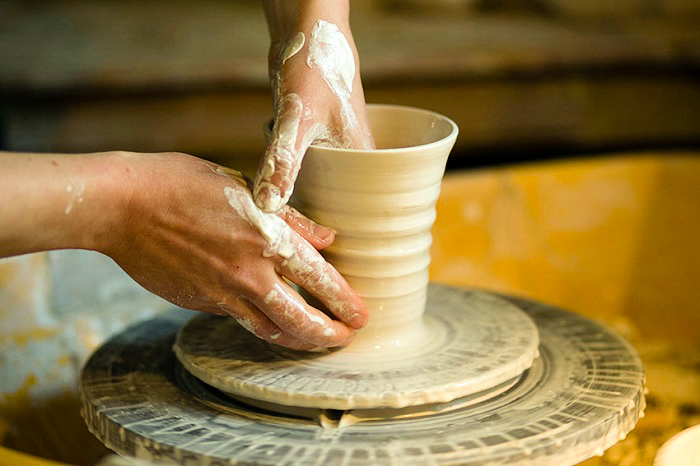 Museum of Trade Ceramics Built in 1858, the building housing the Museum of Trade Ceramics is an elegant example of traditional Vietnamese workmanship which has been kept in first-class condition. There are many antique pieces exhibited including some from a ship wrecked in nearby waters in 1733 and pottery from the Chinese Tang Dynasty dating from the 7th to the 10th centuries. Objects from the Middle East are also estimated from the same era adding to a collection of some 430 artifacts. However, the real beauty of the Museum of Trade Ceramics is its ability to put together all of the history of Hoi An in one place and give foreigners a chance to understand her origins as a vital trade port whilst also offering a detailed glimpse into Hoi An architecture. Exhibition signs in English, often in superb detail, allow the visitor to thoroughly understand the treasures on display, many of which exist only as fragments.