Hang Nga Villa, No.3 on Huynh Thuc Khang Street has long been known as the famous Crazy House. The house was constructed and  designed by architect Dang Viet Nga with a striking appearance which can impress any passersby.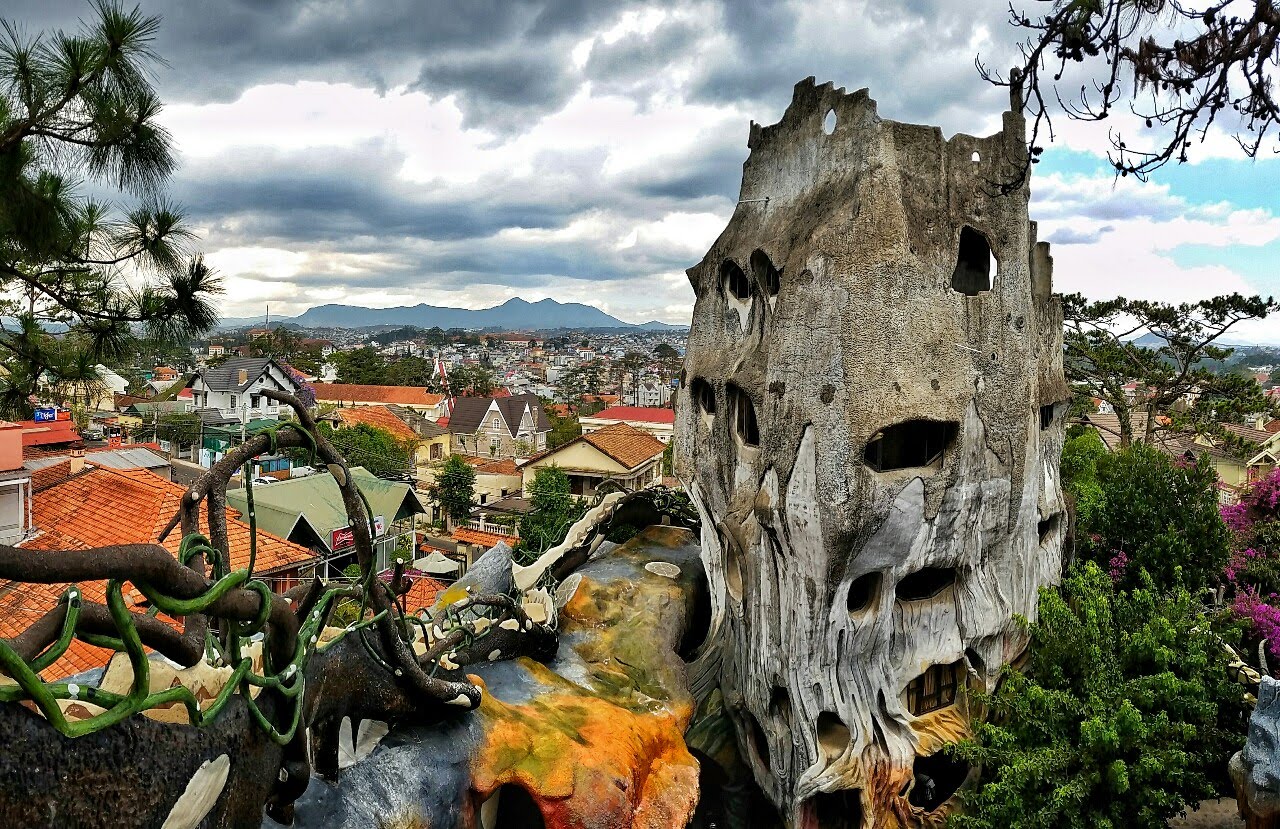 Crazy House has total 10 rooms of which each is named after an animal or plant such as tiger room, ant room kangaroo room, etc. Every room is made into an organic-looking structure that resembles an enormous tree unfurling itself. Once you reach the top of the house, a splendid view of Da Lat from an unusual house setting will bring such thrilled feeling to all visitors. 
Crazy House has been contently listed as one of the most bizarre buildings on the world.
Opening hours: 8:30AM - 7:00PM daily
Admission: 40,000VND/person