Cai Rang Floating Market is the most iconic floating market not only in Mekong Delta but also in all Vietnam. In recent years, Cai Rang is even more worthy to visit, even though you might find the market quite touristy. 
>>> See Complete Travel Guide to Mekong Delta
Located just 5 kilometers from Can Tho City, it takes you only 30 minutes away from Ninh Kieu Wharf by boat. Cai Rang Floating Market has existed for more than 100 years, making it one of the oldest cultural practice in Mekong Delta. Cai Rang is also listed as top 6 busiest floating markets on the world, and surely, if you miss the market in your trip to Can Tho, surely you're missing the point here.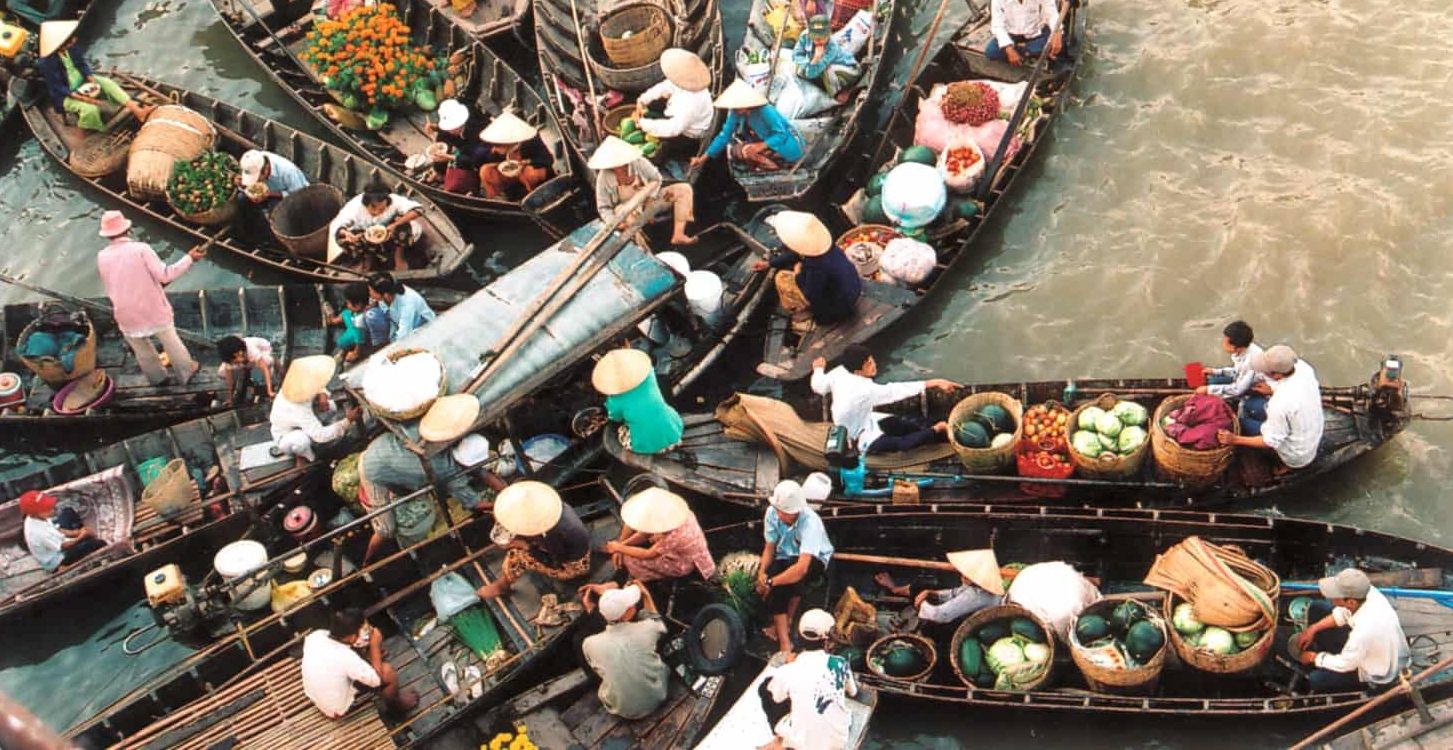 Opening early in the morning, Cai Rang sells mostly agricultural products like fresh fruits from the orchards, vegetables and breakfast food like noodle soup, Hu Tieu, coffee, snack and soft drinks, etc. Other useful products for visitors are also available like mobile card, cosmetic and clothing. 
Come to Cai Rang floating market, you can see the life on the water so vividly. The people here are so adapted to the river life with their boat-house where they have everything they need on the water. Unlike your normal markets, people don't yell about what they sell, but instead, to inform the buyers about the products, they hang one of each type of the products on a bamboo pole. Of course, only the hangable ones.