If Halong Bay is the Mother Dragon then Bai Tu Long Bay is the Child Dragon, according to the legend. Compared to its mother, Bai Tu Long is more primitive and pristine, with the luxury of having fewer tourists cruising around. Bai Tu Long has also become a world heritage together with Halong Bay so there is no reason for you to not expect it to be just as beautiful as Halong.
Lying just 30 kilometers northeast towards the Chinese border, Bai Tu Long promises a great getaway destination, a great return trip to nature. Compared with 600 cruises on Halong Bay, Bai Tu Long humbles with only 30. Cruising in Bai Tu Long Bay can be very different from doing it on Halong Bay. The routes to Bai Tu Long are longer, with lesser stops for different activities.
You may also like: Top 10 things to do in Vietnam for first-time visitors

Thien Canh Son Cave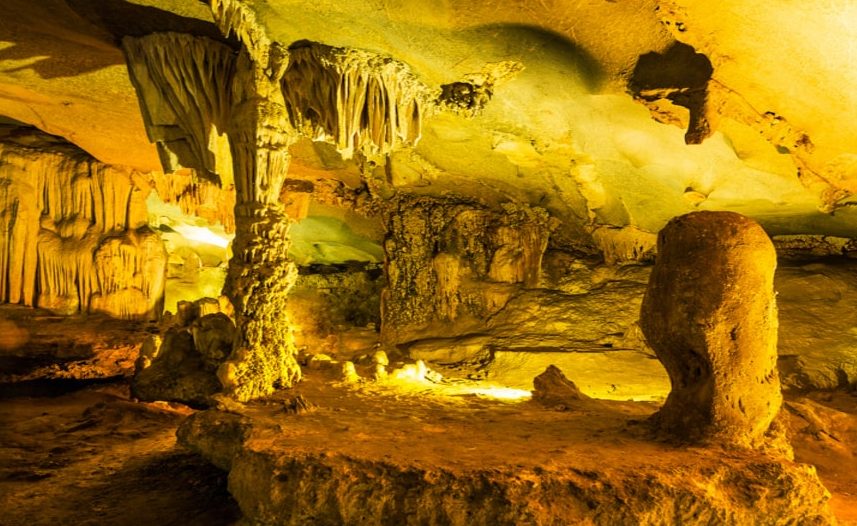 This cave extends with 3 main caverns which can only be accessed via a hidden path through a thick forest canopy. The cave's entrance doesn't match what it conceals inside.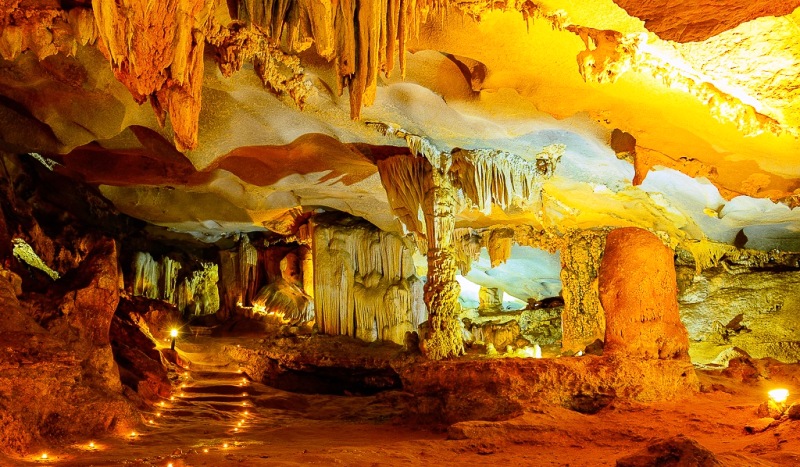 You'll find the formations inside are shaped in many shapes such as a lotus flower, a baby elephant, seals, etc. Thien Canh Son Cave is indeed smaller to Dau Go Cave but sure doesn't have as many visitors. In beauty, the cave doesn't lack anything in terms of structure.

Vung Vieng Fishing Village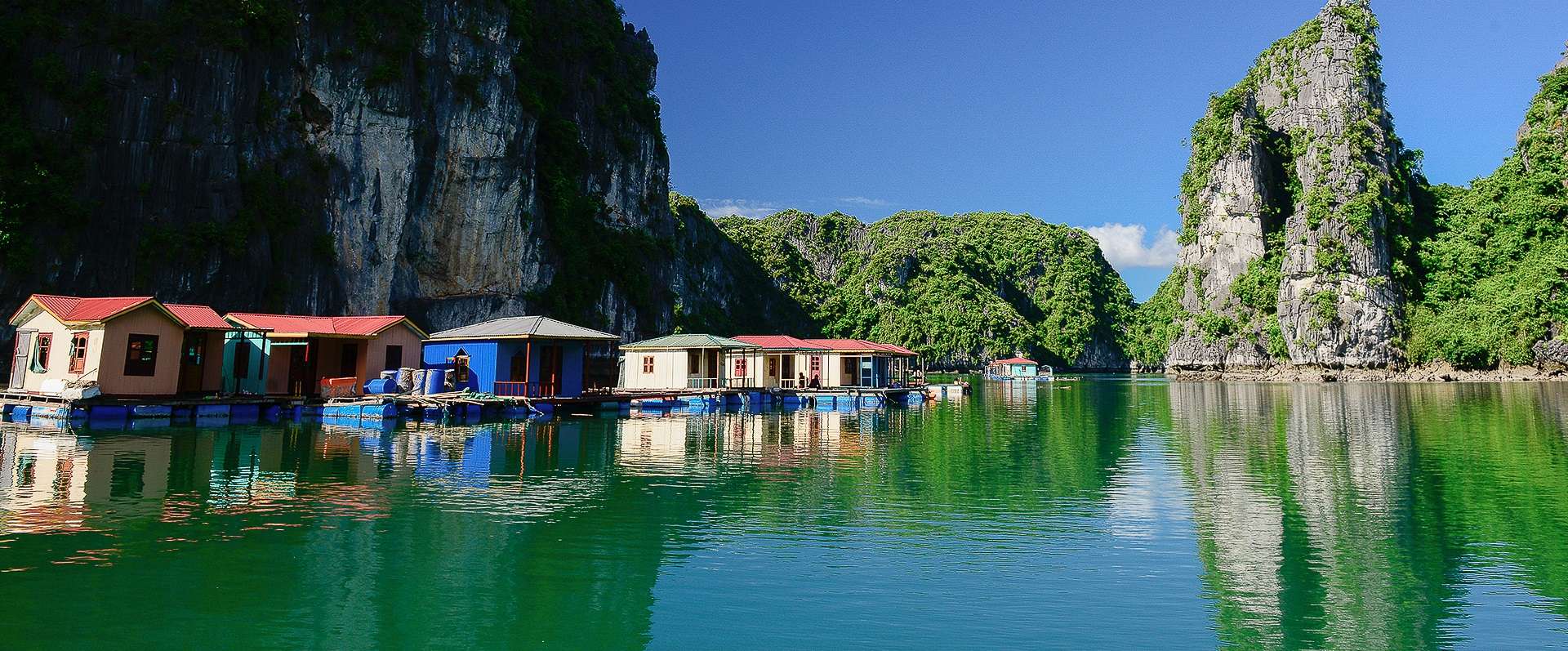 Located about 24km from the mainland, Vung Vieng Fishing Village is at the center of Bai Tu Long Bay. Visiting a local floating village would always be one of the most special things to do in Bai Tu Long Bay, Halong Bay or Lan Ha Bay.

The thing you'd most about this place is its tranquil and serene atmosphere. Sheltered behind a limestone islet, Vung Vieng boasts a charming scenery. Living in Vung Vieng village are the local fishermen who have adapted their way of life on water. They're hard-working, friendly and welcoming. 

Visiting Vung Vieng would give you a glimpse into the life of the people in the area.
Ban Chan Beach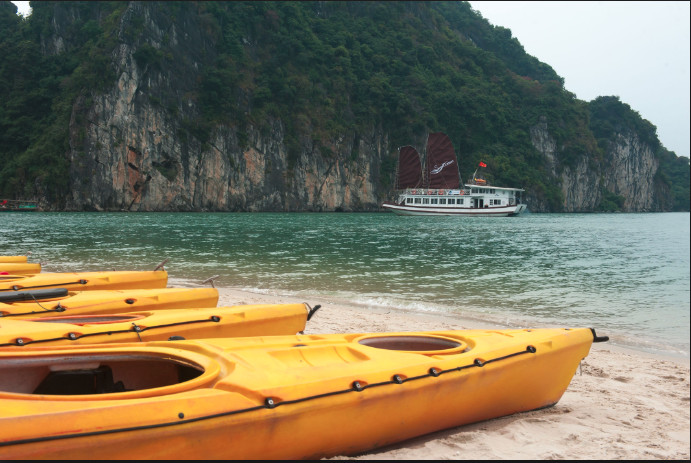 The name of the beach means 'Foot Beach' which is an interesting name for a beach. If you're looking for a place to just enjoy the nature with white sandy beach and blue water embraced by the limestone cliff and green forest, then Ban Chan Beach deserves a spot on your bucket list.
Things you can do at Ban Chan Beach: kayaking, beach barbecue…
Bai Tu Long National Park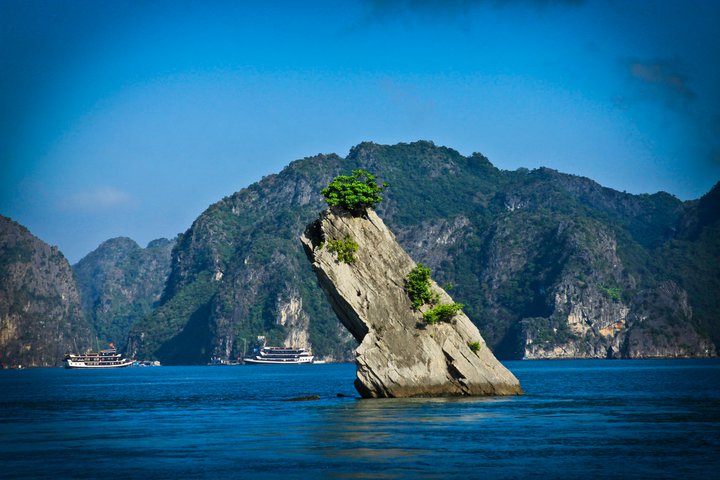 A vast area of primitive nature: forest and marine conservation area covering 61.25 sqkm and aquatic area of 96.58 sqkm. You can find in the park bio-diversity in three basic ecosystems of forest, flooded soil and marine life.
The marine ecosystem of the park is home to many genetic samples of rare animals and plants species recorded in the Red Book. Bai Tu Long's geological structure consists of many rocky islands such as Ba Mun, Big Tra Ngo, Small Tra Ngo, Sau Nam, Dong Ma, Hon Chinh, Lo Ho.
Cong Do Island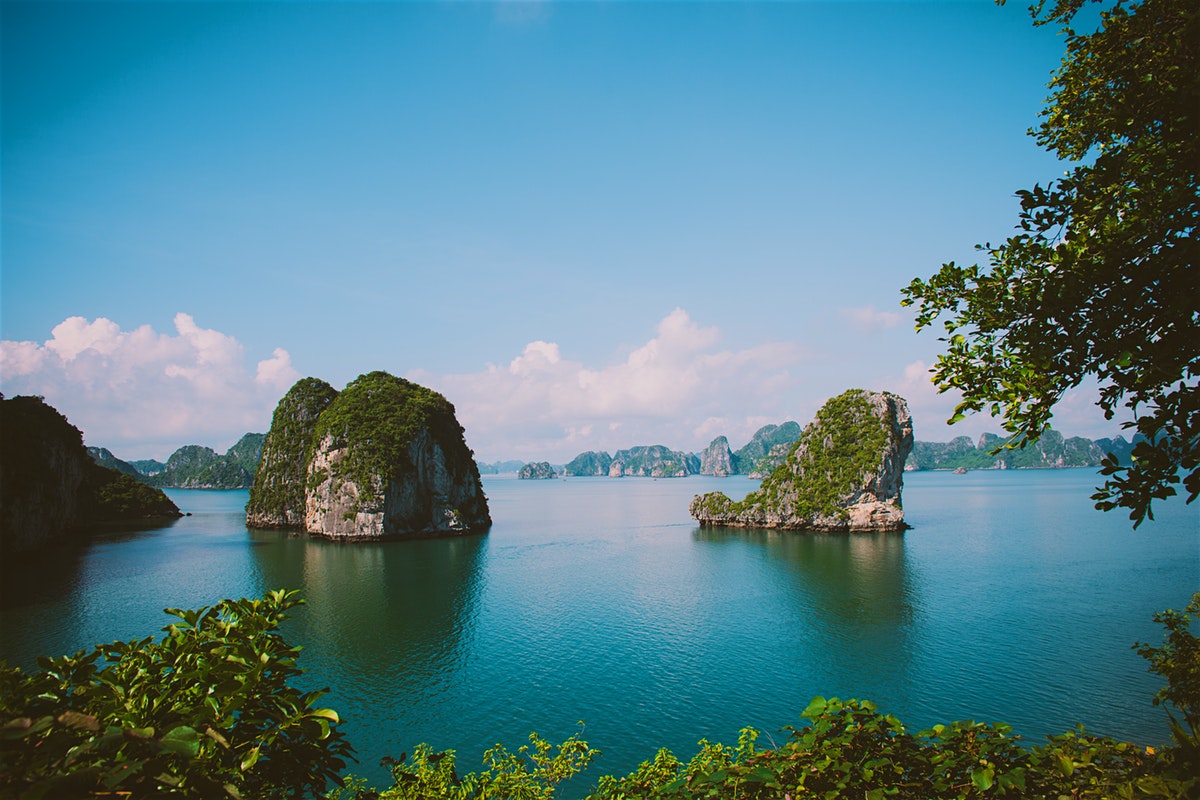 Located about 25km away from Bai Chay Wharf, Cong Do Island covers an area of nearly 23.4 sqkm, is home to a large number of concentrated coral reefs on the island's southwest sea. Cong Do is considered the most beautiful island in Bai Tu Long Bay with many natural lakes which are home to many aquatic lives.
The island is primitive, surrounded by limestone cliffs and thick forests.

>>> See our best cruise to Bai Tu Long Bay: