Used to be the largest pagoda in Vietnam, Bai Dinh Pagoda is a religious complex with an impressive scale and scenery. Bai Dinh is no doubt one of the must-see attractions in Ninh Binh Vietnam you can't miss.
When to visit travel to Bai Dinh
The best time to visit Bai Dinh – one of the most beautiful pagodas in Vietnam – is springtime. You can visit the pagoda after Lunar New Year (Tet Nguyen Dan) to enjoy the festival atmosphere and warmer weather.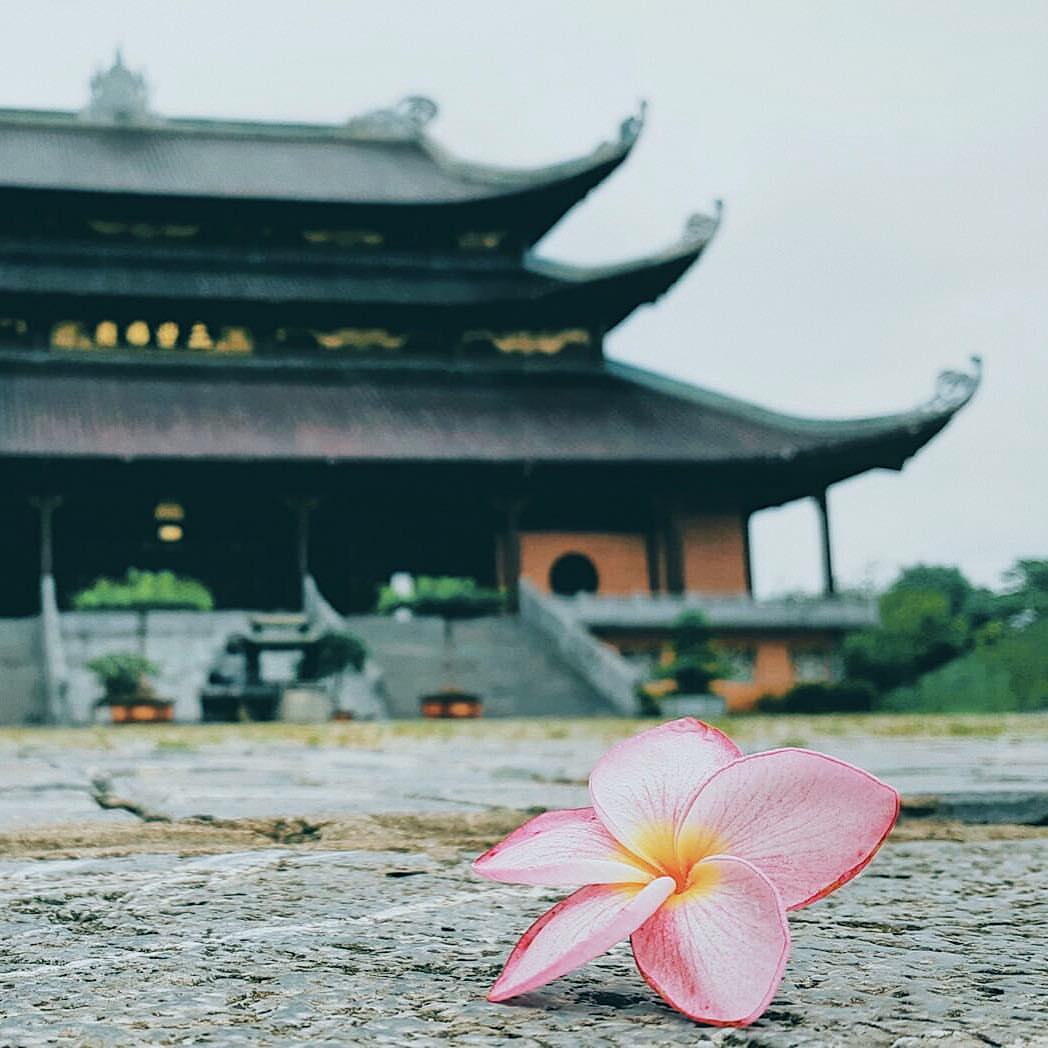 January to March is also the months for travel and festivals for Vietnamese people. Bai Dinh Pagoda Festival is also held in this time of year. Expect the crowd of tourists here. But you can visit Bai Dinh in other times of year so you can have the whole place to yourself.
How to get to Bai Dinh Pagoda
Bai Dinh Pagoda is located at the gateway to the west of the ancient relic Hoa Lu, on National Highway 38B, near Gia Sinh commune. The pagoda is about 15km from Ninh Binh city and 95km from Hanoi.
From Trang An, go northbound to reach the pagoda.
What to see in Bai Dinh Pagoda
The complex covers a total area of 539 hectares, providing quite a lot of things to see and do. Overall, there are the old Bai Dinh Pagoda (27ha) and the newer one (80ha), a beautiful lake and park system and a Bao Thap (stupa) in 12 levels that lit up so bright at night.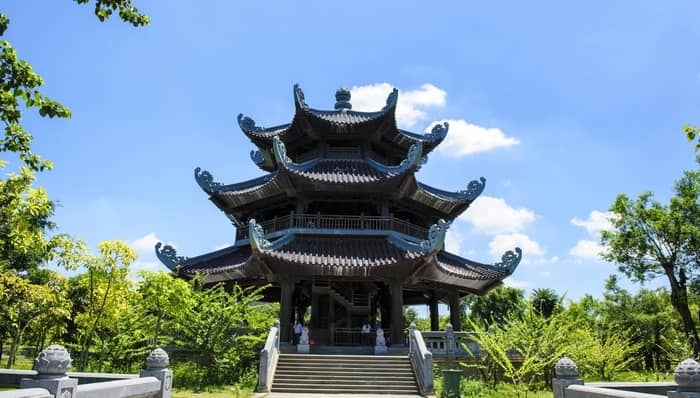 Bai Dinh is a standard of the ancient-pagoda architecture in Vietnam in such a massive scale. Dien Tam The – the largest building in the whole campus – has the most stunning architecture. There are 3 layers of 12 curvy roofs in shapes of Vietnamese blades. The tiles used are 'ngoi mui hai' which has the shape of Vietnam traditional shoes. Steps are decorated with Ly dragons which is thinner and smaller than Chinese's dragons.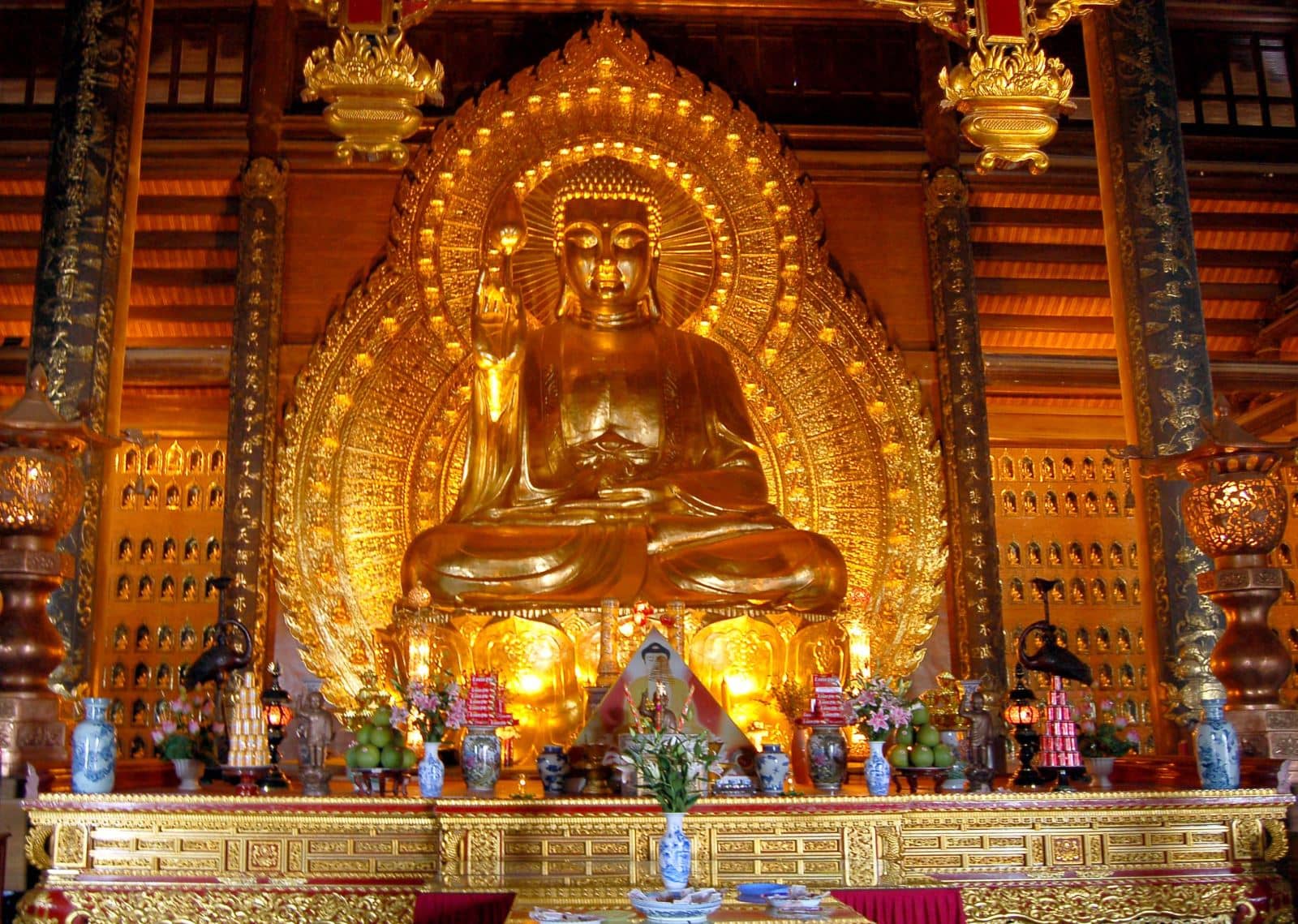 An ancestor worshiping house is placed at the center of the complex, Bright Cave and a little temple worshiping Genie Cao Son is on the right side while on the left side there's another temple worshiping Saint Nguyen, adjacent to which is Dark Cave worshiping Fairy.
In Bai Dinh Pagoda, there are more than 500 intricately carved statues of Buddha, one of those is made of bronze and 10m high.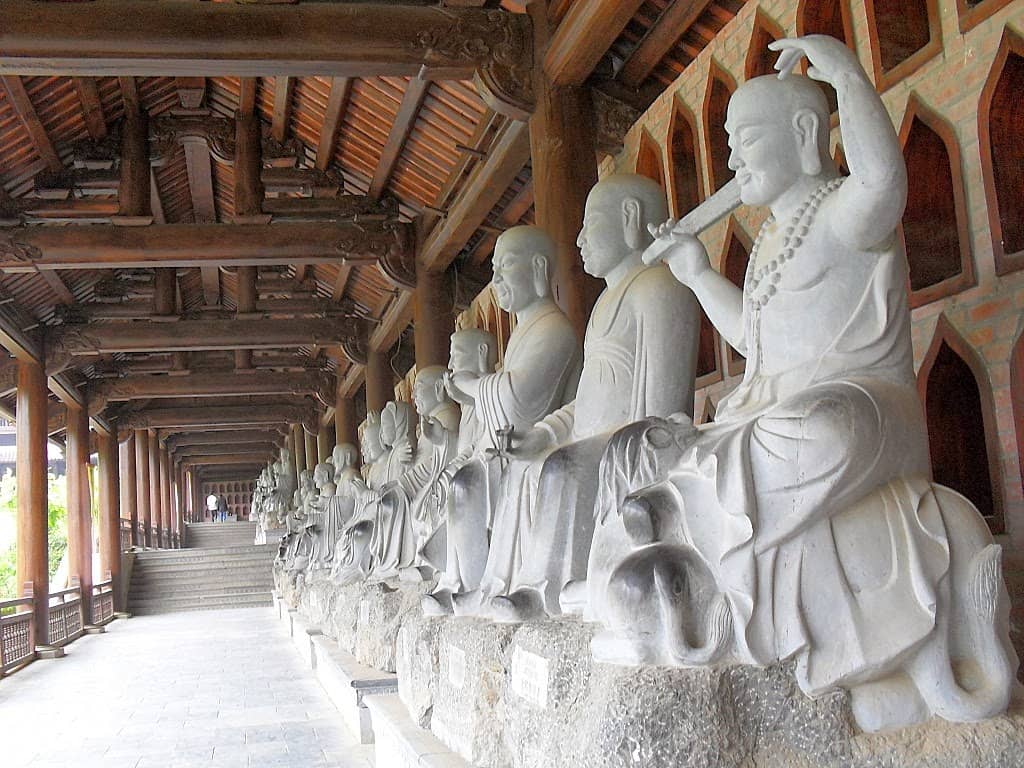 The new Bai Dinh pagoda is about 800 meters away from the old one and was built in 2003 with materials recruited from local handicraft villages.
Around the place there are La Han statues, small gardens where Bodhi trees are planted. 
Tips for traveling to Bai Dinh Pagoda
The entrance fee to Bai Dinh Pagoda is free. But you can use the electric cars to move around the pagoda. Fee for this service is 30,000VND/person

Bai Dinh Pagoda's opening hours: 7AM – 6PM daily

If you plan to visit all the campus and even Sang Cave and Dark Cave, it's best to wear sporty shoes and have enough water with you.
Bai Dinh Pagoda Campus's Map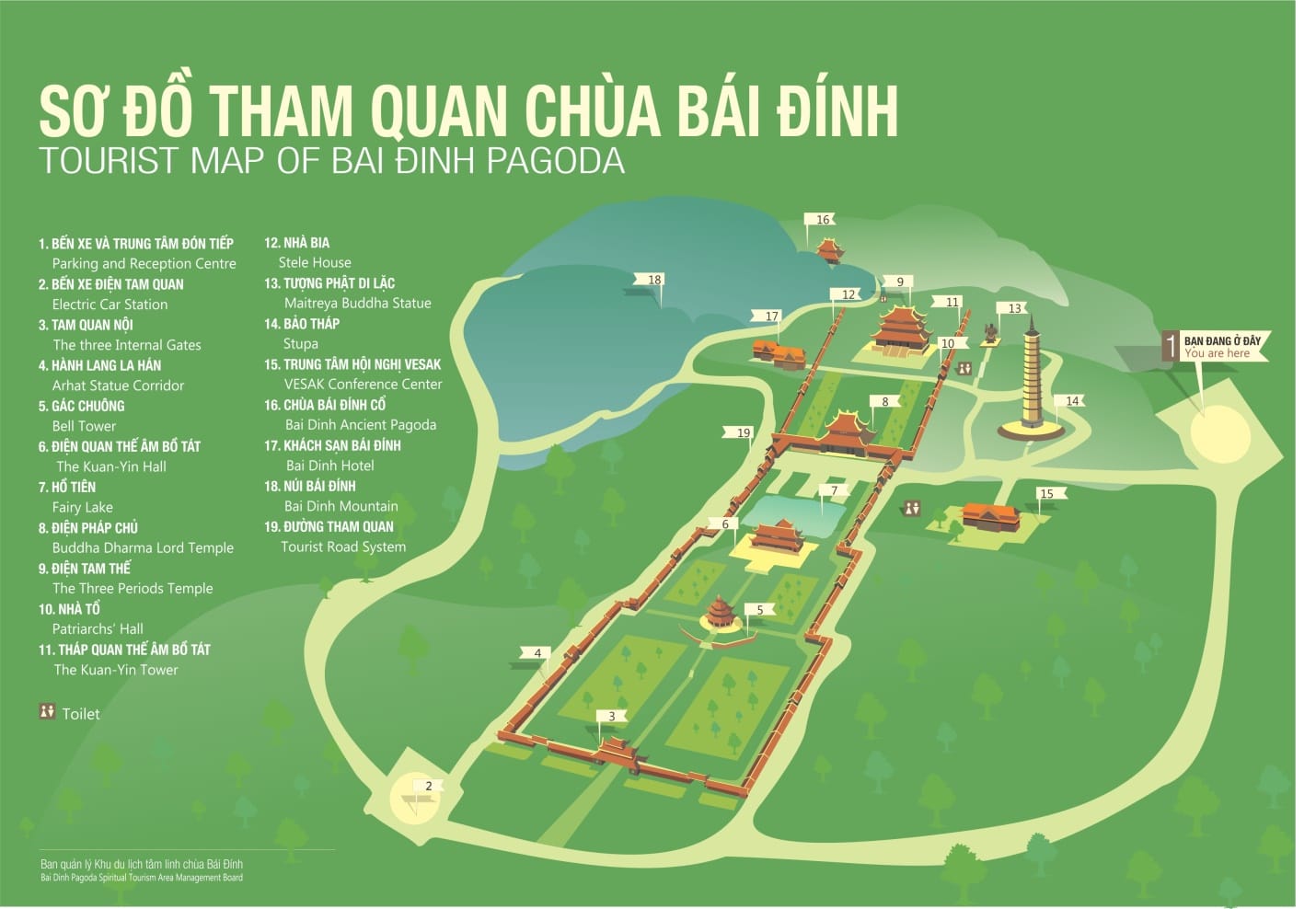 ---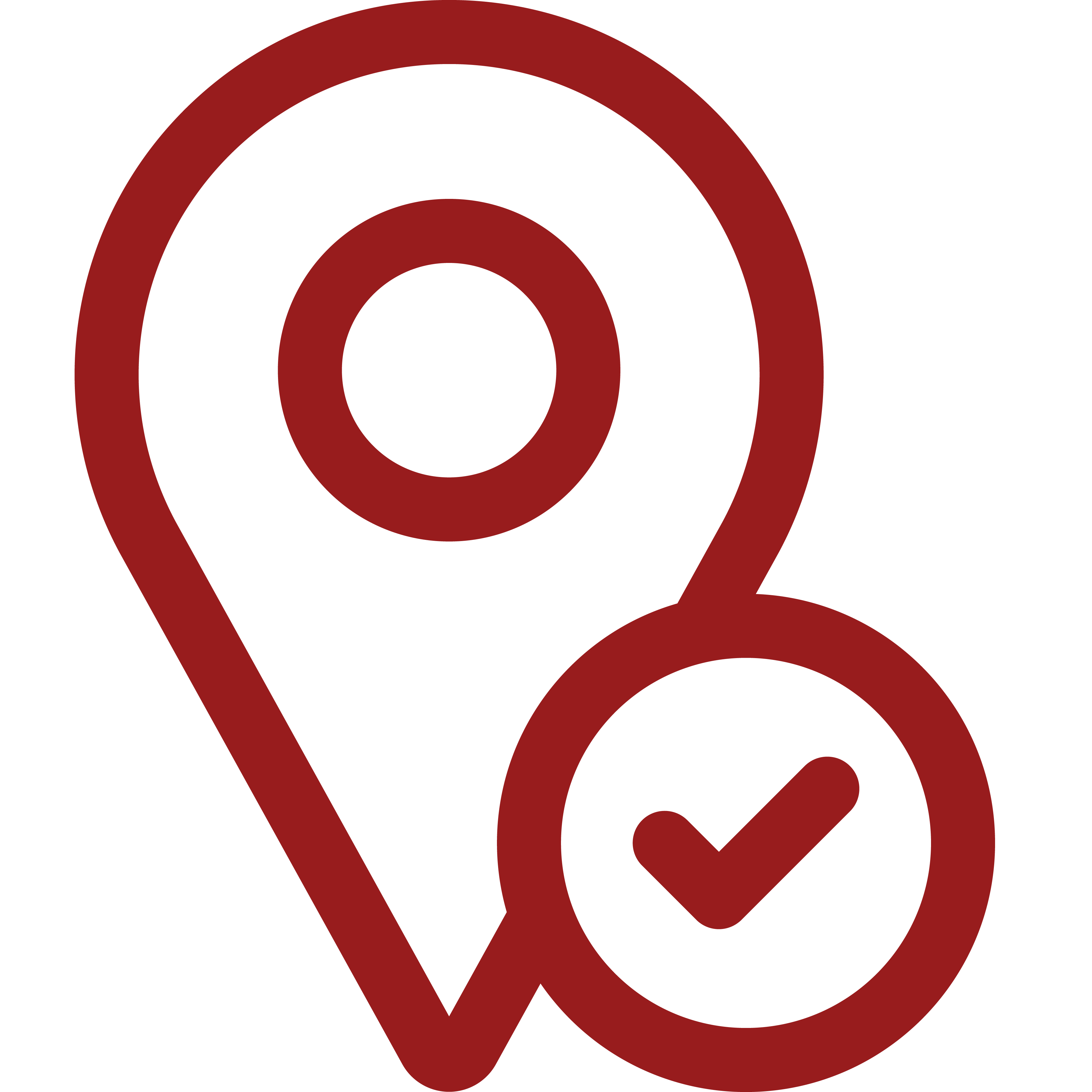 Recommended private tours to Ninh Binh: Hanoi – Ninh Binh – Halong 4 Days 


---